This is a sponsored post written by me on behalf of Helix for IZEA. All opinions are 100% mine.
Have you ever wondered how your DNA influences your body's response to fitness and nutrition? I know I have! And if you follow me on Instagram, you have likely noticed me talking about this many, many times.
We're all built differently and our bodies react to things differently, that's no secret. Because of this, our long-term vitality and wellbeing should be personal, not general.
That is why I decided to try Fitness Diet Pro by DNAFit. This kit is one of many DNA powered products offered by Helix. Its DNA insights help you personalize your exercises and nutrition choices based on your specific DNA. How cool is that?!
It can help me understand how my DNA affects my response to fitness and nutrition changes. It's great because the cost of genetic sequencing and testing has come down exponentially, and we live in a time when most people can get sequenced if they want to… and you can do it right from your house.
You can probably already tell, but I'm super excited to try this out and have a better understanding of my DNA along with a personalized training plan for fat burning and a fully personalized meal plan based on my results.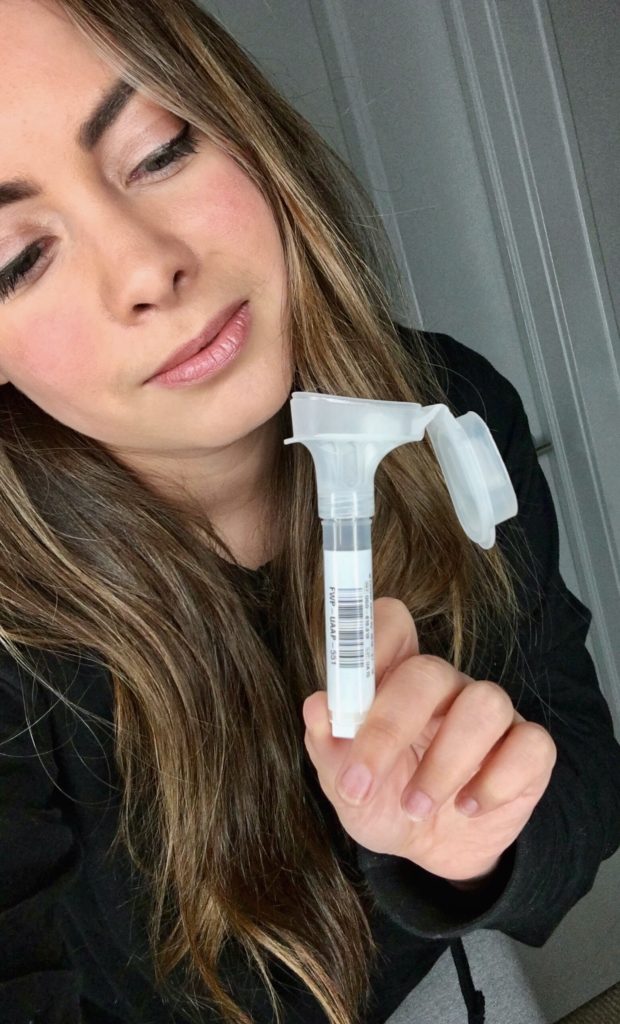 Fitness Diet Pro & Exercise
There's no such thing as a 'one size fits all' approach to exercise. Fitness Diet Pro will help you understand how your body responds to power or endurance training, your resilience to sports injury, and recovery speed, to make your exercise choices right for you.
We know that physical fitness is largely determined by how often you exercise, how you train and your body type. Your DNA may help you narrow in on new exercises that you might prefer or find more successful than others, or even just a better understanding of your existing preferences. 
Fitness Diet Pro & Nutrition
You're not the same as everybody else, so why should your nutrition be?
Fitness Diet Pro will give you information about your genetic response to carbohydrates, saturated fats, lactose, alcohol and caffeine.
It also helps you learn whether your genetics indicate an increased need for antioxidants, omega-3 fats, vitamin B and vitamin D.
Why Try Fitness Diet Pro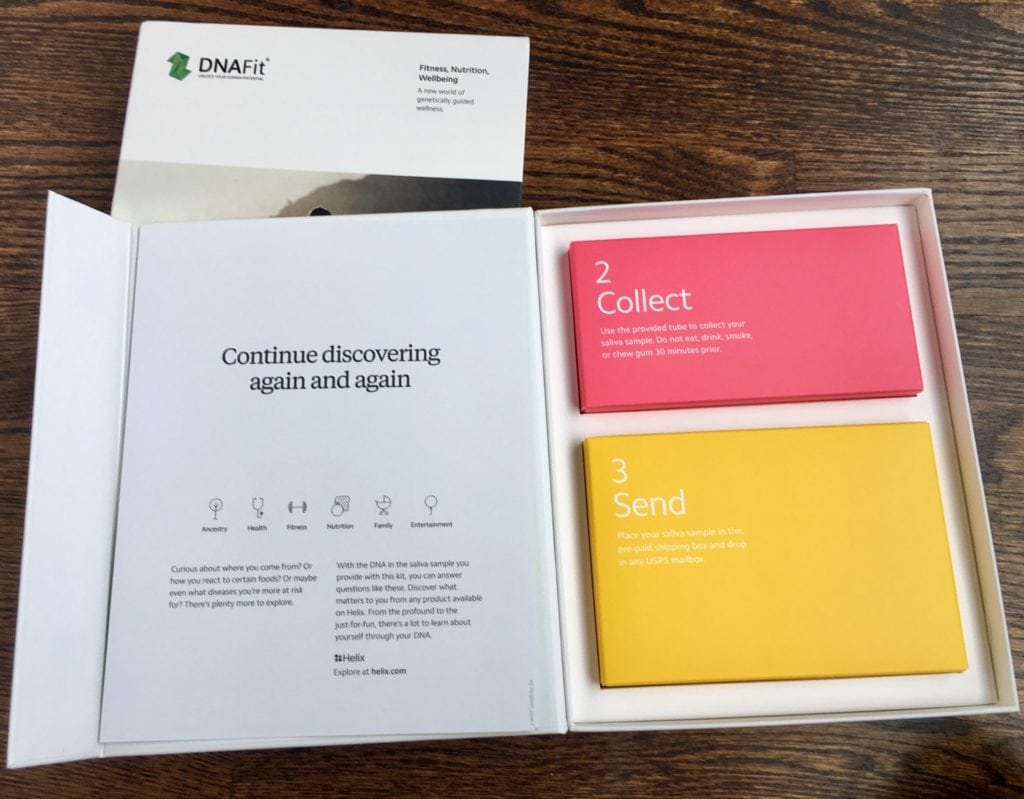 No matter what your goals are, take advantage of this information that is so easy to access these days.
Fitness Diet Pro doesn't just provide a report, it takes your genetic information and provides personalized insights to help you reach your goals.
DNAFit has worked with some of the biggest names in sport, helping them achieve greatness. Used by everyone from Olympic champions, world-leading team sports players and many elite athletes and teams, this technology is used by the best of the best.
Now it's time to treat yourself 😉
How Fitness Diet Pro Works
Order Fitness Diet Pro from Helix's website and they'll send you a DNA collection kit, which includes everything you need to get sequenced.

Register your DNA kit, provide a small saliva sample, and drop it in the mail using the pre-paid shipping box you get in your kit. Helix sequences your DNA in their lab and works with DNAFit to build the product personalized to you!

DNAFit will then e-mail you letting you know your product experience is ready and you can log in and review them online.

Fitness Diet Pro Coupon Code / 25% Discount
This coupon code gives 30% off to the first 25 people who use it:
I'm so excited and I can't wait to share my results with you all!!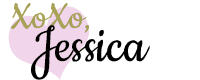 This post may contain affiliate links to help our readers find the best products.