This is a sponsored post written by me on behalf of Helix for IZEA. All opinions are 100% mine.
Whoa, guys! So you know how excited I was to receive my Fitness Diet Pro results, well they arrived just three weeks after I shipped out my saliva sample! I received the kit from Helix, the DNA Store.
I was not expecting such a quick turnaround since they say it will take 6-10 weeks, but I was so excited when I saw the e-mail letting me know my results were ready!
The reason I was so excited is that Fitness Diet Pro provides DNA-powered insights that can help you personalize your exercises and nutritional choices.
For example, Fitness Diet Pro will help you understand how your body responds to power or endurance training, your resilience to sports injury, and recovery speed, to make your exercise choices right for you.
Or in the case of diet, Fitness Diet Pro tells you about your genetic response to carbohydrates, saturated fats, lactose, alcohol and caffeine and you'll also learn whether your genetics suggest an increased need for antioxidants and certain vitamins.
So, I wanted to share my results with you so you can see how helpful it is to have this information!
Helix Fitness Diet Pro Results
When your results are ready, you'll get an e-mail letting you know you can login to your account and review them.
Once you log in, it's really straightforward and the results are easy to read and have clear explanations.
Nutrition Results
This report provides your results and any additional information you need to know to make informed modifications to your diet and lifestyle to help improve your health and wellbeing.
Through my results I found out that, for me, the optimal diet type for weight management is a reduced fat plan aka no ketogenic diet for me.
I also found out how my body responds to Folic Acid, Vitamins B6 & B12, Antioxidants, Vitamin D, Cruciferous vegetables and Olive oil. Plus, I learned that I might benefit from decreasing saturated fats.
I have a low sensitivity to carbs, so I should consume a maximum of 10% of my daily calories through refined carbohydrates. And I have a medium sensitivity to fats, so I should consume a maximum of 8% of my daily calories through saturated fat.
Fitness Results
One of the biggest takeaways for me here was that based on my genetics, I have a better response to power exercises (power lifting, sprints, etc.) versus endurance exercises like long distance running.
My recovery time from intense training is slow, so I need more recovery time than people with a better recovery time.
Also, my injury risk is slightly lower than average.
Changes I'm Going to Make
This was a game changer for me, because before this I had no idea about any of this. I mean, I knew I hated long distance running but I didn't know it could have anything to do with my DNA.
I'm definitely going to make the most of my genetic tendency for power activities by placing a priority on power exercise in my training program. However, due to finding out my recovery time is slow, I'm also going to add an extra rest day to my week.
I'm also going to start incorporating more antioxidant rich foods to my diet. Furthermore, I'm going to increase Folic Acid, Vitamins B6 & B12, Vitamin D and cruciferous vegetables.
I think all of these together may be the missing link and I will feel better all-around once I make these changes.
Other DNA-products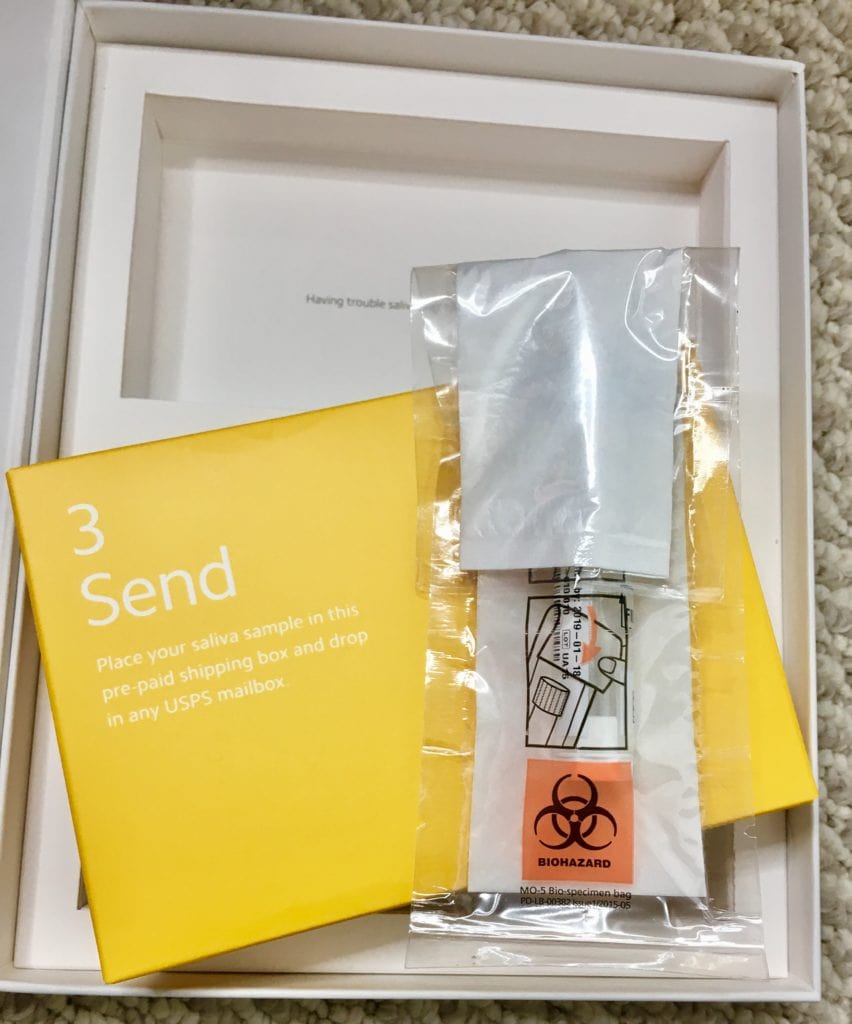 If you decide you want more information based on your DNA, you can easily purchase other products since they already have your DNA information.
Just login and look through the other options like the muscle builder plan, fat burner plan and meal planner. Once you decide which one you want, click "purchase" and you're on your way to more detailed information!
Fitness Diet Pro Discount
I highly recommend heading over to Helix and checking out Fitness Diet Pro kit because the information is so valuable!
I only have 25 of these coupon codes available so act fast if you want to order.
This post may contain affiliate links to help our readers find the best products.