Grocery shopping sucks, especially when you don't know what to buy. That is why having this clean eating grocery list for beginners is so important for your first few clean eating grocery trips.
I like to meal plan weekly, so I know exactly what will go on my grocery list and am not wasting money on stuff I wont use.
But, if that's not your thing, you at least want to make sure your kitchen is full of healthy foods so that you're not tempted to eat any junk. If you don't have it, you can't eat it– simple.
Importance of Having a Grocery List
You'll eat what you have, so you have to stock up on the good stuff!
Having a grocery list is key. If it's not on your list, don't you dare walk in to that aisle or buy it!
This is a long list, but just buy what you need and will eat before it goes bad. I highly recommend meal planning so that your food doesn't go to waste and you only buy what you need.
Before you do that, make sure you clean out your fridge, so there isn't anything tempting you in there.
Once that is done, you're ready to shop!
Clean Eating Grocery List for Beginners
Veggies
Kale
Spinach
Asparagus
Squash
Zucchini
Broccoli
Tomatoes
Brussel Sprouts
Carrots
Peppers
Artichoke
Cabbage
Cucumbers
Romaine Lettuce
Celery
Mushrooms
Onions
Fruits
Strawberries
Blueberries
Raspberries
Blackberries
Watermelon
Bananas
Mangos
Apples
Oranges
Cherries
Grapefruits
Kiwi
Grapes
Pineapple
Papaya
Honeydew
Cantaloupe
Peaches
Protein
Boneless, skinless chicken breast
Ground Turkey
Extra lean red meat or ground beef (90/10 at least)
Catfish
Tilapia
Salmon
Shrimp
Eggs
Egg whites
Pork tenderloin
Tofu
Tuna in water
Low sodium, fat free, deli turkey slices
Ricotta cheese
Plain greek yogurt
Cottage cheese
Good Carbs
Sweet potatoes
Plantains
Brown rice
Oatmeal
Quinoa
Beans
Lentils
Corn
Whole grain pasta
Whole grain crackers
Whole grain bread (I love Ezekiel bread)
Whole grain waffles
Peas
Healthy Fats
Avocado
Hummus
Almonds
Cashews
Walnuts
Peanuts
Feta cheese
Goat cheese
Mozzarella cheese
Cheddar cheese
Parmesan cheese
Other
Olive oil
Avocado oil
Coconut oil
Ground flaxseed
Olives
OPA Dressing
Limes
Lemons
Nut butters
Pure, raw honey
Pure maple syrup
Vinegars
Dijon mustard
Herbs
Garlic
Ginger
Hot sauce
Pure flavor extracts
Extras You Can't Find In Store
Unfortunately, some of the best things to have on your list are hard to find in regular grocery stores.
Remember, you're going for a clean diet- so common table sugar, syrup and processed honey are not clean options. You need the pure and raw versions like the ones below.
100% Pure, Raw and Unfiltered Honey
Organic Coconut Sugar
Pure, Organic Maple Syrup
Soy Sauce Alternative
&
Free Printables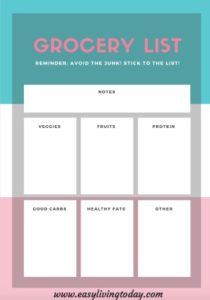 Grocery List Printable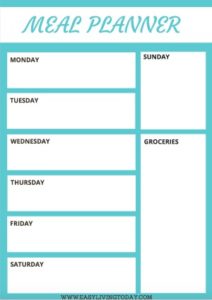 Meal Planner Printable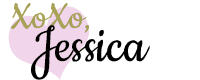 This post may contain affiliate links to help our readers find the best products.