Does your clean eating have you missing delicious, creamy sauces? Fear no more, the awesome Jean at From Forks to Fitness came up with this yummy alfredo sauce that is guilt free and full of protein! Mix it with some chicken and bacon and you have a creamy but healthy chicken bacon pasta!
It's going to taste like a cheat meal, but if you look over the ingredients you'll see it's all good!
The recipe is super simple and easy to make, but I'm going to divide it in to three parts to simplify it a little further.
How to Make Dinner Faster with Less Mess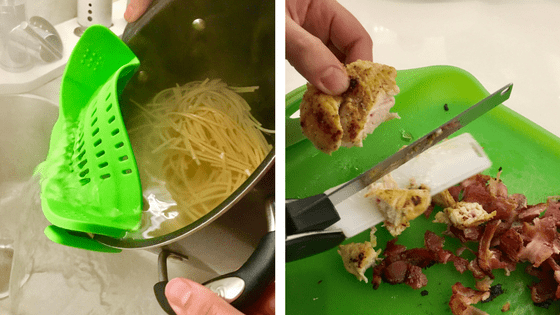 Snap to Pot & Strain
This Snap and Strain strainer is a favorite of mine.
All you do is clip it to your pot (fits all sizes) when you're ready to strain and pour it over the sink.
No need to pour the pasta out of the pot in to huge strainer, then pour it back in to the pot. Who has time for that when you have kids to chase?!
Also, it's much easier to clean than a bowl strainer.
I use this for potatoes, pasta, chicken– you name it! It's Ah-Mazing!
Food Scissors – Universal Kitchen Knife with Cutting Board and Sharpener
Food Scissors With Cutting Board
Instead of needing a knife AND cutting board, these food chopping scissors are all in one.
The blade is basically a knife and the bottom is an attached cutting board.
So you just cut your meat like you cut paper. It's way faster than using a knife, and easier to clean than a knife and separate cutting board.
This is also great for cutting fruits, veggies, etc. You can literally make a salad in no time. *swoon*
Healthy Chicken Bacon Pasta Recipe
Pasta & Protein Ingredients
5-7 oz bacon or turkey bacon
6 oz chicken breast, cut in half horizontally
Pasta& Protein Directions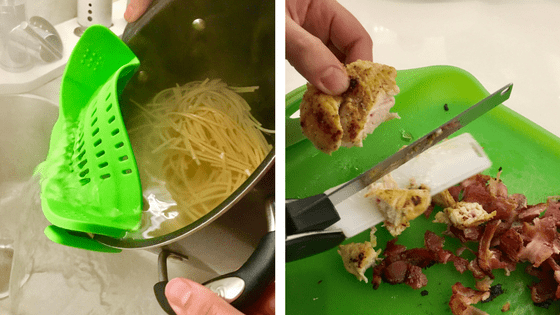 Bring large pot of salter water to boil. Add pasta and cook until done. Drain.
Cook bacon until golden, remove and drain on paper.
Season chicken on both sides.
Cook chicken in bacon fat until done.
Chop chicken and bacon.
Make your creamy alfredo sauce as below.
Healthy, Creamy Alfredo Sauce Recipe
1 1/2 c 2% cottage cheese
1/2 c Parmesan, shredded
1 t garlic powder
1/4 t loosely packed lemon zest
4 T lowfat milk
sea or Pink Himalayan salt to taste
fresh black pepper to taste
parsley to garnish
Healthy, Creamy Alfredo Sauce Directions
Head over to From Forks to Fitness to get the full directions on how to make the delicious alfredo sauce.
When done, add pasta and toss gently in the sauce until pasta is coated.
Add bacon & chicken, toss.
Serve immediately & enjoy!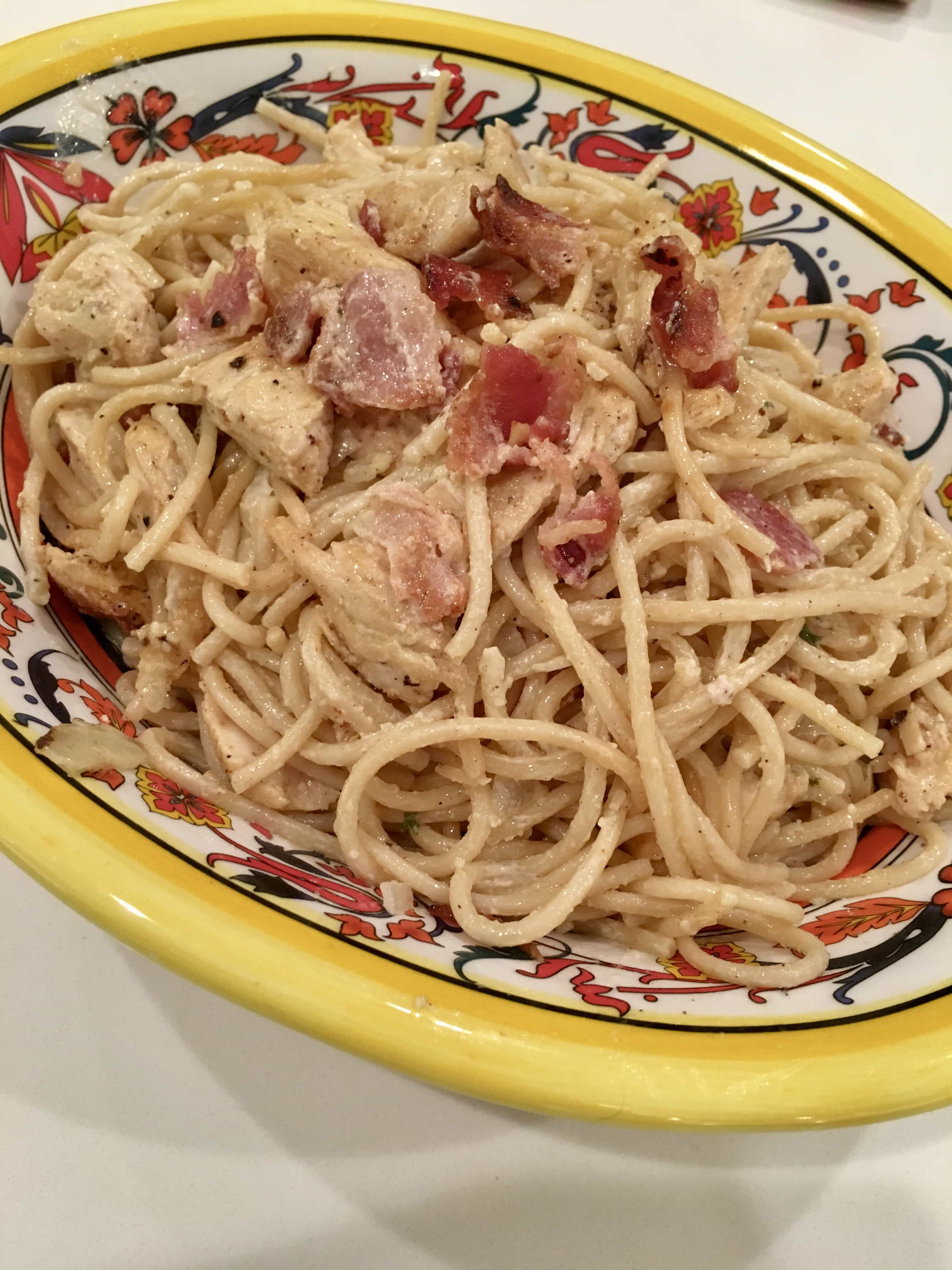 21 Day Clean Eating Meal Plan
Are you struggling with clean eating? Need something more structured?
This meal plan includes 21 days of clean eating breakfast, lunch, dinner and snacks already planned out for you. Nutrients are already calculated for you, easy to cook recipes are provided and so are weekly grocery lists. All you have to do is cook the meals and not worry about anything else!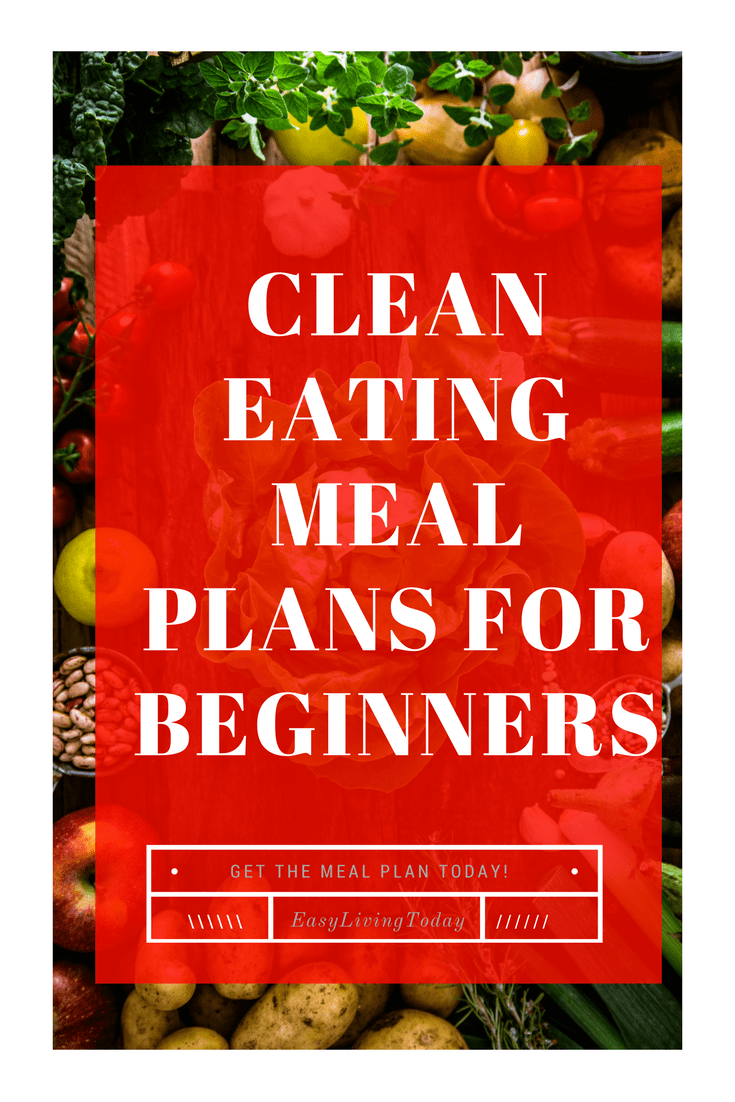 More Healthy Recipes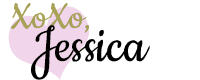 This post may contain affiliate links to help our readers find the best products.