I love, love, love hot wings! Especially buffalo flavored ones. I can eat them every day. Unfortunately, that would sabotage all of my health and fitness goals. So I had to figure out a healthier way to make them to satisfy my (at least) weekly craving. But they still had to be delicious and just crispy enough.
They also had to be husband approved- meaning, he couldn't have any idea they were healthy until he finished his plate.
After lots of trial and error, I finally figured out how to make buffalo wings that are just as tasty and crispy as the ones that are awful for you- without the awfulness.
So here it goes!
Ingredients:
20 chicken wings
1 cup flour
1⁄2 teaspoon paprika
1⁄2 teaspoon cayenne pepper
1⁄2 teaspoon salt
1⁄4 cup unsalted butter
1⁄4 cup Frank's hot sauce
2 dashes ground black pepper
2 dashes garlic powder
Directions:
In a small bowl, mix together flour, paprika, cayenne pepper, and salt.
Place chicken wings in a large bowl and sprinkle flour mixture over them until they are evenly coated.
Cover and refrigerate for 1 1/2 – 2 hours.
Line a cookie sheet with aluminum foil and spray generously with non-stick cooking spray or use a silicone baking mat and avoid the cooking spray.
Place wings on the cookie sheet.
Bake at 400F for 40 minutes, turning once halfway through.
Broil for 2 minutes, turning once at the minute mark.
Prepare the sauce: Combine butter, hot sauce, pepper, and garlic powder in a bowl and microwave until melted.
Toss wings with the sauce.
Stir for a couple of minutes to blend evenly.
Enjoy!!
You can also pair these with healthy cheese fries!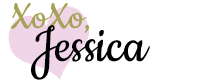 This post may contain affiliate links to help our readers find the best products.