This is really the best healthy fish tacos recipe on the internet. The recipe is easy and no fail, plus the whole family will love them!
If you are on keto, you can remove the tortillas and add everything else on top of bed of lettuce for a fish taco salad. Or you can use a romaine lettuce leaf in place of the tortillas. If you do this, it would only be 4.4g net carbs!
Related: 21 Day Fix Tips to Help You Reach Your Goals
The Best Healthy Fish Tacos on the Internet!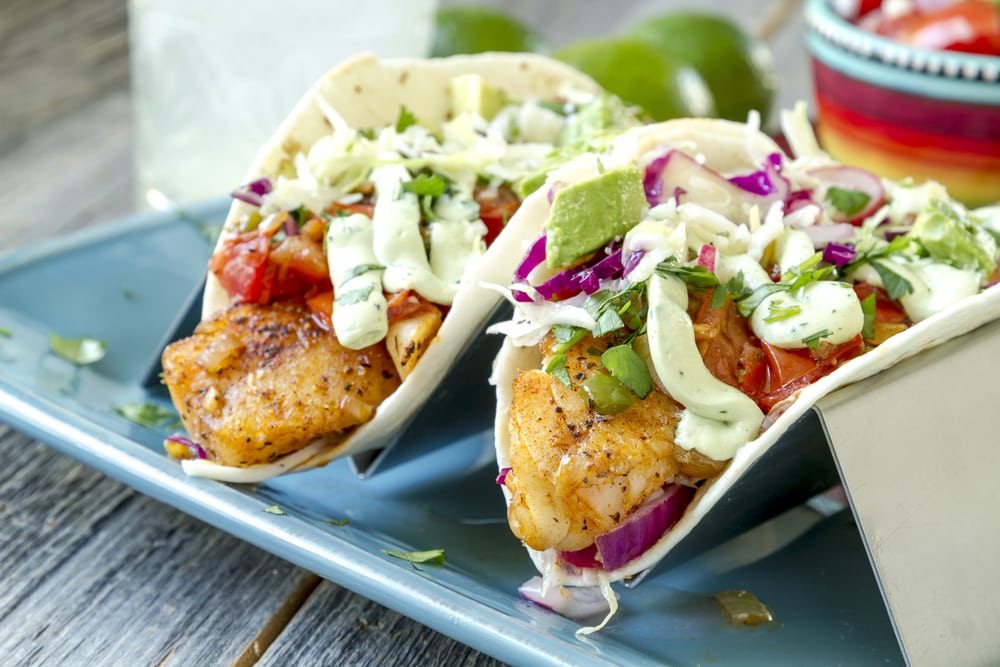 Healthy Fish Tacos Ingredients:
Tacos
1 lb Tilapia, cod or mahi mahi fillets
2 Tbsp olive oil
1 1/2 Tbsp fresh lime juice
1 clove garlic, minced
1 1/2 tsp chili powder
1/2 tsp ground cumin
1/2 tsp ground paprika
1/8 tsp cayenne pepper (don't use if you don't like spicy)
½ tsp salt
¼ tsp pepper
6 corn tortillas
1 avocado, sliced
Slaw
1/2 small red cabbage, cored and sliced thin
1/4 cup cilantro, chopped
1/2 sliced red onion
1 1/2 Tbsp lime juice
1 Tbsp olive oil
Healthy Fish Tacos Directions
In a mixing bowl whisk together olive oil, lime juice, garlic, chili powder, cumin, paprika, cayenne and season with salt and pepper.
Place fish into a gallon size resealable bag and pour marinade over fish. Seal bag and move bag around to evenly coat fish with marinade.
Let marinate in mixture 20 minutes (no longer than that or the lime will start cooking it)
Cook on a non-stick pan on medium-high heat until cooked through.
Transfer to a plate, break into pieces and serve in warmed tacos with cabbage slaw and avocado slices. You can also top with hot sauce.
For the cabbage slaw:
Add cabbage, red onion and cilantro to a medium mixing bowl. Pour lime juice and olive oil over top and season lightly with salt and pepper. Toss to evenly coat.
21 Day Fix:
Serving size: 2 tacos
Container count: 1 yellow, 1 red, 1/2 green, 1tsp
Healthy Fish Tacos Nutrition Facts
Servings: 6
Amount per serving
Calories
235
% Daily Value*
Total Fat 12.8g
16%
Saturated Fat 2.5g
12%
Cholesterol 37mg
12%
Sodium 244mg
11%
Total Carbohydrate 16.1g
6%
Dietary Fiber 4.7g
17%
Total Sugars 1.3g
Protein 16.6g
Pin It For Later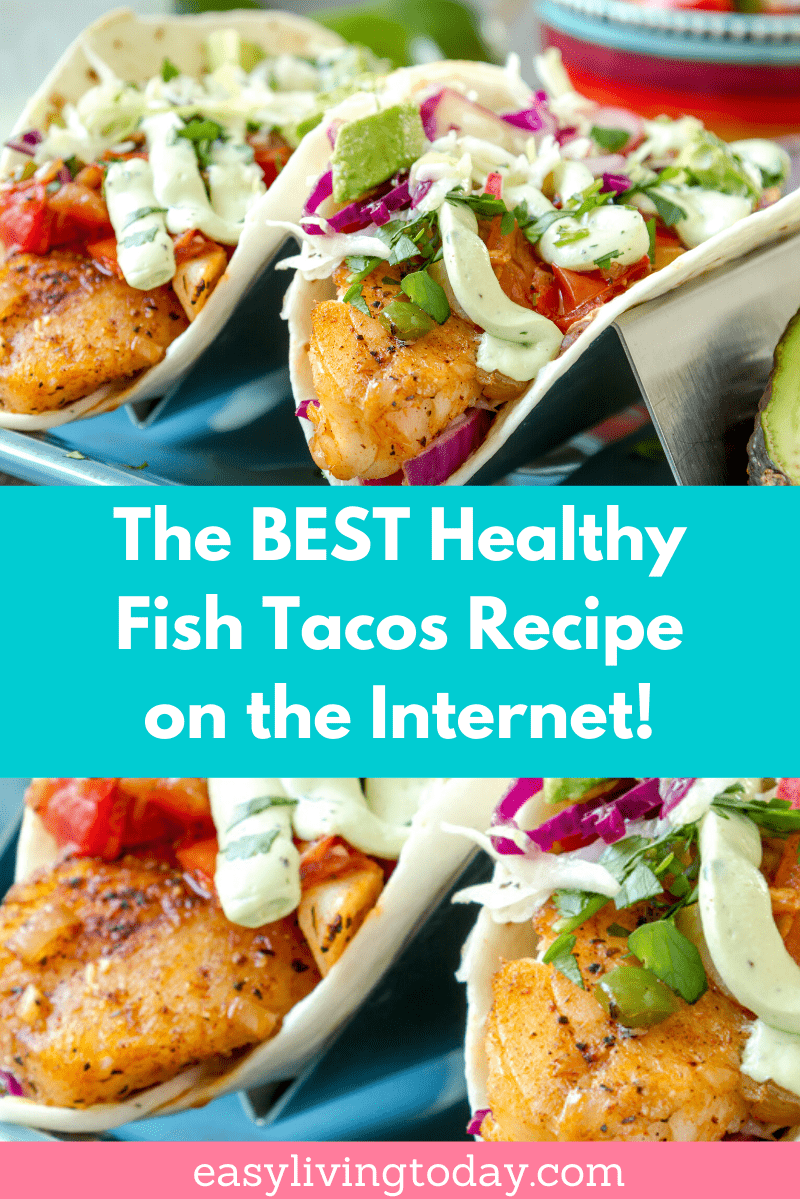 This post may contain affiliate links to help our readers find the best products.