Exercise is not punishment, exercise is a gift!
There are so many people who are disabled or injured and simply cannot exercise the way you can. The fact that your body can do what it does is a blessing.
The kind of question I probably see the most goes something like "how many minutes of exercise do I have to do to burn off the calories from the burger I had at lunch?"
Another thing I always see is: "I ate too much today, now I have to work out an extra 30 minutes."
Ladies, exercise is not punishment for eating. You do not have to earn your meals and you do not have to work off your treats.
One bad meal isn't going to make you obese, the same way one healthy meal isn't going to make you fit. You just have to focus on making overall lifestyle changes and doing what is best for your body. Find healthy foods you enjoy and find exercise you enjoy.
Exercise is good for you, it's good to move your body and be active. Your body is your temple, exercise because you want to take care of it. Exercise because you want to feel good.
But don't use exercise as a form of punishment. If you do that, you're never going to get to a point where you enjoy working out. You are always going to look at it as a negative, when it's such a HUGE positive.
Exercise makes you stronger, relieves stress, makes you feel good about yourself, and improves your quality of life.
There is no reason that you should dread taking care of your body or doing something good for yourself.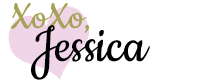 This post may contain affiliate links to help our readers find the best products.