This post is sponsored by CBDMEDIC but the content and opinions expressed here are my own.
As someone who works out 5-6 times a week, recovery is super important for me. If I'm not properly recovering, I can't make it through all of my workouts… or at least they are not as effective as they can and should be.
I am so lucky I came across CBDMEDIC and their Active Sport Pain Relief stick. It has been a saving grace for my exercise routine. With this, I have been able to manage doing cardio five days a week on top of weight training three times a week.
I know how hard it can be to make it to the gym when you're extremely sore from your last workout… and soreness can last for days. So, I definitely wanted to share CBDMEDIC with you all!
Easy & Effective Workout Recovery & Pain Relief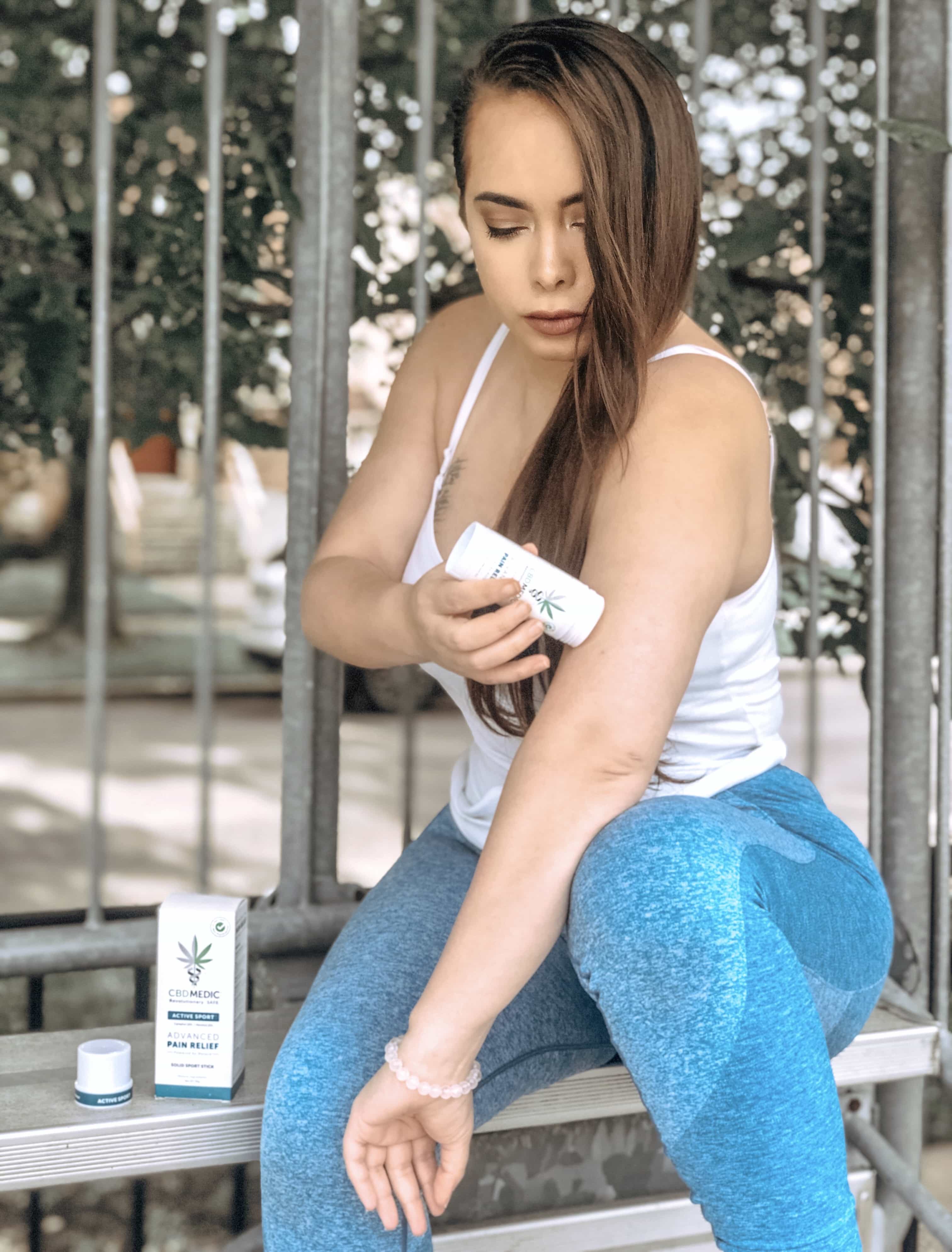 When I weight train, I can easily be sore for two-three days. At the peak of my soreness, it is insanely hard for me to force myself to go to the gym if I'm not properly recovering. I can't even imagine hitting the Stair Master or running when I can hardly walk up and down a regular flight of stairs!
Have you ever felt like that? Has it stopped you from going to the gym and sticking to your planned routine?
If so, I highly recommend checking out CBDMEDIC. They conveniently carry it at CVS, near the pharmacy.
Whenever I use the CBDMEDIC Active Sport Pain Relief stick, it helps decrease my soreness a ton. Especially enough for me to power through the rest of my workouts for the week. I love it because it is natural, safe, powerful, and effective pain relief for tired and aching muscles.
I basically use it before AND after my workouts, so sore muscles wont slow me down. It works super fast and you can feel the difference almost immediately, that's why I use it right before my workouts. It's also small and lightweight enough to just carry in your gym bag.
But how does it work and why does it work so well? (I mean, just check out the reviews- everyone raves about it!)
CBDMEDIC combines highly effective analgesic ingredients (like menthol and camphor) with hemp oil or extract and other natural emollients to provide safe, powerful, and effective pain relief.
Full List of CBDMEDIC Active Sport Pain Relief Stick Ingredients: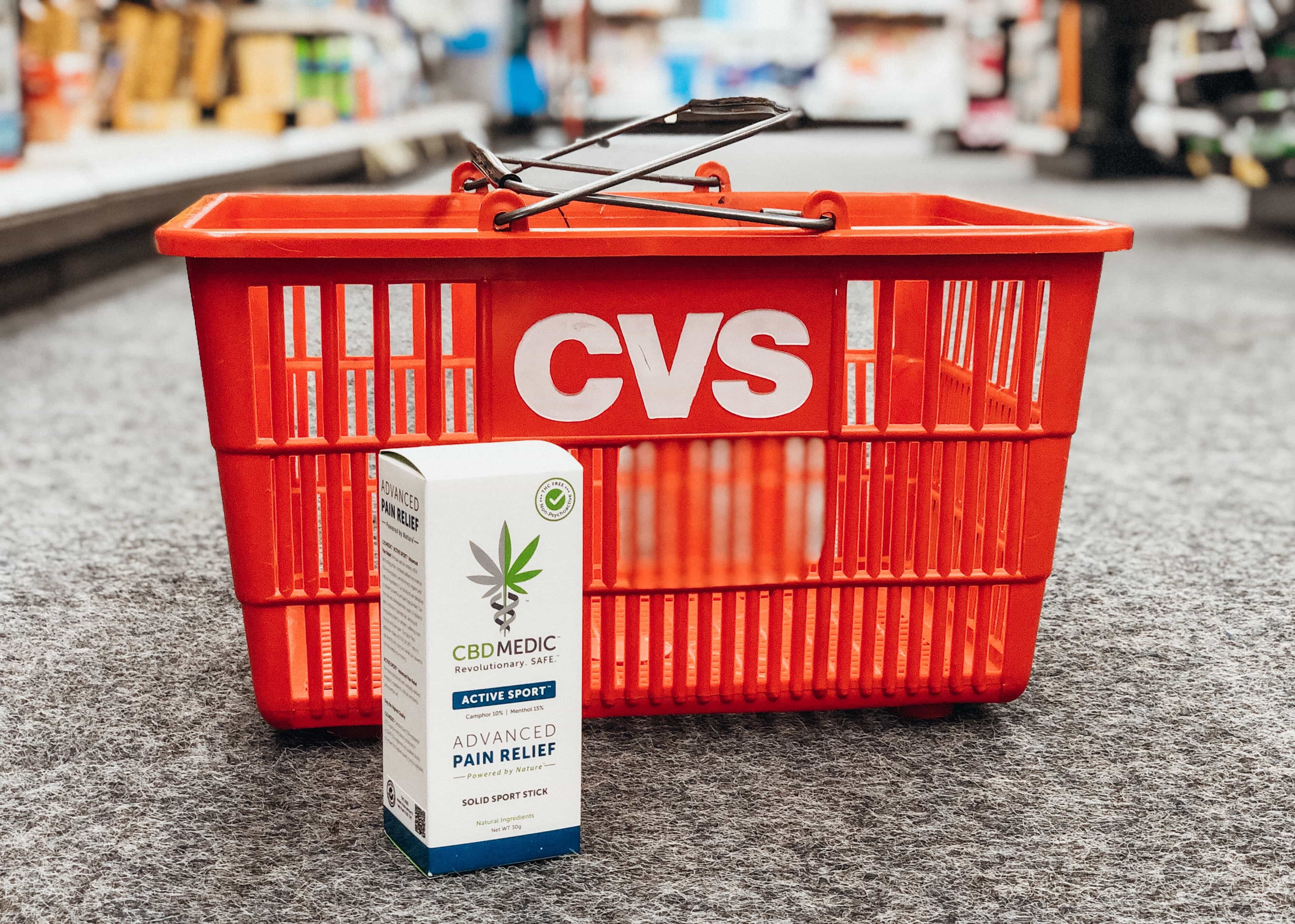 All ingredients (cruelty-free): Menthol, camphor, beeswax, clove oil, cottonseed oil, frankincense oil, hemp oil (THC-free), honeysuckle oil, jojoba seed oil, myrrh oil, shea butter, sorbic acid.
If you're wondering how camphor and menthol contribute to effective workout recovery, here you go:
Camphor: This pain-relieving and swelling reduction compound is an anti-irritant, meaning it reduces the irritant potential of minor discomforts in the body like pain and itching. It does this by producing a numbing effect that distracts the brain signals from pain and itching for temporary relief.
Menthol: This powerful organic compound is extracted from natural mint and has pain-relieving properties. It increases blood flow to areas affected by sprains, arthritis, and muscle spasms to enable increased movement.
So, if you're looking for a way to power through your workouts when you're constantly sore- definitely head to the nearest CVS and look for CBDMEDIC products… or order online!
Disclosure: This post was sponsored by CBDMEDIC.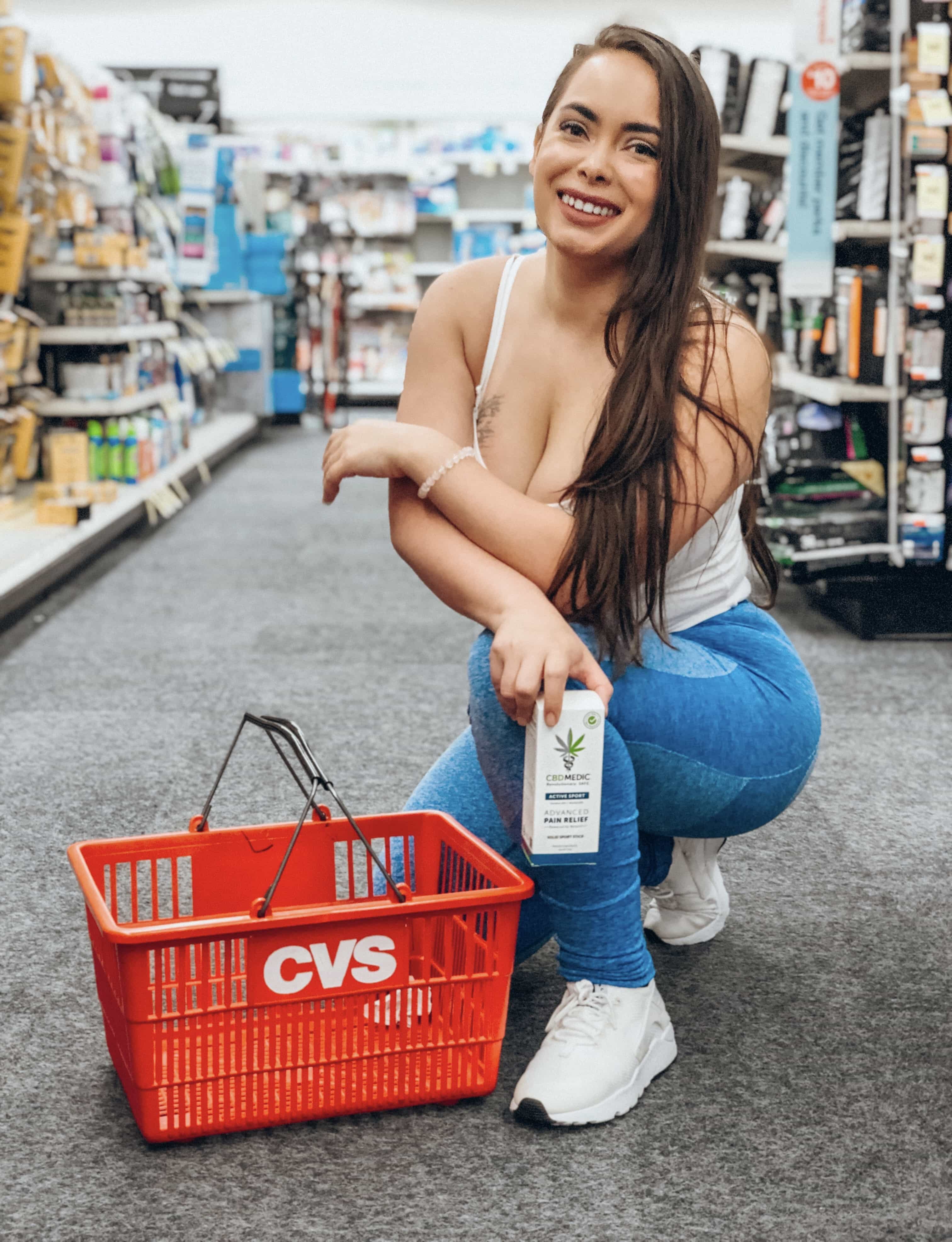 Xoxo,

Jessica

This post may contain affiliate links to help our readers find the best products.