So you decided that you are ready to lose a few pounds, start a new exercise program and whip yourself in to shape. Problem is, your husband did not. So while you're watching your portions and trying to clean up your diet, your unsupportive husband wont shut up about how he wants to order pizza and wings. While you're trying to get your workouts in, your husband is complaining about how you can be spending time with him eating junk and watching The Walking Dead.
Does this seem familiar?
I know first hand that this can be extremely stressful. You start to doubt yourself, you start to get angry with your partner, and it's just kind of depressing that the person you love is not supporting you.
I wish I could say my marriage is perfect, but it's not. And, really, does a perfect marriage even exist? I've been there, but it got so much better!
Here are some tips on how to deal with an unsupportive spouse:
Talk about it. I get it, we're not all talkers- but this is huge. You have to let your husband know that it bothers and hurts you that he is not supportive of your goals. You have to let him know exactly what your goals are, why they are important to you and how much they mean to you. You really do have to be direct, they're not going to know unless you tell them.
Support him. I don't care if your husbands thing is playing video games or building rockets- support whatever it is he loves to do (assuming it's nothing awful). You can't expect your spouse to support you if you don't support him. If you complain when he wants to play a game for 30 minutes, he's going to feel like it's ok to complain when you want to workout for 30 minutes.
Show your appreciation. Whenever your husband does do something to show you he supports you, let him know how much you appreciate it. Give him a kiss, give him a big smile, just let him know you notice no matter how small it is. This will make him want to support you in everything you do and more often.
Do the groceries & cooking. If you control the food that is in the house, then he has no choice but to eat it unless he wants to starve or go broke. Don't take him with you when you go shopping. Plan your meals, go to the grocery store and get only the items you need, then cook them. If he's hungry, he's going to eat it. If you need ideas for meal plans that are family friendly, you can check mine out here.
Lead by example. Once he sees that you are getting healthier and you have the body you've always wanted, he just might want to do the same and may even ask you for help.
Accept it & move on. If nothing you do works and he's still unsupportive, then just take it for what it is and don't let it bother you anymore. Once you accept it, it's easier to move on. You are doing this for you so don't let anyone ruin it, stop you, or make you feel bad about it. You just have to move around any obstacles that are in your way and get on with it.
Find support elsewhere. Just because your spouse is being supportive doesn't mean the rest of your friends and family will be as well. You can also join my Get Fit Bootcamp group on Facebook where we all support each other!
Any other tips you'd like to add? Comment them below!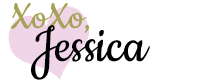 This post may contain affiliate links to help our readers find the best products.