Want to build a home gym where you can workout like a pro in the comfort of your own home but don't want to spend a ton of money? Well, you can easily build a home gym that will get you results for less than $500! I'm going to go over the best cheap home gym ideas so you can start asap.
We're not going to do anything fancy, but we're going to do enough that you'll feel comfortable canceling that gym membership that you don't use nearly enough ;).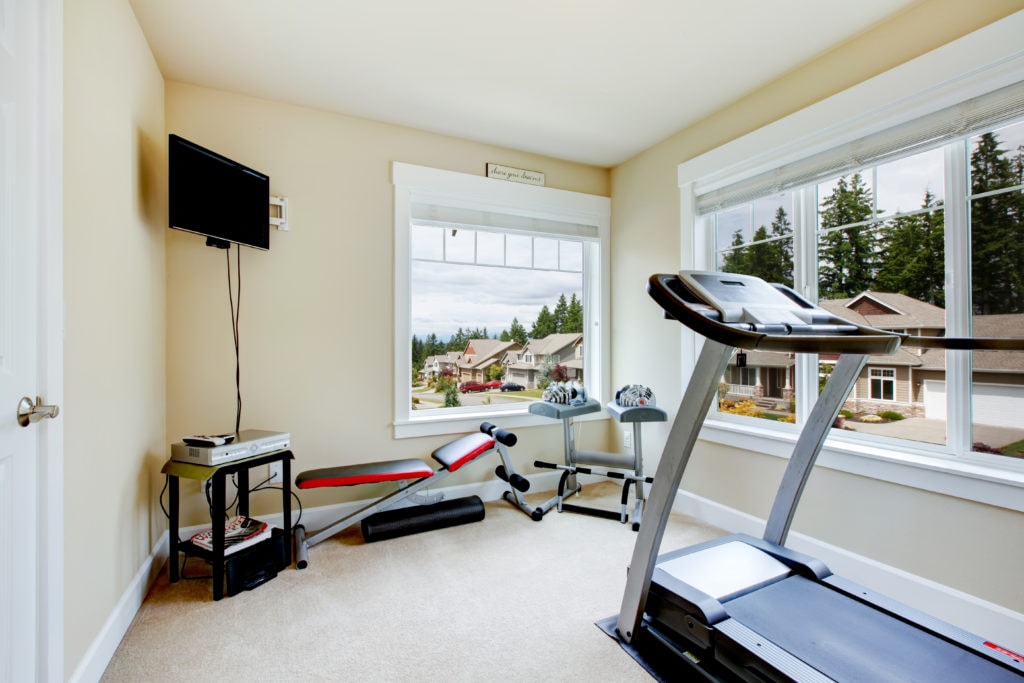 Fitness Equipment for Home Gyms
Budget Friendly Cardio Machine for Fat Burning
In order to lose fat, you're going to need to do cardio. And the most straightforward way to do cardio is on a cardio machine like a treadmill.
This is especially ideal if you live in an area where it gets cold and snowy, so you can't always just go for a run outside. Also ideal if you work out while the kids are napping.
The good thing is, you can now get a great cardio machine for less than $300. It gets the job done and even folds up when you are done to save space!
SPRI Deluxe Vinyl Dumbbells (Set of 2)
Dumbbells for Muscle Building
It's important to have a pair of dumbbells in your home gym for strength training. You don't need to go out and buy an expensive set, though.
Start with a set that works for you now. If you can only safely & comfortably lift 5lbs right now, there is no need to go out and buy 20lb dumbbells. You can do that when you are ready to move up.
These Spri dumbbells are great and are the best deal I have found for the quality so far.
 Static Strength Stability Ball
Stability Ball for Versatility
Stability Balls are a versatile piece of equipment that every gym should have.
You can use a stability ball to target individual muscle groups like your core or to engage multiple muscle groups at once.
You can also use it for upper body isolation and to keep all muscle groups engaged.
They're also great for bouncing babies to sleep or as a birth ball- talk about versatility! Lol
Extra Thick High Density Exercise Yoga Mat 
Exercise Mat for Floor Work
You don't need to go get an entire room filled with gym flooring, you can save that money and get an exercise mat instead.
The exercise mat is enough for you to comfortably do your floor work like yoga or abs. This specific mat doesn't slip so it'll stay in place just like flooring.
The great thing about this is that you can also take it with you if you decide to use it outdoors or take a class somewhere, you can't do that with flooring!
Resistance Band Set with Door Anchor, Ankle Strap, Exercise Chart, and Resistance Band
Resistance Bands with Door Anchors
Resistance bands are like weights, but much lighter and easier to store or travel with. With this set of resistance bands you can produce from 2-75lbs of resistance.
With these resistance bands you can get amazing workouts that target your biceps, triceps, legs or chest.
And, of course, the added benefit of being able to anchor them to your door gives you a whole other set of exercises that you couldn't do with hand weights.
It really gives you a workout from a gym without the bulky and expensive equipment.
Core Sliders for Targeted Core Work
Core sliders are these little disc things that you put under your feet and they allow you to easily slide on hardwood or carpet.
This gives you the ability to do some really tough core work that will really work your muscles.
When you work out with these gliding discs your hands or feet never leave the floor so it's a total body workout that's low impact.
If you're confused, don't worry- they come with an instructional video that shows you how you can use them.
Medicine Ball for the Best Results
Medicine balls are a great addition to any home gym because they help develop core strength, balance, and coordination.
A lot of my favorite ab work is done with a medicine ball. Another favorite of mine is throwing the medicine ball back and forth with a friend- holy workout!!
This weighted medicine ball puts 12 pounds of easy-grip resistance in your hands, making the most out of every sit up, twist, arm raise, squat, or lunge for the best results.
*** You don't have to get 12lbs, there are other sizes available.
Budget Friendly Flat Bench
A bench is pretty much a gym classic and every gym should have one. Since you can get one for under $50, why not?
You use the bench with other equipment to target most major muscle groups. For example, sitting down while you do bicep curls.
It can also be used for support while you do things like tricep dips or push ups with your feet on the bench.
The possibilities are really endless. It's one of those things you don't know you're missing until you have it.
Home Gym Organization
Net for your Stability Ball
A toy net is a great way to store your stability ball if you do not want to keep it on the floor.
Just hang the toy hammock from your ceiling and toss the stability ball in there. Then you can grab it whenever you need it, but it wont be in the middle of the floor all the time calling your toddlers name.
This is great for small spaces and for keeping the kids away.
Hooks Hanger Rack Wall Mount Stainless Steel (8 Hooks)
Hook Rack for Resistance Bands
Resistance bands come with a bag to store them in, but it sucks having to dig what you want out every time you need it. It also sucks to constantly have to detangle them.
Finding time to workout is already hard enough, you don't need that kind of negativity in your life.
So, hang your resistance bands from hooks and easily get to them when you need them without any wasted time.
Ok, those are all of my absolute must haves for a home gym that gets results for a less than $500. What are some of your favorite home gym items?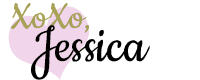 This post may contain affiliate links to help our readers find the best products.