Can You Drink Wine on Keto?
Drinking wine while on the ketogenic diet is absolutely doable, you just need to know how to do it and which wines are keto friendly. So here is your ultimate guide to drinking keto wine while still hitting your weight loss goals.
P.S: Here is a list of 15 other alcoholic drinks you can have while on keto.
How to Drink Wine on the Keto Diet
If you're a wine lover, the good news is that you do not have to give up wine in exchange for your low carb lifestyle. You just have to make sure you are maintaining the grams of carbs you have calculated for yourself.
I'll spare you the scientific details and get straight to the point:
No, alcohol isn't the greatest for weight loss. However, it also will not throw you out of your state of ketosis if you do not overdo it. It's more important to keep your sanity to get you through instead of restricting yourself to the point that you end up binging. So, if having a glass of wine will help you stick to your low-carb diet, here is how you can stick to your diet plan and have a drink too.
Best Wine to Drink on Keto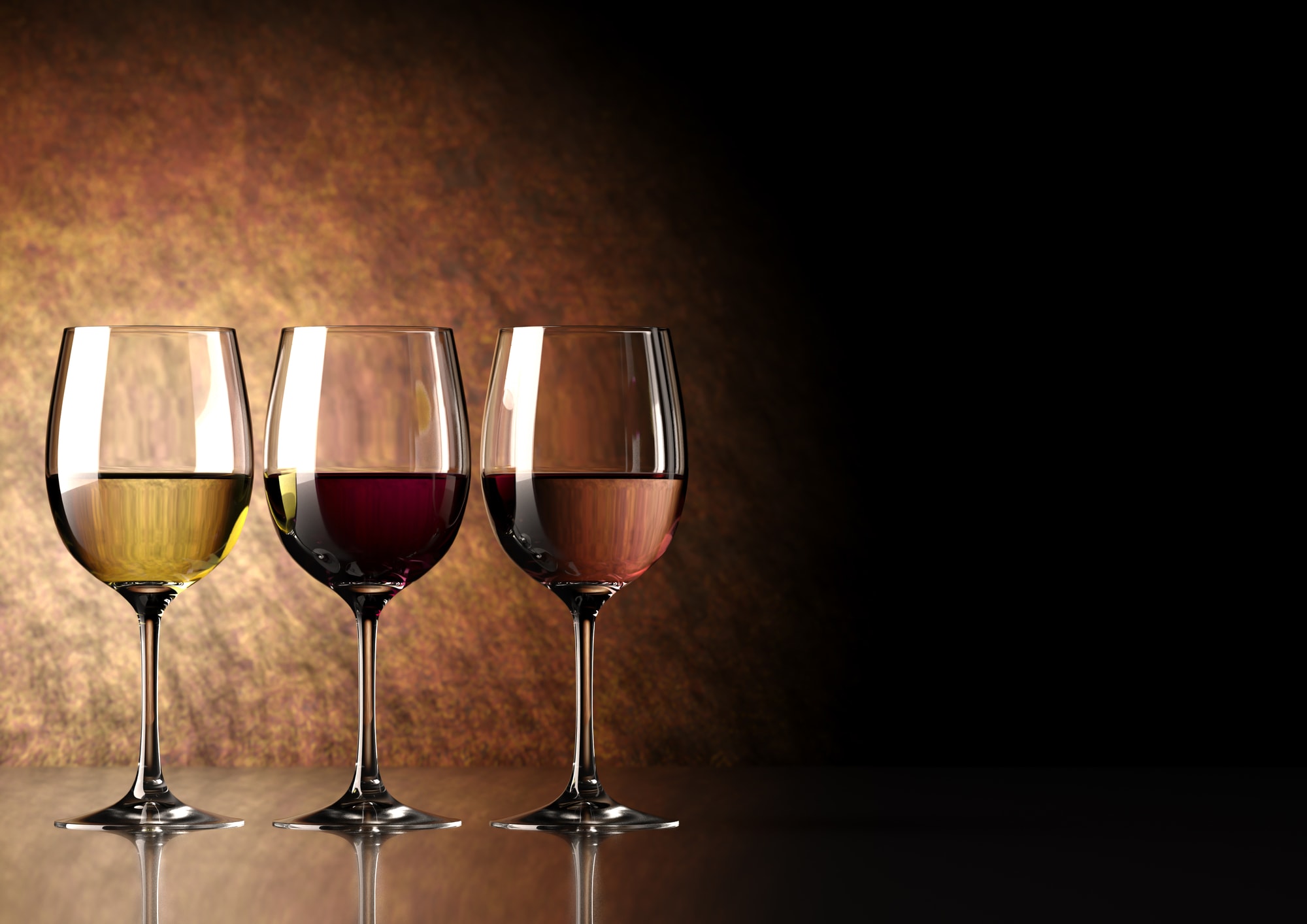 The point here is to find keto-friendly wines that do not have super high carb counts. Also, making sure you limit your wine intake because the carbs will add up if you do not.
Since you usually do not mix wine with a mixer, you just have to check the carbs in the wine and make sure there is no residual sugar in it. This can be hard, though, because not all wine labels list carbs.
Dry red wine and white wines have less residual sugar than sweet wines or dessert wines. The best wines for keto dieters are dry wines. The dryer the wine, the lower the residual sugars and the lower the carb count.
On average, red and white wines have carb contents in the 3-4g range. Sweeter wines have a much higher carb content, like 30g net carbs. You are not going to find a real wine with zero carbs, though (but hard liquor does).
Here is a more detailed breakdown and 20 wines you can drink on keto:
Keto Friendly Red Wines
Pinot noir: 3.4g carbs
Merlot: 3.7g carbs
Cabernet sauvignon: 3.8g carbs
Shiraz: 3.8g carbs
Syrah: 3.8g carbs
Chianti: 4g carbs
Grenache: 4g carbs
Malbec: 4.1g carbs
Zinfandel: 4.2g carbs
Burgundy: 5.5g carbs
Keto Friendly White Wines
Pinot grigio: 3g carbs
Sauvignon blanc: 3g carbs
Chardonnay: 3.2g carbs
Gewürztraminer: 3.8g carbs
Vinho verde: 3.8g carbs
Pinot blanc: 4g carbs
Chenin blanc: 4.9g carbs
Dry riesling: 5.5g carbs
Brut Champagne
Most brut champagnes have about 4 grams of carbs per serving.
Rosé Wines
This is where it starts to get tricky. Rosé wines aren't made out of one specific grape, so the carbohydrate content varies.
Your best bet is to choose a dry rosé made from grenache, sangiovese, pinot noir or syrah. Those will keep you at around 3 g carbs per serving.
Wine to Avoid on Keto
Avoid really sweet wines (usually red blends) and sweet dessert wines. These wines almost always have a high carb content.
Fortified wines that are mixed with spirits like brandy also have high a lot of carbs. Avoid wine coolers at all costs.
Here are some popular wines you will want to avoid-
Sweet white moscato: 11g carbs
Ice wine: 12g carbs
Sherry: 12g carbs
Madeira: 20g carbs
Port: 20g carbs
So, is wine keto friendly?
To answer the question, can you drink wine on keto? Yes. Here is a summary:
Pay attention to the wine style. Dry red wine and dry white wines have less residual sugar than sweet wines or dessert wines.
Look at the ABV. Wines with a higher ABV are usually higher in carbs too.
You're more likely to see added sugars in lower-quality, cheaper wines. If it's cheap and super sweet, it's probably high-carb and has a lot of artificial sweeteners. And the carb content in those wines can get really, really high.
Make sure you watch how many glasses of wine you drink and pay attention to your serving size, because even low-carb alcohol can quickly add up if you drink too much.
All in all, the best choice is going to be a glass of pinot grigio or pinot noir because they are the most low-carb wines.
I am someone who likes to have a glass of wine at night and I prefer Malbec. I just watch my carb intake the rest of the day and it's never a problem.
There are also a lot of keto-friendly alcoholic beverages aside from wine.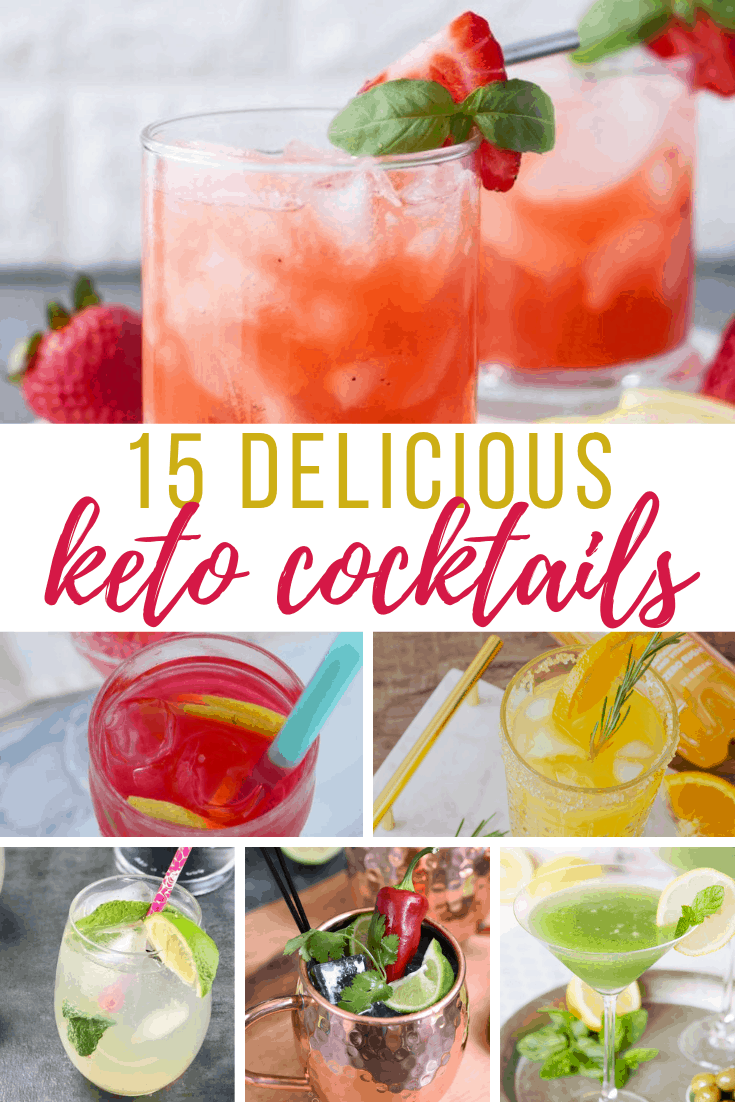 Pin this for later:
Can You Drink Wine On Keto? Yes! Here's How!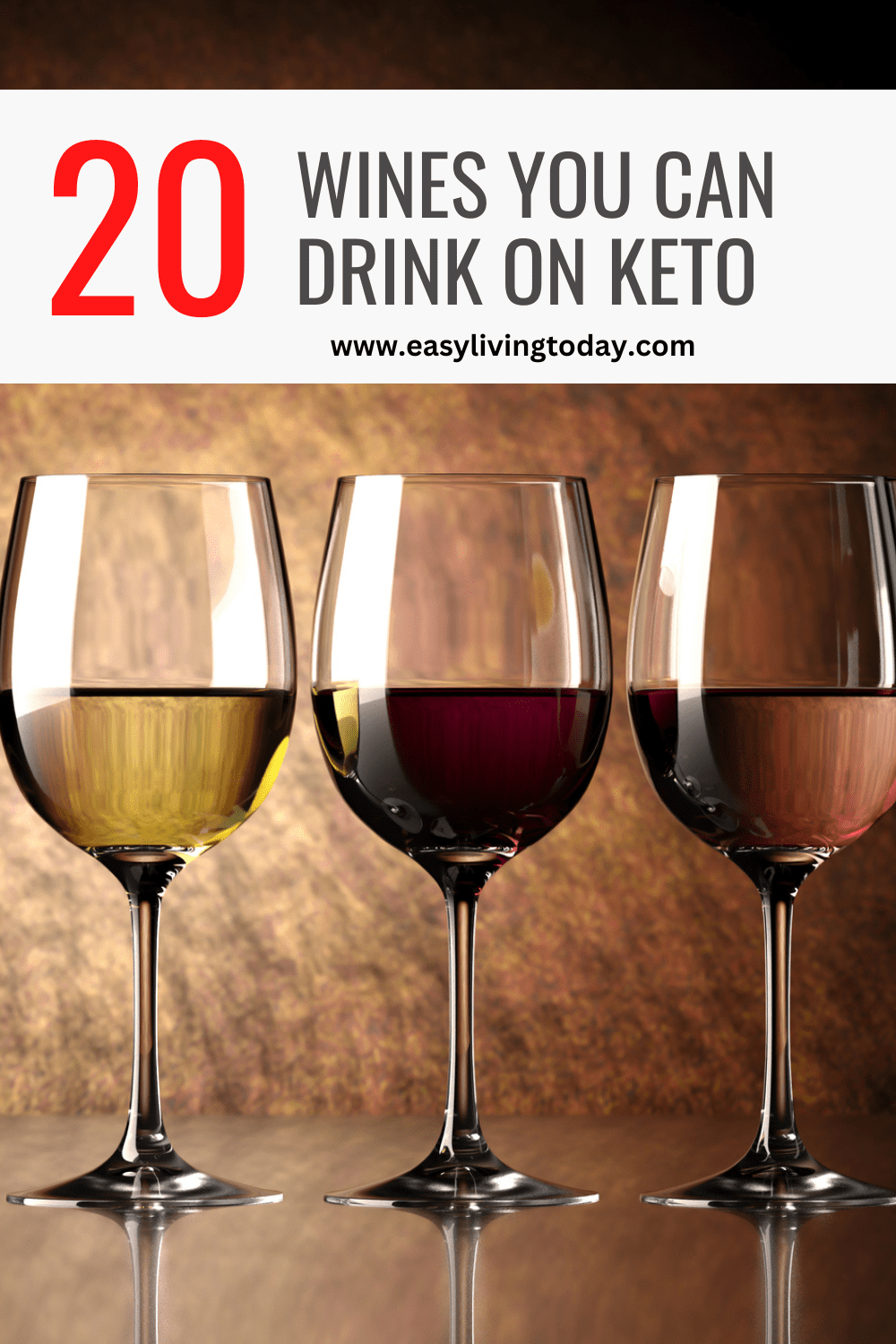 This post may contain affiliate links to help our readers find the best products.