Benefits of Lymphatic Drainage Massage for Weight Loss
It's a typical day and you're feeling frustrated. You want to lose weight but nothing seems to be working – no matter how hard you try, the scale won't budge. You feel like giving up until one day, while browsing online, you stumble across something that piques your interest: lymphatic drainage massage for weight loss.
You decide to give it a shot – what do you have to lose? Little did you know that this seemingly simple decision would turn out to be the best choice of your life! After just a few sessions with an experienced masseuse, not only had your energy levels increased but also those stubborn extra pounds had started melting away!
That's how the story usually goes, that's why today we are going to look at all the amazing benefits of lymphatic drainage massage for weight loss.
What is Lymphatic Drainage Massage and How Does it Work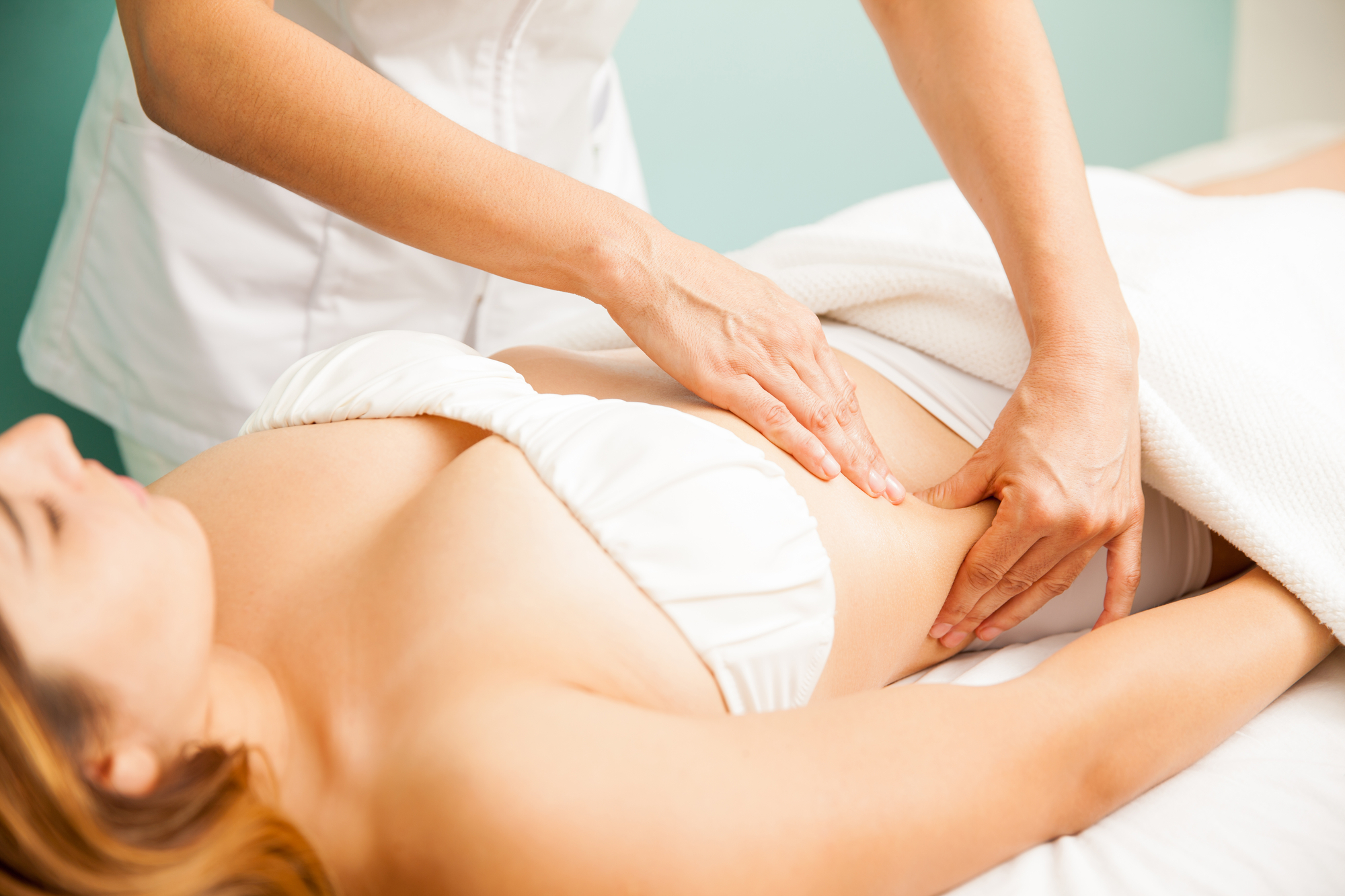 Lymphatic drainage massage is a therapeutic technique that involves gentle but rhythmic massage of the body's lymphatic system. This type of massage helps to stimulate the natural flow of lymph fluid around the body, increasing circulation and helping to rid the body of toxins and waste materials like fat cells.
It specifically targets areas where excess fluid is stored, such as the abdomen, hips, buttocks and thighs.
This type of massage works by stimulating pressure points along the lymphatic pathways in order to stimulate lymphatic flow and circulation. This increased blood flow helps to flush out toxins and other waste products or metabolic waste from body tissues, allowing them to be more easily metabolized or eliminated from the body.
It also helps to reduce fluid retention in areas where extra fluid is stored, resulting in improved overall tone and contour of those areas.
Overall, a manual lymphatic drainage massage can be an effective way to improve your health and wellbeing while also helping with weight loss.
It is important to remember that it should be used in conjunction with other healthy lifestyle habits, such as a healthy diet and regular exercise regime, for best results.
The Benefits of Lymphatic Drainage Massage for Weight Loss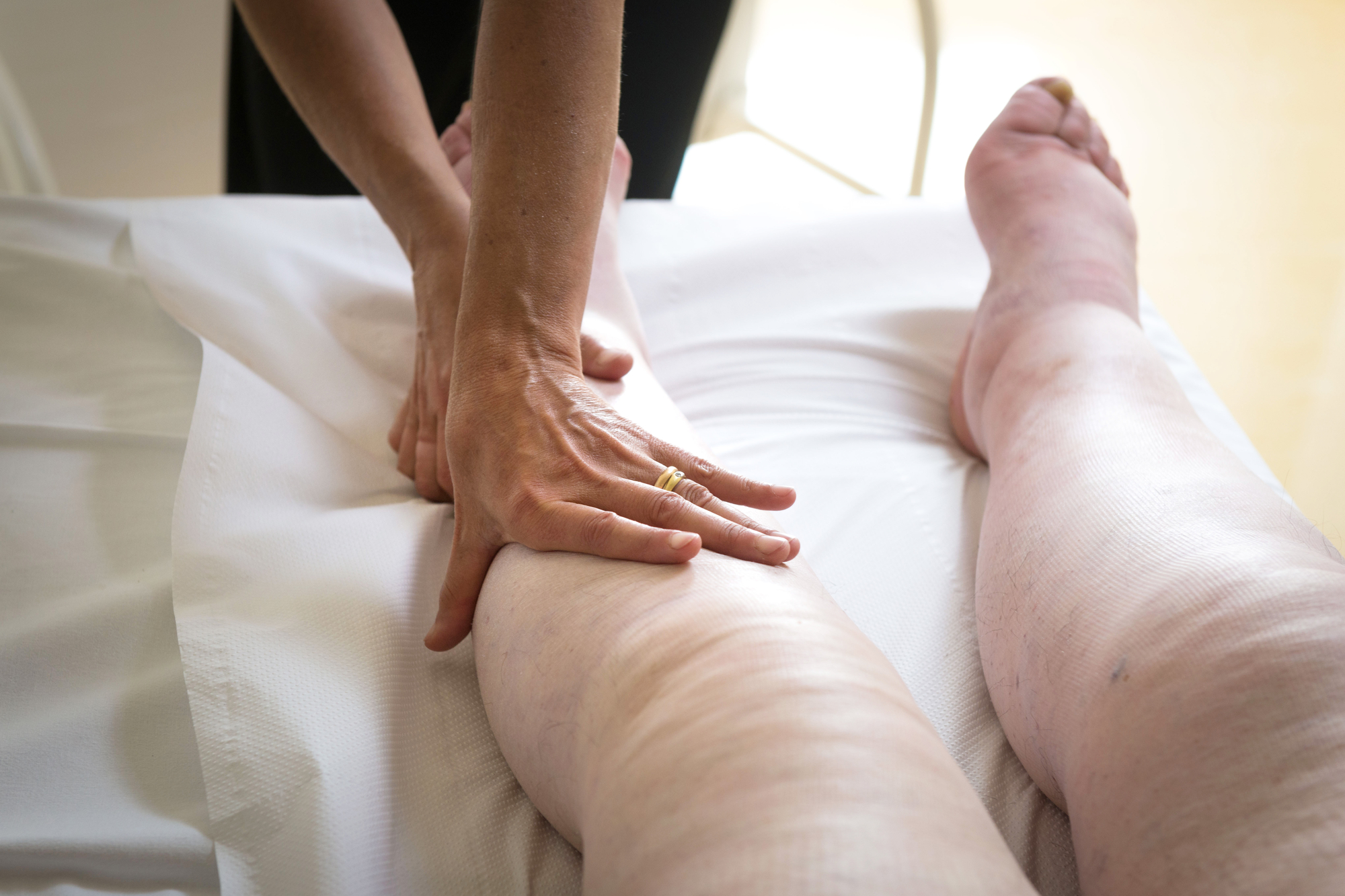 Lymphatic drainage massage has many potential health benefits for those trying to lose weight.
By stimulating the lymphatic system, it helps to increase circulation and flush out built-up toxins from tissues, allowing them to be more easily metabolized or eliminated from the body and increasing your overall metabolic rate. This can lead to improved overall tone and contour of problem areas of the body such as the abdomen, hips, buttocks and thighs.
Improved lymphatic drainage can also help to reduce fluid retention which can lead to a noticeable decrease in body weight due to water weight you may have been retaining.
As lymphatic drainage treatment works by stimulating pressure points along the lymphatic pathways, it helps to improve cardiovascular health and support healthy immune function. This can help to reduce inflammation throughout the body which is associated with a number of diseases including obesity.
Furthermore, as this type of specialized massage helps promote relaxation it can help reduce stress levels which contribute to emotional eating behaviors and cravings for unhealthy foods.
Finally, lymphatic drainage massage may help in reducing cellulite build up by improving blood flow throughout the body. This means that fat deposits are more easily broken down and released instead of being stored in stubborn areas leading to a smoother appearance of the skin.
Improved circulation also supports skin health by promoting collagen production aiding in a firmer complexion.
Who is a Good Candidate for Lymphatic Drainage Massage for Weight Loss?
Anyone who is on a weight loss journey can benefit from lymphatic drainage massage treatments.
In particular, those with stubborn fat deposits or fluid retention caused by poor circulation and/or inflammation are likely to experience the best results. Additionally, those looking to reduce cellulite build up may also see an improvement in their skin's tone and texture after undergoing this type of massage technique.
Moreover, as lymphatic drainage massage helps to promote relaxation, it is a great choice for people suffering from stress-related eating behaviors that lead to unhealthy food cravings and overeating. People who are prone to emotional eating can significantly benefit from this type of massage, as it helps to keep cortisol levels (stress hormone) low which can result in better control over these behaviors.
Finally, anyone looking for an overall improved cardiovascular health, circulatory system and a healthy immune system may find that this massage works wonders for them.
What Does a Lymphatic Drainage Massage Feel Like?
Lymphatic drainage massage is a gentle form of massage that typically feels like a gentle pressure on the skin. The therapist will use very slow, rhythmic strokes and circular movements to stimulate the lymph nodes and increase blood circulation. This massage is designed to be relaxing and should not cause any pain or discomfort.
The main focus of lymphatic drainage massage is to facilitate the flow of fluid through the body's lymph vessels. As a result, you may feel a pleasant tingling sensation throughout your body as your lymph nodes are stimulated, especially if you have a sluggish lymphatic system. Additionally, some people report feeling lighter after the treatment due to excess fluids being removed from their system.
Overall, a conventional lymphatic massage can be an incredibly relaxing experience for most people, allowing them to reach a state of deep physical and mental relaxation. This can help to reduce stress which in turn helps with weight loss as it encourages healthy eating habits and reduces cravings for unhealthy foods. It also has many other benefits such as reducing inflammation, boosting immunity, improving skin tone and texture, and encouraging overall cardiovascular health.
Tips for Getting the Most Out of Lymphatic Drainage Massage
Drink plenty of water before and after your massage session to help flush out toxins.
Avoid eating a heavy meal prior to your massage session as this can reduce the effectiveness of the treatment.
Wear loose, comfortable clothing during your session so that you are able to move freely and relax more fully during the massage.
Talk with your therapist about any areas of your body that may need extra attention and let them know if anything is causing discomfort or pain for you at any point in time, so they can adjust their technique accordingly.
Make sure to keep up with regular sessions in order to maintain optimal results over a longer period of time instead of just one-time treatments only when needed most urgently .
By following these simple tips, you can be sure to maximize the positive effects of lymphatic drainage massage and see the best results for your weight loss goals. If you're considering trying this type of weight loss massage, it's important to speak with a licensed massage therapist who has experience in providing this type of treatment in order to ensure that you get the most out of your sessions.
In short, if done properly and regularly, lymphatic drainage massage can be an effective and reliable tool in aiding weight loss and improving overall health.
Pin it for Later: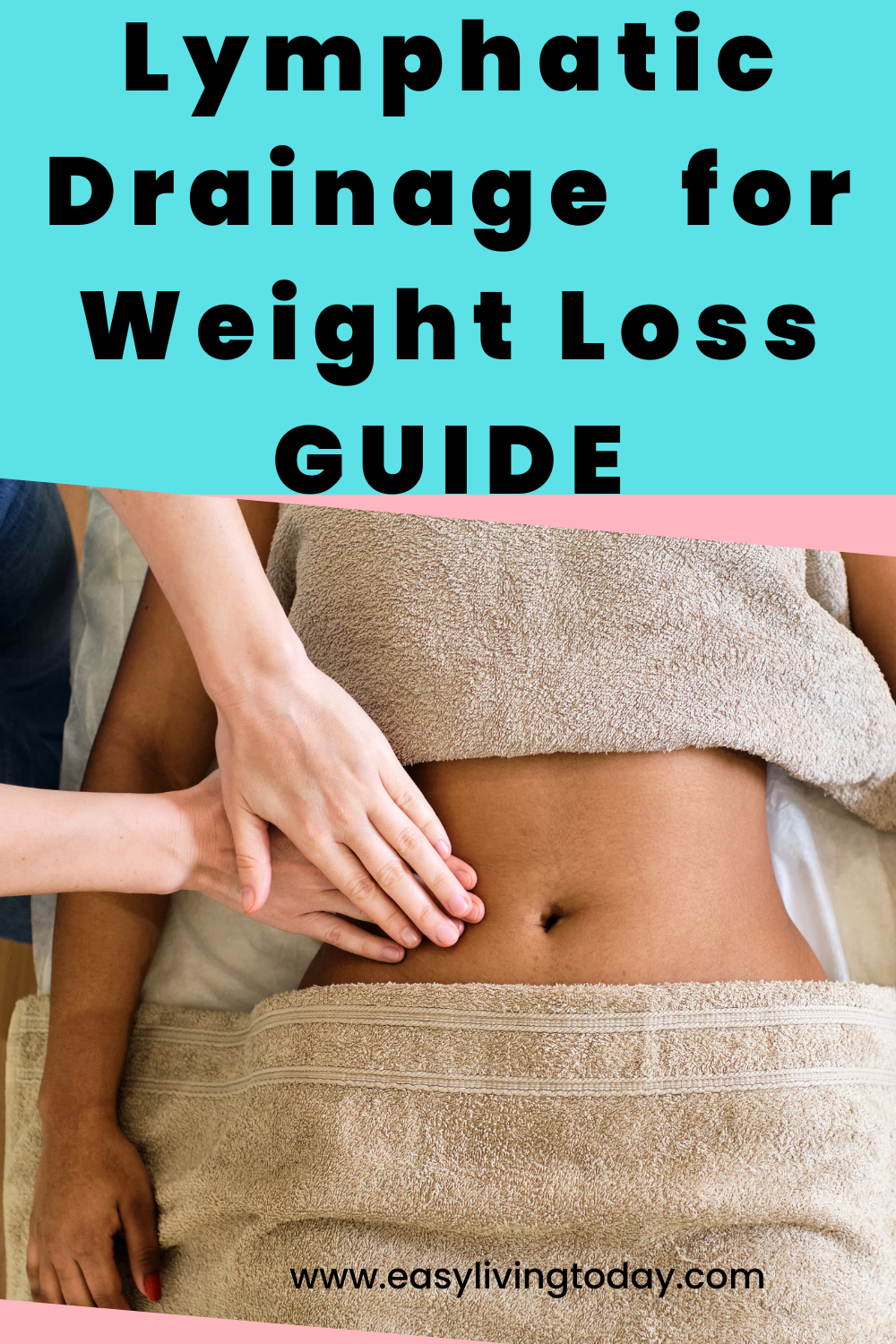 This post may contain affiliate links to help our readers find the best products.