This is a sponsored conversation written by me on behalf of Meijer. The opinions and text are all mine.
I have been visiting Meijer a lot lately because of their awesome free prescription program, that offers free select antibiotics, prenatal vitamins and more. This program is available to all customers, FYI. As a matter of fact, the Free Prescription Drug program reached 50 million prescriptions filled since its launch in 2006, saving customers more than $650 million!
Of course, Meijer also has a fitness section. While walking through their fitness section, I saw a beginners yoga set that caught my eye because yoga is something I've been wanting to try for my health and peace. Seeing that set made me decide to finally try yoga. I also bought a beginners yoga video there along with yoga socks, yoga gloves and a headband.
Then I went down the health food aisle to grab some pre-workout and post-workout snacks.
Seriously, I walked out of Meijer feeling like a yogi queen.
I've been coming home and using all of the Yoga goodies I found at Meijer every single day. It's been a game changer and I really look forward to it every day now.
Truth be told, though, yoga isn't easy. So here is a realistic beginners guide to yoga.
Realistic Beginners Guide to Yoga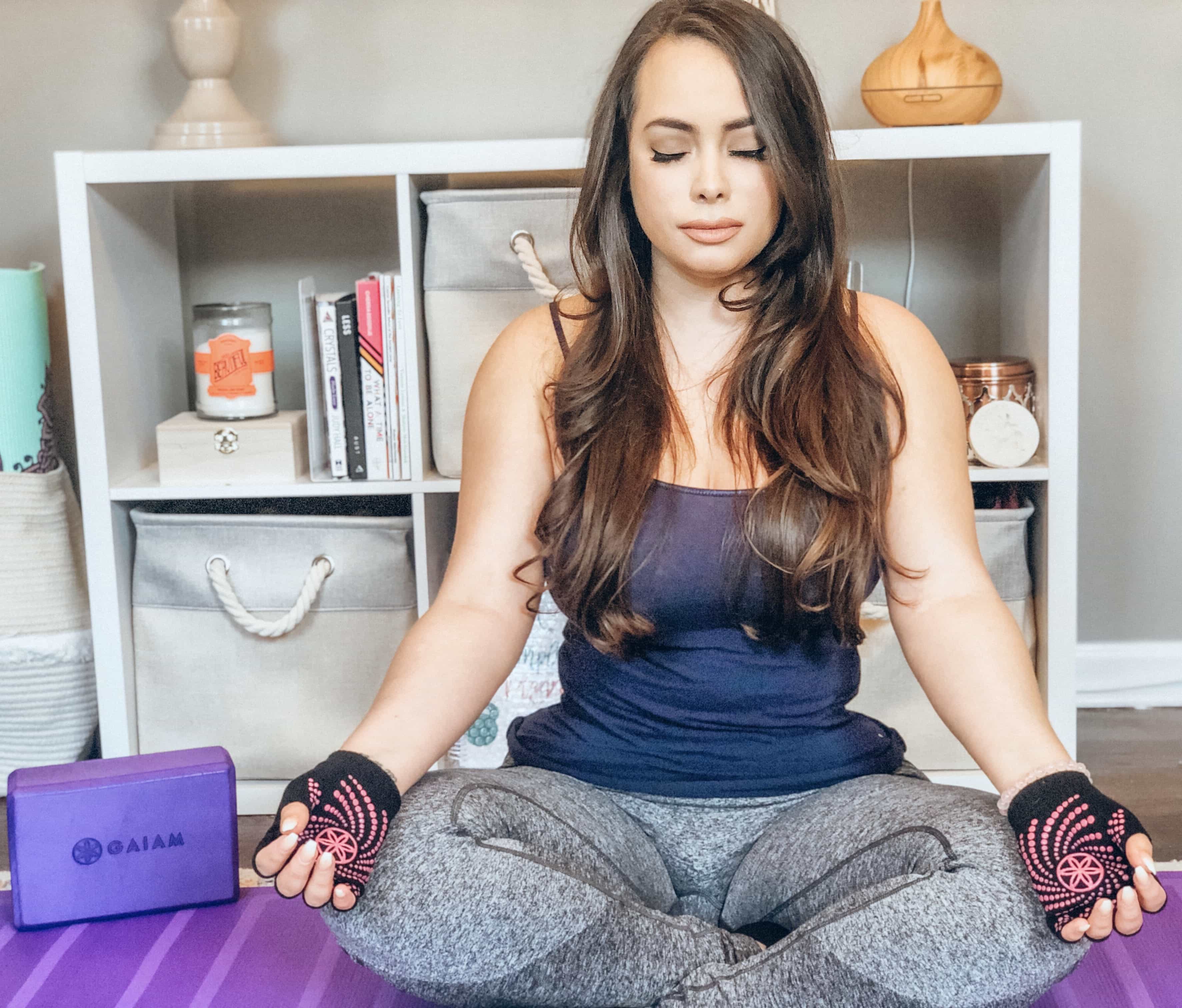 Absolutely start with a beginners yoga DVD or some beginners Youtube videos. Do not try to jump in and start doing hand stands or any other advanced moves. So many poses are a lot harder than they look, so start with videos that are appropriate for your level and don't skip ahead. I bought a beginners DVD at Meijer for $10 and love it.
Don't eat for an hour or two before yoga. Doing yoga with a full belly could cause a major stomachache, gurgling, bloating and gas.
Don't overdo it and injure yourself. It's tempting to want to try to stretch further than you can or try an advanced pose, but be patient and remember it takes time. You'll get there, but today is not the day. You do not want to injure yourself by jumping ahead.
Hydrate at least 30 minutes before yoga so you do not get thirsty while doing yoga. It is not recommended to drink water while practicing yoga.
Get the non slip yoga socks and gloves so you don't slip if you get sweaty. They basically create a tight grip between your hands, feet and the floor. I found these at Meijer, too.

Wear a headband to keep your hair out of your face. Nothing is more annoying than having to get out of a pose to move your sweaty hair out of your face, and then have to restart the pose.
Get a high quality mat that doesn't slip around and that is thick enough to cushion your wrists. I got this one at Meijer and it actually came with a yoga strap and a yoga block as well. It was part of a yoga beginners kit they carry. I highly recommend it because it also has guides on wear to put your arms and feet for certain poses. Those rectangles you see in the photo below are the guides.


You can put a yoga towel over your mat to absorb sweat if you don't want to be on a sweaty mat.
Start with 15 minutes and then increase your time as you get comfortable. The truth is, it's easy to get bored when you first start because it doesn't have that intense action of HIIT. So don't try an hour video right away, because you may get bored, stop it and then feel like a quitter.
Track progress. Next time you're doing a yoga pose, ask someone to take a picture. Repeat that after a month. If you want to stay motivated and feel proud of yourself, you need to see how far you have come.
Use aromatherapy. It helps ease the anxiety and stress of trying something new. The choice of essential oil is very personal. Listen to your body. Ask yourself a few questions. "How is my body feeling today?" "How am I feeling today?" "What will be the focus of this yoga practice?" And last, "How do I want to feel right now?" Answering these questions helps you better decide which oil to use during practice.
And that, my friends, is your realistic beginners guide to yoga! Let me know your tips in the comments.

Xoxo,

Jessica

This post may contain affiliate links to help our readers find the best products.