You know that feeling you get after an amazing workout where you are sweating your ass off and just want to cool down NOW?! How would you feel if you could have a popsicle right at that moment?
Amazing, right?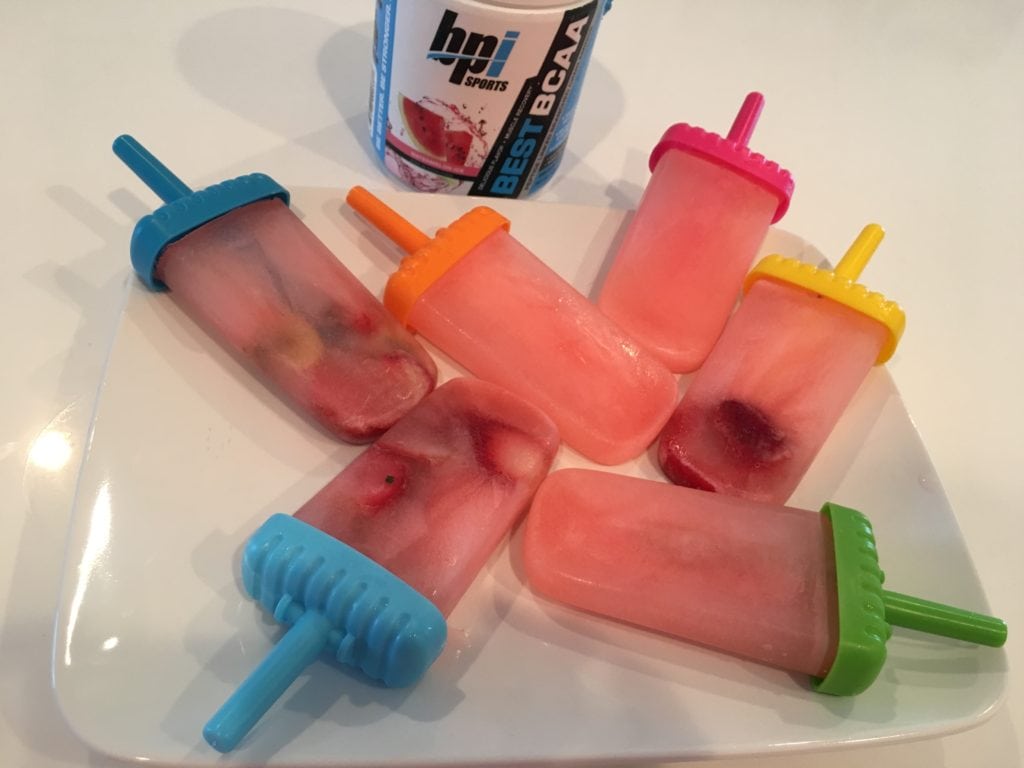 I talked about the benefits of BCAA's when I covered how to best recover from a workout, but the gist of it it is that BCAA's are one of the most effective supplements for muscle growth. BCAA's delay fatigue, support strength and mental focus, and even boost fat loss.
Studies have even shown that people who take BCAA's post workout build twice as much muscle.
I, personally, have noticed a huge difference in soreness. I feel so, so, so much better when I've taken my BCAA's.
For the low price, they are absolutely worth adding to your supplements, and there's really no reason not to.
Items Needed to Make BCAA's Popsicles
Reusable Popsicle Molds 
Shaker Bottle
BCAA's Popsicles Recipe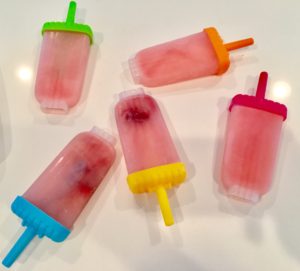 BCAA's Popsicles Ingredients
16oz Water
BCAA's- 2 scoops
Sliced Fruit (optional)
BCAA's Popsicles Directions
 Pour 16oz of water in to your shaker bottle
Add 2 scoops of BCAA's to shaker and shake
 If you'd like to add sliced fruit, add it now
Pour your BCAA mix in to the popsicle molds
Freeze for at least four hours
Run popsicles under warm water for easy removal from mold
Enjoy this 0 calories, 0 fat, 0 carbs treat!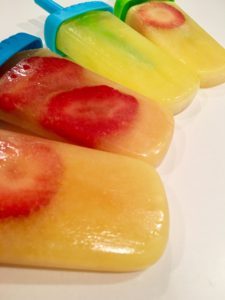 When to Eat BCAA's Popsicles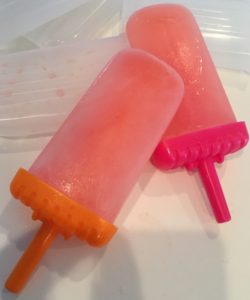 The most critical time to take BCAA's is around your workouts, so before and after. 
If your goal is to build mass, consider eating a BCAA popsicle first thing in the morning to help stop the muscle breakdown that is turned on during your night of fasting while you sleep.
BCAA's popsicles aren't just a delicious & refreshing treat, they also have a ton of benefits like aiding it fat loss and muscle growth. These are definitely something you want to add to your fitness routine!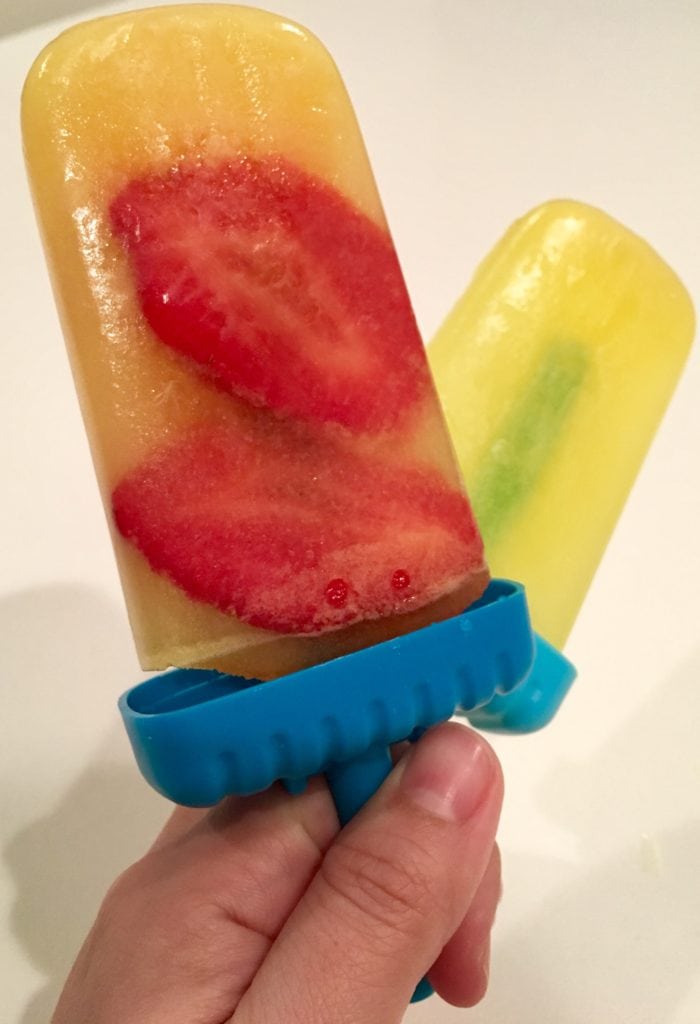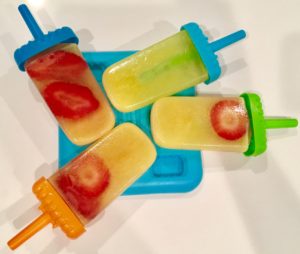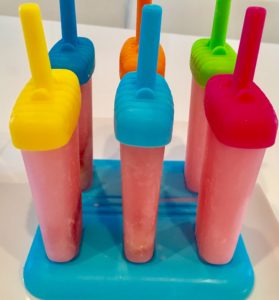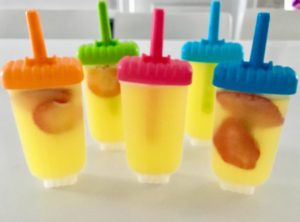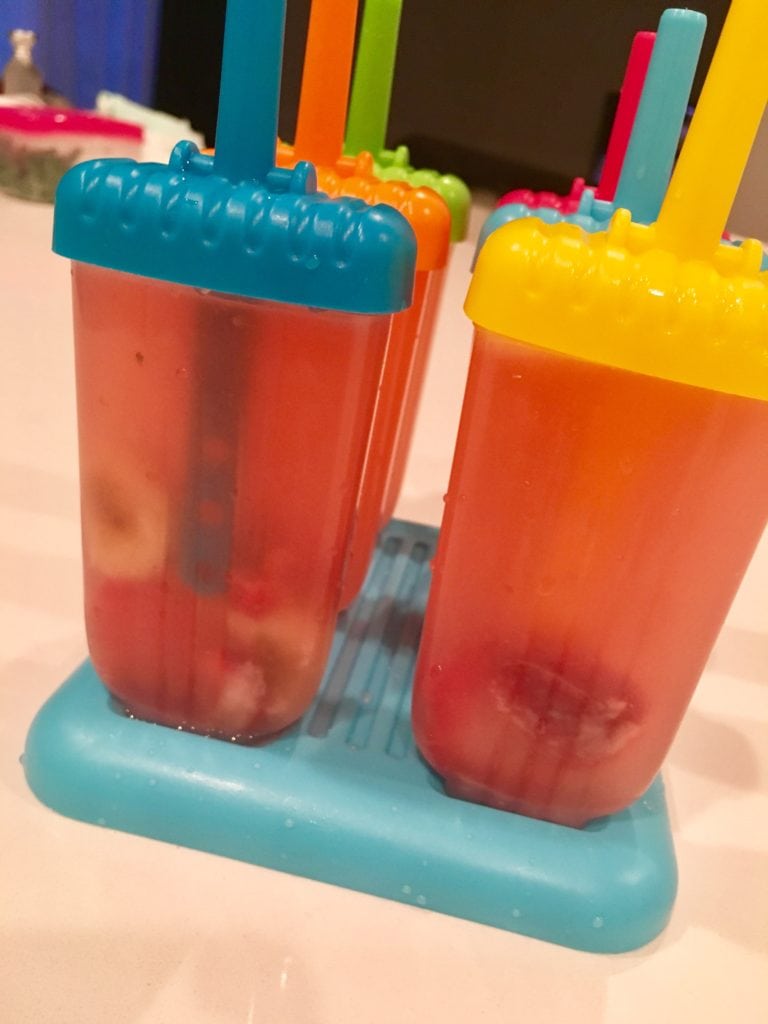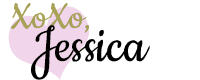 This post may contain affiliate links to help our readers find the best products.