Today was an active recovery day. The workout was a yoga one, which I'm terrible at. I'm not flexible at all and do not have the best balance, so this one was really hard for me. I didn't sweat much, but I just couldn't do most of the poses, and the ones that I could do I couldn't hold very long. Nevertheless, the stretches did feel good since I was so hard on my body the entire week.
I wasn't a fan of the way the video was set up though. I've never done yoga before and had no idea what any of the poses were, so it was hard for me to follow along because Autumn doesn't show you them before you go in to them.
I'm hoping this is one I will get better at with time and it will help me become more flexible.
I also had a date night with my husband tonight, but I did good at dinner. I went for a grilled lemon chicken with asparagus and had a cup of popcorn at the movies. I also only drank water.
Total time: 29 minutes
Calories burned: 100
From fat: 50%
Meals:
-Breakfast: 2 hard boiled eggs, toast with peanut butter, banana- 1 red, 1 yellow, 1 purple, 1 spoon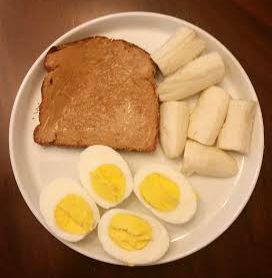 -Snack: Strawberries & Kiwi – 1 purple
-Lunch: Grilled chicken and asparagus with a light lemon dressing – 2 red, 2 green, 1 orange
-Snack: Popcorn – 1 yellow
-Dinner: Grilled tilapia – 1 red
-Snack: Celery with peanut butter – 1 green, 1 spoon
Tomorrow is the day I finally weigh myself and see if there is any improvement!
Update: I weighed myself and lost 4lbs in one week! 
What was your first week like?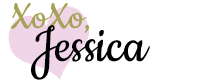 This post may contain affiliate links to help our readers find the best products.