I'm not going to lie, on day 3 I was not in the mood to workout. I was still super sore from day 1 and my son had a rough night (he's teething) so I was just exhausted. Around 4PM I finally decided I had to get it done.
Day 3 was the Pilates FIX Extreme. I've never been much of a Pilates or Yoga kind of girl, but I welcomed it this time because I felt like my body needed some stretching. It actually worked out well because I could feel my muscles working, but I wasn't in a ton of pain from the soreness. I also bought a foam roller from Five Below, for $4, to help massage my muscles- it helped a ton!
The thing with Pilates is that they use a 15lb resistance band, and the resistance band I already own just doesn't seem as stretchy as the Beachbody one they use. I don't, however, want to spend $25 on one resistance band so I just modified mine a bit to make it work for me.
Overall, Pilates was good. I didn't feel extremely sore afterwards like I did with PLYO. Even the Upper Fix left my chest pretty sore. But I felt pretty good after Pilates and I definitely needed that.
Total Time: 33 minutes
Calories Burned: 104
Percentage of Fat: 52%
Day 3 Meals:
-Breakfast: Crockpot Apple Cinnamon Oatmeal – 1 yellow, .5 purple
-Snack: Hummus – 1 blue
-Lunch: Beef Broccoli – 1 yellow, 2 red, 1 green, 1 orange
-Snack: Grapes- 1.5 purple
-Dinner: Baked Chicken, Asparagus, Roasted Brussel Sprouts – 2 red, 2 green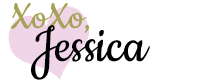 This post may contain affiliate links to help our readers find the best products.