Day 2 was the Upper FIX Extreme which was pretty much all upper body. Thank God because I still couldn't feel my legs. I got through this one a little easier but it was still hard. I'm not going to lie, there were times I wanted to give up and say "at least I did something," but I kept reminding myself of my goals and pushed through. Whenever you feel like this it's okay to rest a few extra seconds, shake it out, and get back to it. I also find Autumn to be very motivating and not annoying at all, so that helps me get through the workouts. On day two I burned 193 calories, but 39% of that were calories from fat! When I did the PLYO, only 18% were calories from fat.
These were my meals on Day 2:
-Breakfast: Crockpot Apple Cinnamon Oatmeal – .5 purple, 1.5 yellow
-Snack: Grapes – .5 purple
-Lunch: Greek Salad with Chicken – 2 red, 2 green, 1 blue
-Snack: Grapes – 1 purple
-Dinner: Beef Broccoli – 2 red, 1 green, 1 orange, .5 yellow
All in all, I definitely think this is something I can actually stick to. I tried P90X before and the workouts were over an hour long and of course you had to dedicate 90 days to it. I had an awful coach that would respond to my emails with generic messages that she would send everyone, so my questions were never addressed. It was all too overwhelming for me and I gave up. This one is much shorter and just all around more convenient.
By the way, I'm not doing Shakeology. I just cannot bring myself to spend $130 on a month supply of a shake. That's not to say I won't try it out in the future, but right now I'm not sure if it's worth it. I do, however, think the 21 Day Fix is worth the money because the workouts are awesome and you get to do as many rounds as you'd like.
You can read about how I track my fitness here.
How are you all liking the 21 Day Fix?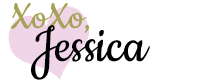 This post may contain affiliate links to help our readers find the best products.