Ingredients:
4 large zucchinis (cut lengthwise and middle scooped out)
1 small package whole mushrooms (chopped)
1 pound lean ground turkey
1 cup organic no sugar added tomato sauce
1/2 cup sliced tomatoes for garnish (optional)
1/4 cup of parmesan cheese
1/2 cup of shredded mozzarella cheese divided per zucchini
Fresh basil chopped
Garlic powder
Onion powder
Italian seasoning
Salt and pepper
Directions:
Lay zucchini in a baking dish (make sure they are cut lengthwise with middle scooped out).
Drizzle some of the tomato sauce on the inside of the zucchini to coat.
Divide and sprinkle half of the parmesan cheese on all pieces of zucchini.
Add some chopped fresh basil to each zucchini and set zucchini aside.
Cook ground turkey.
Add seasoning, mushrooms, and most of the tomato sauce leaving just a little bit for drizzling on the zucchini before putting in the oven.
When that is finished cooking, evenly distribute the mixture by filling each zucchini.
Sprinkle with remaining parmesan cheese, top with shredded mozzarella divided evenly between zucchini pieces.
Drizzle some more tomato sauce and chopped basil OR add actual tomato slices.
Bake on 350 for 40 min.
Enjoy!
21 Day Fix:
Serving size = 2 boats
1 red, 2 green, 1 blue, 1/2 purple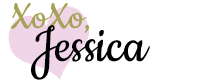 This post may contain affiliate links to help our readers find the best products.