This is a sponsored post written by me on behalf of Tom's of Maine. All opinions are 100% mine.
You all know I'm in to health and fitness, but one thing I don't talk about often is how it's so important to take care of every aspect of your body. Exercise and diet are very important, but so are the products you put on your body daily. So today I want to talk to you about the new Toms of Maine soap line that is all natural and not filled with junk!

Naturally Inspired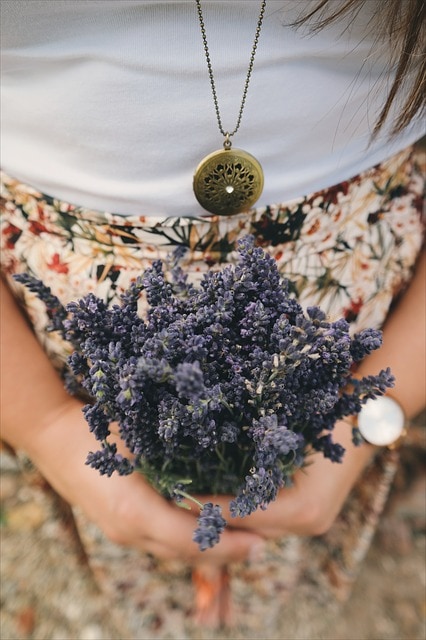 It's no secret, I've been tired. Actually, I'm beyond tired… I'm exhausted. Raising 2 under 2, working full time and getting back in shape isn't easy!
Because I've been feeling the extreme need to relax, I started looking in to lavender. Lavender is known for it's amazing relaxing effects on the body. So I started putting a drop of pure lavender essential oil in my bath and immediately knew I needed all of the lavender things!
Seeing the difference one pure and natural product could make inspired me to live more naturally.
So me being me, I decided I was going to try making my own all natural soap, shampoo and deodorant with lavender and coconut oil because they're both great for you.
Ya'll… I have 2 under 2 at home… so, yeah, it didn't happen! I'm not going to lie, it left a feeling of disappointment in me because I really wanted to go all natural but just didn't have the time.
Luckily I came across quite a few natural products by Tom's of Maine. From toothpaste to deodorant to soaps, the list just goes on. It's great because you get to use natural products without having to figure out how to make them at home.
Right now I'm obsessing over the natural Toms of Maine soap that I found in the personal care aisle at Target.
You can check out the full line of Tom's of Maine at Target
Oh, and make sure you don't forget to use the Cartwheel Offer for a great deal!!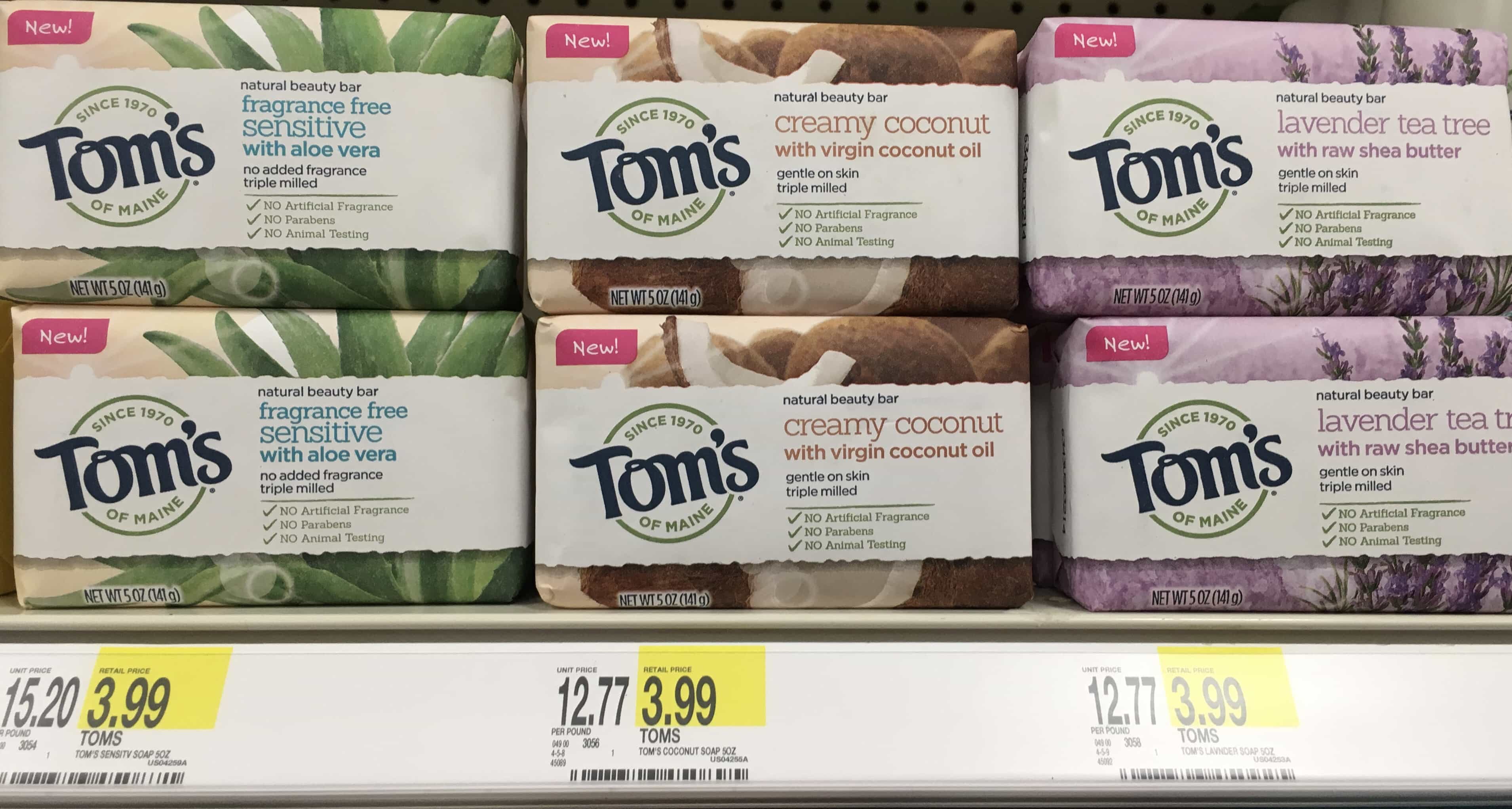 Best Natural Bar Soap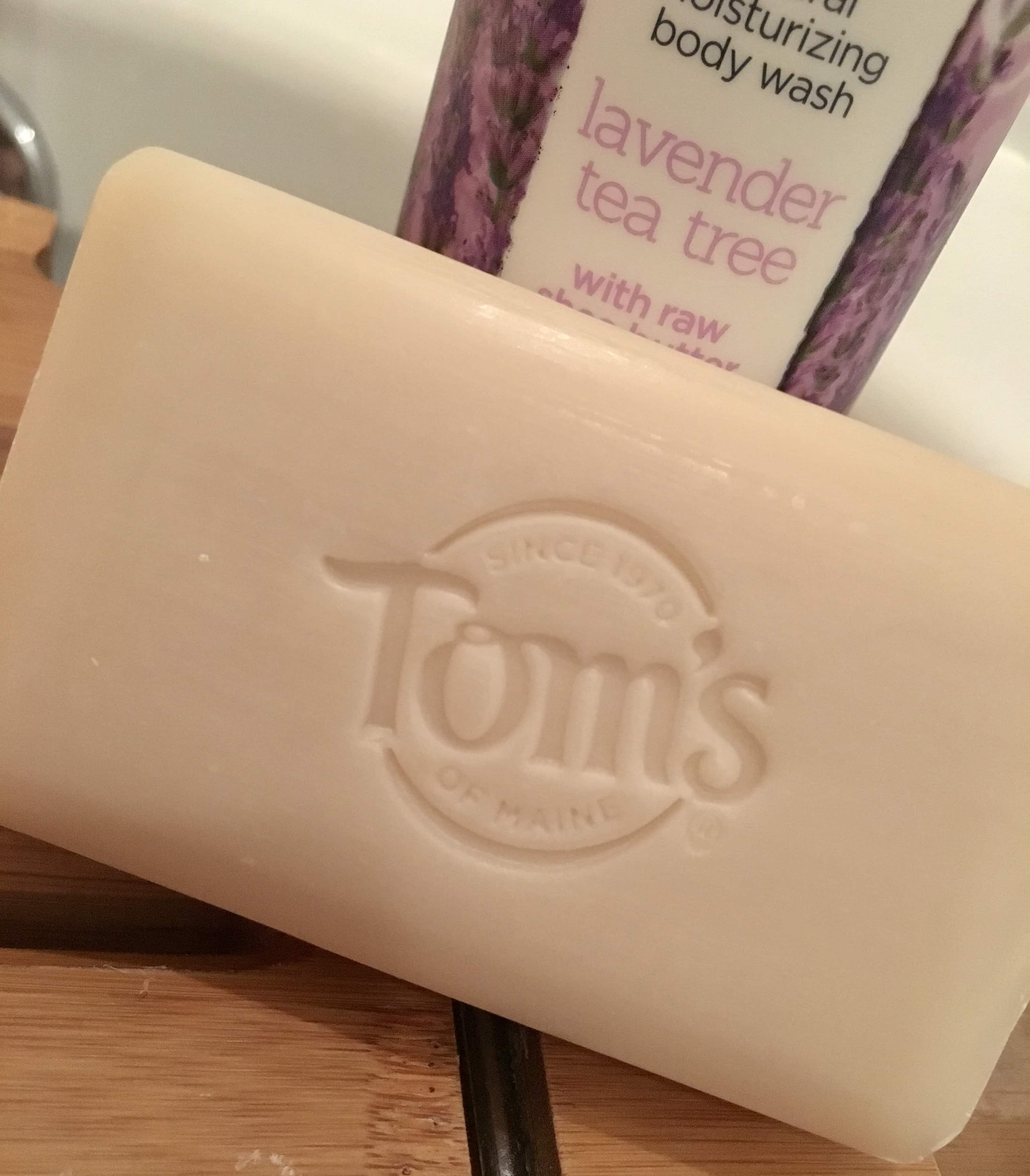 The all natural Toms of Maine soap is hands down the best. Whether you prefer lavender to relax, coconut to moisturize or fragrance free for sensitivity– there's an all natural soap for you in this line.
Tom's of Maine is offering the Natural bar soaps you love with these new & improved fragrances and special ingredients that are all easy to read. The other huge plus is that there's 25% more soap per bar!
I love, love, love the coconut scent in the creamy coconut bar for mornings. It smells like you're on a beach in Puerto Rico. And being that the soap is all natural and features Rainforest Alliance Certified palm oil, it really smells like the real deal.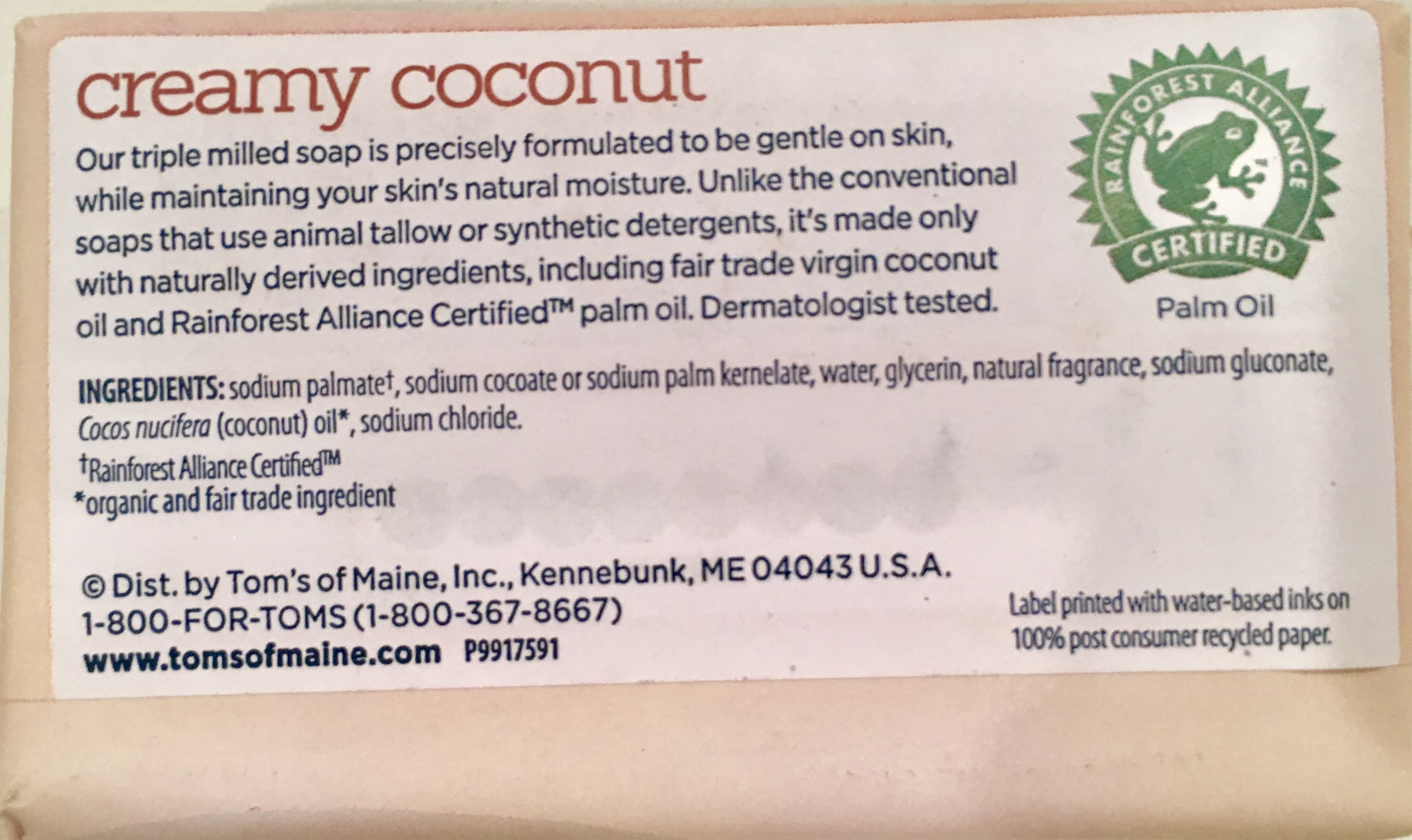 The lavender fragrance is my go-to for night time showers because, as I mentioned, it's great for relaxation and us mamas need that.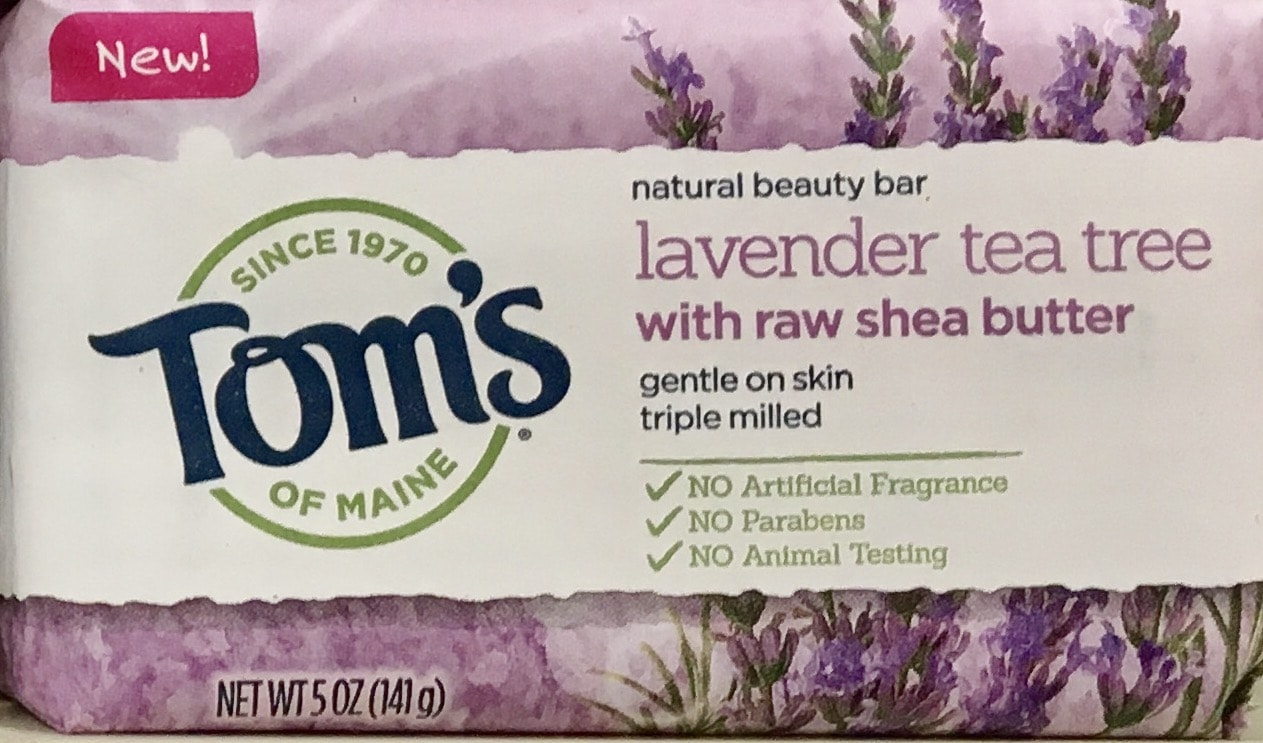 They also offer a fragrance free option (exclusive to Target), which is perfect for days you know you're going to be working out… because no one likes the smell of sweet sweat- amiright?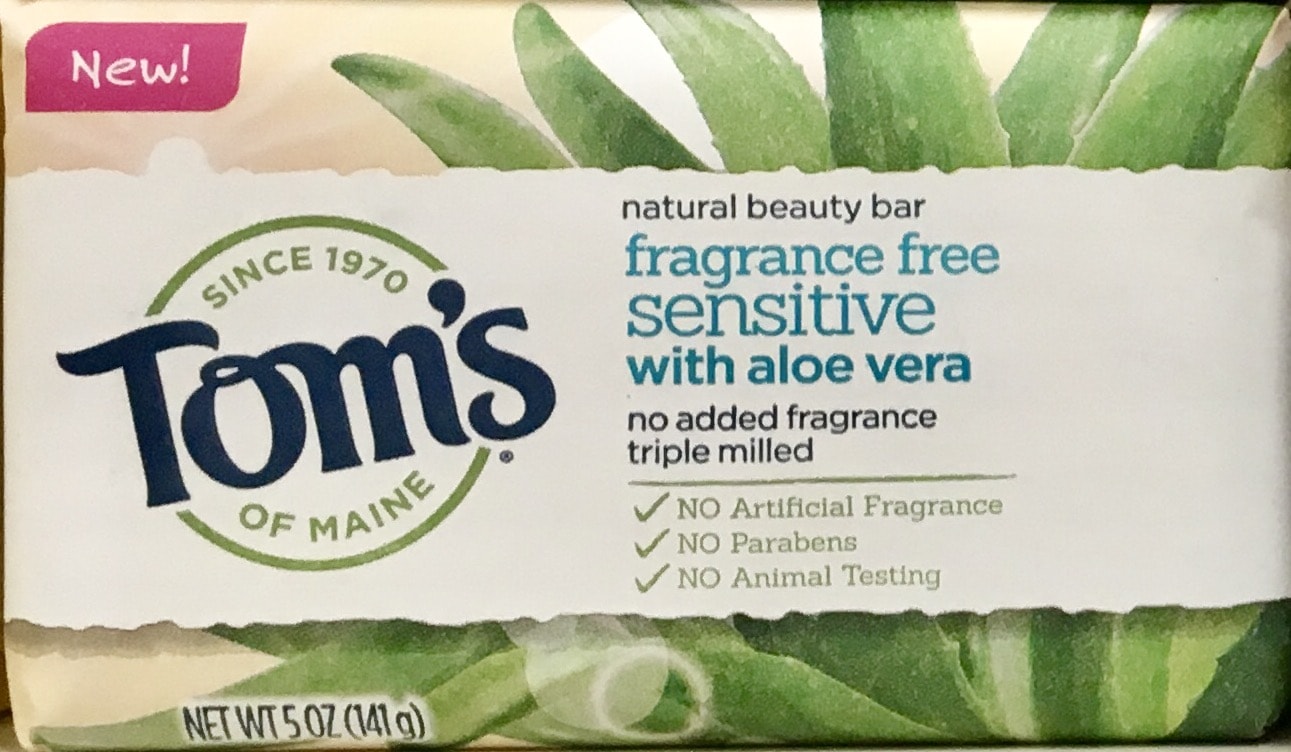 Oh, and you know how most bar soaps dry out your skin? Well, these new bar soaps are triple milled and precisely formulated to be gentle on skin, while maintaining your skin's natural moisture. This worked wonders for my dry skin, especially in the winter!
Best Natural Shower Gel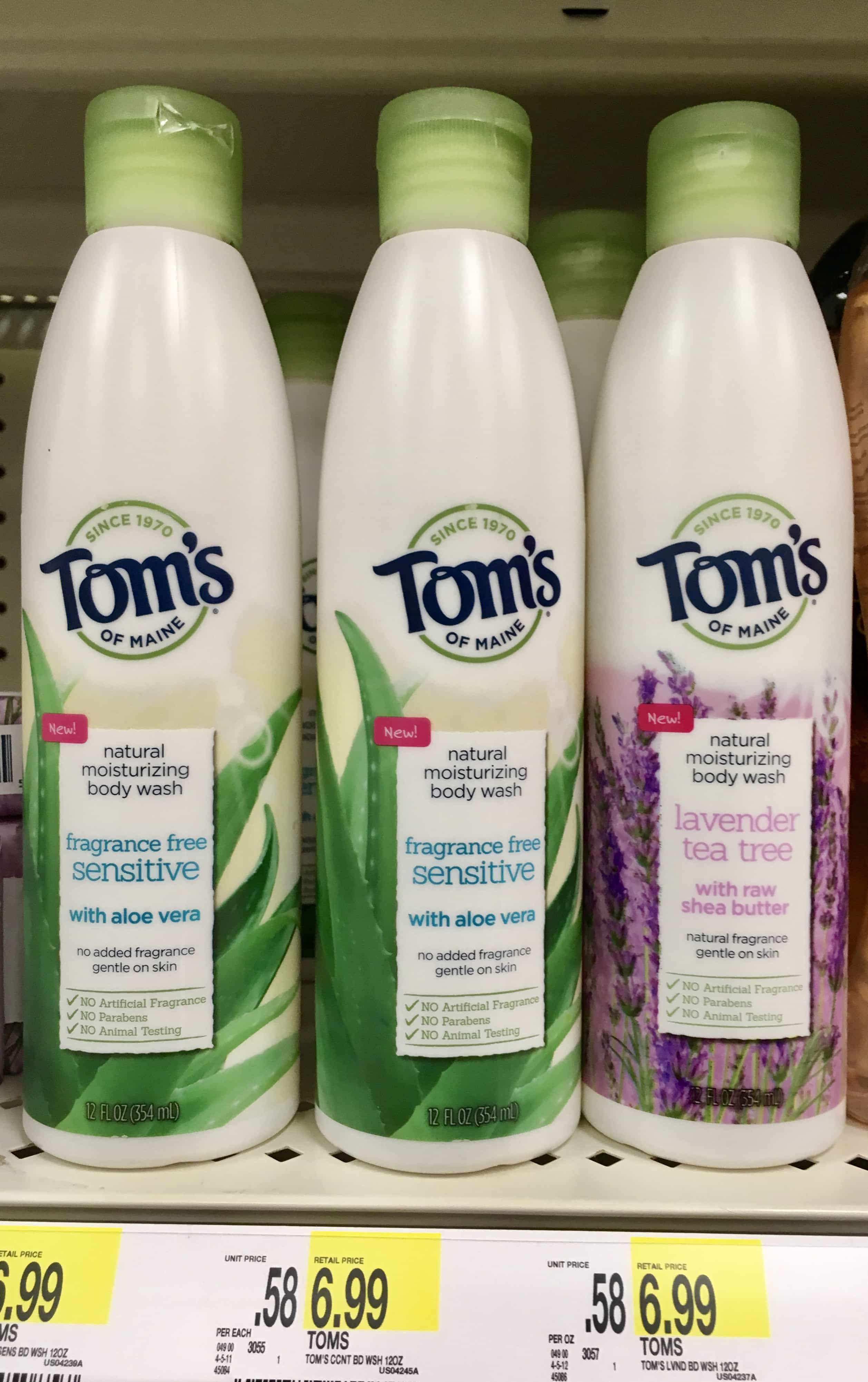 The Tom's of Maine shower gels are dermatologist-tested, mild and easy-rinsing formulas. They use a sulfate-free formula made to be gentle on skin, without artificial fragrances or preservatives.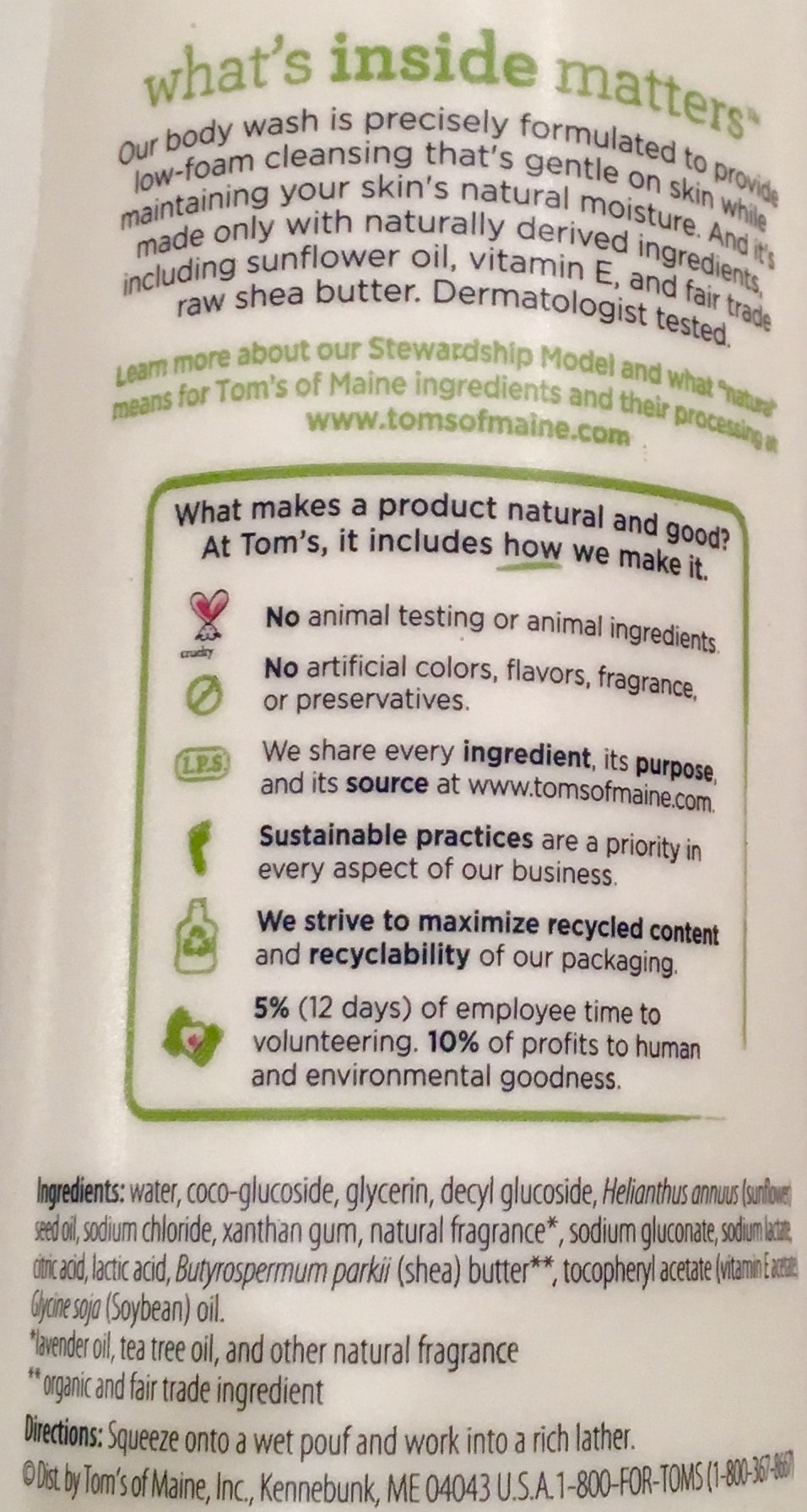 I have super sensitive skin and they work great for me and the fragrance free one even helped clear my exercise induced rash. The shower gels are also made with some of nature's most trusted botanicals including:
Creamy Coconut, with virgin coconut oil*
Lavender Tea Tree, with raw shea butter*
Fragrance Free Sensitive, with aloe vera
*Fair trade certified and organic ingredient So if shower gel is your thing, the natural Tom's of Maine shower gels are wonderful.
Benefits from Using Toms of Maine Soap
Aside from being amazing for your skin, their our other benefits to using Toms of Maine soap:
Never tested on animals and contains no animal ingredients
Sustainable packaging- 100% recyclable packaging
10% of Tom's of Maine profits go back to supporting people and the planet
Single-layer 100% post-consumer waste paper wrapper means less water and energy use and smaller carbon footprint
Why Use Natural Soap
It's pretty simple, really. When you use a natural soap, you know what you're putting on your body. Tom's of Maine uses a mild formula with ingredients derived entirely from plant sources, nothing weird, crazy or harmful. Their soaps are also sulfate-free with no artificial fragrances or preservatives, so they are gentle on the skin.  So if you've been looking to go natural, head over to Target and check out the Tom's of Maine soap line!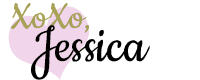 This post may contain affiliate links to help our readers find the best products.