Did you struggle between wanting to try the new unicorn frappuccino but not wanting to consume all of that sugar and those empty calories? I know I did!
Call me basic, go ahead, but I really wanted a pretty drink after seeing how cute they were. But I've come too far to fall in to a sugar trap that may lead to other ones. Plus, everyone is saying it's disgusting so it definitely didn't seem worth it.
With that in mind, I decided to come up with my own pretty and healthier unicorn milkshake.
Less calories, less sugar, more nutrition– winning!
Now, keep in mind that it does have sugar and not everything in it is healthy (hello sprinkles and marshmallows)- but, moderation my friend.
If you want a unicorn drink you kind of need the not-so-great stuff for the purpose of appearance. That doesn't mean you have to eat it all, though.
For example, the sprinkles on the rim were purely decoration and I didn't eat them. I didn't eat the marshmallows either because I simply don't like them.
Regardless of how you go about it, it's still a healthier option than the frapp! Just remember, it is still meant for fun and definitely has stuff you wouldn't consume on a daily basis.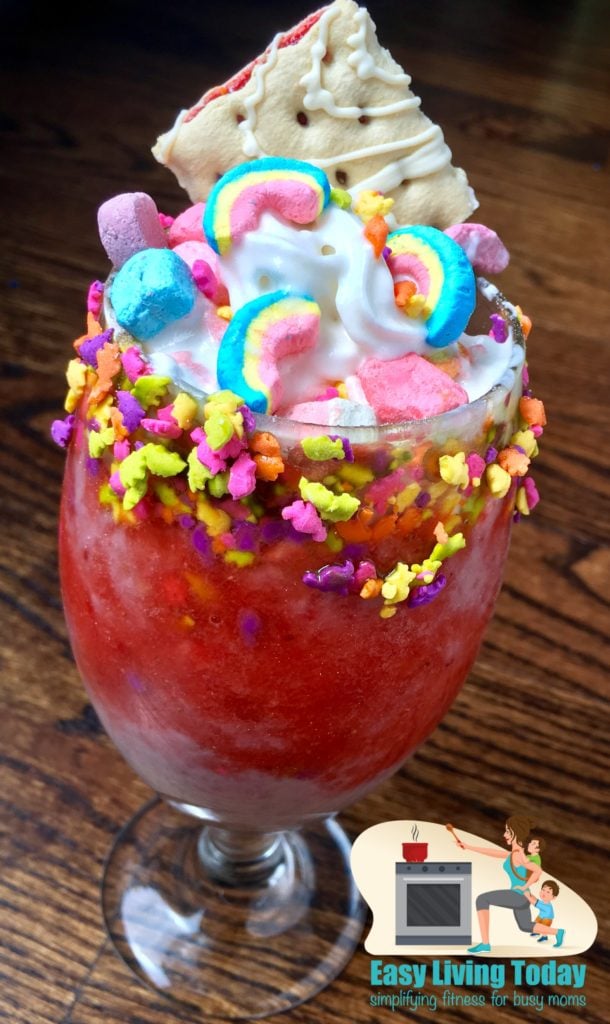 Healthier Unicorn Milkshake Recipe
Healthier Unicorn Milkshake Ingredients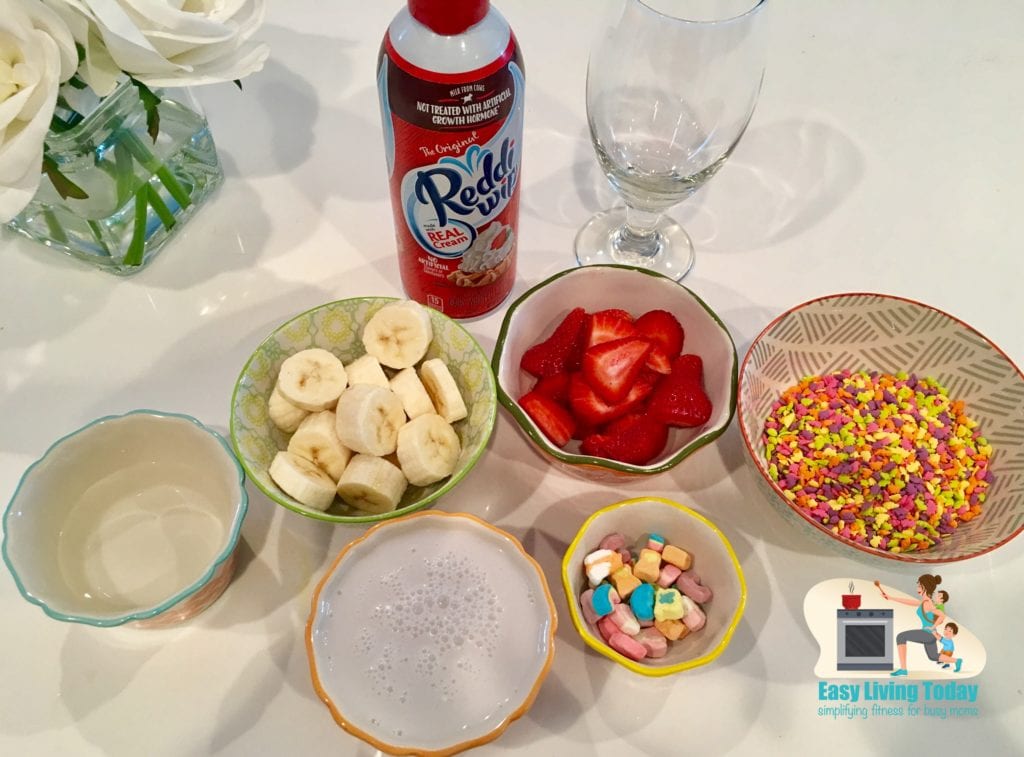 Shake
1C strawberries
1/2 banana
1C almond milk
1 tsp stevia
1C ice
Unicorn Topping
Healthier Unicorn Milkshake Directions
Throw strawberries, banana, almond milk, stevia and ice in to your blender or Nutri Ninja and blend until smooth/desired consistency.
Place the rim of the cup in to water and then in to sprinkles so the sprinkles stick to rim.
Pour shake in to the cup.
Top with Reddi Whip.
Add Special K Pastry Crisp behind the Reddi Whip
Top Reddi Whip with Lucky Charms Marshmallows
Enjoy!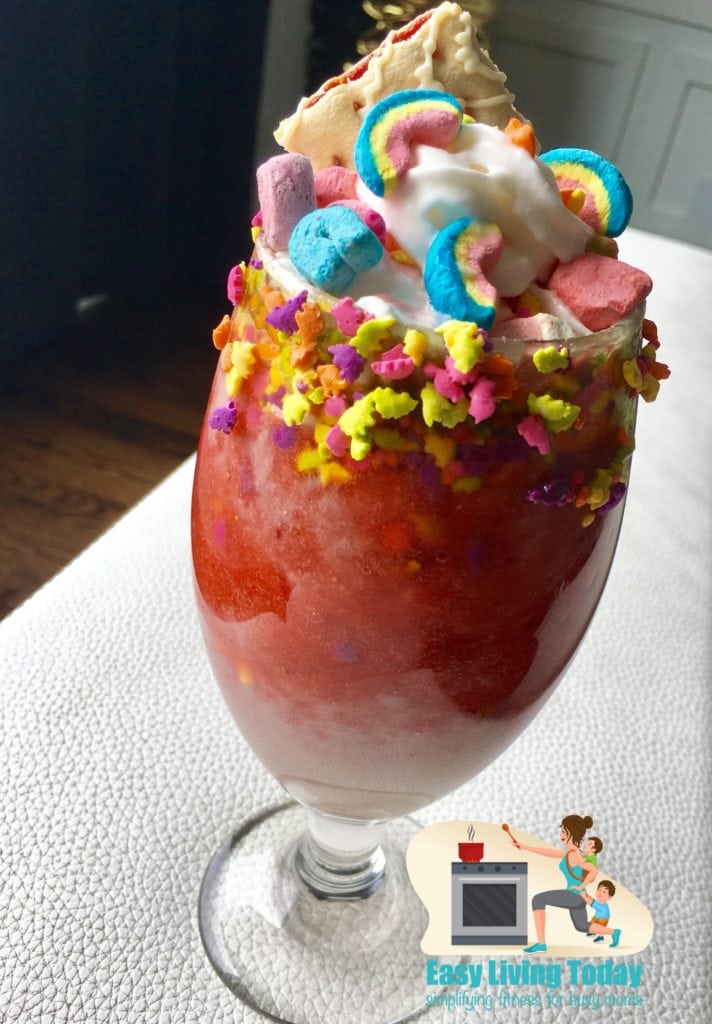 Estimated Calories & Carbs
This is just an estimate based on the nutrition labels of what I used. It will vary by what you use and actually consume.
Calories: 247
Carbs: 31g
Breakdown of Nutrition
Marshmallows: 29 calories, 2g
Sprinkles: 30 calories, 4g
Cool Whip (2 servings worth): 30, 2g
Strawberries: 50 calories, 11g
Banana: 52 calories, 13 carbs
1/4 Pastry bar: 25 calories,

 

5g
1c almond milk: 30 calories, <1g
1 tsp stevia: 1 calorie, 1g
Of course, if you don't eat the sprinkles that's down to 217 calories and 27g of carbs. If you don't eat the marshmallows, that further brings it down to 188 calories and 25g of carbs.
Now compare that to the Grande Unicorn Frappuccino that is 410 calories with 62g of carbs and all kinds of syrups- yikes!
So, if you want a healthier unicorn milkshake (and let's be honest, that's what that frapp really is) without so many empty calories, give this a try!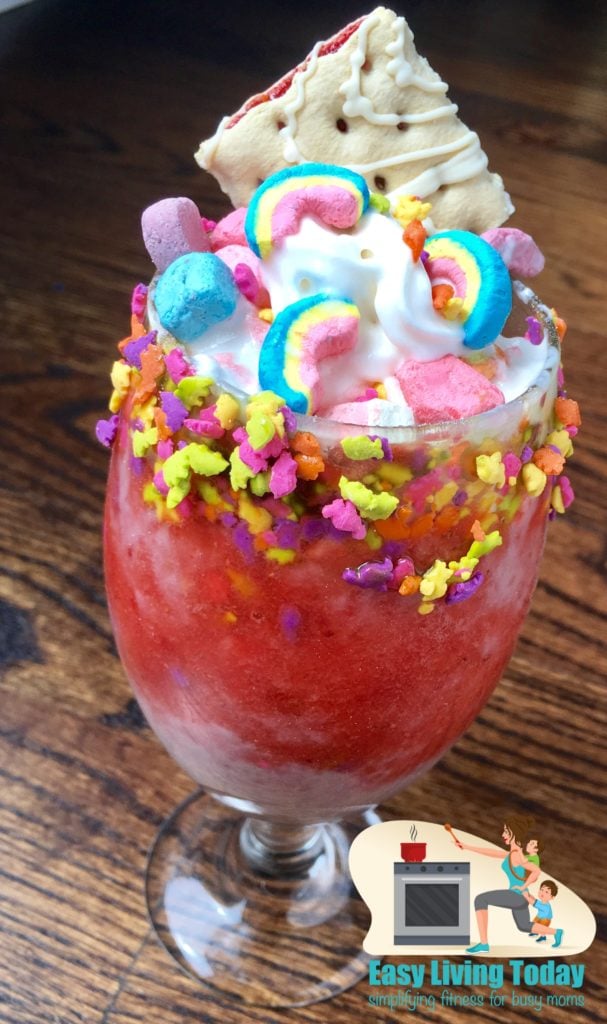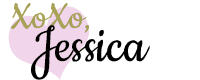 This post may contain affiliate links to help our readers find the best products.