I mean… who doesn't love a good taco?! Since we can't eat tortillas at every meal, unfortunately, a taco salad is the next best thing. And it's damn good, too!
I'm pretty sure I can have a taco salad for lunch every day and never get bored. Especially with it being one of the easiest things to make.
I like to top mine with freshly squeezed lime and a little bit of salt instead of dressing. However, if you do prefer dressing, I recommend OPA greek yogurt dressing (or making your own).
Ingredients:
1 lbs lean ground beef
1 medium sized onion, diced
2 Tbsp taco seasoning (more to taste)
Diced tomato
1 Can of corn
14 oz can Black Beans
Chopped romaine lettuce (As many greens as your meal calls for)
1/4 cup shredded cheddar cheese (optional)
Directions
Sauté a package of lean ground beef with diced onion and taco seasonings.
Set aside corn, diced tomato, and romaine lettuce
Warm up black beans, set aside.
If you're on the 21 day fix, on a plate, portion out 1 red of ground beef, 1 yellow of beans and corn, and as many greens of veggies as your meal calls for (lettuce, tomato). If you are not, measure out to taste.
You can also top with cheese if the meal calls for a blue container or if you're not on the 21 day fix.
Top with either freshly squeezed lime and salt or OPA dressing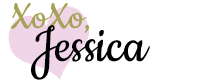 This post may contain affiliate links to help our readers find the best products.