This is a sponsored conversation written by me on behalf of Gain at Walmart. The opinions and text are all mine.
The pressure of summer activities can be overwhelming when you're already a busy mom, swamped with chores. But, really, the only thing you need to worry about is having fun with your kids. Making memories and enjoying the weather while you can.
You don't have to do anything crazy or expensive, your kids can have a blast in your own backyard or at the park! The goal is just to get outside more, no matter where outside is.
Now, because this bucket list is going to have you outside so often… your kids are bound to get stinky… and, yes, you too! That's just a part of the fun 😉
Taking Care of the Summer Stink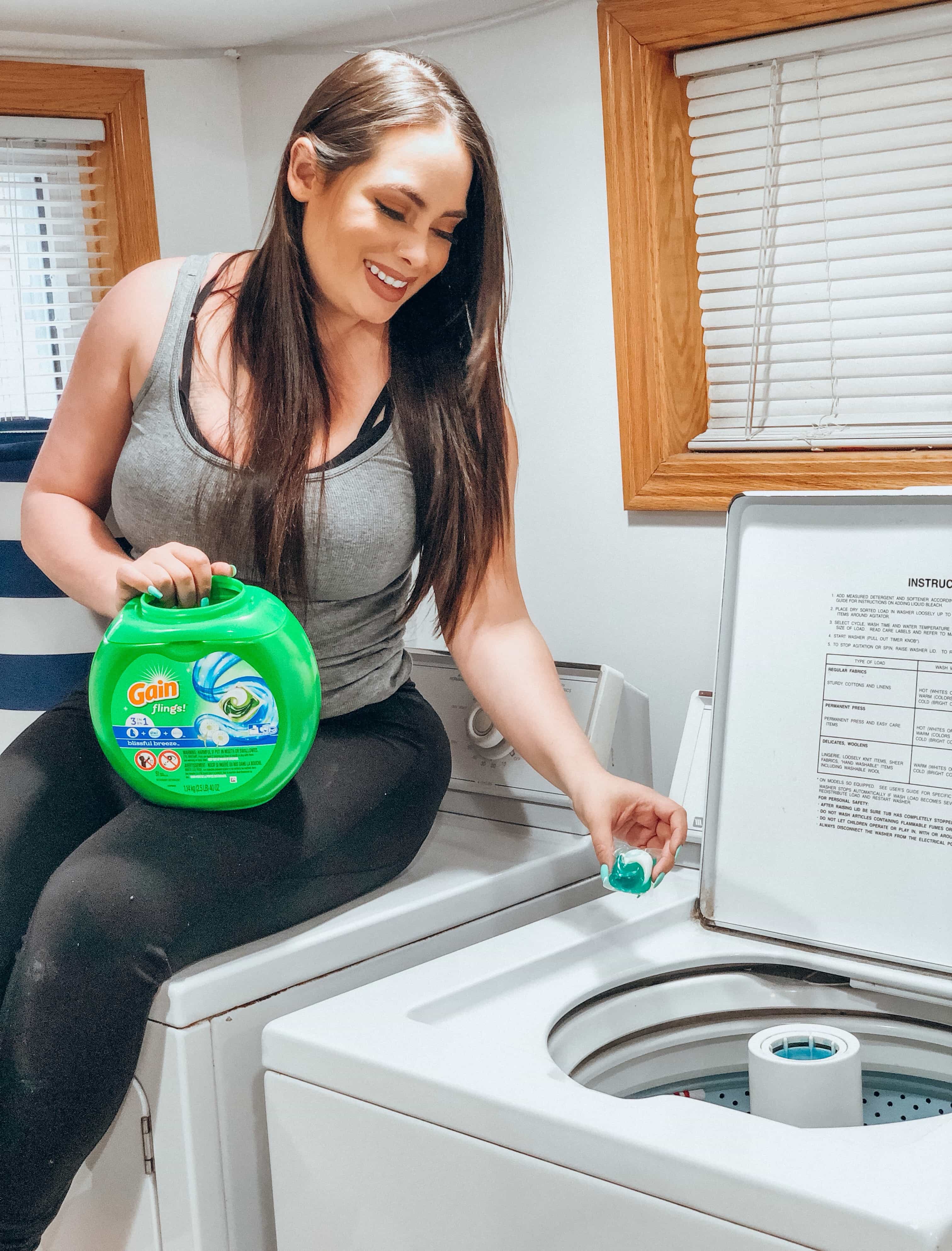 If dealing with stink isn't at the top of your wish list, there is an easy solution.
Gain Flings are super quick and convenient for busy moms since you never have to measure out detergent or any of that (come on, every second is valuable when you're a mom!) It makes laundry less of a chore, to be honest. All you have to do is toss a pac or two in the washer, then throw your laundry in and BOOM, done.
It doesn't matter if it's my son's socks after a long day of running at the park or my own clothes after going for a run in the heat, Gain Flings always keeps our clothes smelling fresh and looking new because they have a 3-in-1 benefit of concentrated Gain detergent, Oxi boost, and Febreze odor remover all in one.
Right now, I'm really loving the new Blissful Breeze scent I found for a great price at Walmart. As a matter of fact, every time I'm doing laundry people comment on how good my house smells because of the Gain Flings!
The Ultimate Summer Bucket List for Busy Moms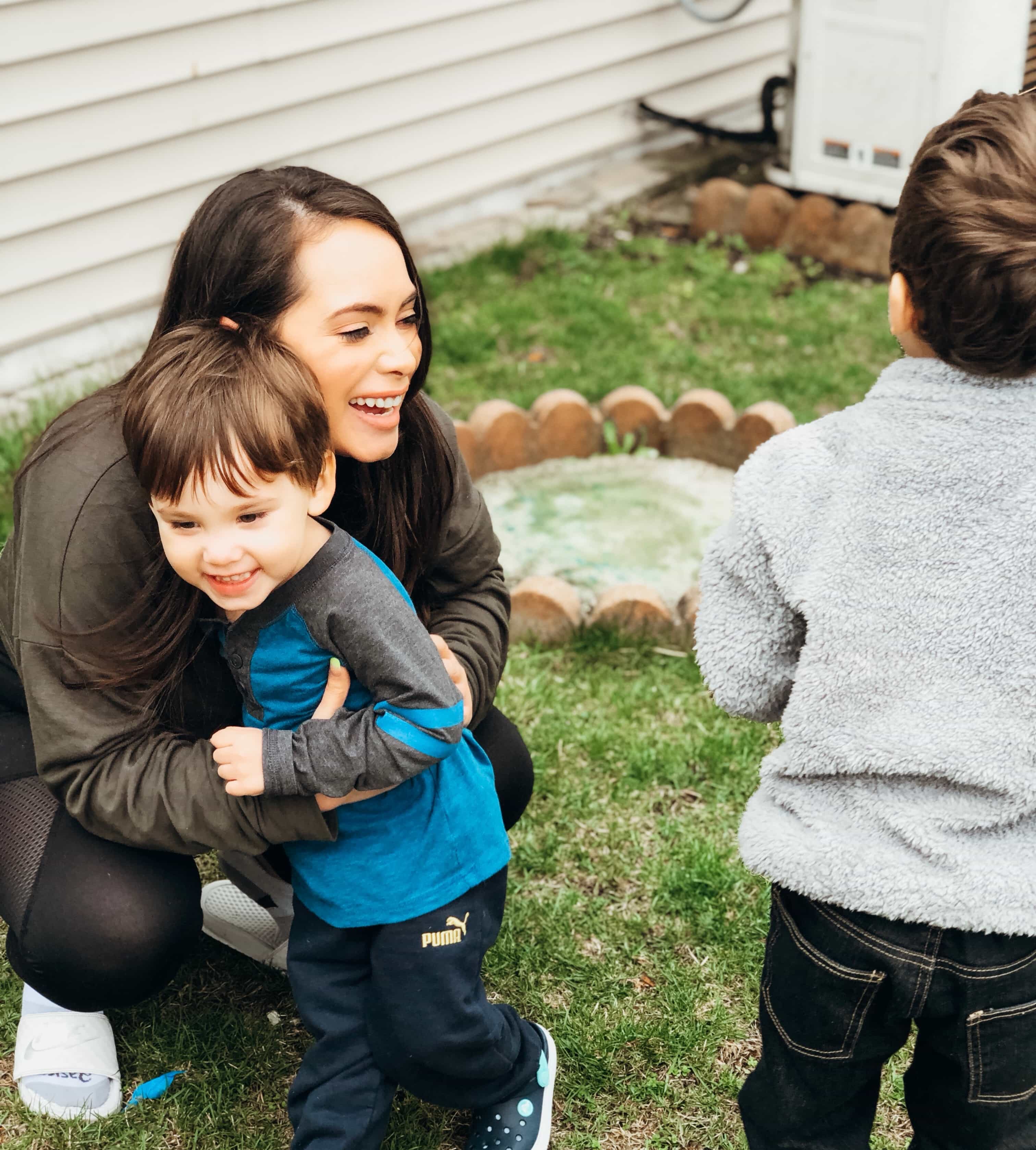 This one is for you: start taking your fitness goals more seriously! It will make you feel better all around and help you find the energy to do all of the things below 🙂
Block out time to put your phone away and focus on your kids. Everyone knows that from 5pm-8pm my phone is not on me and I am just focused on my kids. This allows us to bond and actually enjoy what we're doing. I highly recommend finding a minimum of two hours a day where you can disconnect and focus on just being present.
Have an ice block treasure hunt. Just fill up a large container with small toys and water, then freeze it. Sit in the yard and let the kids try to melt it with a water bottle filled with warm water, paint brushes, salt, whatever.
Go to a water park and spend the entire day there.
Get a sand or water table to play with in the yard.
Build a sand castle, even if it's with sand from a hardware store!
Have a spa day for yourself and take the time to relax and recover.
Go to your state fair and eat all the things.
Put a few water bottles on a table and let them try to knock them over with the water sprayer on the water hose.
Muddy trucks and car wash: Find a muddy space and let the kids play with their cars in it. Then let them wash the cars in a container filled with soapy water.
Watch a movie at a drive in theater. They usually have parks/play areas where the kids can play if they get bored.
Bowl in the backyard with recycled plastic bottles and a tennis ball.
Get some small shovels and make mud pies with the kids.
All of these are pretty easy to do and can be done after work or on the weekends!
Yes, it's messy- but I already showed you a super easy way to keep your clothes looking fresh and clean with Gain Flings from Walmart! So get messy and make memories!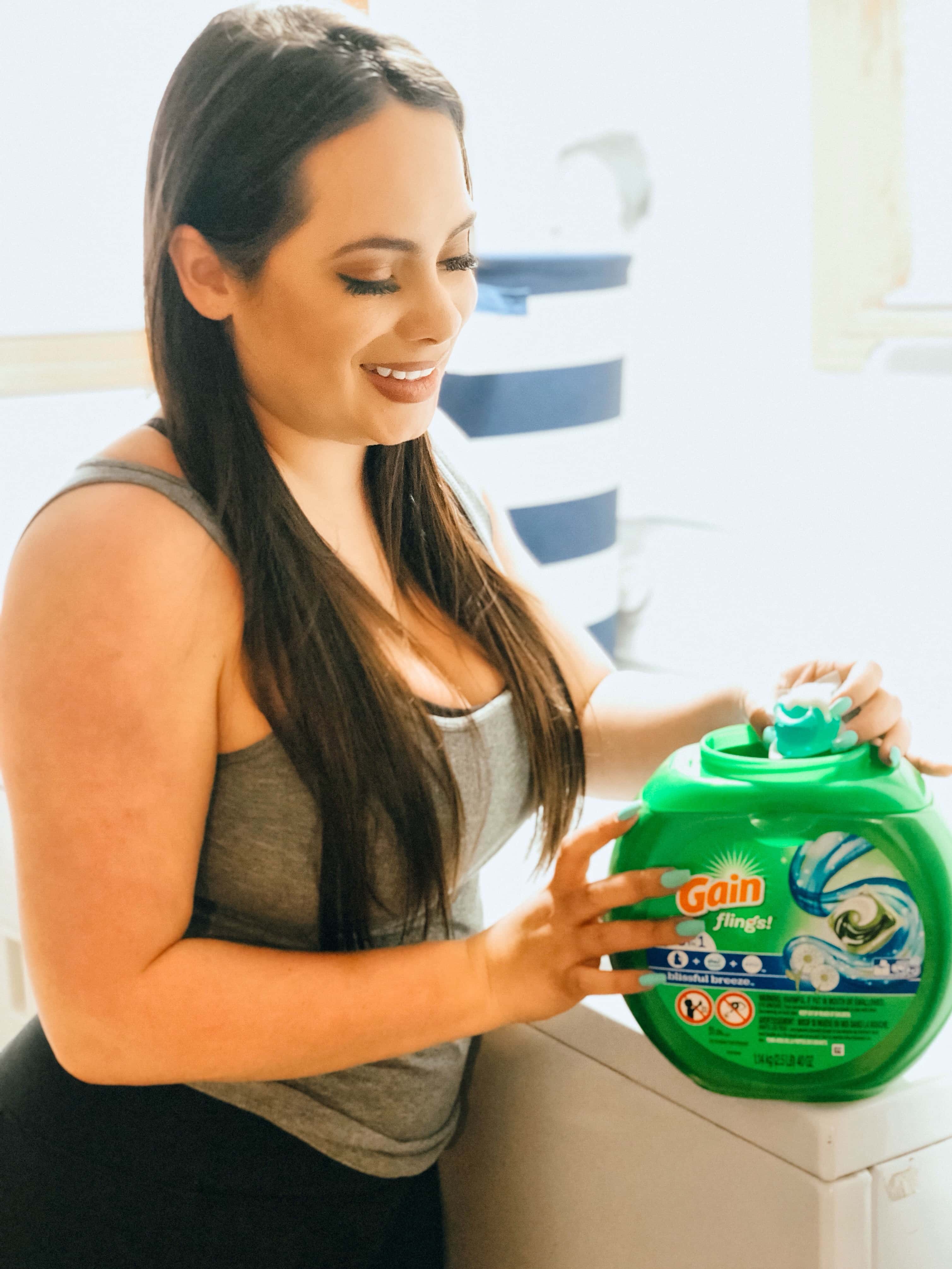 Xoxo,

Jessica

This post may contain affiliate links to help our readers find the best products.