It's no secret that mom life can be super busy and stressful, that's why it's important to intentionally practice self care and relax.
I have come across something amazing that helps me do just that and it would be selfish not to share with other mommas!
5 Natural & Simple Ways to Reduce Stress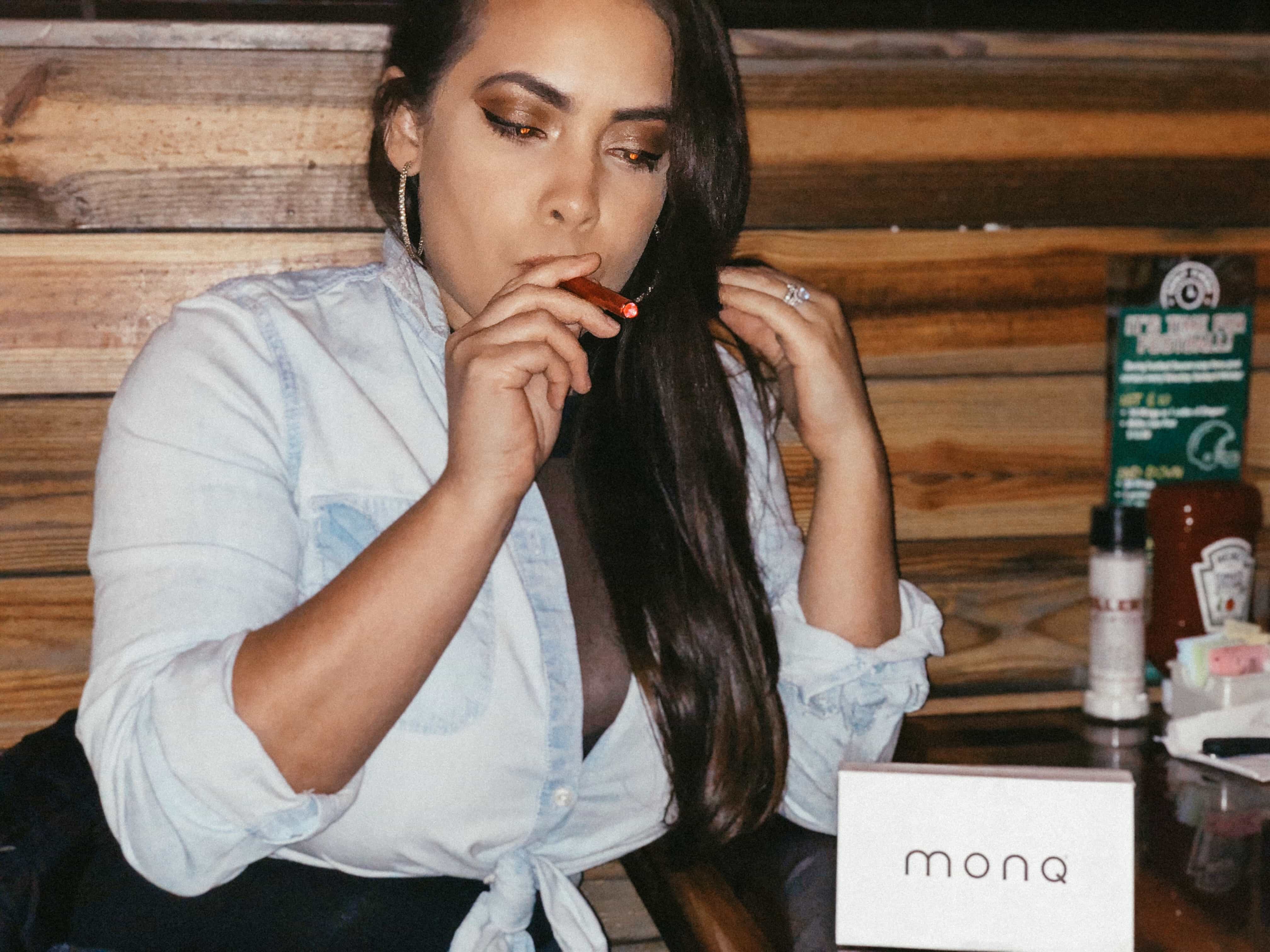 MONQ Portable Essential Oil Diffusers: We all know that essential oils have all kinds of benefits. It can be difficult to figure out how to use them and how to blend them, though. I tried and ended up giving up. But, I recently came across these portable essential oil diffusers that allow you to just choose how you want to feel (some examples are zen, active, healthy and sexy) and then you inhale the pre-made mixture through your mouth and exhale through your nose. It's the most convenient way to experience aromatherapy. The best part is that they are all natural, organic and tobacco and nicotine free. I use them daily and they make me relax and unwind after a long day.
Exercise: It has been proven many times that exercise helps reduce stress because it produces endorphins. You should add some sort of physical activity to your daily life, and when you don't feel like moving you can use the Active personal diffuser by MONQ. The Active diffuser is a mix of Bitter Orange, Black Pepper and Sage. Bitter Orange is used to provide extra energy, Black Pepper was used by ancient Greeks to aid their athletes in performance and Sage is used to assist with fatigue and irritability. Doesn't that sound like the perfect mixture before a workout?!
Meditation: Spending just a few minutes in meditation can help restore your calm and inner peace. Meditation can produce a deep state of relaxation and a tranquil mind. This is something you can do for a few minutes every day, whether you're at home in a quiet space or riding the bus to work. I like to use the Zen personal diffuser by MONQ when meditating. The Zen personal diffuser has Frankincence, Sweet Orange and Ylang Ylang. Frankincence is used to awaken the spirit and balance the mind. Frankincence also allows for deeper breaths during meditation. Sweet Orange is known for clarifying the mind and Ylang Ylang is known to fight stress and create a soothing effect.
Sleep early: Lack of sleep is a huge cause of stress. Getting enough sleep will instantly make you feel a bit less stressed and ready to take on the day. Sometimes it's hard to sleep when your mind keeps wandering, though. To help with sleep, try the Sleepy personal diffuser by MONQ. This diffuser has a mixture of Chamomile, Kava and Lavender. Chamomile is used as a calming agent and many people like to drink Chamomile tea before bed. Kava leaves are known to reduce restlessness and induce a state of sedation. Lavender is a calming sedative that is known to improve the quality of sleep.
Get out of the house! Before we have kids we take going out for granted. But, after having kids, girls night is terribly missed. Set some time aside at least once a month to have a night out with your friends while the kids are with dad or grandma. Because going out can feel intimidating once you have stopped doing it so often, I highly recommend the Sexy personal diffuser by MONQ. It has a mixture of Jasmine, Lime and Patchouli. Jasmine leads to an increase in behavioral arousal or alertness, which means it can promote sensual confidence. Lime helps keep the body alert and awake and Patchouli is widely associated with stress relief and relaxation, yet provides grounding sensuality. Definitely a must for date nights, too!

Let me know if you have any other natural and simple ways to reduce stress!

Xoxo,

Jessica

This post may contain affiliate links to help our readers find the best products.