Need a delicious recipe that is quick, simple and doesn't require any actual cooking or heating? Then this shrimp stuffed avocado recipe is perfect for you!
This recipe can be done in less than 10 minutes and all it requires is some cutting and squeezing. It also tastes amazing!
Avocado, shrimp, lime… come on… you know you can't go wrong here. It's also one of those recipes that you just can't mess up, because you literally don't have to cook a thing.
Useful Extras
Fruit & Veggie Savers
Do you ever find yourself trying to save your avocado halves or limes?
These fruit and veggie savers basically hug the leftover half of the fruit/veggie, keeping it fresh for a longer period of time.
When I use it with avocados, I can get an extra 3 days out of them. If I squeeze a little lemon on it and then put the hugger on it, I can get an extra 4 days!
You can use it with any fruit or veggie. I find myself using it the most with avocados, limes, onions, peppers and tomatoes.
Premium Quality Stainless Steel Lemon Squeezer

Lime/Lemon Squeezer
This is one of those things you don't know you're missing until you have it! And if you don't have one, you need one!
A lime squeezer makes your life so much easier when it comes to using any type of citrus. You get so much more juice out of your lime/lemon with such little effort.
In the end, it saves you both time and energy.
I recommend this one because it's metal so it wont start to peel like the cheaper ones, which can leave plastic in your food. This one also has silicone handles, which makes it more comfortable to use.
Shrimp Stuffed Avocado Recipe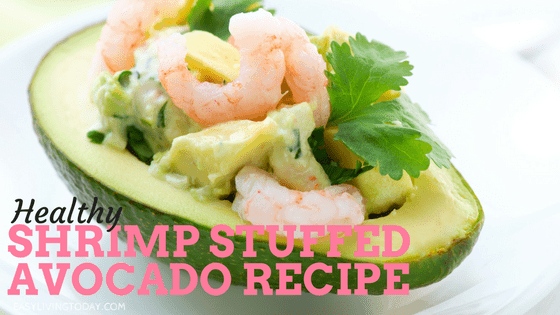 Ingredients
Juice from 1 or 2 limes (to taste)
1/4 tsp sea salt
1 lb jumbo cooked, peeled shrimp, chopped
1 medium tomato, diced OR yellow cherry tomatoes, quartered
1 medium hass avocado, diced
2 avocados for stuffing, halved
Directions
In a large bowl combine chopped shrimp, avocado, and tomato.
Squeeze fresh lime over the mixture, to taste. Try with one lime first then juice the second lime if you need it.
Add salt, mix again.
Stuff avocado halves
Enjoy!
21 Day Fix
1 red, 1 blue, 1 green
Before mixing shrimp salad, split ingredients in to the correct containers to measure them out- then stuff your avocados with those. The more avocado you eat, the more blues you will fill.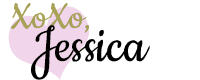 This post may contain affiliate links to help our readers find the best products.