Want to switch things up with a delicious, extremely easy and refreshing recipe loaded with beneficial nutrients? This easy shrimp avocado salad recipe is amazing!
It has a Mexican twist and is perfect for the seafood and/or avocado lover.
I literally have to stop myself from making it everyday, but my husband wouldn't even mind if I did! Neither would my toddler, actually.
It's super healthy, doesn't have a ton of calories and will fill you up. Did I mention it's super easy?
You can go from not knowing what to cook to having this ready to serve in just a matter of minutes.
It's also great for entertaining. You know, those nights you're the only one worried about clean eating and have to take a dish to a party? You can load up on this (although it will likely get eaten up by everyone else, so make sure you make enough)!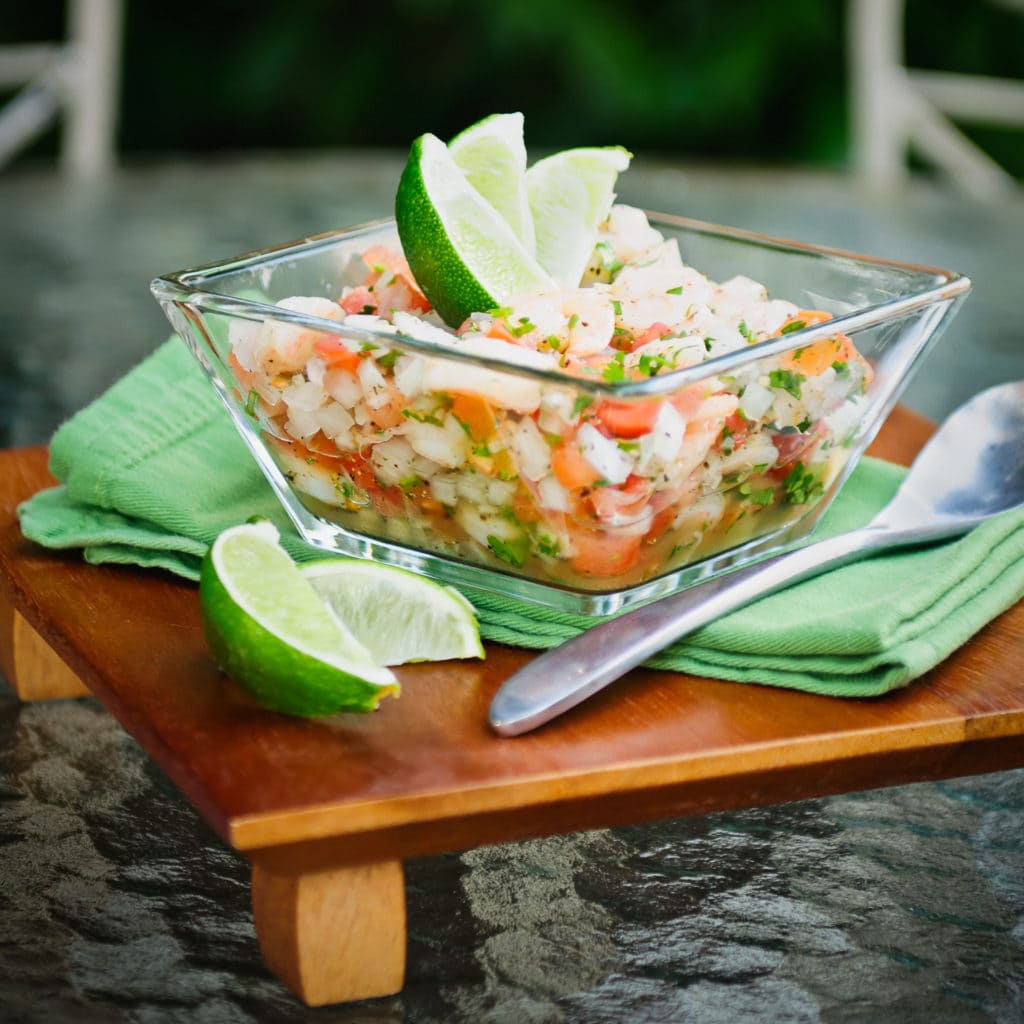 Shrimp Avocado Salad Recipe

Shrimp Avocado Salad Ingredients
Juice from 1 or 2 limes (to taste)
1/4 tsp sea salt
1 lbs jumbo cooked, peeled shrimp – chopped
1 medium tomato, diced OR yellow cherry tomatoes, quartered
1 medium hass avocado, diced
Optional: hot sauce to taste
Shrimp Avocado Salad Directions
In a large bowl combine chopped shrimp, diced avocado and diced or quartered tomato.
Squeeze fresh lime over the mixture, to taste. Try with one lime first then juice the second lime if you need it. (I use a stainless steel lime squeezer to get the easiest squeeze and the most juice out of my limes)
Add salt, mix again.
If you like things with a spicy kick, you can add hot sauce to taste and mix one more time.
Enjoy fresh!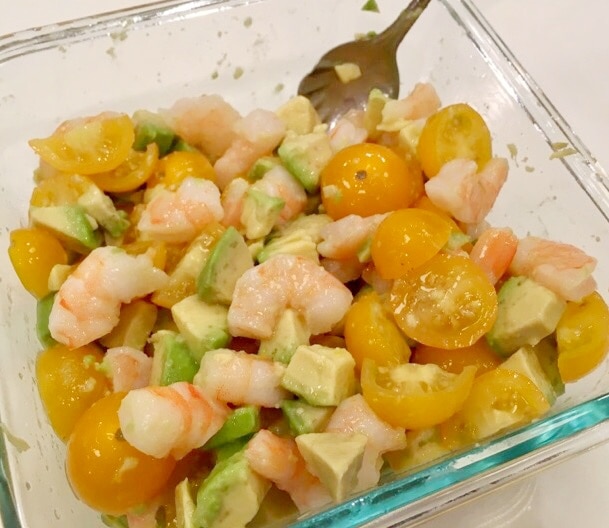 21 Day fix Equivalents
Just fill the red with shrimp, the green with tomatoes, and the blue with avocado. Then throw it all in a bowl together and that will give you one serving of 1 red, 1 blue, 1 green.
Clean Eating Meal Plan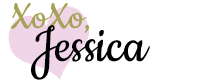 This post may contain affiliate links to help our readers find the best products.