The easiest time to get kicked out of ketosis is when you don't have time to cook and need to pick up lunch or dinner for the entire family. Especially if you observe Lent and you specifically need a meal with fish. You can't just skip a meal, so what can you do to remain in ketosis?
Luckily, it's pretty simple. You can easily find a low carb, protein packed keto safe meal for yourself while also getting the rest of the family something they love- even during Lent, when most restaurants are serving battered and fried fish!
I'm going to go over a favorite of mine when I'm running around and the last thing I want to do is go home to cook.
How to Remain in Ketosis While Eating Out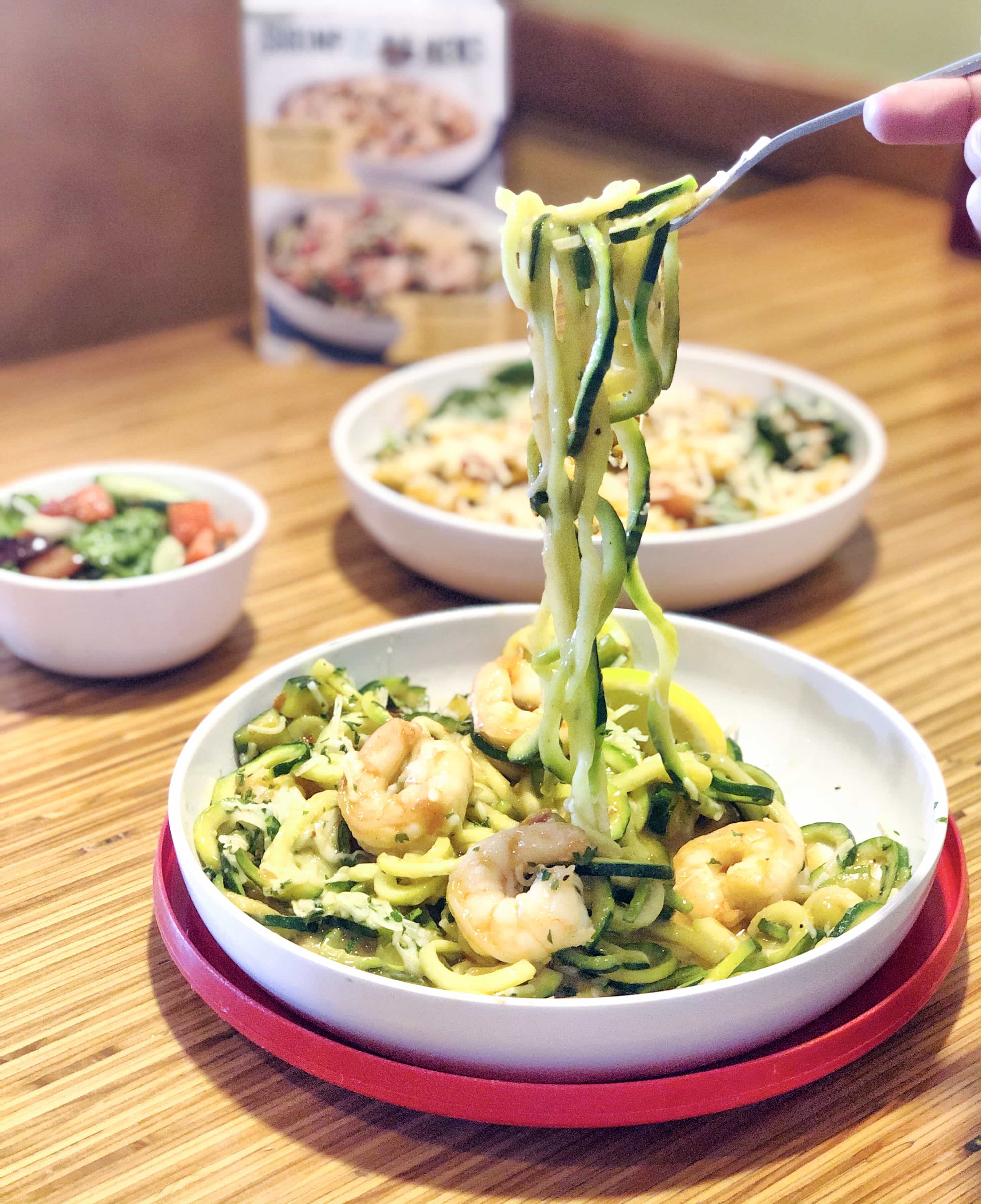 If you have a Noodles & Co nearby, they offer zoodles, which are noodles made out of zucchini! They actually just came out with a meal called Zucchini Shrimp Scampi, which is basically zucchini noodles with shrimp in light scampi sauce with roasted zucchini, Roma tomato and topped with parmesan, parsley and lemon.
Mouth watering, isn't it? Well… get this, because they are zoodles and not actual noodles, a small Zucchini Shrimp Scampi from Noodles & Co is only going to run you 11g net carbs! It's also packed with 12g of fat and a whopping 20 grams of protein. It's a really good (and easy) way to sneak veggies in without feeling like you're eating veggies, while also satisfying any pasta cravings.
The best part? It's G-O-O-D! I mean really good. It's also extremely filling and nutritious, my husband even said so.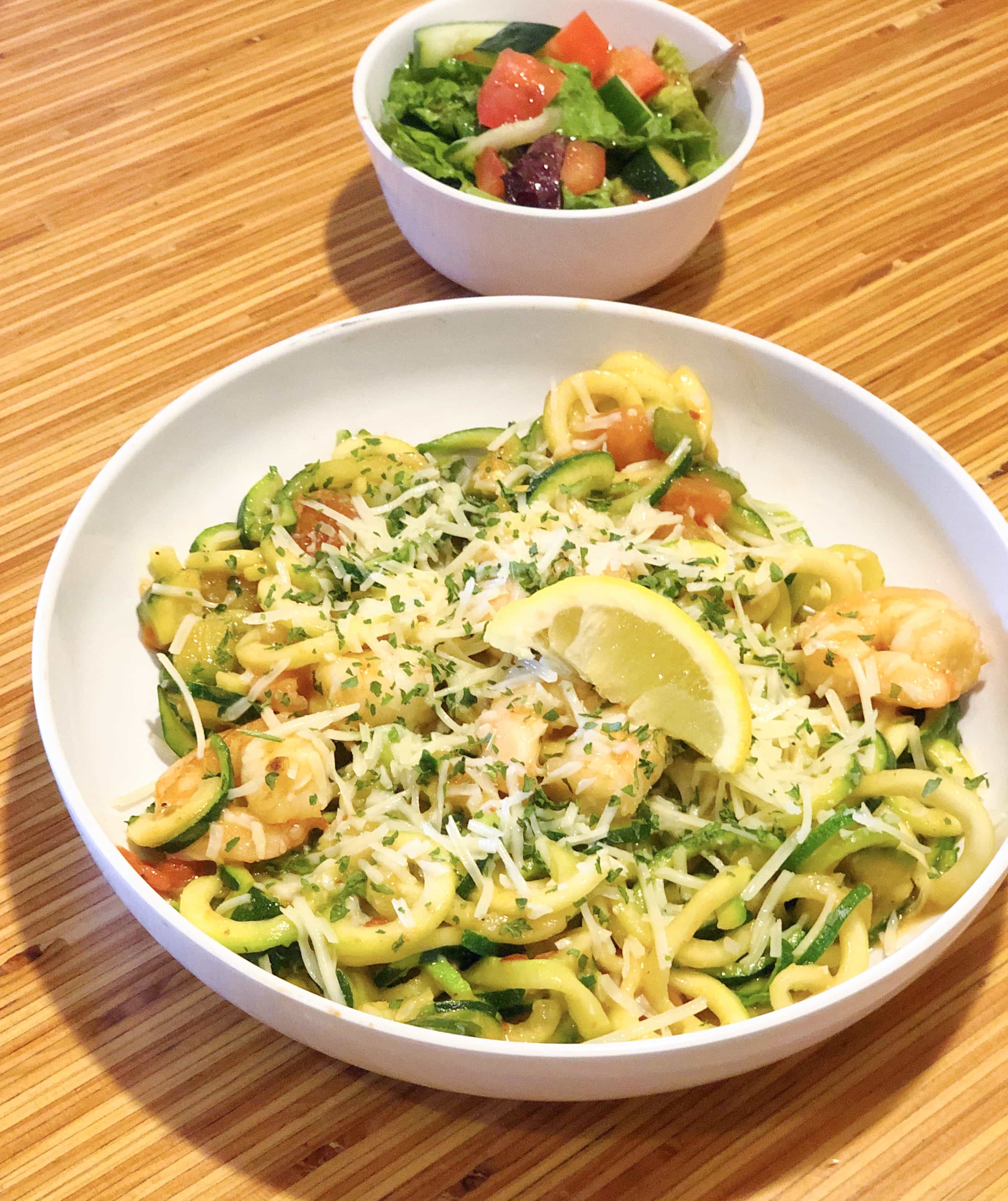 Even on a regular day, I find it to be a great way to sneak veggies in to my kids diet because they really have no idea they're eating veggies.
You can also get a tossed green side salad with it, which just adds 2g net carbs. It also adds 6g of fat and 1g of protein. So if you go to Noodles & Co and get the Zucchini Shrimp Scampi (yum!) with the Tossed Green side salad, you're meal is going to be just 13g net carbs with 21g of protein and 18g of fat!
Is that the perfect keto dinner or is that the perfect keto dinner? Especially since you don't have to cook it. 😉
The beauty of this is that if your family is not on keto, there are also plenty of other options for them. If you observe lent and are looking to pick something up on a Friday night or on your lunch break, another delicious option for the family is the new Penne Rosa with Shrimp or their Thai Green Curry with Shrimp. But, keep in mind, you can add shrimp to most of their meals. My son likes adding shrimp to their alfredo pasta dish, so the options are endless!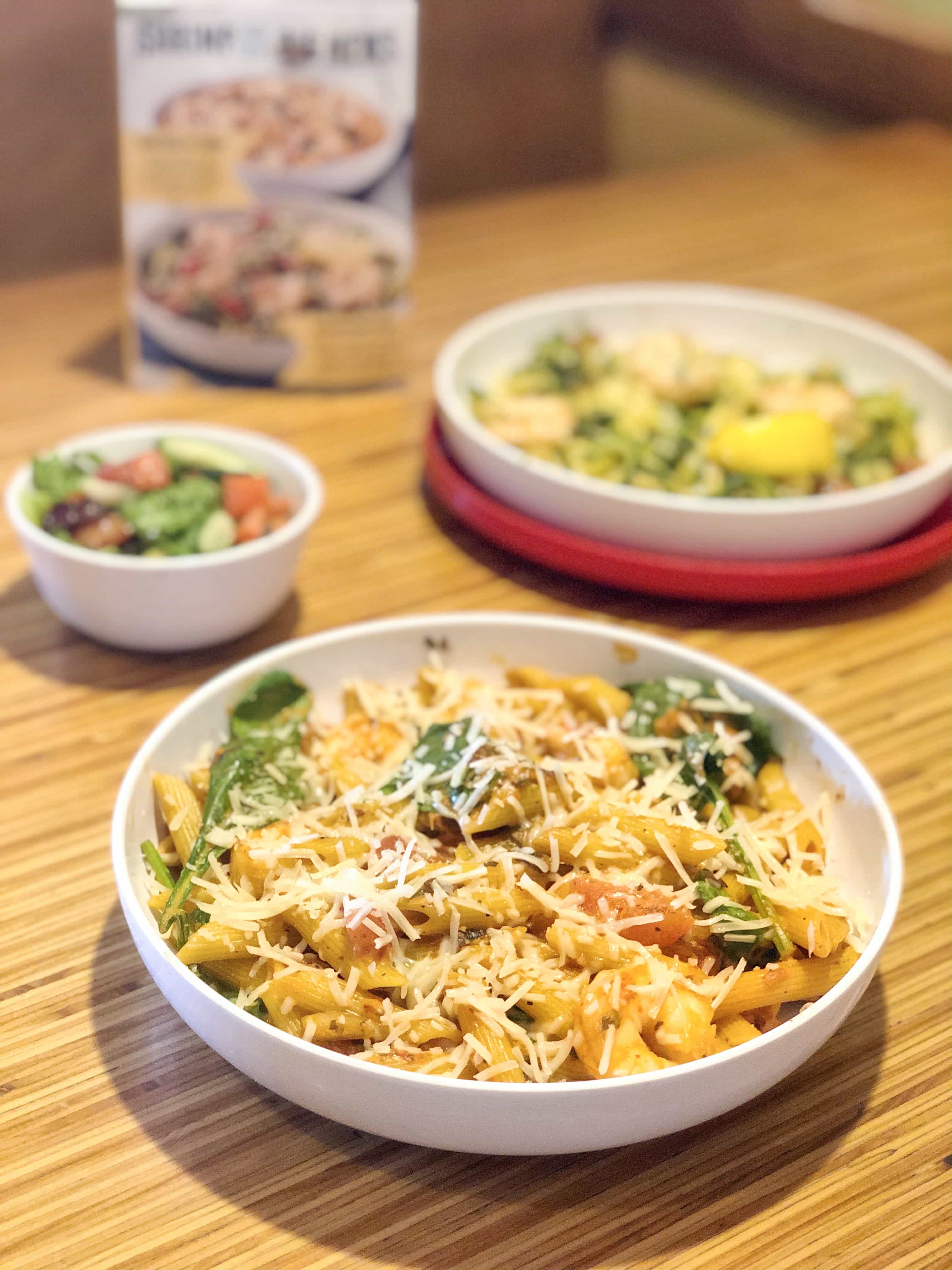 Let me know what you think when you try them out!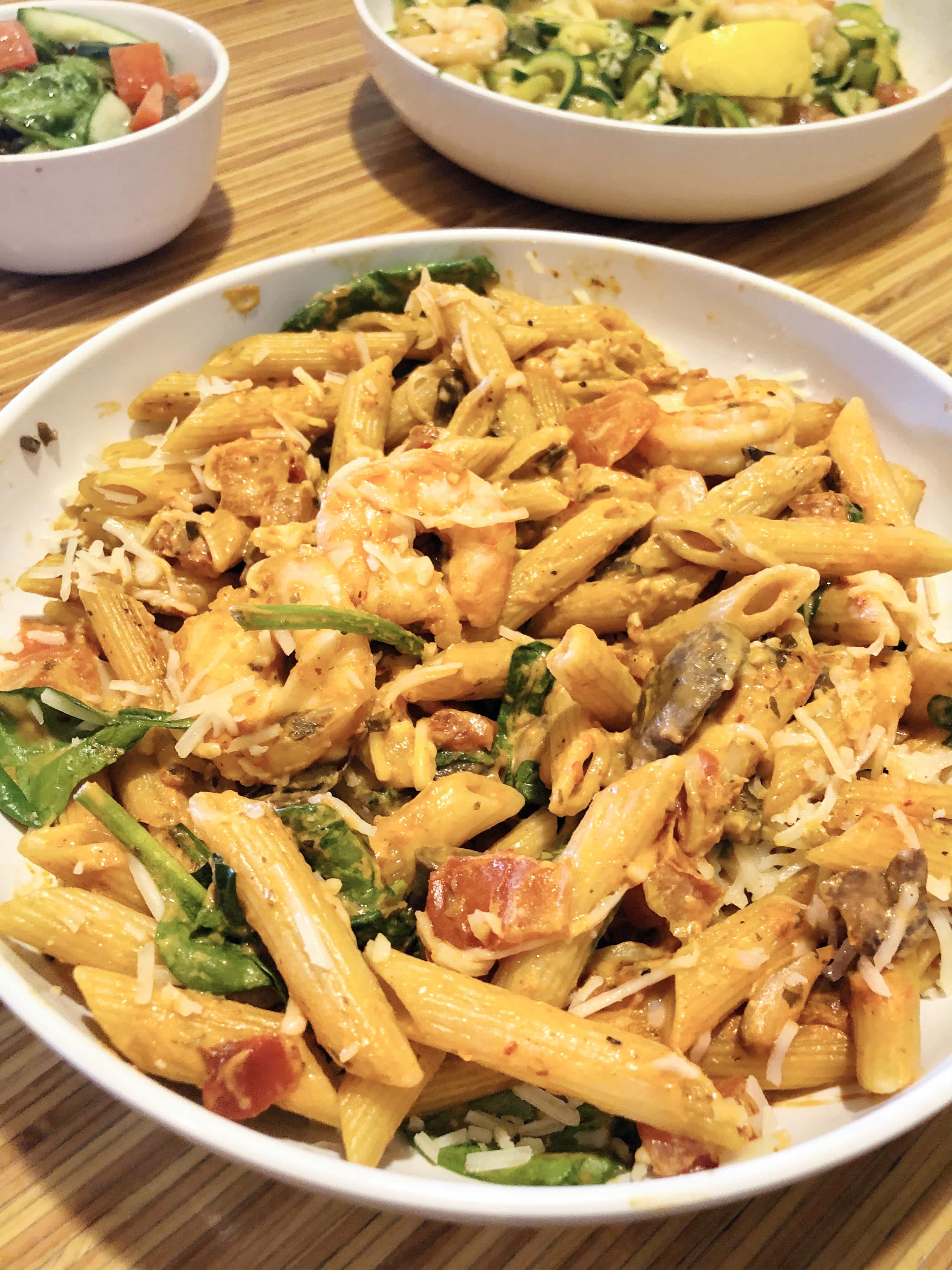 Xoxo,

Jessica

This post may contain affiliate links to help our readers find the best products.