When I was growing up, pastelon was one of my favorite dishes. When I would visit my grandma (who was the best cook ever) in Puerto Rico, she would always make it for me.
When she passed away, I didn't go to Puerto Rico nearly as much because she wasn't there to visit.
It's very hard to find a place in the states where you can buy Pastelon or piononos (same thing, just looks different). So that was pretty much the last I had of it. It's been years!
Especially when I got in to fitness, because Lord knows the original version of these (lard, deep fried, not so lean ground beef, etc) isn't any good for you- still delicious though!!
With this pregnancy I have been craving a lot of Puerto Rican and Colombian food from my childhood (I'm a mix of both). Needless to say, I ABSOLUTELY needed some pastelon in my life!
Being that I tend to get gestational diabetes, I really had to make it healthy since it's a matter of mine and my baby's health. So here is the healthy, but still delicious, version of a pastelon:
Ingredients:
For the Turkey Filling: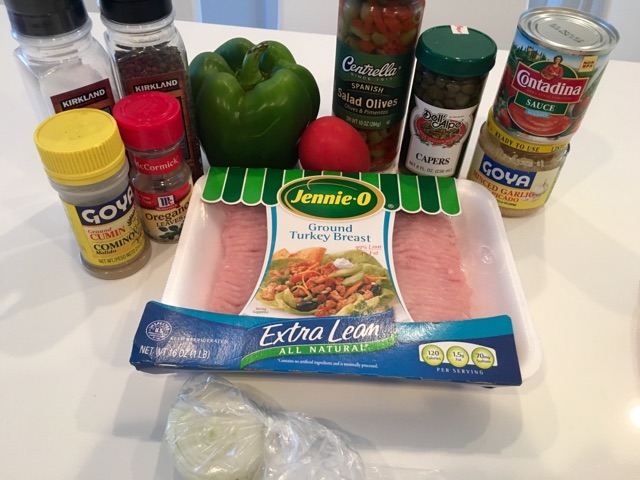 1.25 lb lean ground turkey
1/2 cup onion, finely chopped
3 cloves minced garlic
1 tomato, chopped
1/2 cup green bell pepper, finely chopped
2 tbsp cilantro
4 oz (1/2 can) tomato sauce
salt
fresh ground pepper
1 1/2 tsp ground cumin
1/4 tsp oregano
2 bay leaves
2 tbsp alcaparrado (regular olives will work too)
For the Pastelon: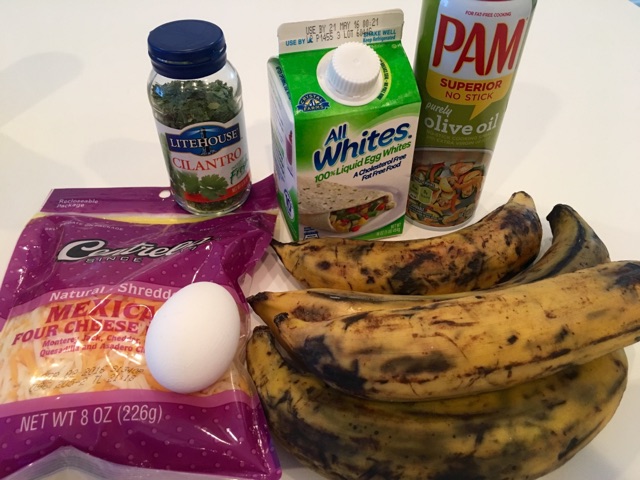 coconut oil spray
4 ripe plantains, peeled and sliced into thin strips (the darker the plantain, the better. Do not be afraid of plantains with a lot of black- they're good!)
1 large egg, beaten
3 large egg whites, beaten
2 tbsp almond milk
1 1/2 cups reduced fat shredded Mexican blend cheese
Directions:
Brown the ground turkey on medium heat in large sauté pan and season with salt and pepper.
Break the meat up into small pieces.
Add the chopped onions, garlic, pepper, tomato and cilantro and continue cooking on a low heat. Add alcaparrado (or olives) cumin, oregano, bay leaves, and more salt if needed.
Add tomato sauce and 1/4 cup of water and mix well.
Reduce heat to low and simmer covered about 15 minutes.
Preheat to oven to 350°F. Lightly spray a 9 x 9 baking dish with oil.
Heat a large non-stick sauté pan over medium heat. When hot spray with oil to lightly coat the bottom.
Cook plantains for 2-3 minutes on each side or until golden; set aside.
Assemble by layering the plantains, then the cooked turkey filling, then about 1/4 cup of cheese and repeat. You want to finish with a layer of plantains.
Beat the egg and egg whites with 2 tbsp of almond milk and pour over the pastelón to help bind everything, letting it sit for a minute or two to soak in.

Top off with the remaining cheese.
Cover tight with foil and bake in the oven 30 to 35 minutes, or until completely heated through.
Cut into 9 equal pieces and serve.
Enjoy!
21 Day Fix: 
Serving Size: Cut in to 9 pieces, then 2 slices are 1 serving. If you want to use less containers, eat one slice and cut the container count in half (I wouldn't count the green at all if eating just 1, though).
Containers: 1 red, 2 yellow, 1 blue, 1/2 green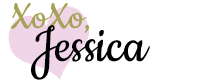 This post may contain affiliate links to help our readers find the best products.