This post is sponsored by Vega but the content and opinions expressed here are my own.
If you've given up dairy but miss the convenience, taste and benefits of yogurt, I highly recommend trying a non dairy yogurt alternative like Vega™ Protein Cashewmilk Yogurt Alternative that is just as creamy and comes in several flavors (blueberry, strawberry, vanilla, raspberry).
I haven't had the best relationship with dairy, but always loved that yogurt is packed with protein, a filling snack and has probiotics. Luckily, though, there are now non dairy yogurt alternatives.
Vega™ Protein Cashewmilk Yogurt Alternative is a new product and it's ready-to-go fuel that is perfect for active women. It's a great fuel choice to power through all of your life's adventures and goals – so that you can be your personal best. I recommend it as part of your breakfast or a snack.
The Great Non Dairy Yogurt Alternative for Active Moms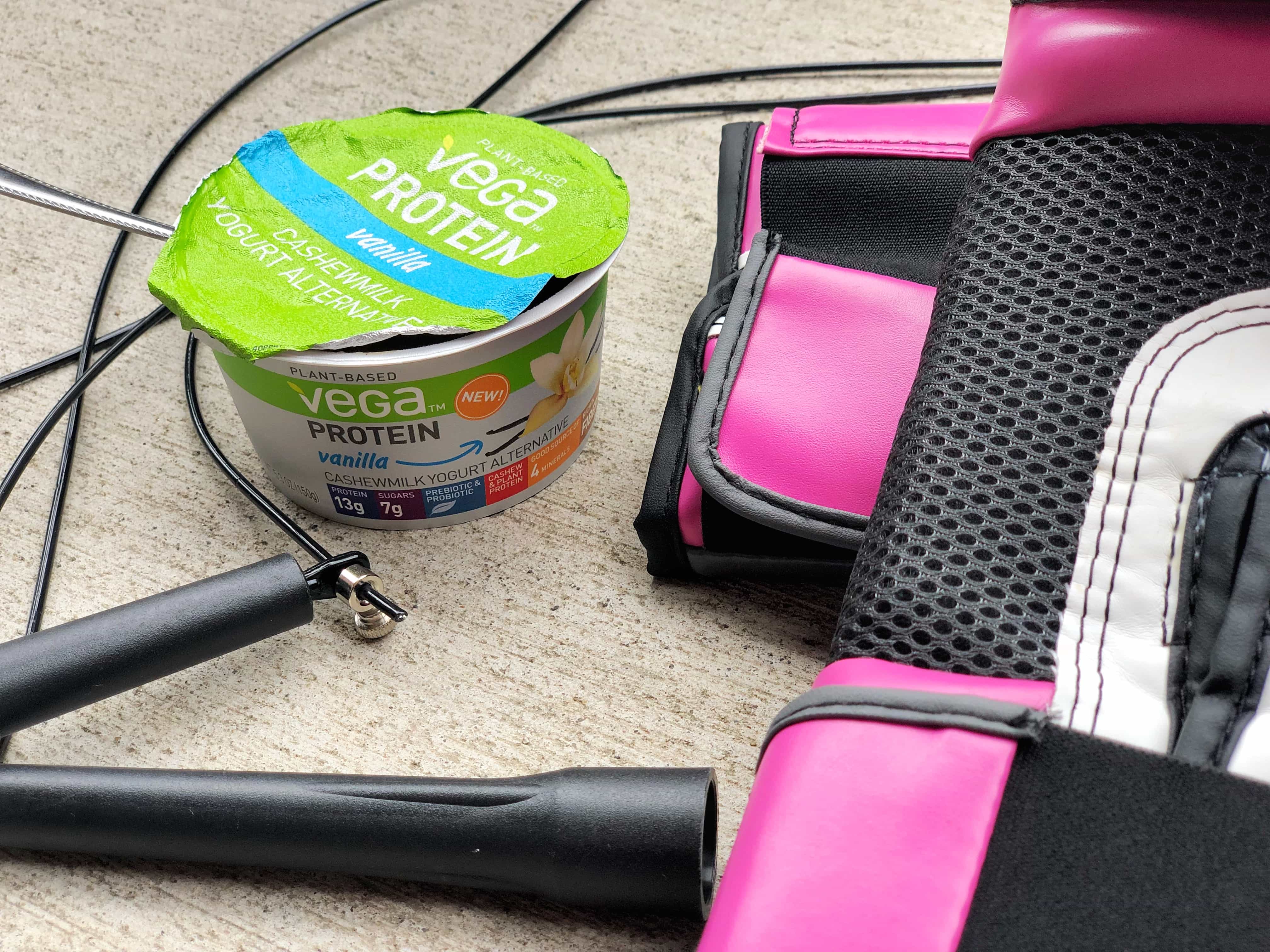 But why do I think that the Vega Protein Cashewmilk Yogurt Alternative is the best one? Well, because it is made with real, plant-based food ingredients and has 13 grams of protein (from peas and cashews) in one serving. That is the highest protein per serving of any plant based yogurt alternative on the market.
Along with fat and carbohydrates, protein is a "macronutrient," meaning that the body needs relatively large amounts of it. The problem, though, is when you're busy you may struggle to consume the amount of protein your body needs.
But, as I'm sure you already know, protein is super important when you are living an active life since your body uses protein to build and repair tissue. Protein is an important building block of bones, muscles, cartilage, skin, and blood. 
This yogurt alternative makes it simple to fit some protein in to your diet, especially if you're a super busy mom that doesn't always have time to cook! Like I mentioned above, one container will get you 13 grams of protein (you can read the rest of the nutrition facts below as well).
Furthermore, Vega Protein Cashewmilk Yogurt Alternative is a good source of minerals like magnesium, zinc, and iron. It also contains live active cultures including prebiotics & probiotics.
Nutrition Facts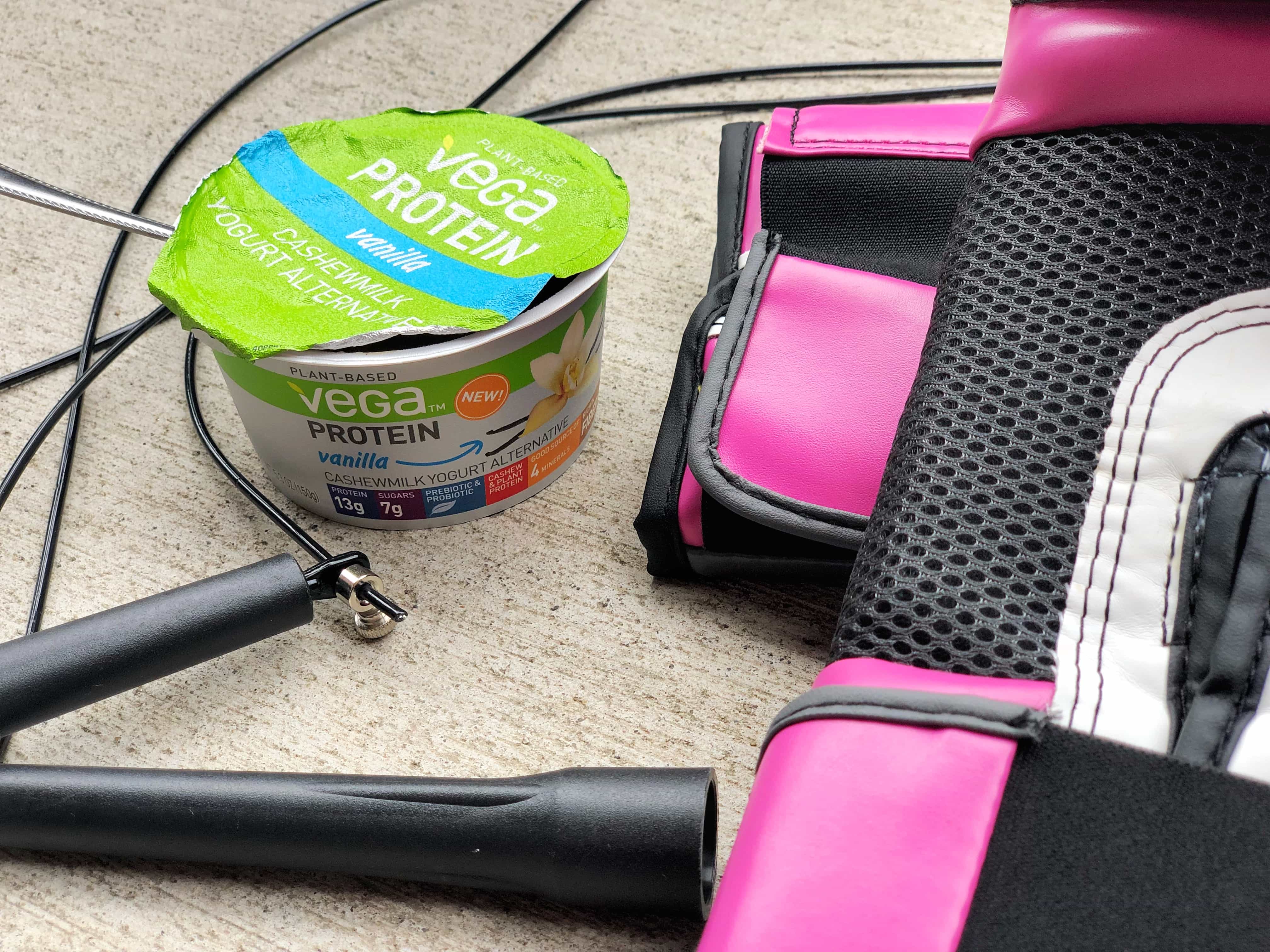 If you want to dig a bit deeper, here are the nutrition facts for one container (150g) of Vega Protein Cashewmilk Yogurt Alternative:
*Percent Daily Values are based on a 2,000 calorie diet. Your daily values may be higher or lower depending on your calorie needs.
Ingredients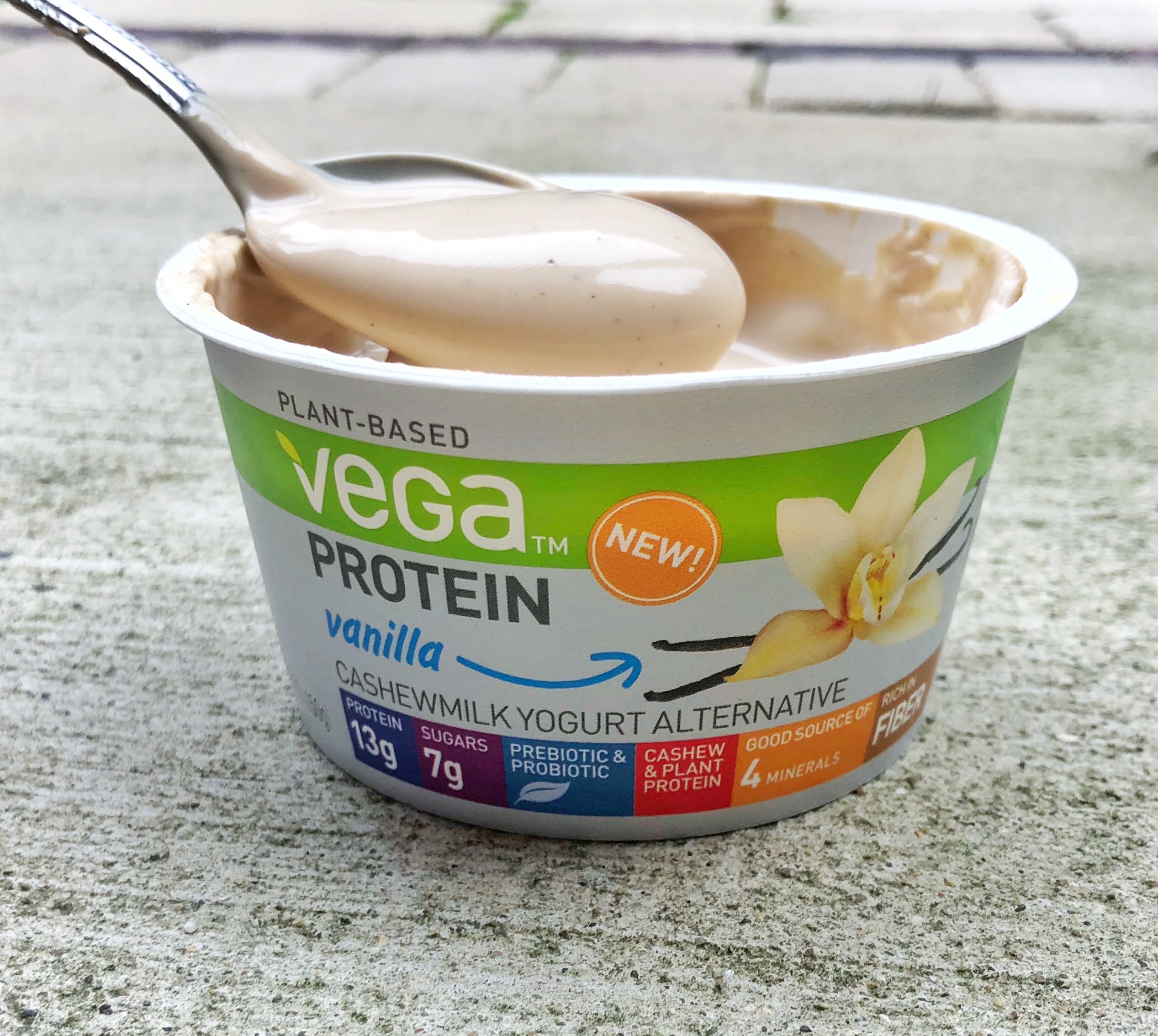 Here are the ingredients for Vega Protein Cashewmilk Yogurt Alternative, which are all easy to read, plant based and likely things you already know of:

CASHEWMILK (FILTERED WATER, CASHEWS), PEA PROTEIN, CHICORY ROOT EXTRACT, COCONUT SUGAR, NATURAL FLAVORS, FRUIT PECTIN, GUAR GUM, VANILLA BEAN SPECKS, STEVIA LEAF EXTRACT, MONK FRUIT EXTRACT, LIVE AND ACTIVE CULTURES.

As you can see, Vega Protein Cashewmilk Yogurt Alternative is a solid non dairy yogurt alternative. It tastes great, is packed with protein, is easy/convenient to eat and also has prebiotics and probiotics. It's perfect for busy moms who are active and always on the go.

Disclosure: This post was sponsored by Vega

Xoxo,

Jessica

This post may contain affiliate links to help our readers find the best products.