The recent events regarding Brock Turner, Donald Trump and Bill Cosby have made me relive my own rape story.
Every time I come across a story like this, I feel a sense of shame as I read it. Embarrassed of what I went through and shame for never speaking out about it (aside from court).
I think of how if all of us rape victims had the nerve to speak up, maybe, just maybe there can be some sort of change. Yet I always crawl back in to my hole too embarrassed to say a word.
Embarrassed of discussing my intimate parts, worried about family and friends asking me about it and wanting to talk about it, scared my brothers will find him and kill him, concerned about making my mom relive the situation, scared of making my most private secret public, and scared that everyone will tear apart every part of my life and blame me for what happened or say "why" it happened… because rape culture.
But enough is enough and I have decided that today is the day that I tell my story.
Mind you, only a handful of people even know my story so this is the first time I talk about it to anyone who is not my mother, husband, or was there that day.
When I heard about Brock Turner getting 3 months and saw how outraged everyone was, my first thought was "at least he's getting that, my rapist got away clean." And that's the wrong attitude to have, I know. But that is what our "justice" system did to me.
When I was 13, I was raped in a cold, dark basement on a beat up old sofa that smelled like mildew… by someone I trusted.
My mouth was covered shut with his hand and my muffled pleas for him to stop went unheard. My virginity was stolen while a grown man was telling me how he liked that I "didn't have as much hair down there as most women."
My blood was all over his sofa along with my tears. The physical pain seemed to never end. Then him throwing a white t-shirt at me to clean myself and walking out of the room like nothing happened. As I cleaned myself, his white t-shirt went from white to covered in this bright red blood that I had never even seen before.
I couldn't even tell you how long it went on for because it felt like an eternity.
I remember getting up and a friend of mine was in the next room asking me what happened. I couldn't talk. I could hardly walk because I was in so much pain. But we knew we had to get out of there. So we walked out through the basement exit and walked home where I cried myself to sleep. And then locked myself in my room and cried for days… and, really, that's pretty much how I lived my life from that moment forward.
He was someone who I would have considered family. Someone I never felt uncomfortable around. He was my best friends brother.
My rapist was 26 years old. He had a baby. He had a little sister. He was close to his mother. He was a family man. He was someone I would have never expected to rape a 13 year old girl.
At the time I tried to justify it to myself thinking that I looked older. That I was more mature than most girls my age. I didn't and I wasn't.
But it wasn't until I started having fears about being pregnant and I told his sister, who I thought was my best friend, that I knew I had to tell someone else.
When he found out I thought I was pregnant, he tried to make me have a home abortion. It was to the point that he was showing up at my school to try to get me back in to that dirty basement to have an abortion.
I was terrified, it was a never ending nightmare. I remember crying and crying at school until my school counselor pulled me to the side and I broke down and told him what happened. He then called my mom and told her with me in the room.
My mother called the police right away. She also drove straight to his house to confront him and I thought she would kill him. His whole family blamed me.
When the detectives talked to me, they didn't seem to care or even believe me.
Then they talked to him, and he came up with this crazy story about how I showed up in the basement with only a jacket on, nothing underneath, and I seduced him. That this was completely consensual. Now… what 13 year old do you know that would be that sexually creative?? Furthermore, what 26 year old do you know that would even want to have sex with a 13 year old??
The worst part was, from that moment on I was treated as if I consented to having sex with a man 13 years older than me. I was treated like a liar.
Even though I had a witness (the girl in the next room) and they found his sofa with my blood all over it. They sided with him. Everyone sided with him. They made me feel like I was the rapist, like I was a criminal.
When they made me go in to that basement to show them the sofa, his parents were there. His parents, who I once thought of as second parents, gave me the dirtiest look of disgust, like it was all my fault and I victimized their son. I was so embarrassed and ashamed, when I shouldn't have been.
When we finally went to court, the case kept getting delayed.
Then, one day when it was pouring rain, we walk in to the court and the officer gives us the hardest time about our umbrella, constantly making us go through the metal detectors. When we finally make it in to the court room, 30 minutes after dealing with the metal detectors, I see my rapist walking right towards me with a smirk on his face.
The case was dismissed.
The case was dismissed because it was the first one they called and I was dealing with the officer being a pain about an umbrella. An umbrella. My rapist looked at me and his eyes said it all "I won."
All because of an umbrella.
Do you know what that does to a 13 year old girl? It crushes her. It kills her soul. It silences her.
I couldn't understand. I was 13, he was 26. He admitted to it. I had a witness who was there that day. They had my blood on his sofa.
It was black and white.
He got away clean.
15 years later, I still don't understand.
I was the one that was ruined, again.
At one point, a part of me felt relieved that he would pay for what he did. Then this happened and I wanted to die. I was overwhelmed with the feeling that it was my fault and I let it happen. That I should have fought harder, I should have screamed louder.
After that, I had thoughts of killing myself on a daily basis. It ruined me. Till this day I suffer with depression.
Because of this day, I have never had an emotional attachment to sex. I never had the opportunity to lose my virginity to someone I love. I cannot be affectionate, not even with my husband. I have hated my body ever since, just knowing it was touched and abused by this man.
Being raped so young pretty much ruined the rest of my life. I will always wonder how my life could have been different if it weren't for that day. Could I have been happier? A better mom? A better wife?
But it wasn't me, it was him. It was our justice system. The system that failed me as it has many others. The system that is supposed to protect you but instead tells you that you're worthless and what happens to you doesn't matter.
Till this day I constantly think about the fact that he's walking around happy as can be while I have suffered tremendous depression, anxiety, and fear. I constantly wonder who else he has done this to and how they could just leave him free to do so.
There is so much of me I'll never get back. I'll always wonder who I could have been if this hadn't changed my life so drastically.
I just hope that I can inspire other women to come out and speak up so that we can be powerful together. So that we can all figure out how to put a stop to this and be taken seriously by this system, like human beings and not pieces of meat.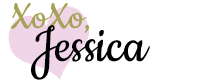 This post may contain affiliate links to help our readers find the best products.