My son turned four this year, right after my other son turned two… with Thanksgiving, Christmas and my birthday right in between! Needless to say, I was not trying to spend an arm and a leg on events this year. So a budget friendly Mexican Fiesta birthday party it was!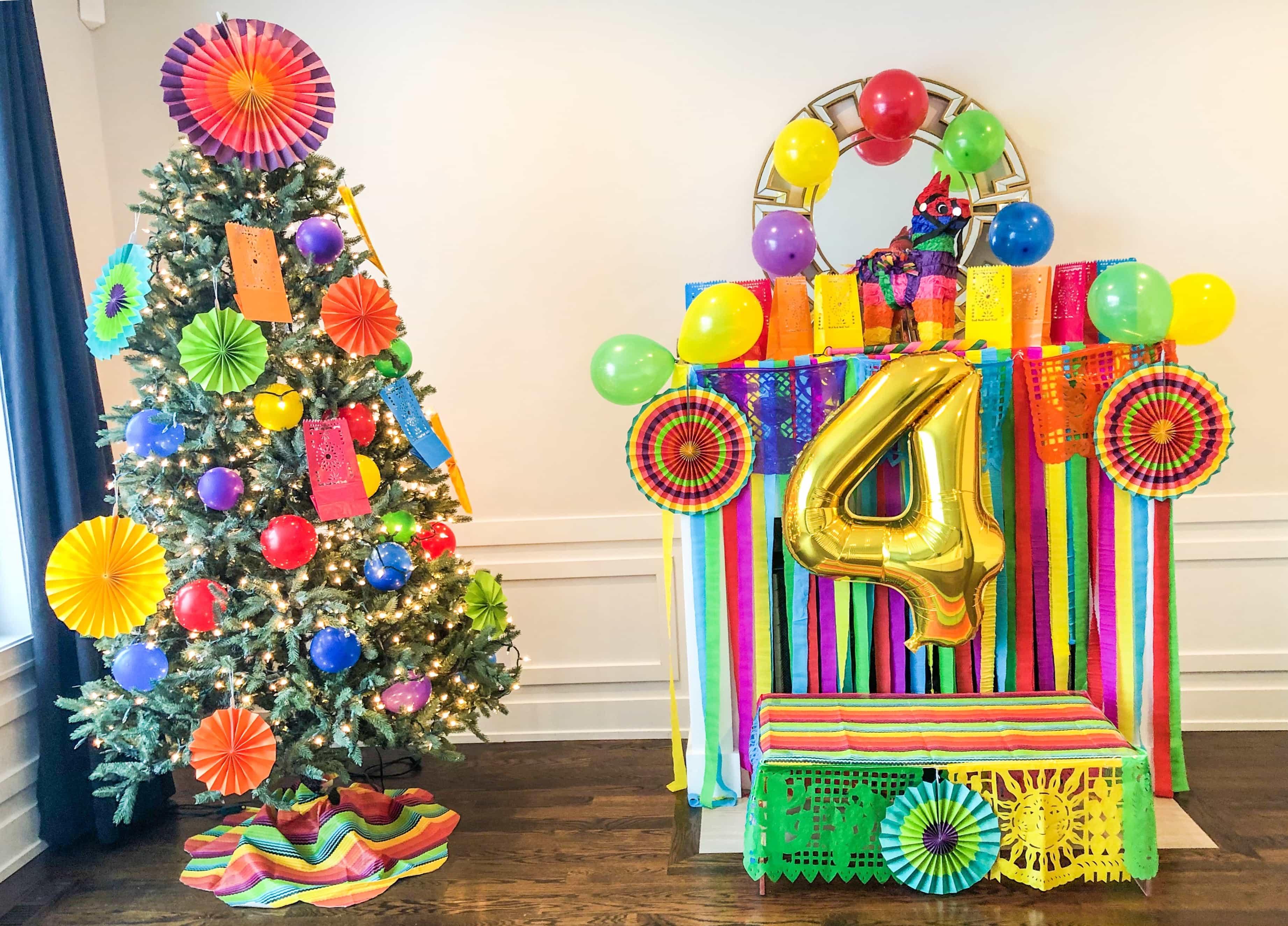 Honestly, I only decorated the tree because I was too lazy to take it down- so I had to make it work. Everyone loved it, though!
Total we spent about $200 for everything including decorations and food.
Let me add, I'm not a DIY mom, but more of an Amazon Prime kind of mom… so this was basically all Amazon's doing. Which was great because I literally never had to leave my house.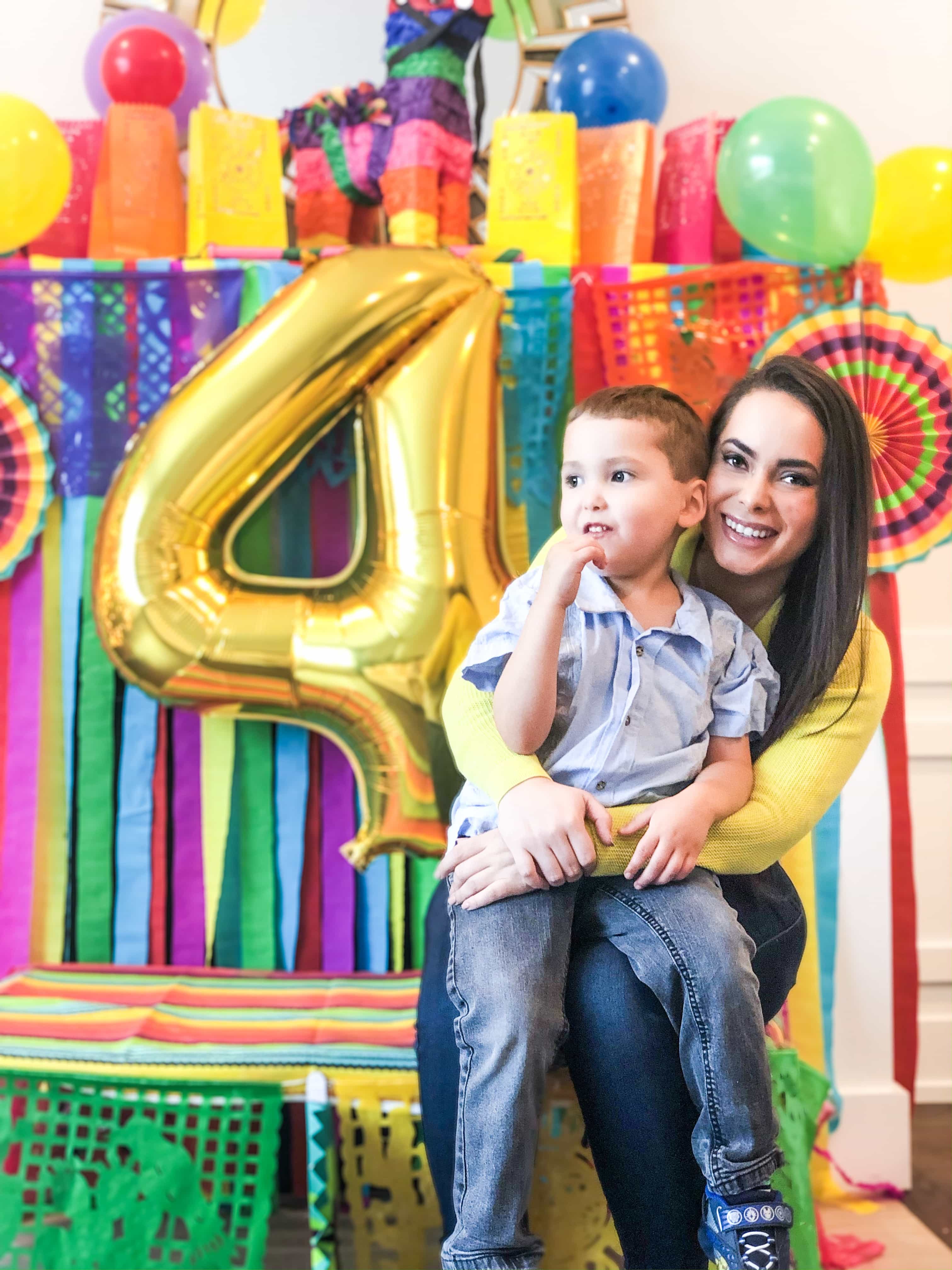 So, here are the details:
Mexican Fiesta Birthday Party
Mexican Fiesta Decorations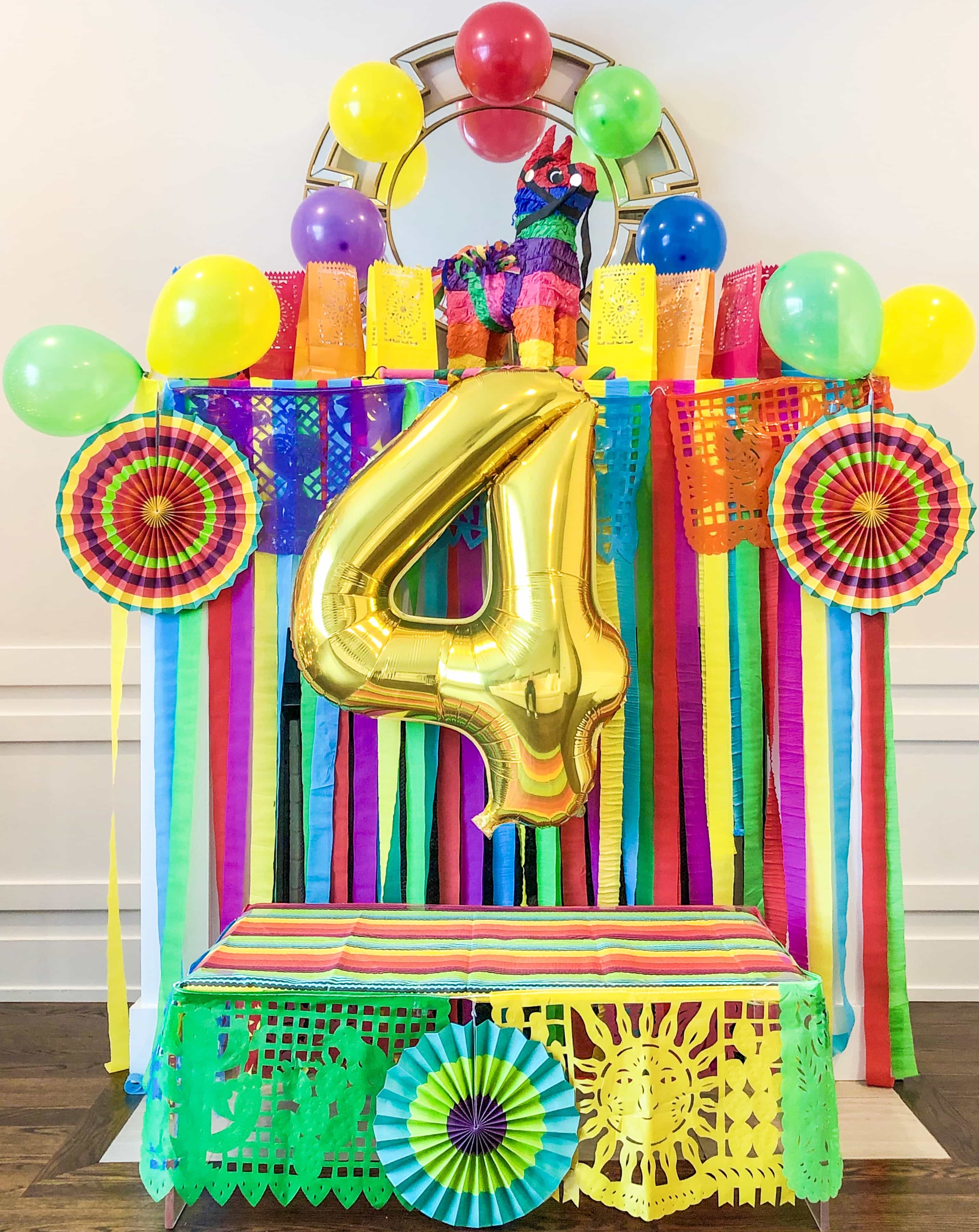 As I mentioned above, I bought everything on Amazon and it was here in two days. Here are the links to the decorations I used:
Colorful Paper Fans

Papel Picado

Goodie Bags

Paper Streamers

Pinata

Vinyl Table Cover

I also used colorful balloons that I just had thrown around the house from previous birthday parties.
Balloons Assorted Color

Large Numbers 0-9 Balloon

Mexican Fiesta Food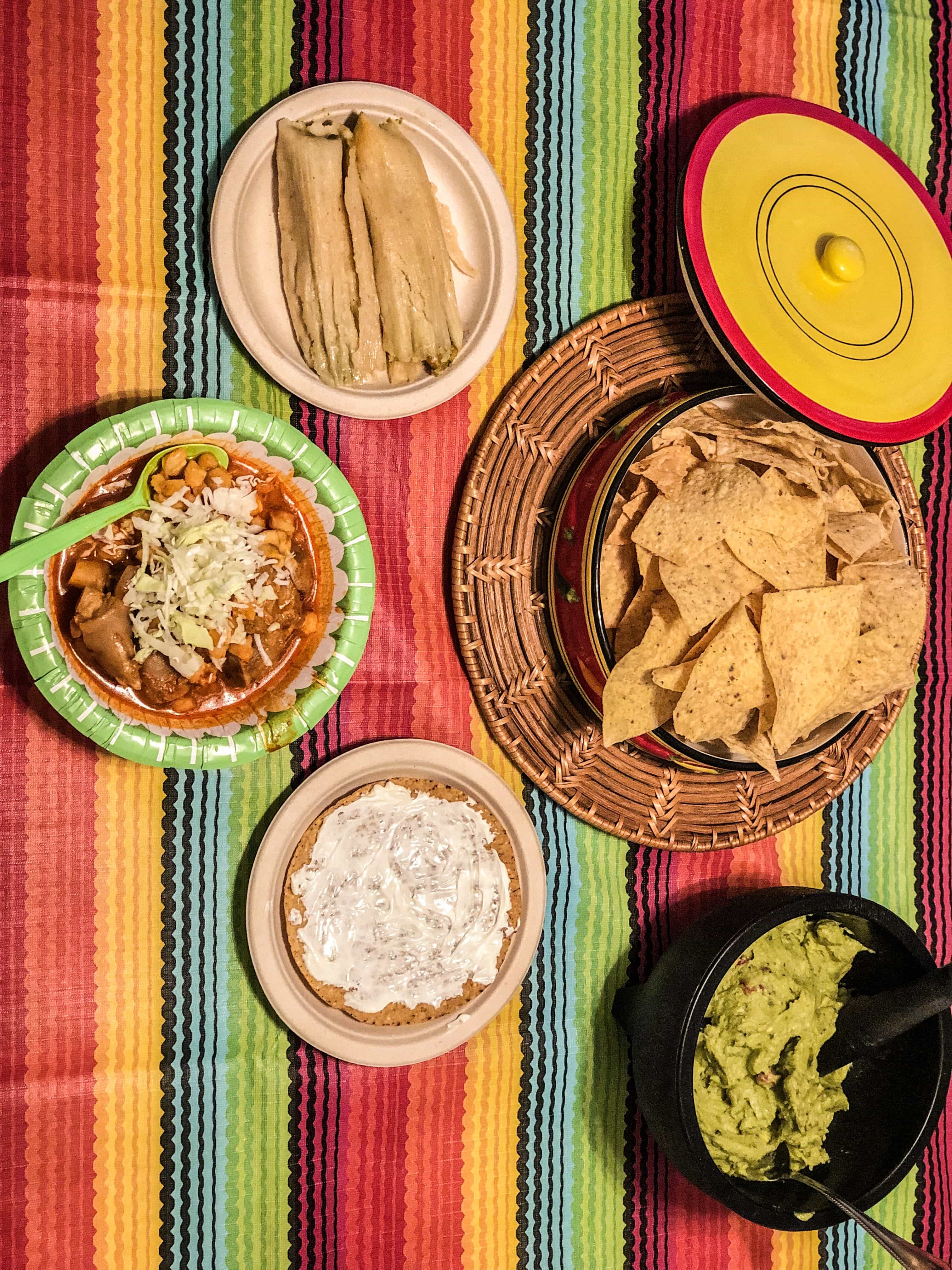 Let's be honest, the best part of a Mexican fiesta is the Mexican food! My husband is Mexican so my mother in law made homemade pozole and we bought three dozen tamales for a total of $40!
My mother in law was kind enough to share her red pozole recipe with you all 😉
Pozole Recipe:
Pozole Rojo Recipe for Mexican Fiesta
INGREDIENTS
4 ounces guajillo, ancho, or a combination of both, chili pods
Salt
1 large (108 ounce, 6 lb 12 oz) can white hominy, drained and rinsed
3 lbs pork shoulder (with bone), cut into 1 to 1 1/2 inch cubes
8 cloves garlic, 4 cloves roughly chopped, and 4 whole cloves
3 bay leaves
1 teaspoon ground cumin
2 Tbsp of dry oregano
Garnishes:
Small cabbage, thinly sliced
One bunch cilantro, chopped
1/2 white onion, chopped
2 avocados, chopped
6 limes, quartered
A bunch of red radishes, sliced thin
A couple dozen tostada shells with sour cream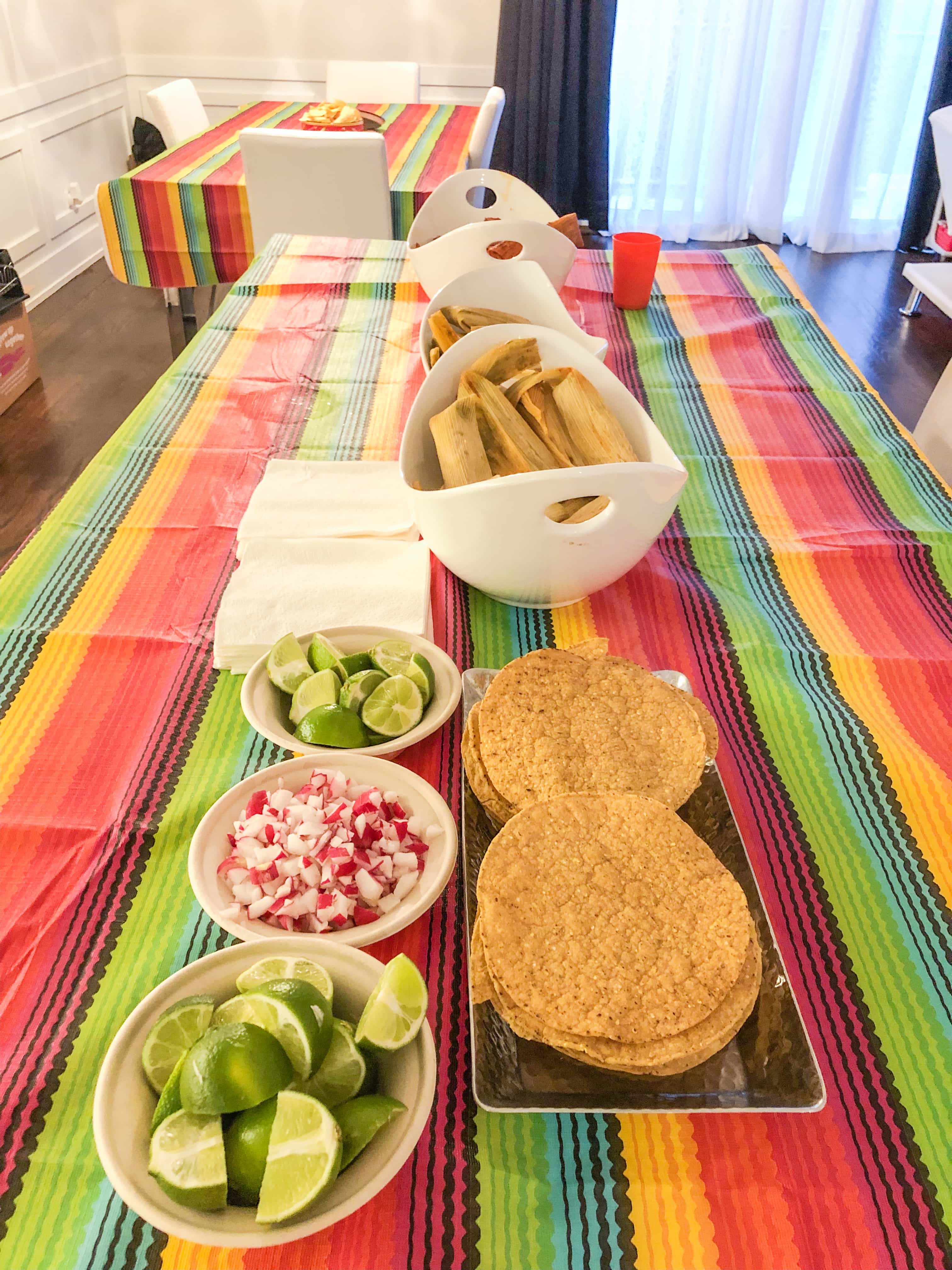 Directions
Boil 5 quarts water: Fill a large 10-12 quart stockpot with 5 quarts of water. Set on heat to bring to a boil while you proceed with the next steps.
Lightly roast chiles, cover with 3 cups hot water. Remove and discard the stems, seeds, and large veins from the chili pods. Heat a cast iron pan on medium high and lightly roast the chili pods for a couple minutes, until they begin to soften. Do not let them burn.
While the chilies are heating, bring a medium pot with 3 cups of water to a boil. Once the chiles have softened, submerge them in the pot with the 3 cups of hot water, cover the pot and remove from heat.
Let the chiles soak in the hot water for 15 to 20 minutes.
Brown the pork, add garlic: Heat a tablespoon or two of olive oil (enough to coat the bottom of the pan) in a large sauté pan on medium high heat. Pat the pork pieces dry with paper towels. Sprinkle them generously with salt.
Working in batches, taking care not to crowd the pan or stir the meat much, brown the meat on all sides.
Right at the end of browning the meat, add 4 cloves of roughly chopped garlic to the pan with the meat, let cook with the meat for about a minute.
Add pork and spices to large pot of boiling water: Once the meat has browned, transfer it to the large stockpot of boiling water. Scrape up any browned bits at the bottom of the pan, and any garlic, and add those to the pot as well. Add the rinsed hominy.
Add bay leaves, cumin, and oregano. When you put the oregano in, smoosh together with your hands so that the oregano breaks up more as it goes in. Add a tablespoons of salt. Bring to a simmer, reduce the heat and cook for 15 minutes.
Prepare the red sauce by puréeing in a blender the chilies, 2 1/2 cups or so of their soaking liquid, a teaspoon of salt, and 4 cloves of garlic. (To prevent the blender from creating too much pressure, it's probably best to start with the chiles and garlic and only a cup of the liquid in the blender, and then adding the rest of the liquid.)
Strain the red sauce through a sieve, discarding the tough bits of the sauce.
Add the red chili sauce to the pot with the pork and hominy. Add another couple teaspoons of salt. Return to a simmer, lower the heat to just high enough to maintain a simmer, partially covered.
Cook for 2 to 3 hours until the pork is completely tender. Skim away excess fat. Taste for seasoning and add more salt to taste (you will likely need more than you expect, perhaps a tablespoon or more.)
To serve, arrange the garnishes in bowls on the table and serve the pozole soup into bowls. Let your guests pick and choose which garnishes they would like on their pozole.
Mexican Fiesta Table Settings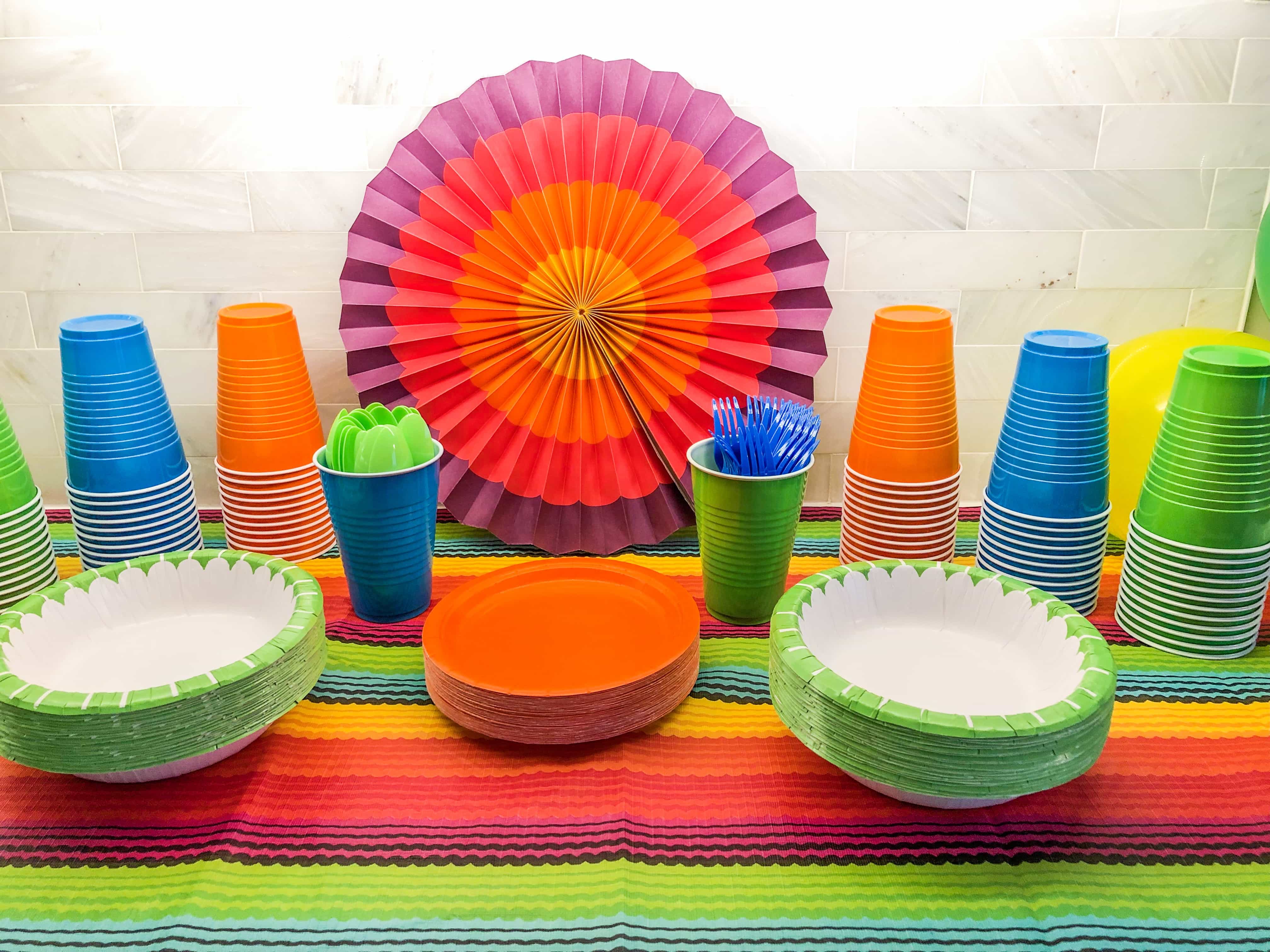 Mexican Fiesta Cups

Colorful Napkins

Fiesta Place Settings
Cake Plates

Disposable Soup Bowls

Mexican Fiesta Birthday Cake
The birthday cake was a homemade blue velvet cake.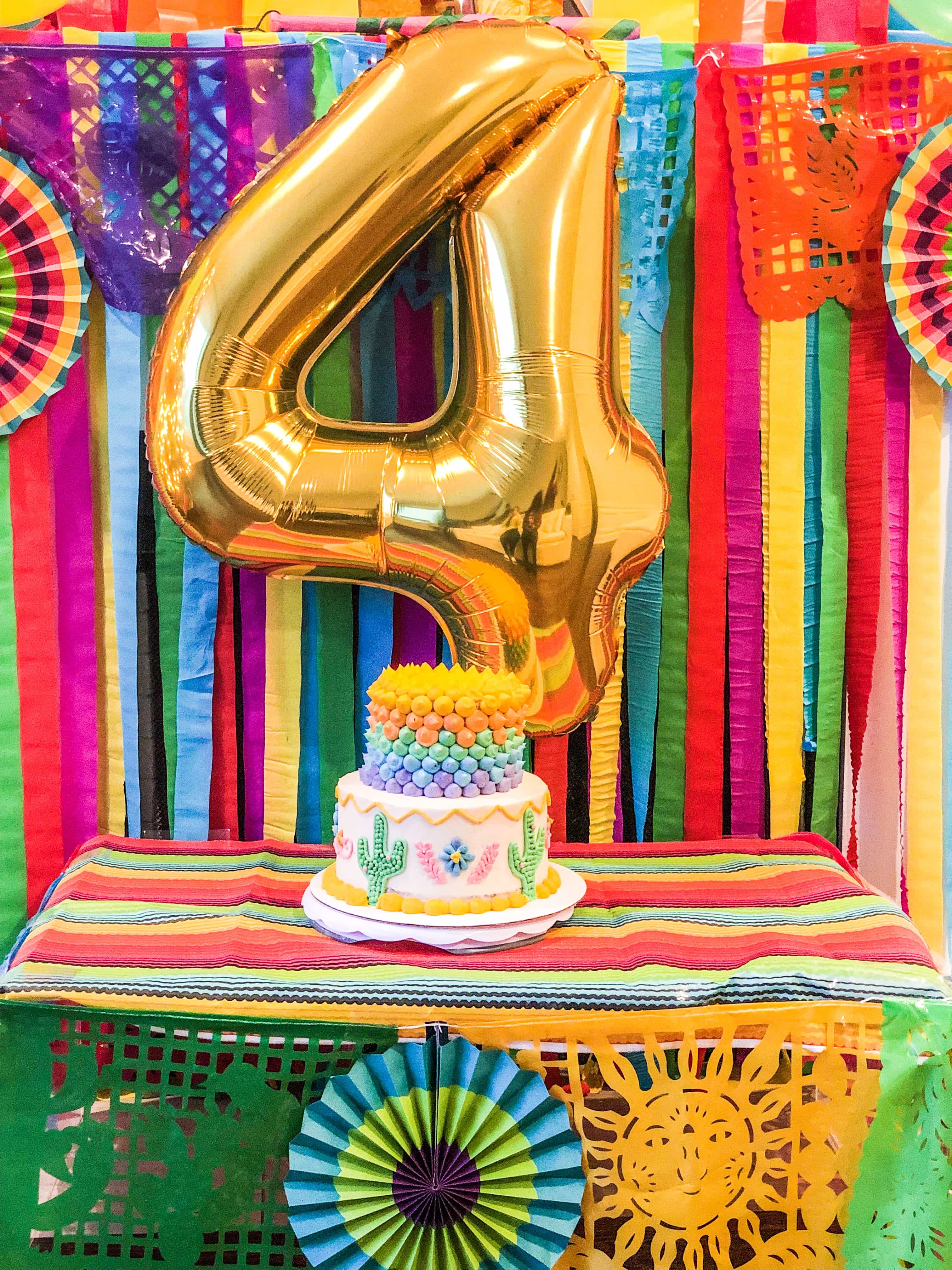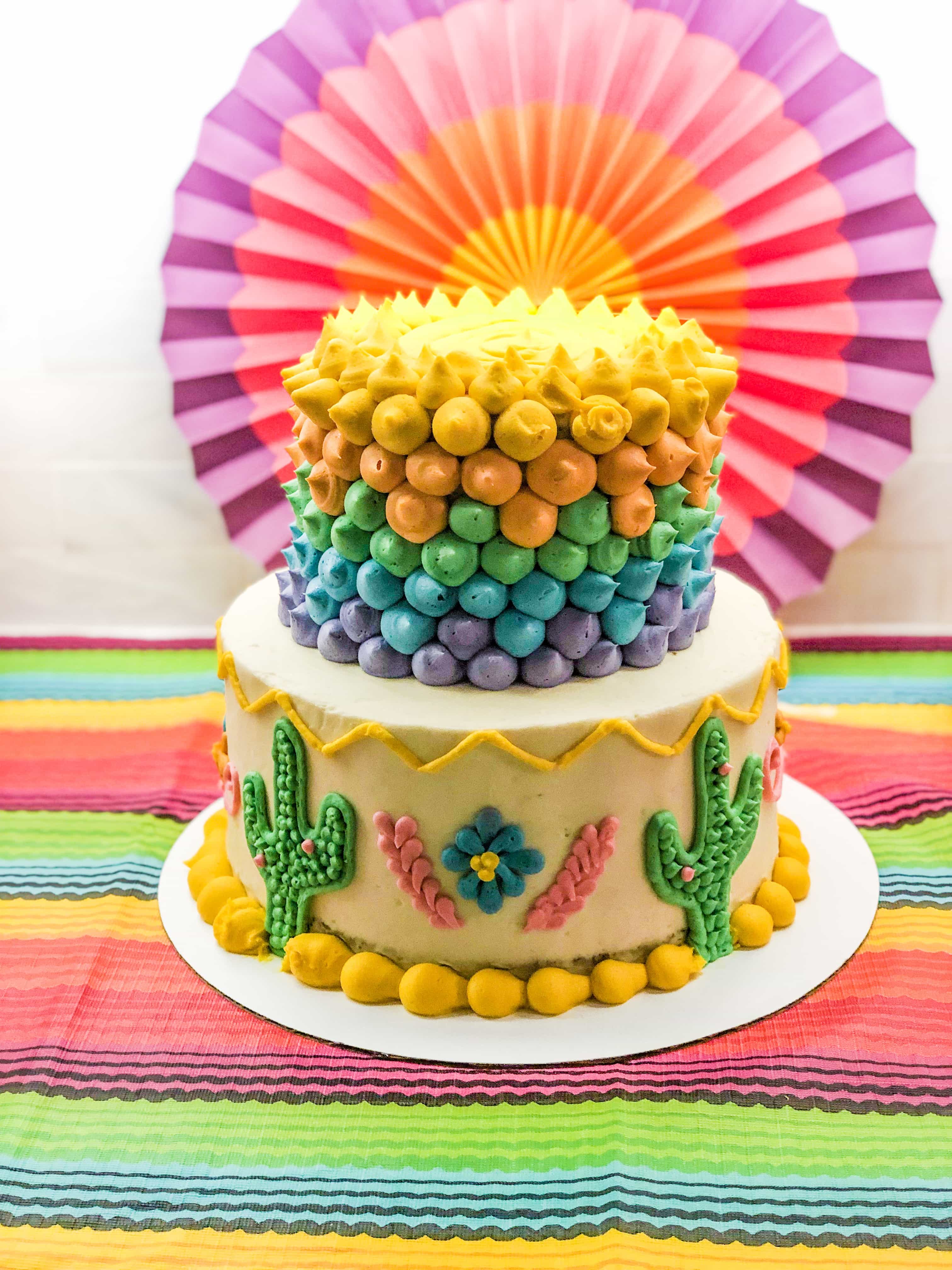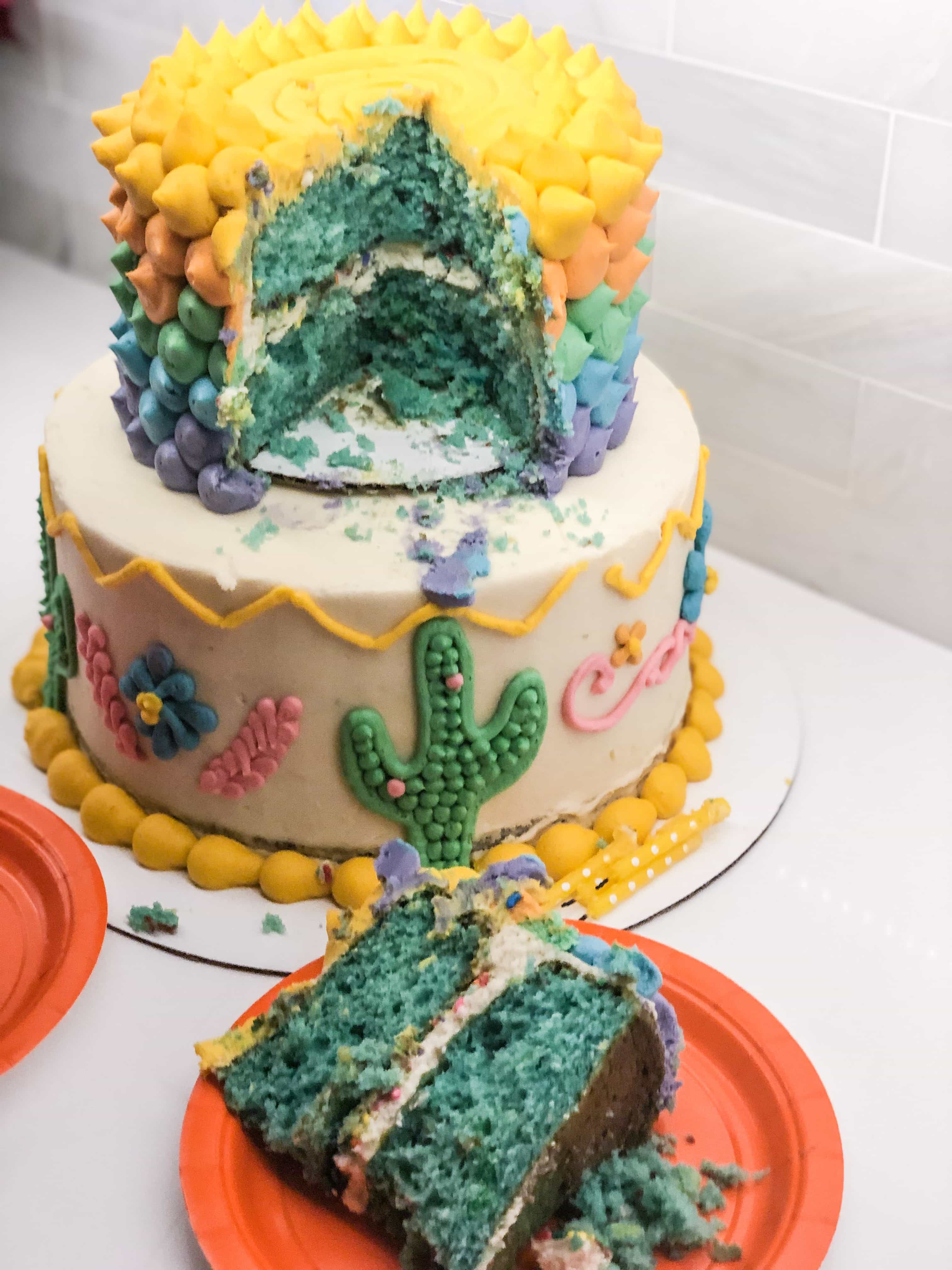 Xoxo,

Jessica

This post may contain affiliate links to help our readers find the best products.