I've been visiting the Medieval Times Chicago castle since I was a kid and have always been obsessed with their food. However, I just became vegan and was super excited to find out they offer a vegetarian option!
If you're vegan and looking for a fun night out with your friends or with the kids, I highly recommend checking them out.
For the price, you get both a show and a delicious meal at the same time. It is absolutely worth it.
If you're with other adults, they have a full bar so you can drink and have a fun night out. As for kids, they absolutely love it too! It is very interactive and the knights do a good job of interacting with the audience.
Medieval Times Vegetarian Meal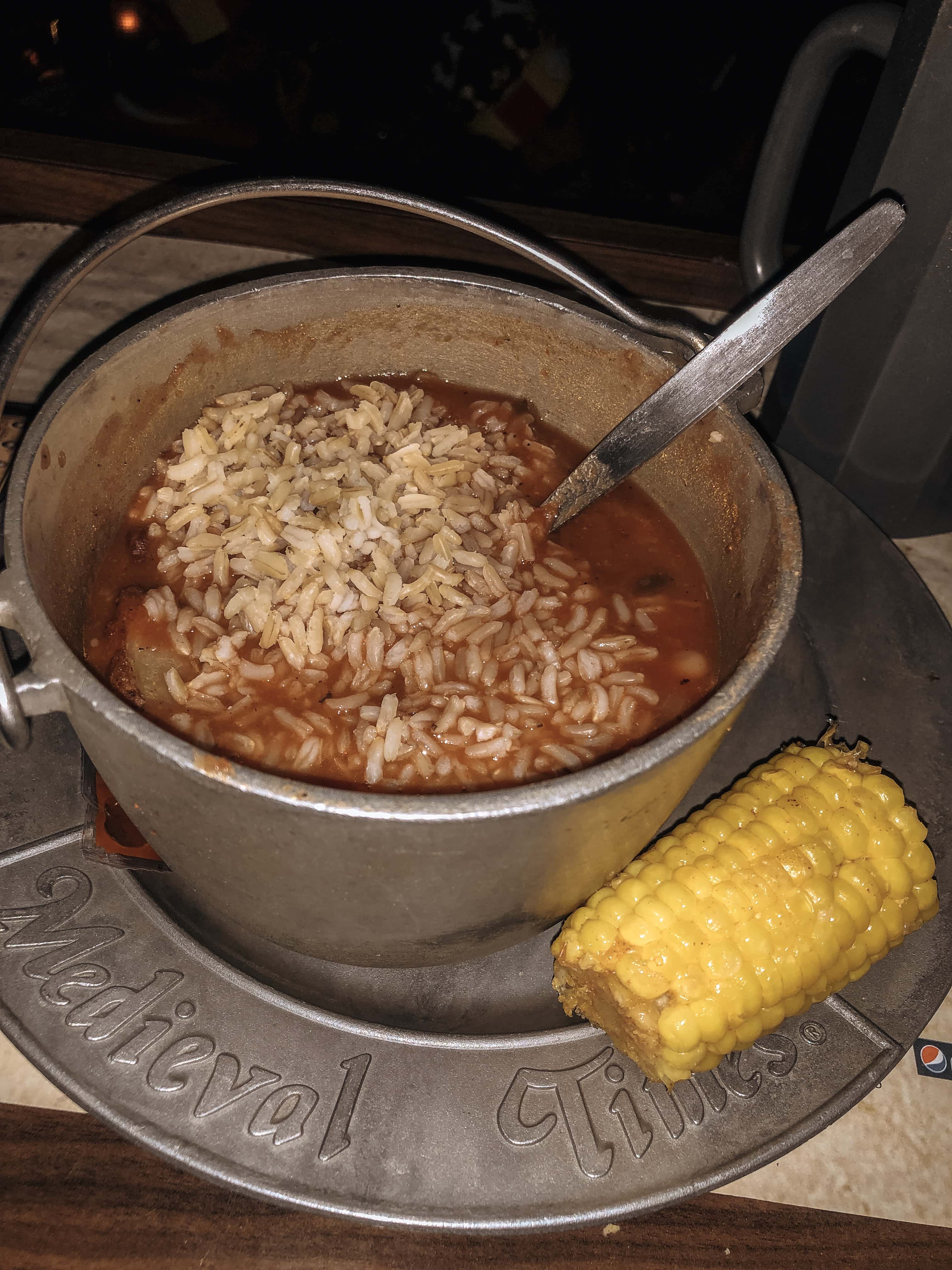 The Medieval Times vegetarian meal includes:
Hummus
Warm pita bread
Carrot and celery sticks
Corn
Roasted potato
Three-bean stew with fire roasted tomato and brown rice
Garlic bread
Tomato bisque soup
Fresh fruit or Italian ice
Coffee
Two rounds of select beverages
And let me tell you, it is super filling!
I couldn't finish it and took the rest back home with me (you have to ask them for a to-go container when they come to collect plates).
As far as taste goes, it's delicious. I hated that I got full so fast because I wanted to keep eating.
The three bean stew reminded me of the Puerto Rican rice and beans my mom used to always make, with potatoes added. I loved that it wasn't too soupy either.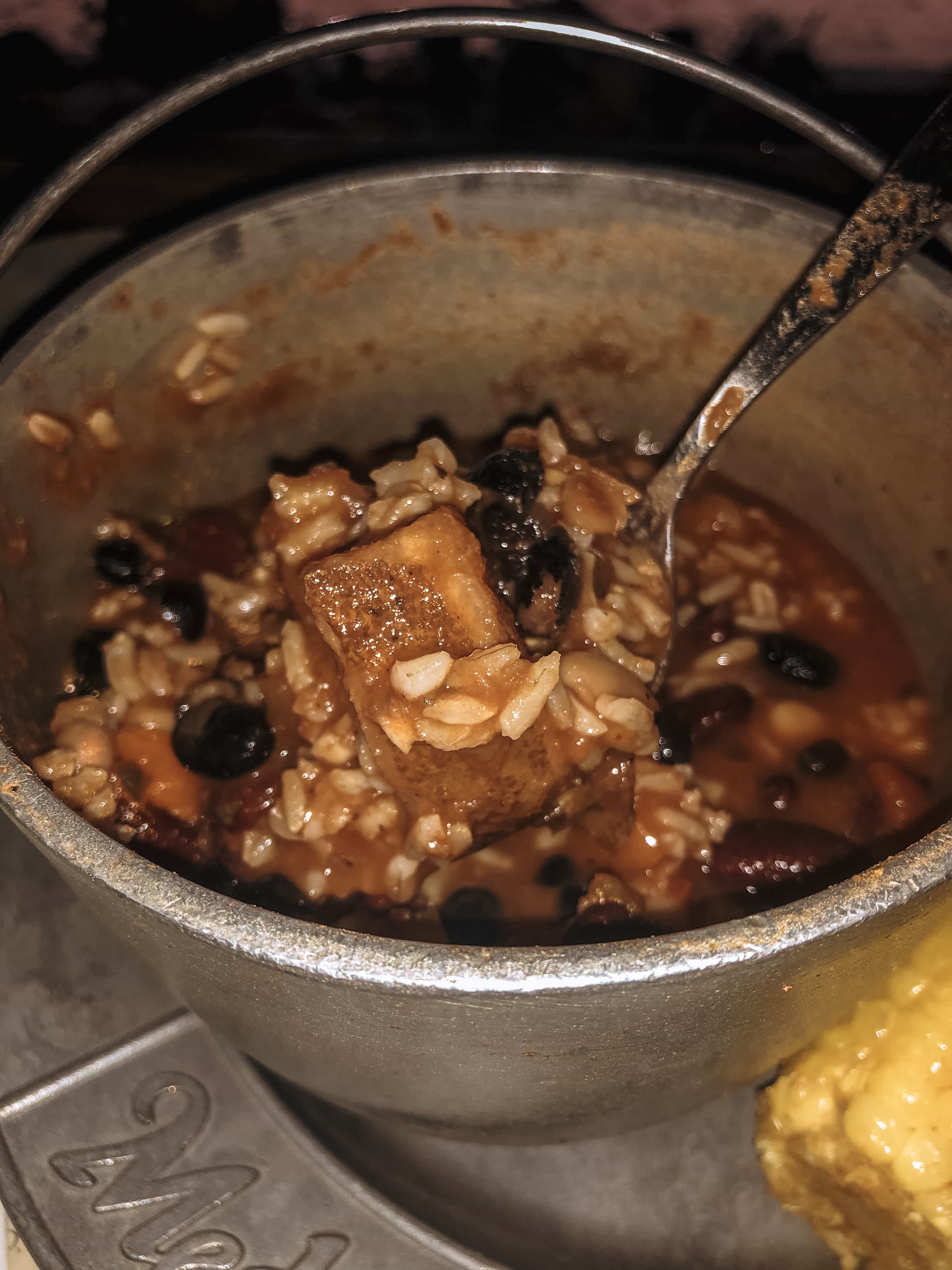 Honestly, I didn't even realize it was brown rice until I read it online. I thought it was white rice… it was that good.
Just remember, if you are going for the vegetarian meal, be sure to tell them that when they ask you if you have any allergies or dietary restrictions. If you don't, you will end up with the same meal as everyone else.
Even if you're not vegetarian, I highly recommend trying their vegetarian meal if you have already had the chicken meal. Believe me, you will not feel like you are missing out because it is just as good!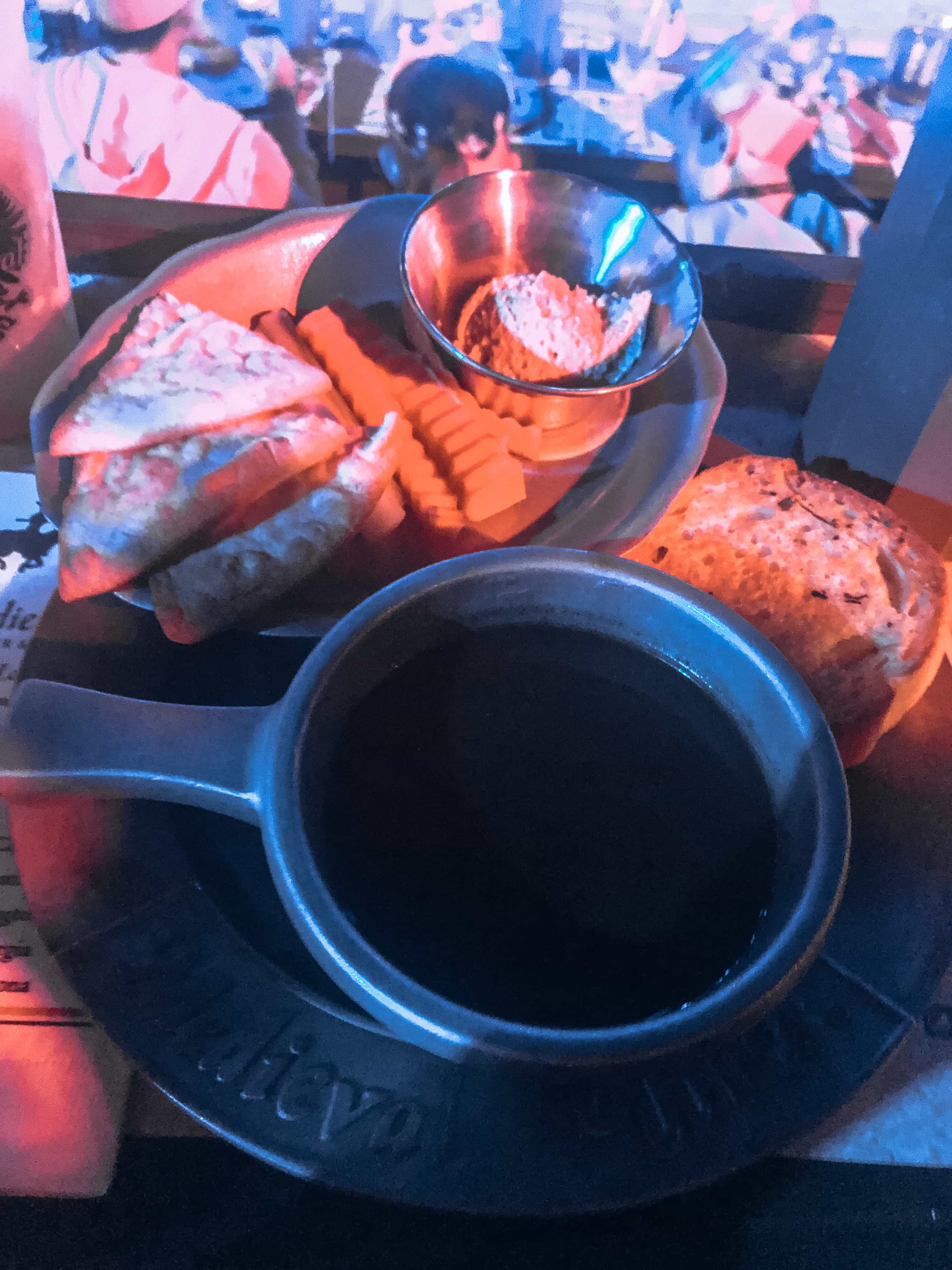 Xoxo,

Jessica

This post may contain affiliate links to help our readers find the best products.