There are so many benefits to eating salmon, it's insane. So I'm not going to go over all of that- but just know you should definitely be eating it! I posted a salmon recipe before, but this lemon baked salmon is a much healthier/clean recipe.
Ingredients
2 cloves garlic, minced
1 teaspoon salt
1 teaspoon ground black pepper
1 tablespoon lemon juice
1 tablespoon fresh parsley, chopped
2 (4 ounce) fillets salmon
Directions
In a medium glass bowl, prepare marinade by mixing garlic, salt, pepper, lemon juice and parsley. Place salmon fillets in a medium glass baking dish, and cover with the marinade. Marinate in the refrigerator about 1 hour, turning occasionally.
Preheat oven to 375 degrees F (190 degrees C).
Place fillets in aluminum foil, cover with marinade, and seal. Place sealed salmon in the glass dish, and bake 35 to 45 minutes, until easily flaked with a fork.
Enjoy!
21 Day Fix: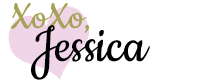 This post may contain affiliate links to help our readers find the best products.