My life has completely changed since the day I walked in to the LasikPlus Vision Center in Chicago.
I started wearing glasses when I was eight years old and began wearing contacts when I was thirteen. I never even imagined any other way. I constantly had severely dry and irritated eyes from the contacts, but when I would wear glasses my toddlers would knock them off of my face or break them. Then, when I would go swimming or to workout I couldn't see a thing because my contacts were too irritating to wear and I couldn't wear the glasses… and my RX was at -3.75.
That was the point where I decided I had enough and started to look in to Lasik.
Best. Decision. Ever!
It's been a month since I had my eye surgery at LasikPlus and I can see perfectly… literally.
Here are the details:
LasikPlus Lasik Experience & Review
In a nutshell, if you're scared, don't be. It was so quick and easy. My procedure was a total of eight minutes and I felt nothing but a little pressure. My legs hurt more after leg day, seriously!
LasikPlus Consultation/ Pre-op Appointment
My first appointment was my consultation/pre-opp appointment. I was in the office for about 75 minutes this day, but only because they had to dilate my eyes.
The appointment consisted of a few tests and then I got the great news that I was a candidate and can go ahead with the procedure.
Because I had been sleeping in my 30 day overnight contacts for many years, I had to go a week without wearing them before I could get the Lasik done. I also had to treat my eyes with drops that entire week because I had severe dry eye. So when I was done with my consultation, I scheduled my procedure for exactly 10 days later.
I also had to remove my lash extensions before my procedure, because you don't want to risk anything falling in to your healing eye.
LasikPlus Lasik Procedure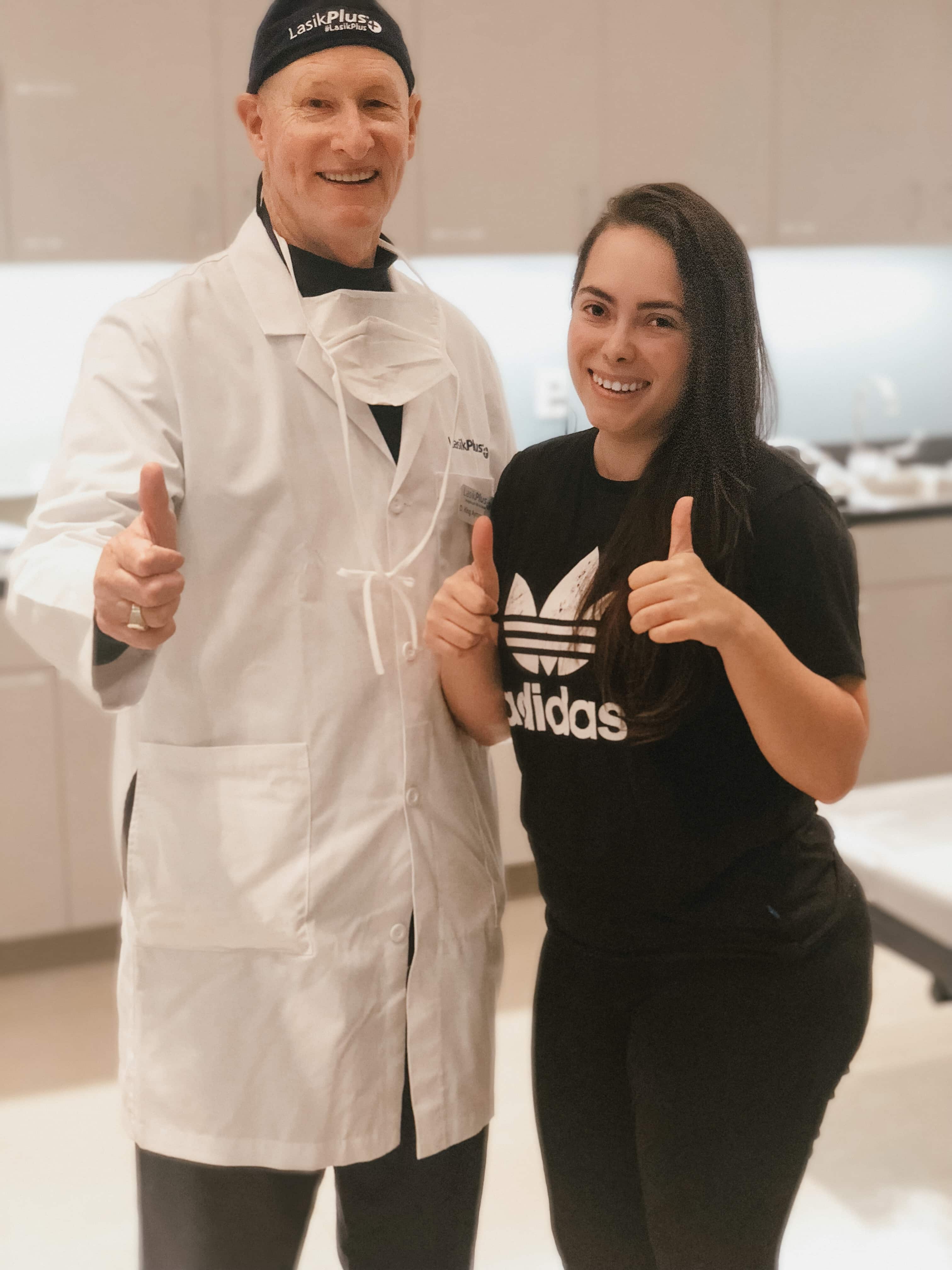 I was a little nervous when I got to the LasikPlus Vision Center, but I knew it would be worth it and stuck it out. Honestly, those nerves were for nothing.
Everyone that works at LasikPlus is so nice and really made me feel comfortable, especially since many of them had it done themselves and could give me first hand experiences. The surgeon was also very nice and gentle, so I immediately felt at ease when I entered the room.
They put some numbing drops in my eyes and those things work super fast. I literally felt nothing the entire procedure. Not to mention the procedure was only eight minutes! I was in and out of the LasikPlus Vision Center in about 45 minutes.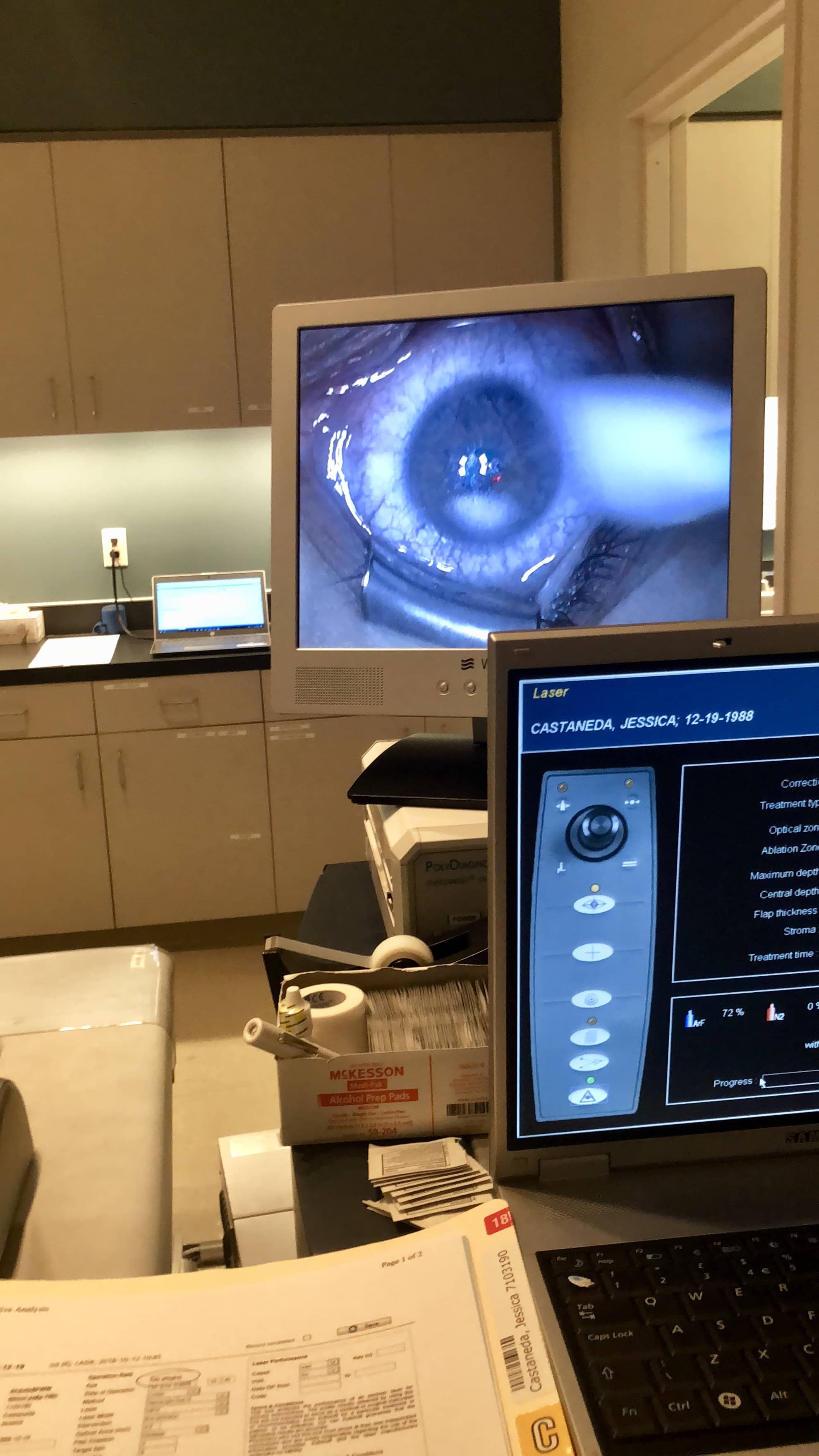 When I sat up after the procedure, my vision was a bit blurry but I could already see!! Right after the procedure I put on some sunglasses they gave me and walked out to my ride.
Day of Lasik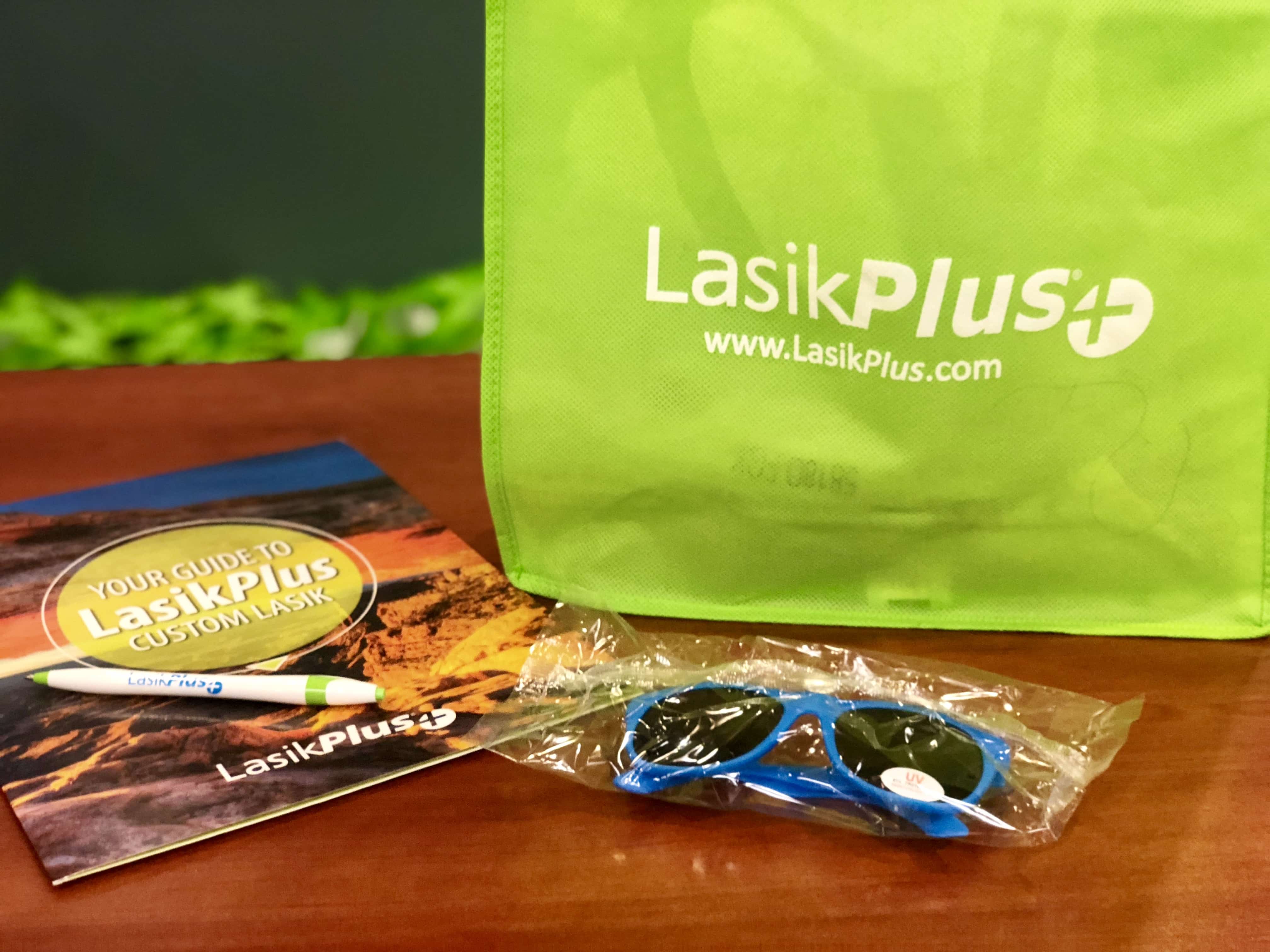 My mom picked me up and took me home because you cannot drive immediately after Lasik. When I got home, I slept for five hours and when I woke up I could see like I've never seen before.
I never even felt any pain or discomfort. The most I felt was sensitivity to light. 
Because of that, I did wear sunglasses in my house for the first day and outside for like a week. I also slept with the protective glasses for a week so I wouldn't accidentally rub or hit my eyes.
LasikPlus Post Op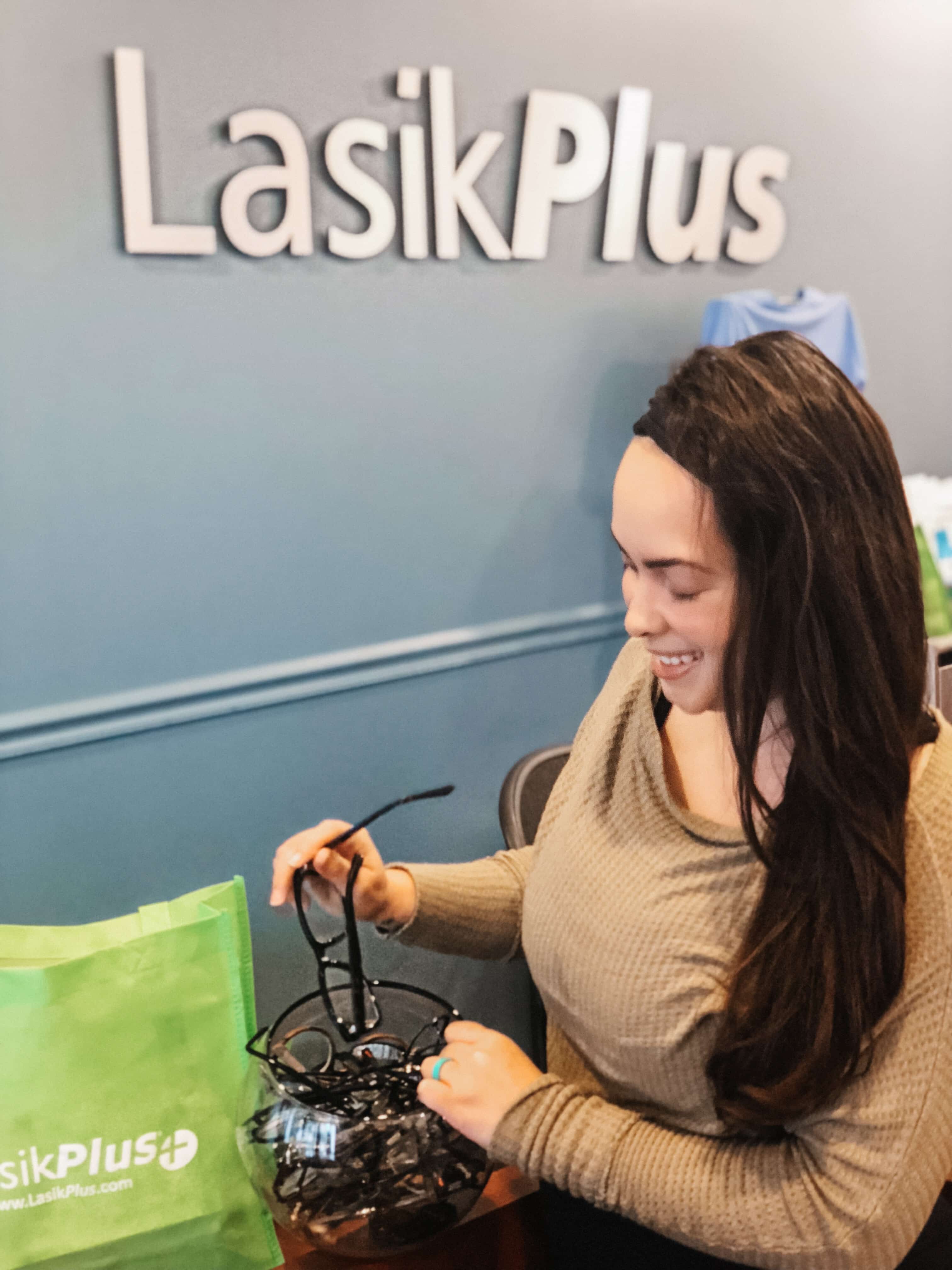 When you get Lasik at LasikPlus, you go back one month after the procedure so they can see how things are going. By the time I was one month post-op, I already had 20/20 vision- woohoo!! As a matter of fact, my vision was already 20/20 when I went to see them the day after the procedure.
At my one month post-op exam, the optometrist showed me these huge letters and asked me what they were. I started laughing because I thought he must be joking, of course I could see these huge letters… but he was serious. So I told him "that's clearly an O and an L" and he started laughing and was like "well, you couldn't see that when you first came in!" I was in shock. I couldn't believe what was so obvious and clear to me now was hardly visible to me just a few weeks before.
As a matter of fact, I'm now the only one of my friends and family members who can read street signs from far! I see even better than I could see with my contacts or glasses, it's crazy.
Oh, and I also got the clear to get my lash extensions done again at my one month post-op.
LasikPlus Vision Center Review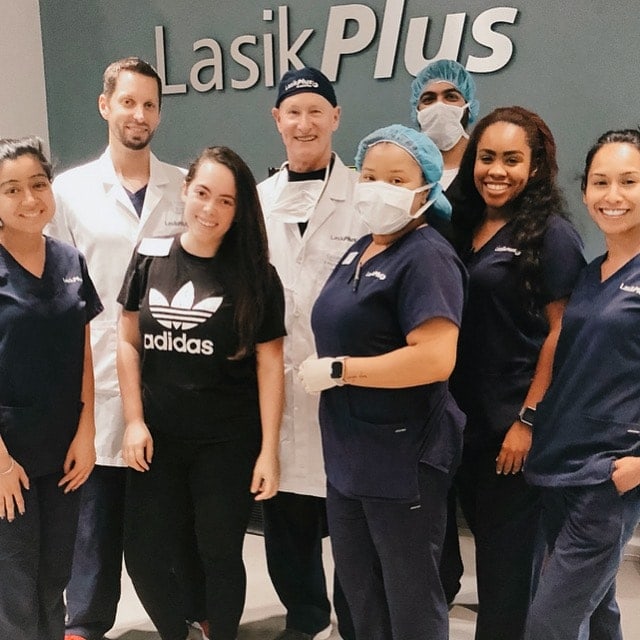 I highly recommend LasikPlus if you are considering getting Lasik done. The staff is so friendly and makes you feel extremely comfortable. Every optometrist I saw knew what they were talking about, were patient with all of my questions and really took the time to explain things to me.
I also love that they have a lifetime warranty on your procedure! You really can't beat that and it's not something I've seen offered elsewhere.
Also, their offices are very modern and clean so I felt super comfortable getting the procedure done there.
LasikPlus Cost
I can't give you an exact cost because it's going to vary depending on the person and what exactly you need to get done. However, I can offer you a free consultation and $400 off of your procedure! Just click here and setup your consultation, the $400 coupon code will automatically be added to your chart- but only if you sign up via this link.
LasikPlus Video
Here is the video of my entire LasikPlus experience and procedure:

Disclosure: This post was sponsored by LasikPlus, but all opinions and thoughts are 100% my own.

Xoxo,

Jessica

This post may contain affiliate links to help our readers find the best products.