This post may contain affiliate links to help our readers find the best products.
Keto does not mean having to give up coffee! As a matter of fact, your morning coffee is a huge plus when you are on keto… if you do it the right way.
It's easy to think that because regular coffee with creamer, sugar, etc, is so high carb you would have to eliminate it altogether. However, you can easily replace all of these things and still enjoy your favorite flavored coffee!
They key is finding low carb substitutes for the high carb things you love… like sugar!
That being said, I'm going to show you how to do just that with these 6 keto coffee hacks that are super easy for beginners to follow!
6 Genius Keto Coffee Hacks for Beginners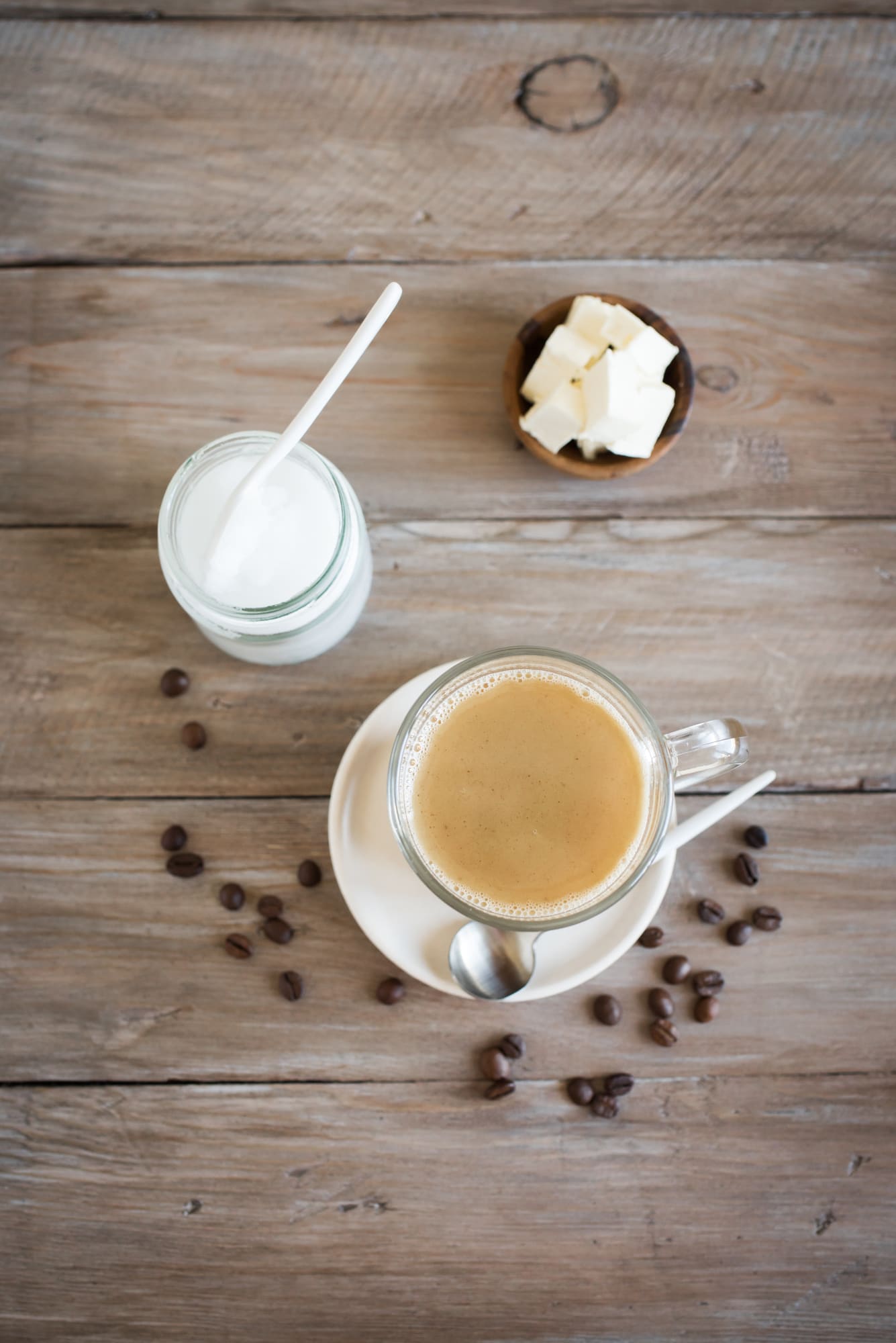 Use a coffee frother to easily blend all of your ingredients. I've tried it all and the coffee frother is not only the cheapest, but is also the quickest, quietest and easiest way to blend your keto coffee aka bulletproof coffee.

You'll be mixing things like powders or butter in to your coffee, so a spoon will not do unless you want chunks of stuff in your coffee.

All you have to do is press throw all of your ingredients in a cup, put the frother in the cup and press a button that will make it spin. It blends for less than a minute and is ready, smooth and creamy!

Butter or heavy cream gives the coffee a smooth consistency like milk (milk is high in carbs), and also give you the fat you need while in ketosis.

You can also use unsweetened almond milk if adding a lot of fat to your coffee doesn't fit in to your macros. I personally love to use Kerrygold pure, Irish butter.

You can find many low carb creamers made with real cream that even come in your favorite flavors.

I'm currently using a peppermint mocha creamer that only has 2g net carbs for 2 tbsp, which is more than enough to get the flavor in my coffee.

Just make sure that when you are at the grocery store you are looking for the creamers made with real cream, almond milk or coconut milk.

Use flavored ketones or MCT powder in your coffee. Both of these come in delicious flavors that can completely replace your creamer. There are flavors like vanilla, chocolate and salted caramel.

There is instant Keto Coffee that you can just open and mix in with boiling water. It mades it super easy to make coffee without much thought or effort. It also makes sticking to keto easier when you are on vacation or at work and need your cup of coffee.


Use a sugar alternative to sweeten your coffee. This one tastes just like regular white sugar and this one tastes just like brown sugar but without the high carbs. You can also use these for baking and sweetening anything else!

Granular SweetenerSweetener, Brown
Enjoy your coffee, you deserve it and you need it! 😉 Also, be sure to pin for later: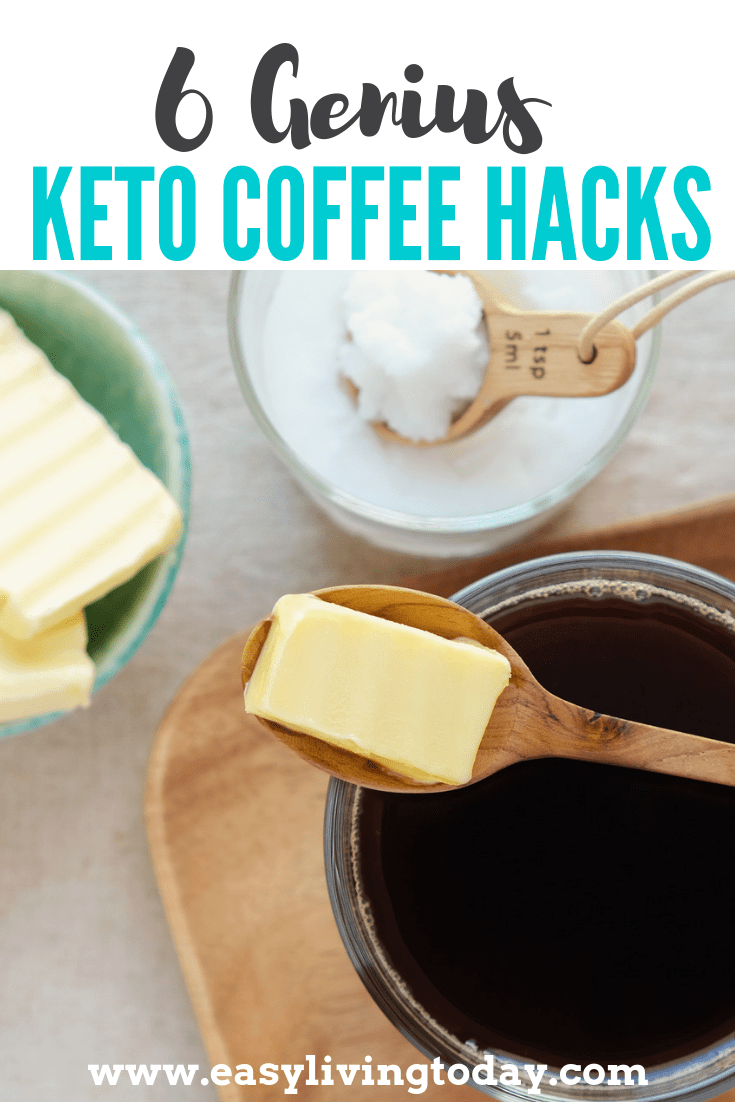 Xoxo,
Jessica