If you love to eat chips, these kale chips can help you curb that craving. They taste really good and are great for you.
I keep mine simple, but you can play with it by adding other seasonings of choice until you figure out exactly how you like them. I recommend trying them like this first, though. Once you have an idea of how they taste, you can start trying other seasonings like ranch or cajun spice blends.
Ingredients:
1 head of kale, washed and dried
2 tbsp of olive oil
Dash of sea salt, or to taste
Directions:
Preheat oven to 275 degrees F
Remove ribs from kale
Cut in to 1-2 inch pieces
Toss with olive oil and salt
Lay on baking sheet
Bake for 10 minutes then flip and bake another 10 minutes
Enjoy!
21 Day Fix:
Serving size = 1 cup
1 Green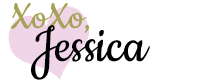 This post may contain affiliate links to help our readers find the best products.