Have you ever been stuck in a rut where you have run out of healthy food options at home, but you don't have the time to go to the grocery store? And if you don't get some healthy food in your house ASAP you're going to eat all of your toddlers arrowroot cookies?!
It happens, ladies… it happens!
Luckily we live in a world of convenience and there is finally a way around these issues.
Convenient Grocery Shopping When You're Swamped
Have you heard of Jewel-Osco Home Delivery? You can now order groceries off of the Jewel website or the Jewel-Osco mobile app and have them delivered right to your kitchen!
You don't have to get dressed, you don't have to drive anywhere, you just have to get on your smartphone or computer and place a quick order. Then you choose a delivery time and have your groceries delivered right to your kitchen counter the same day (as long as you order by 1PM)!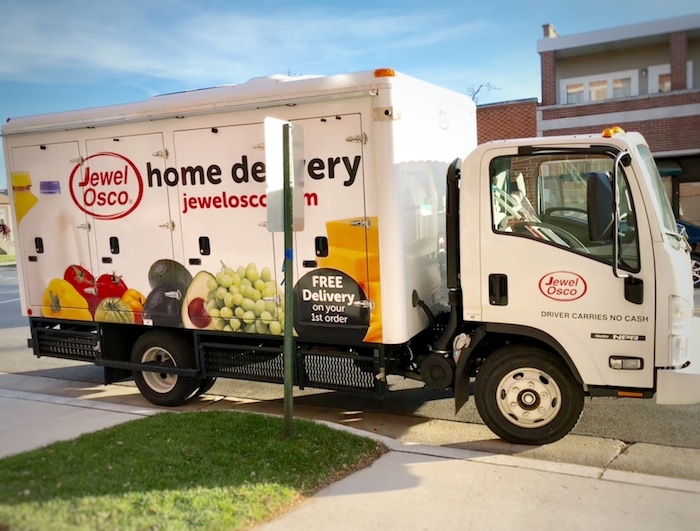 We have been celebrating my sons first birthday, so my fridge was packed with cake, fried foods and all kinds of stuff I shouldn't eat for a week straight.
However, I didn't have time to go to the store. So I got online and ordered a few musts to keep me on track while we recovered from all of the birthday food.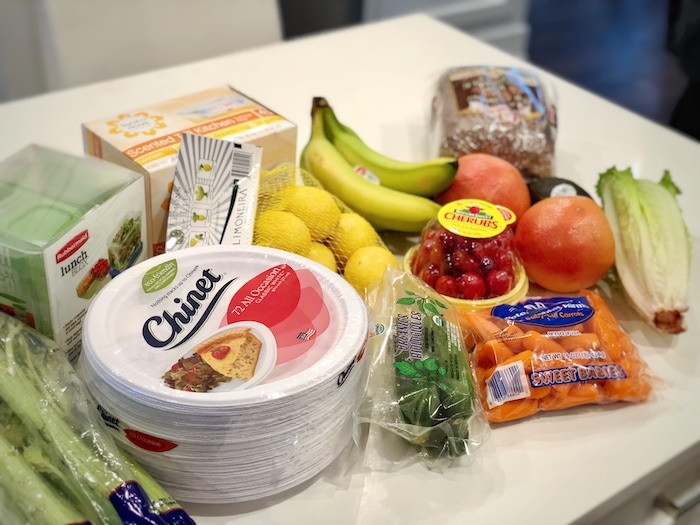 I ordered food to prep healthy snacks (they even had a super cool salad box!) and my lemon/cucumber water so I wouldn't be tempted by the millions of juice boxes in my fridge.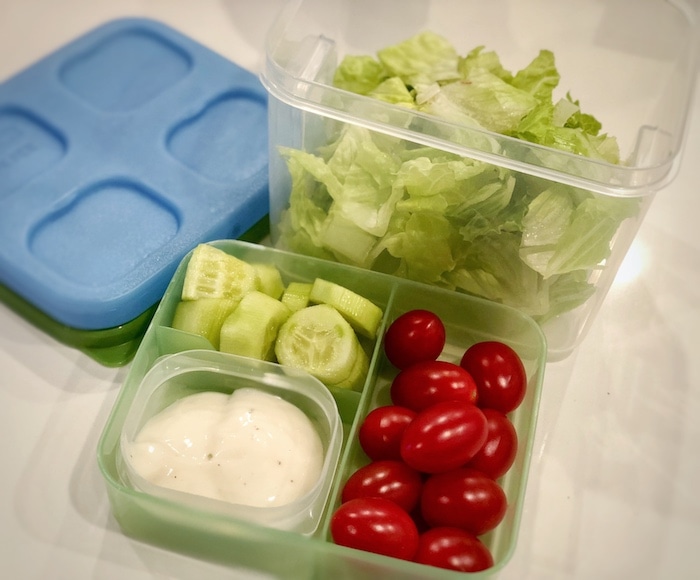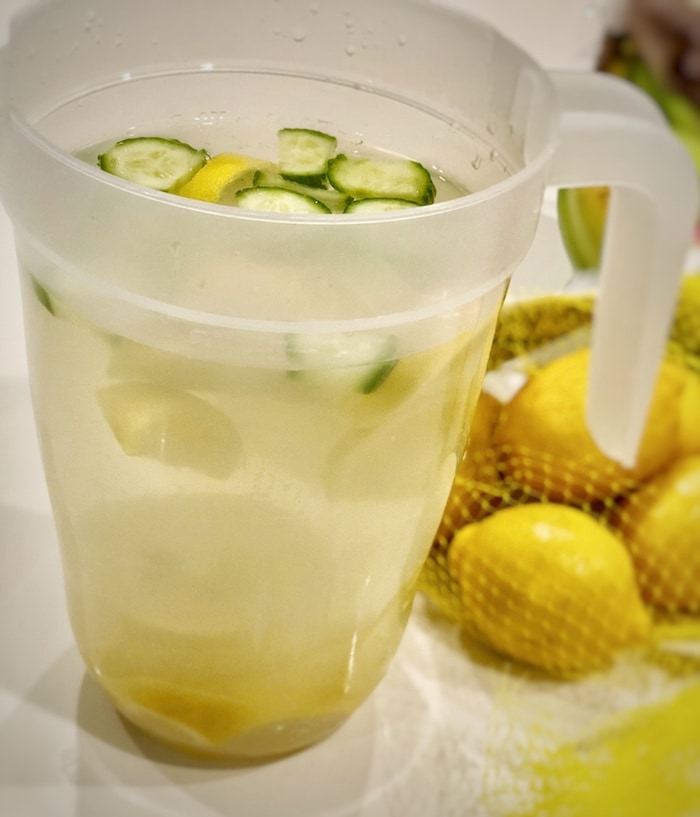 Why Grocery Delivery is the Best Option
I prefer grocery delivery over going to the store for several reasons:
It requires less effort and time. I hate having to waste over an hour at the grocery store (not to mention commute time), but with the option to order online it just takes me 20 minutes.
You are more careful with your spending. The price in your cart updates as you add things to it, so you'll know if you're close to hitting your budget without having to wait until you are already checking out and it's too late to rethink your decisions.
There is less temptation so you are more careful with what you buy. You're not tempted by a million unhealthy food items as you walk the aisles, so you only buy what you planned to buy and eliminate the extra junk.
You don't have to carry a bunch of grocery bags up to your kitchen! The delivery guy will take your groceries right to your kitchen counter.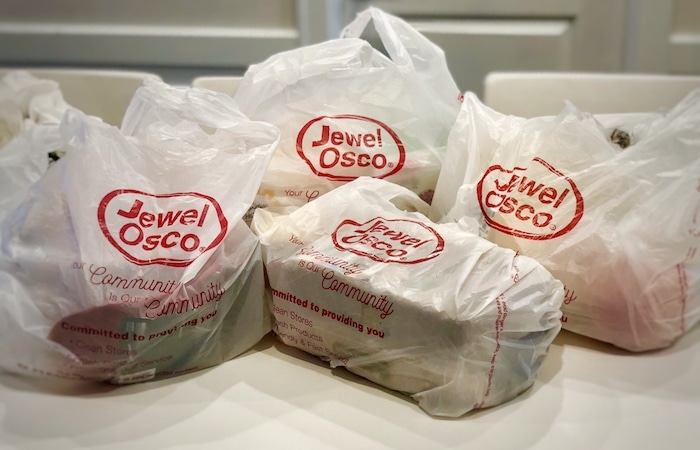 Why Jewel-Osco Home Delivery
I've always loved shopping at Jewel because they're produce is so fresh and high quality. So now that they offer home delivery, it's a no brainer.
I especially prefer Jewel-Osco Home Delivery because they offer several benefits:
They have 1 hour delivery windows available, so you don't have to wait at home all day trying to catch the delivery guy.
At some locations, you can also pick up curbside of the store, if you prefer.
Delivery and pickup is available 7 days a week.
Shop By History feature lets you reorder quickly, since we usually buy a lot of the same things over and over.
Driver brings groceries to your door or even to your kitchen.
Delivery trucks are equipped with frozen and chilled compartments to keep your ice cream frozen and vegetables crisp.

If you choose a 4 hour delivery window, your delivery is free! Here are the costs for other delivery windows:

1-hour delivery window: $5.95 on purchases of $150 or more, $7.95 on purchases under $150
2-hour delivery window: $2.95 on purchases of $150 or more, $4.95 on purchases under $150
** Please note that there is a $30 minimum spend for grocery delivery or pickup.
$25 off AND Free Delivery on Jewel-Osco Home Delivery
Try it out and let me know what you think! You have nothing to lose by trying it, plus you can get $25 off of your first order AND free delivery! To get $25 Off + Free Delivery on your 1st order when you spend $100 or more use the promo code JEWEL (valid on orders placed until 2/28/18).
Enjoy!!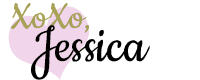 This is a sponsored conversation written by me on behalf of Jewel-Osco. The opinions and text are all mine.

This post may contain affiliate links to help our readers find the best products.