This is a sponsored post written by me on behalf of Iron-Tek. All opinions are 100% mine.
Are you always too tired to workout? What if I told you there are simple and straightforward solutions to these problems?
I recently came across a back-to-basics, simplified supplements line by Iron-Tek that I wanted to share with you all.
Why Iron-Tek Supplements?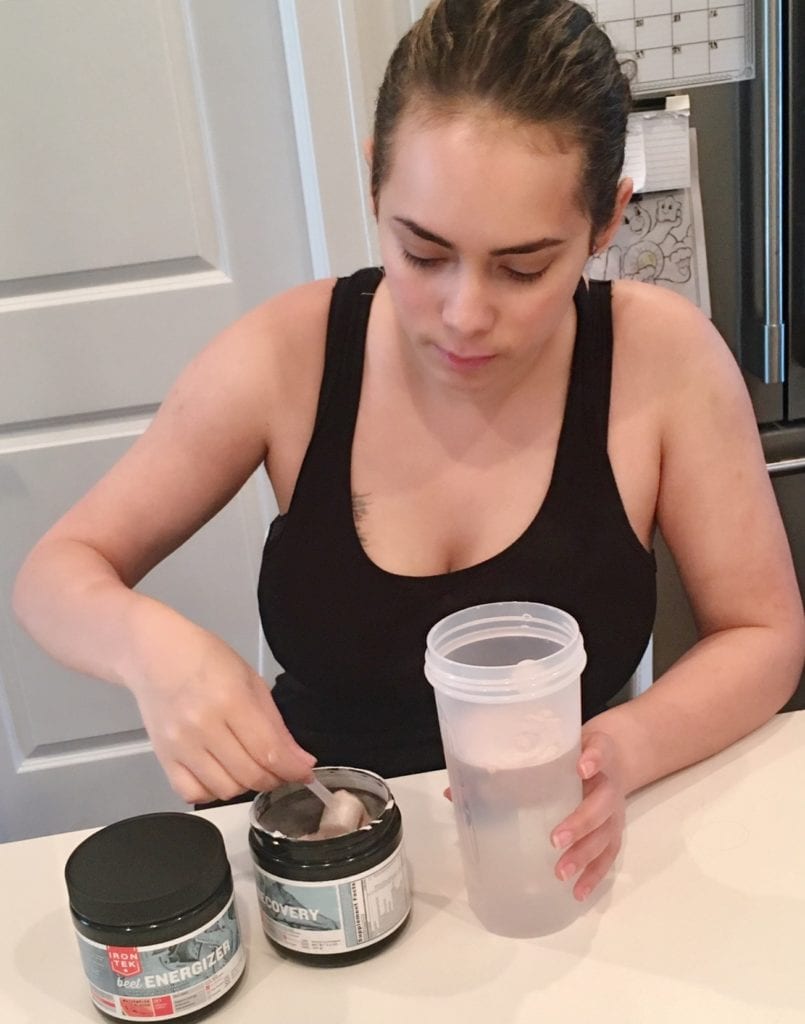 Iron-Tek was just relaunched in 2016 as a simple 3-part system: everyday, pre-workout and post-workout supplements.
They have gone back to the basics and crafted a system of workout supplements to help simplify things– whether you are getting fit to look good, or getting fit to get fit.
The best part is, these supplements do not have artificial sweeteners, preservatives or artificial colors. They also do not use yeast or wheat. Furthermore, they are gluten free, non-GMO, and come in recyclable packaging. Some Iron-Tek products are even vegan & kosher!
The great thing about these supplements, though, is that they're so straightforward that you wont have to worry about how or when to take them. The packaging clearly labels if a specific product is meant to be taken pre-workout, post-workout or everyday (whether you workout or not that day).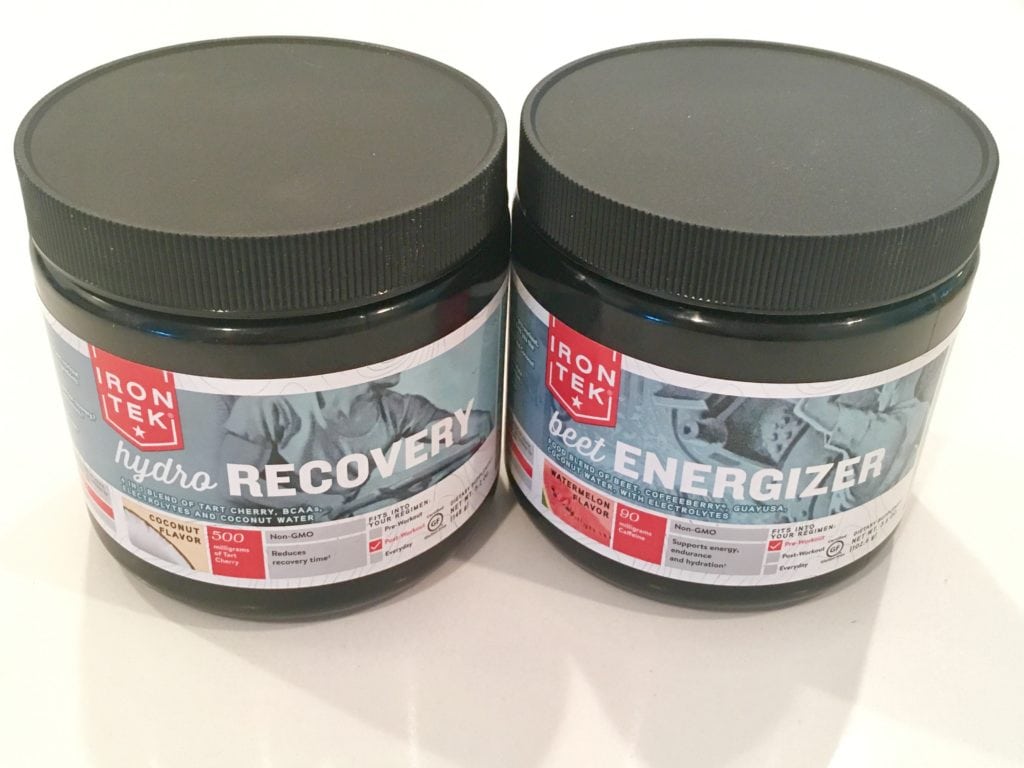 The website also separates the supplements by when they are supposed to be taken, so it's easy for you to find and purchase exactly what you're looking for.
Pre-workout: Iron-Tek Beet Energizer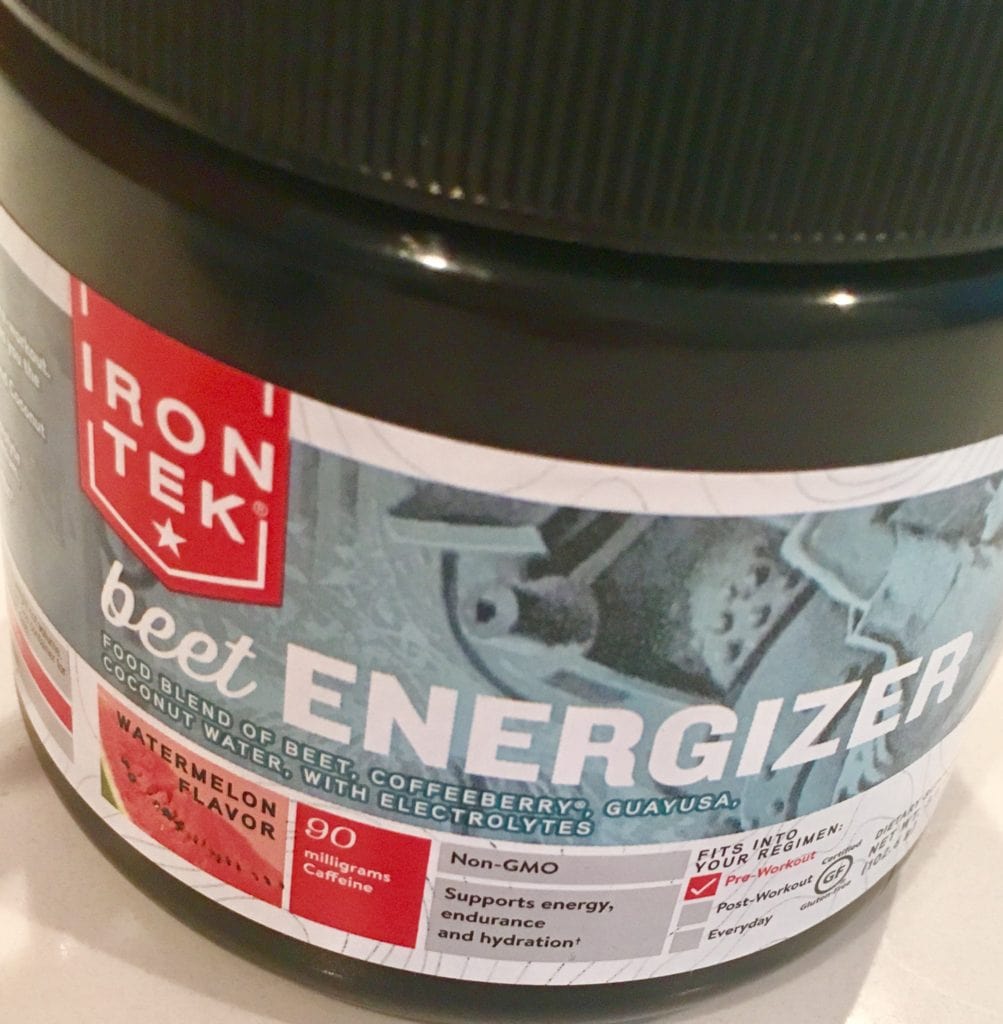 The Beet Energizer is a pre-workout powder that you mix with one cup of water before working out.
Then it supports the energy and endurance you need to help you perform your best during your workout.
This beet energizer is only 10 calories per serving and is a food blend of beet, coffeeberry, guayusa and coconut water with electrolytes.  It also has 90 mg of naturally occurring caffeine, which is like a cup of coffee.
That means you can no longer use being "too tired" as an excuse because this will pump you right up 😉
And yes, it works for me even after a long day of chasing my toddler around while trying to feed my infant and get some work done. If it weren't for pre-workout, I'd be lost!
Post-workout: Iron-Tek Hydro Recovery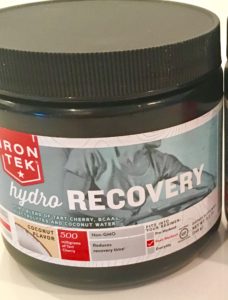 The Hydro Recovery supplement is another favorite of mine.
Again, you mix the powder with water and just drink it. However, you drink this one after completing your workout and it helps promote recovery and hydration.
So, how does it work? Hydro Recovery is a 4 in 1 blend of tart cherry, BCAAs, electrolytes and coconut water.
Tart cherry reduces recovery time.
BCAAs promote muscle health and recovery.
Coconut water, with potassium, plays an essential role in muscle contractions.
Essential electrolytes replenish electrolyte minerals lost during intense workout for hydration.
Everyday Supplements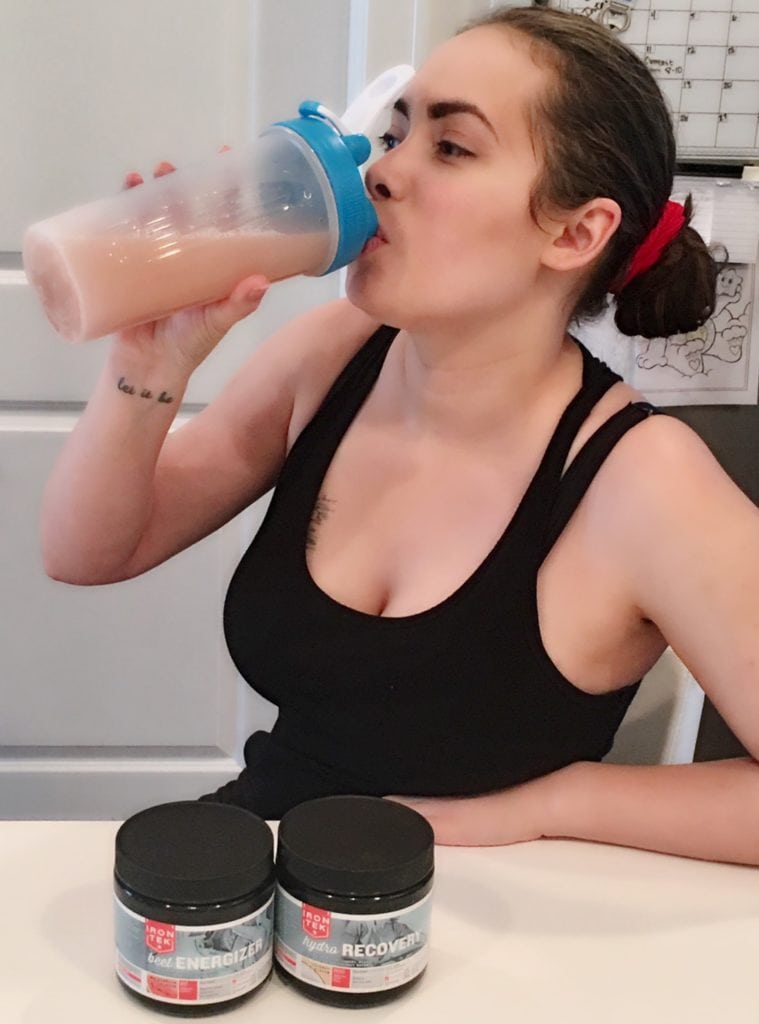 Iron-Tek also offers supplements that you can take everyday, whether you workout or not.
These include protein powders to support muscle tissue and CLA to support the reduction of body fat and also support lean body mass. 
So no matter what your fitness goals are, there is a supplement to fit your needs.
The supplements I use regularly are:
Pre-workout to support energy to exercise after a long day.
Post-workout to help me recover.
Protein powder to make sure I'm getting enough protein and to support muscle tissue.
Make sure to visit Iron-Tek on social media for more information:
What supplements do you think would be beneficial to your specific routine?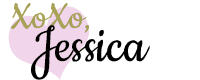 This post may contain affiliate links to help our readers find the best products.