Guess what?!?!

I'm pregnant with baby #2!!
I thought of a million ways to announce this pregnancy a bit more gracefully… but I'm too excited- and who has time for that when they're excited?!
I couldn't even wait to tell my husband in a cute way, and I envy those who do. But, as for me, I blurted it out the moment I peed on a stick… at 5:30AM.
My first is 10 months old, and we always new we wanted babies close in age since we both have huge age gaps between us and our siblings. My sister is 11 years older than me and my husbands sister is 17 years older than him. That means our son wouldn't even have cousins his age, so a little brother or sister was a must.
I also knew that I wanted a summer baby, so I planned this pregnancy down to the minute… seriously. My son is a winter baby and our Chicago winters are brutal. As a newborn, he got sick a few times because of the weather and I'm hoping to avoid that this time.
We also have way too many winter birthdays in our family already, on top of the holidays. So I'm also hoping to avoid going broke every winter.
As you can probably tell, there wasn't a whole lot of romance or kissing under the rain, but there was a lot of peeing on sticks and then chasing around a 10 month old (my poor husband). But it all works the same 😉
For the sake of not posting TMI for those who don't want to hear it, I'll be making another post on how I got pregnant so fast and right when I wanted.
Lots of love to those of you trying to conceive, I know how stressful it can be!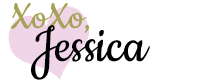 This post may contain affiliate links to help our readers find the best products.