We're thrilled to be partnering with Baby Dove to bring you this post.
It's finally warming up and we get to go outside and play with our little ones, yay!
As fun and exciting as that is, it also means lots of dirty hands, sweaty feet and random gunk all over their faces. That's what being a kid is all about anyway, right?!
I love watching them explore new things, learn and just enjoy life… but for the sake of all of us, I like to try to keep them as clean and fresh as possible all day long. That is why I've partnered with Baby Dove to show you exactly how to do that!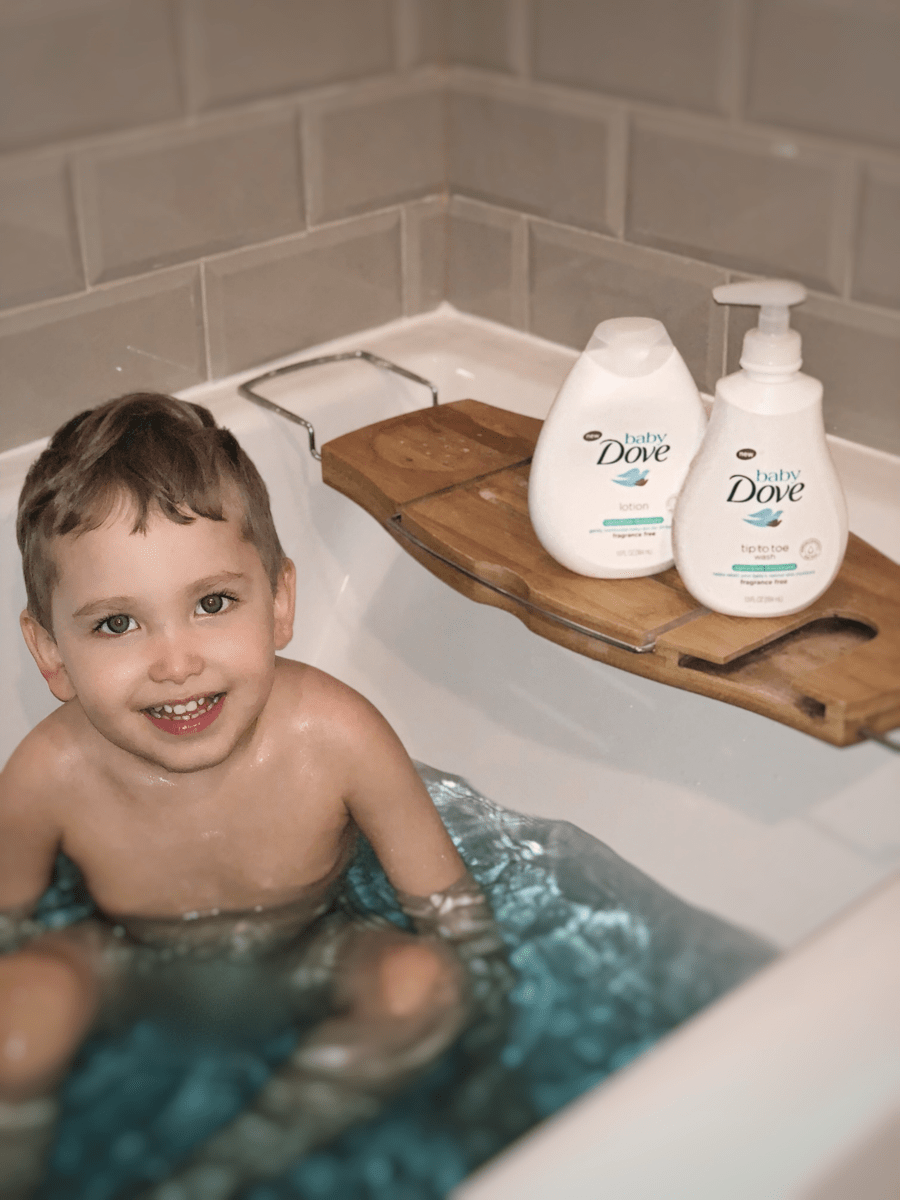 So, how do you keep your little ones clean when they are constantly getting into things and taking their shoes off?
It's actually pretty easy!
How to Easily Keep Active Toddlers Fresh & Clean All Day Long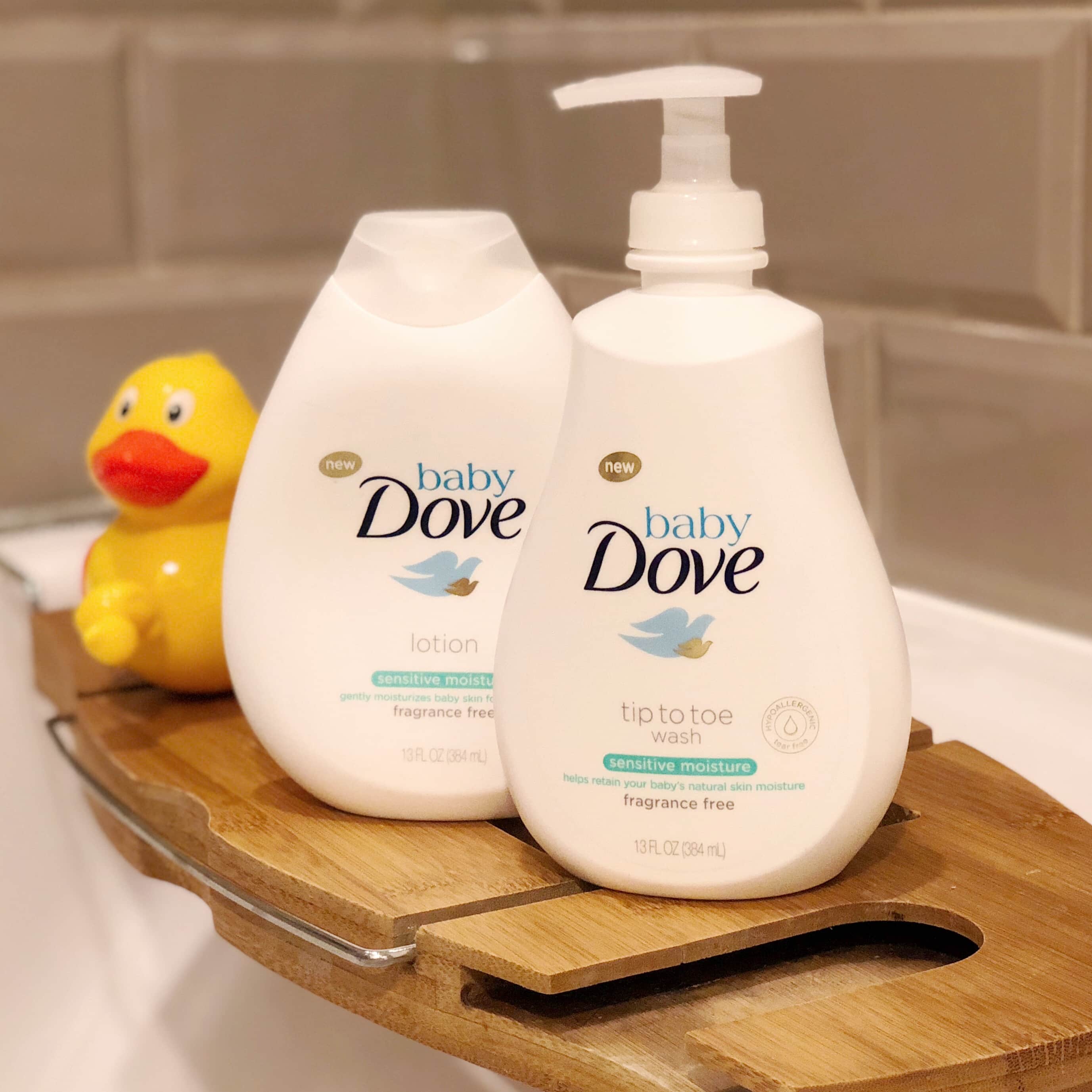 While there's no one right way to parent, there is a superior way to care for baby's skin. That being said, I believe that using products that are made with 100% skin-natural nutrients specifically for delicate baby skin is the way to go. Baby Dove cleansers and lotions are made with 100% skin-natural nutrients for delicate baby skin, which is why I chose to use Baby Dove products on my little ones.
Keeping Clean on the Go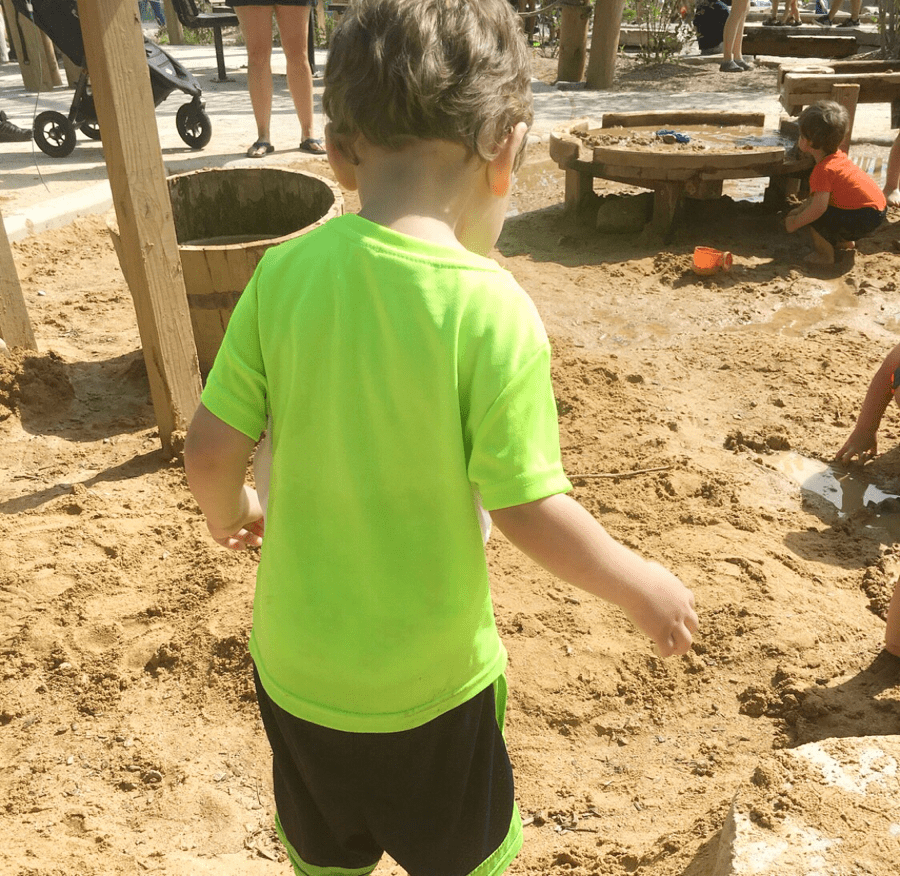 Keeping your little ones clean on the go is super easy! All you need to do is throw a pack of Baby Dove Sensitive Moisture Baby Wipes into your diaper bag and you are set.
These wipes are as gentle as water and remove impurities from your newborn, infant or toddler's skin and provide instant moisturization. The best part is that they are suitable for all over use, so you can use them for diaper changes or for cleaning their faces.
Every time your little one gets in to something dirty or decides to take off his or her shoes to feel the dirt with their feet, breathe in and then just wipe them down… and then repeat the other twenty times it happens.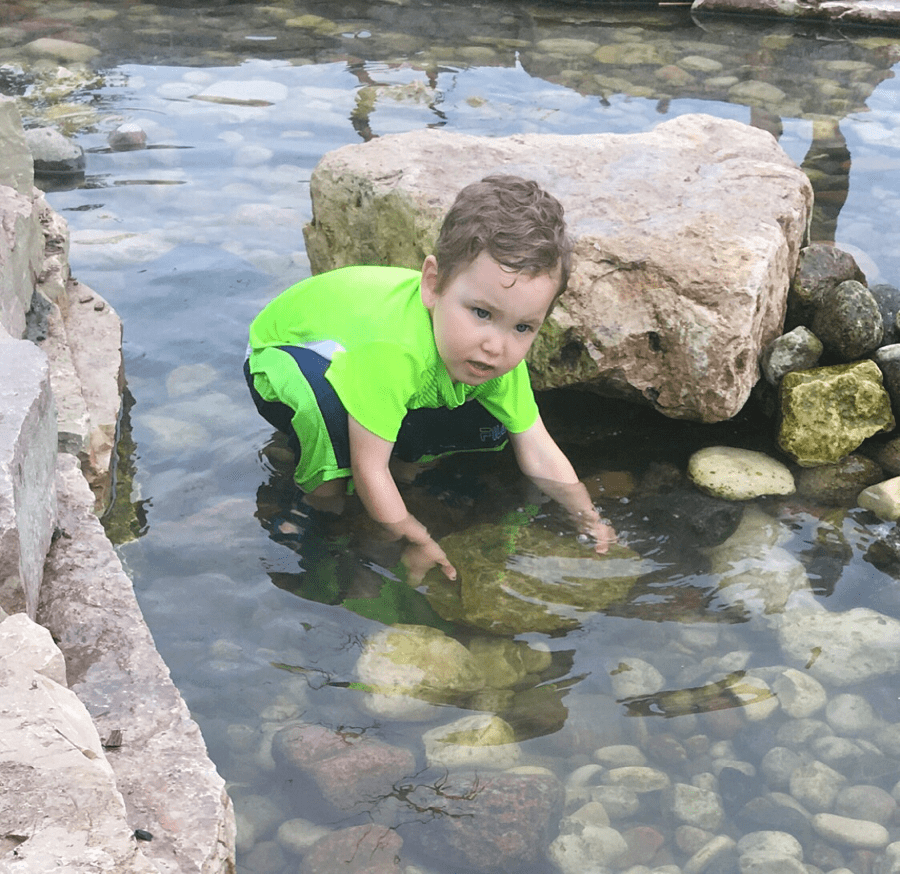 It's really that easy, and I wish that when I was a new mom, I knew not to stress over my little one getting dirty. It just takes a minute or two to wipe them down (if you're prepared with wipes at all times) in exchange for them having a blast.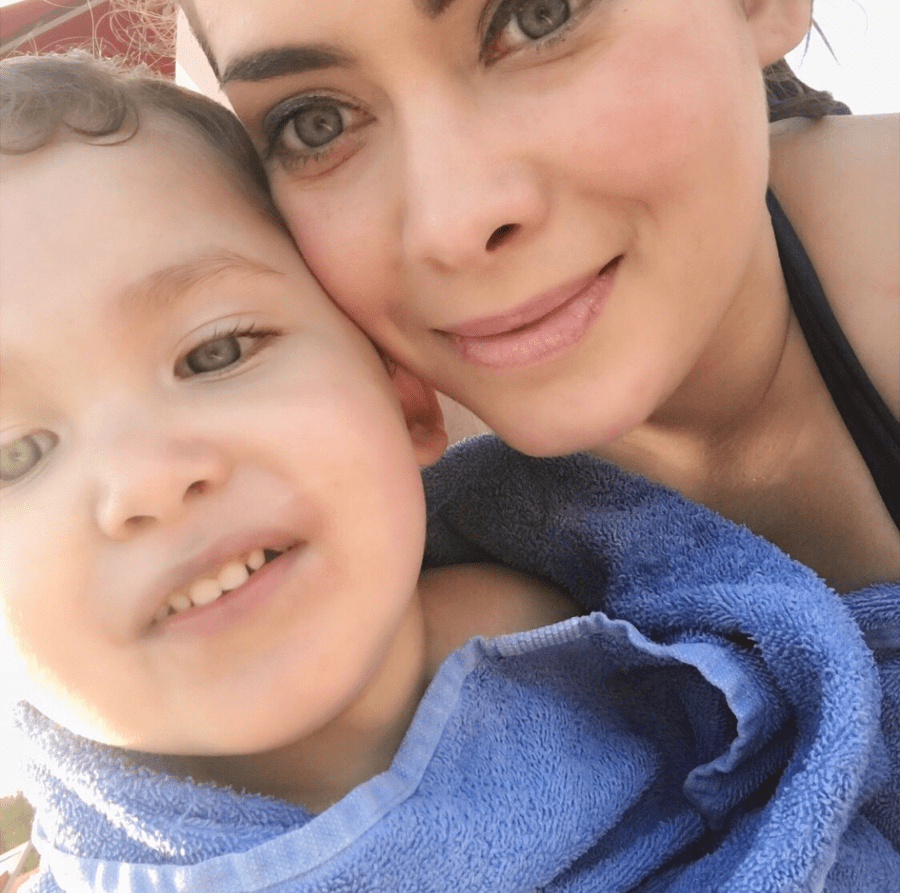 So, sit back and watch them enjoy life and new experiences knowing that a little dirt isn't an issue.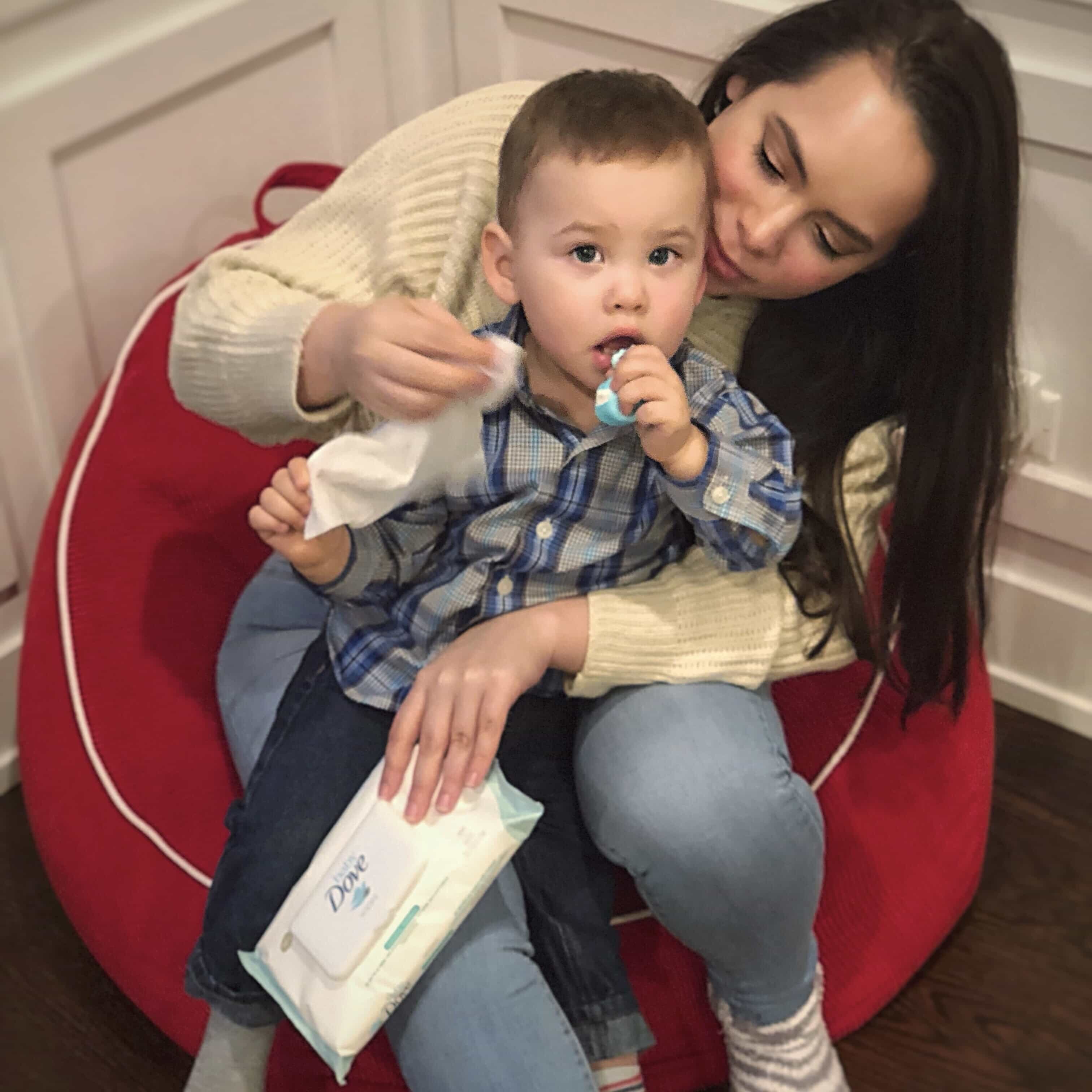 Deep Cleaning at Home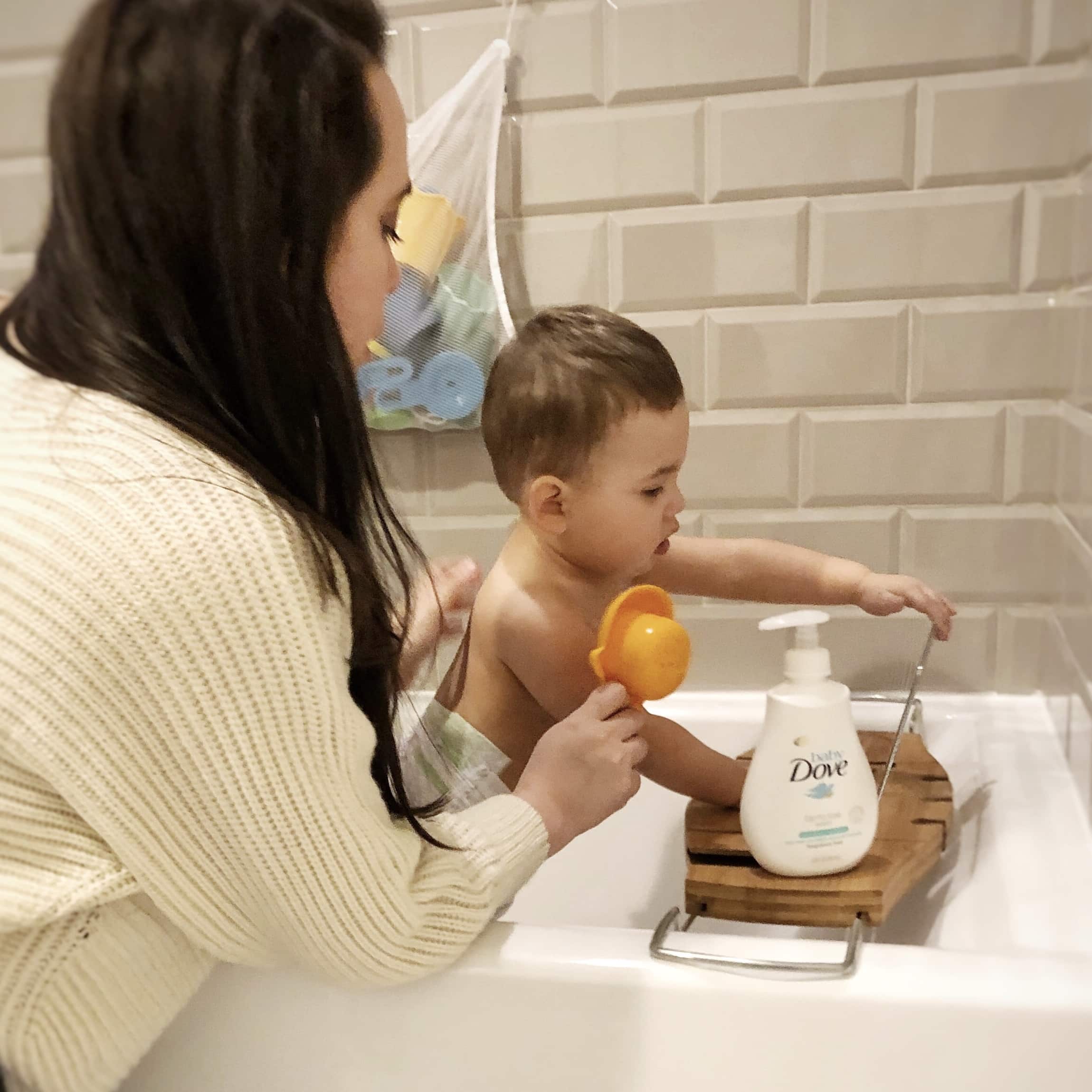 Once you get home, you can really clean them up and have them feeling fresh again.
I like to make bath time a relaxing part of the day where they can wind down. I fill the tub with nice, warm water and a few toys. I let them play for a bit so they can enjoy their bath time and continue looking forward to it every night (especially since they only see these toys at bath time!).
Then I wash them up with Baby Dove Sensitive Moisture Tip to Toe Wash. I love this wash because it contains nutrients that are 100% identical to those found naturally in skin. It also has a super-rich and creamy lather that leaves skin feeling clean, soft and moisturized. Of course, it is also tear-free!
Once I'm done cleaning my little ones, I immediately get them out of the tub and dry their skin. Then I put on their Baby Dove Sensitive Moisture Baby Lotion. This lotion provides 24 hours of moisture, so I know their skin will still be moisturized until their next bath.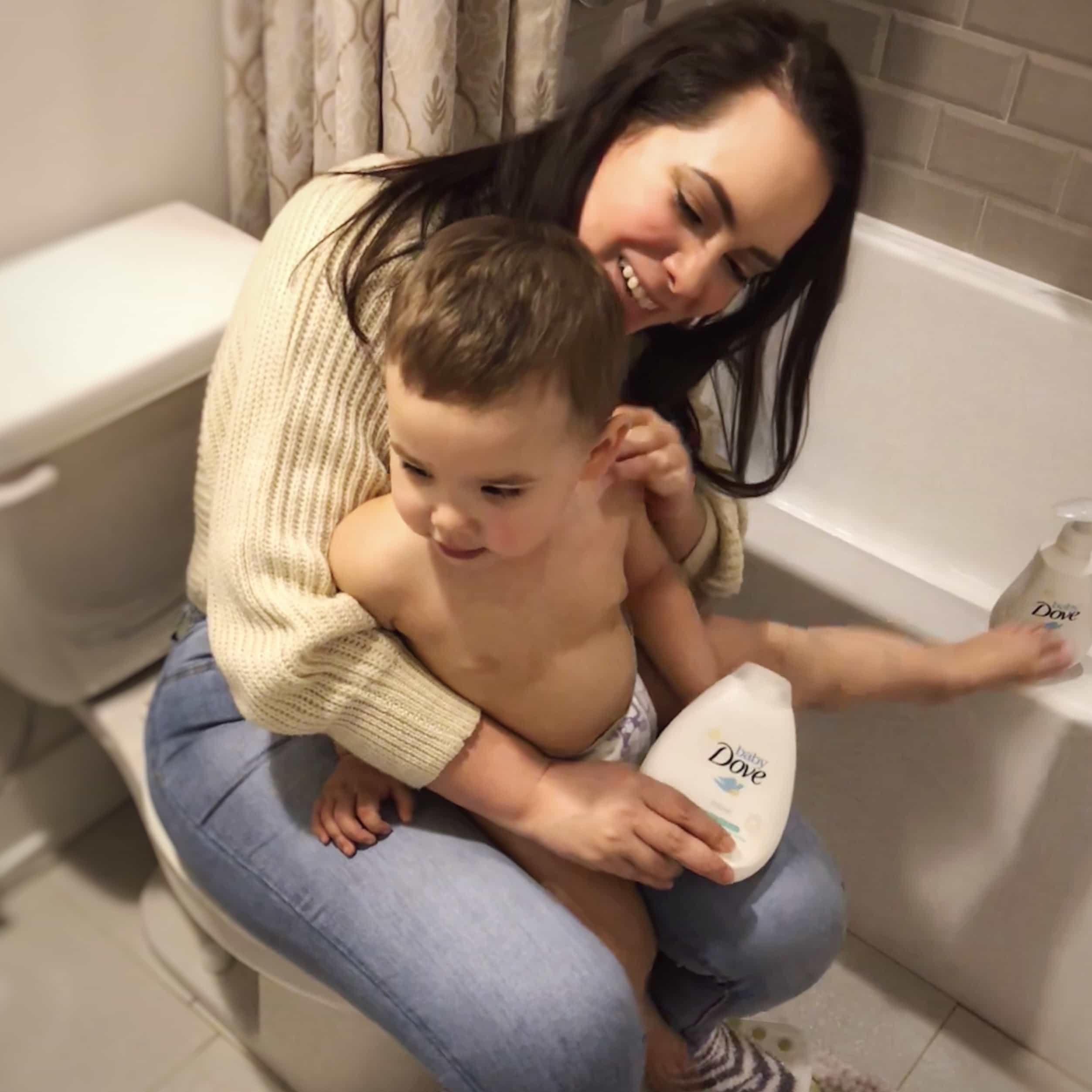 Once bath time is over, I either read them a book and get them right to bed or let them play with a quiet and relaxing toy that will not make a mess. Then we repeat this all over again the next day 🙂

Disclosure: This is a sponsored post written by me on behalf of Baby Dove.

This post may contain affiliate links to help our readers find the best products.