As someone who travels very often, when Covid hit I went stir crazy. Being stuck in the house was extremely hard on me. However, I'm excited to say that a year later I finally got to go on my first vacation since the original shutdown hit.
And let me tell you, it was AMAZING.
We decided on Riu Palace Riviera Maya because I have always loved the Riu brand and trust them completely. I am also a huge fan of Riviera Maya and their crystal clear beaches. As a matter of fact, Riu Palace Riviera Maya is situated on the most beautiful beach I have ever seen in Mexico.
But… I know what you're really wondering right now is how they are handling the whole pandemic situation- so here you go.
Riu Palace Riviera Maya During Covid Pandemic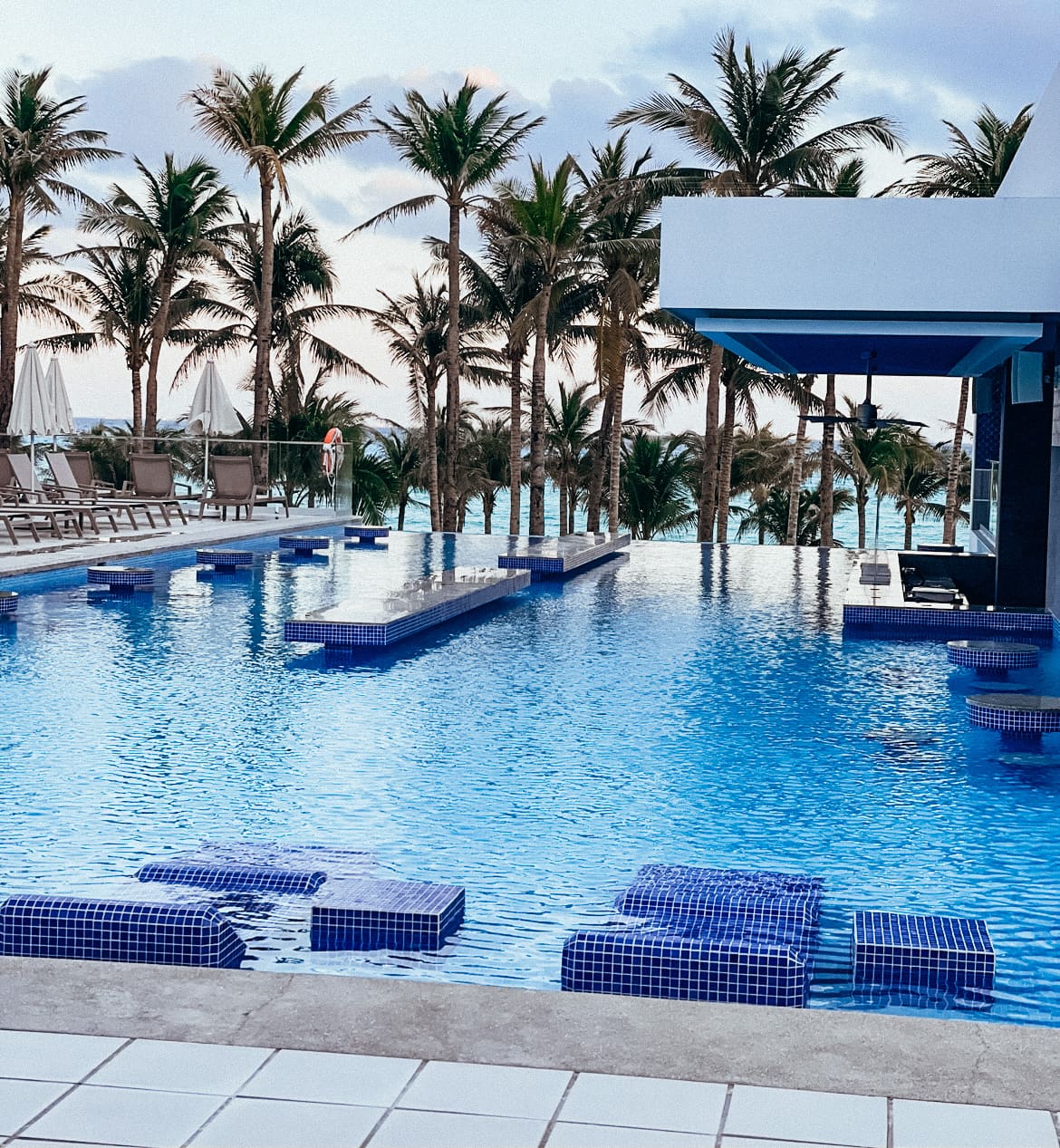 First and foremost, I was super impressed with how they are handling everything. It really made traveling stress free and I was not worried at all my entire trip.
From the moment you arrive at the resort, you will notice that all employees are wearing masks properly and there are social distancing markers throughout the resort. They have kept the resort at a capacity where you are able to safely and comfortable social distance from people outside of your group without feeling awkward.
They also have a Covid testing site inside of the resort where you can get tested before your return to the states, for free. We received hour test results just a few hours after we took it (the same night). The testing area is extremely clean and comfortable and the test was really fast, less than a minute. We had our test results in hand with more than enough time to come back to the states.
The resort itself is also extremely clean and I saw employees sanitizing on multiple occasions. Everyone on the resort was very respectful and we didn't have one issue in the five days we were there. It was the opposite, I was pleasantly surprised at how easily and smoothly everything went.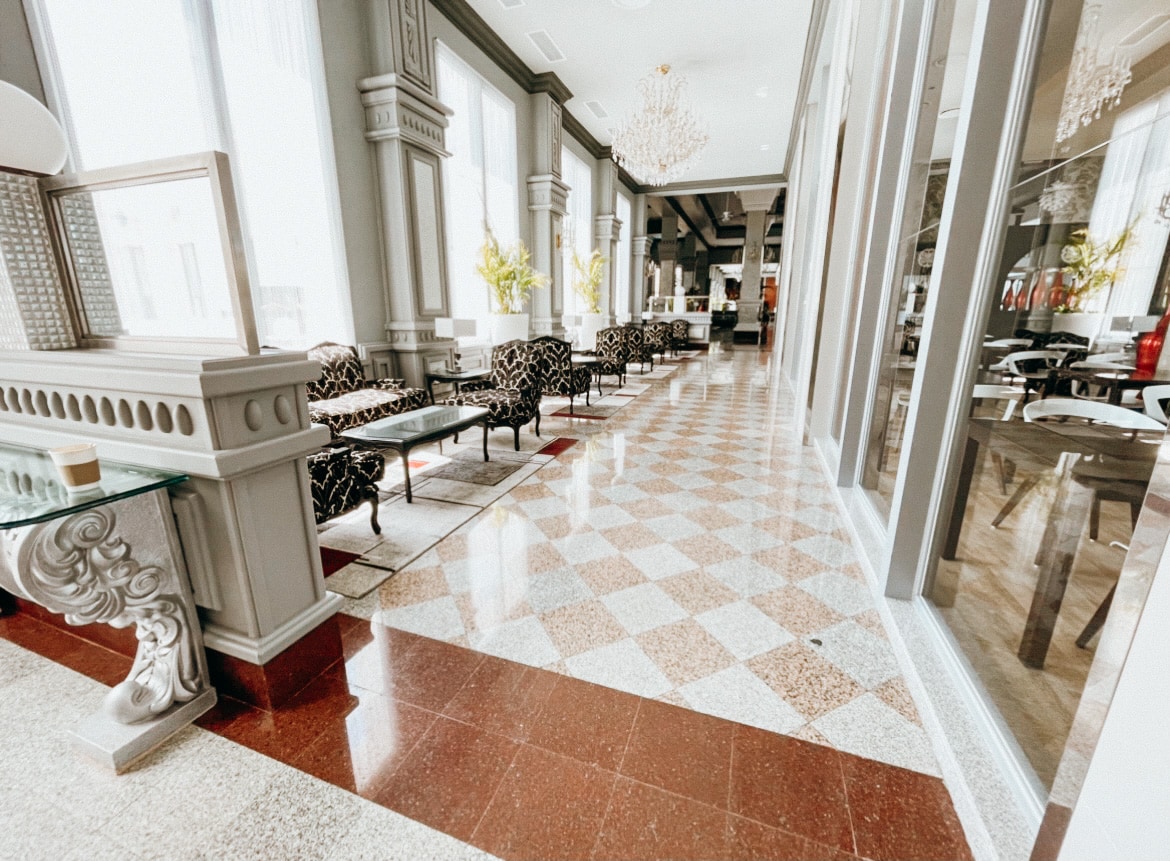 The food was delicious, as usual with Riu resorts, and the menus were all completely digital. Riu has their own app (works with all of their resorts) where you get to see everything digitally and easily from your phone. You go in to the app, select your resort, and from there you can see everything from maps, to restaurant hours, to menus, to spa services, to available appointments, show times, etc. It's super easy, convenient and doesn't require you to touch paper at all. They even offer contactless payment and digital check-in.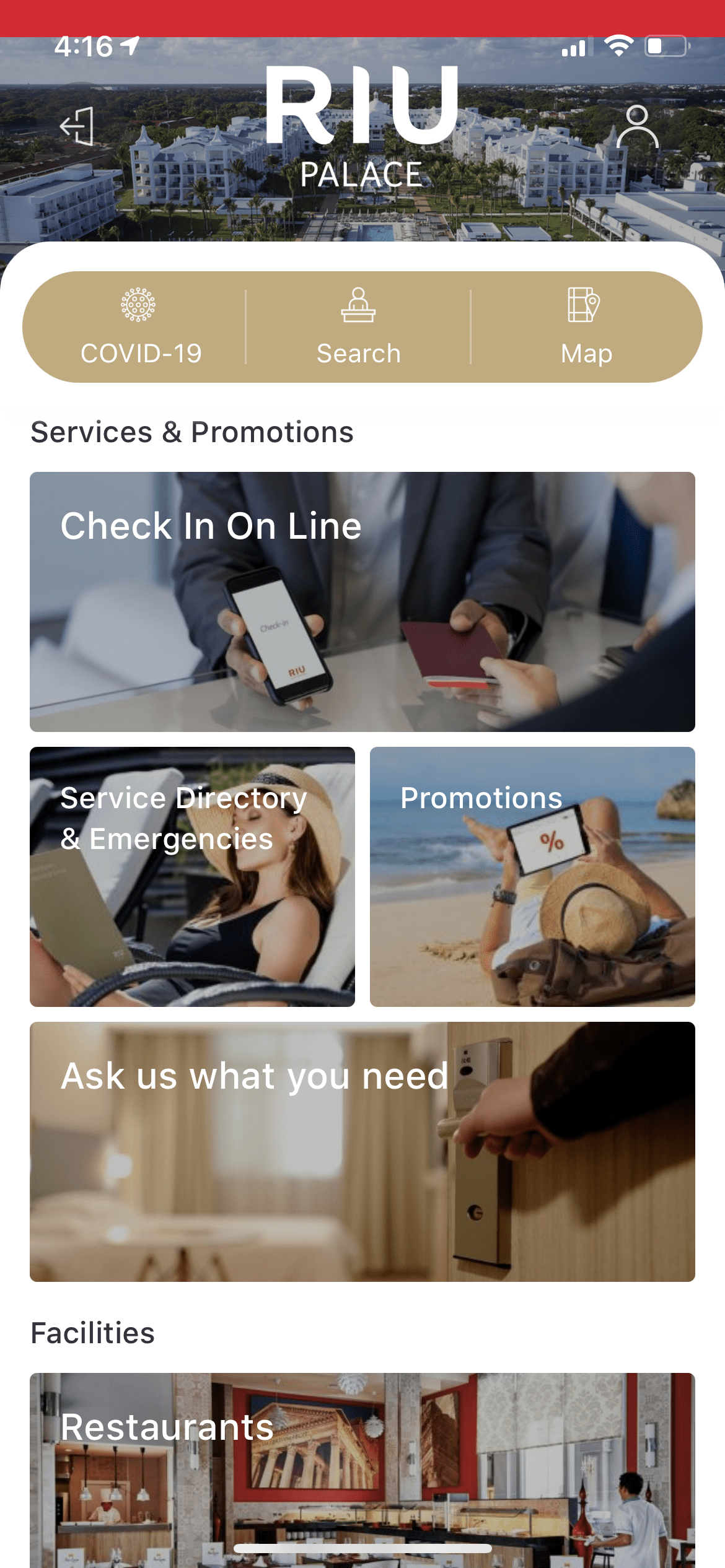 All in all, Riu Palace Riviera Maya is handling everything extremely well and I highly recommend them if you are looking to go on vacation anytime soon. There is still so much to do there while being extremely safe and comfortable. I am happy to say that I was there for five days and have already been home for three weeks and have been Covid free!

Xoxo,

Jessica

This post may contain affiliate links to help our readers find the best products.