This post may contain affiliate links to help our readers find the best products.
If you're here, you likely already heard of Emsculpt but are wondering… does it work?! I've done six Emsculpt sessions and it has been three months since my first session- so I'm ready to give you a full, in depth and honest Emsculpt review!
FYI, if you're in Chicago, I highly recommend Olivo Med Spa for Emsculpt treatments because they 1) know what they're doing and 2) they offer you the most for your money. Plus, you can get two extra sessions for free if you tell them I sent you- for a total of six sessions for the price of four!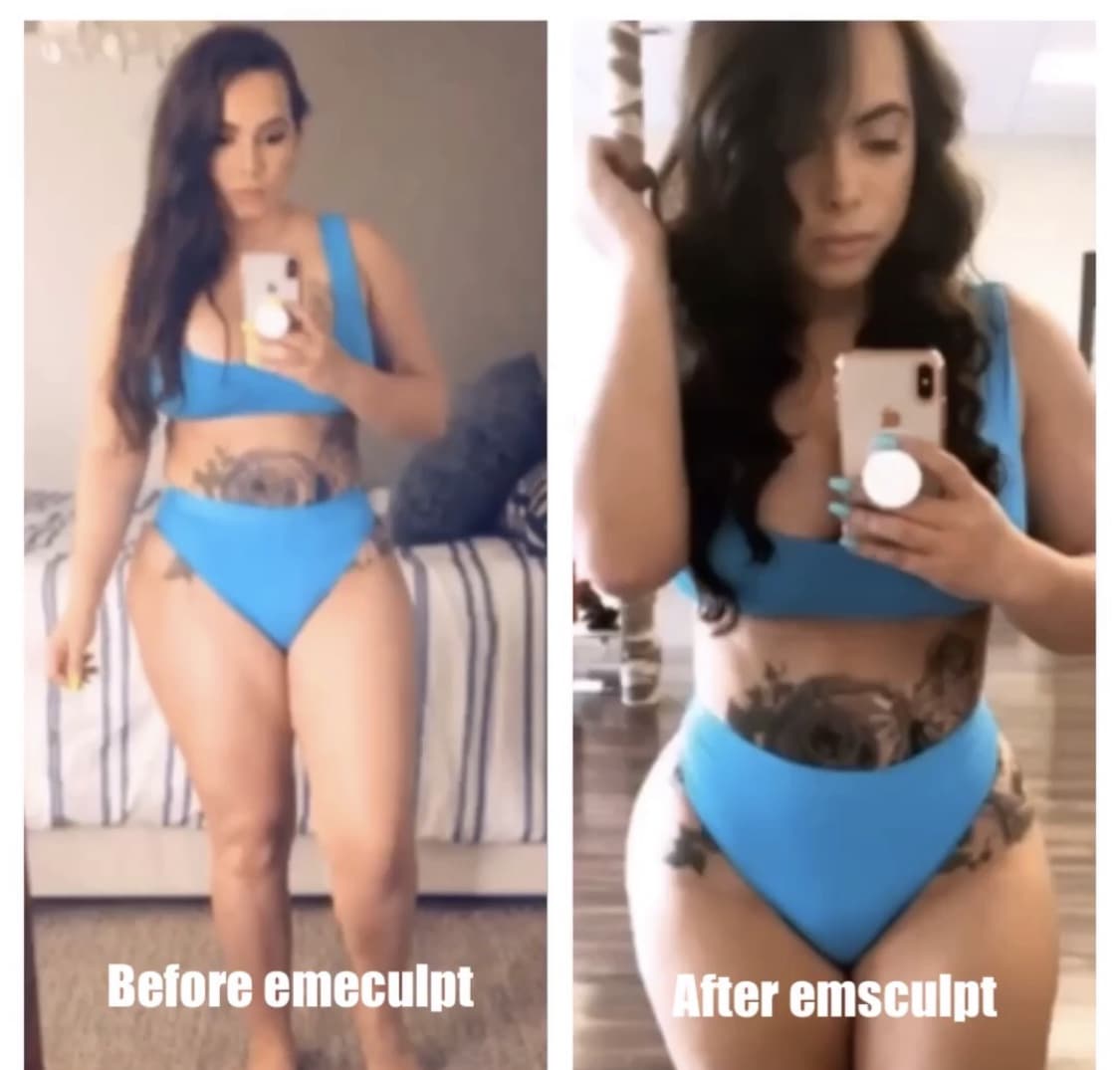 Honest Emsculpt Review
I first heard of Emsculpt when I found out some of my favorite celebrities were constantly doing Emsculpt to help tone and define their bodies. I just had to test it out because… curiosity, right?? It's probably why you're here, too!
How does Emsculpt work?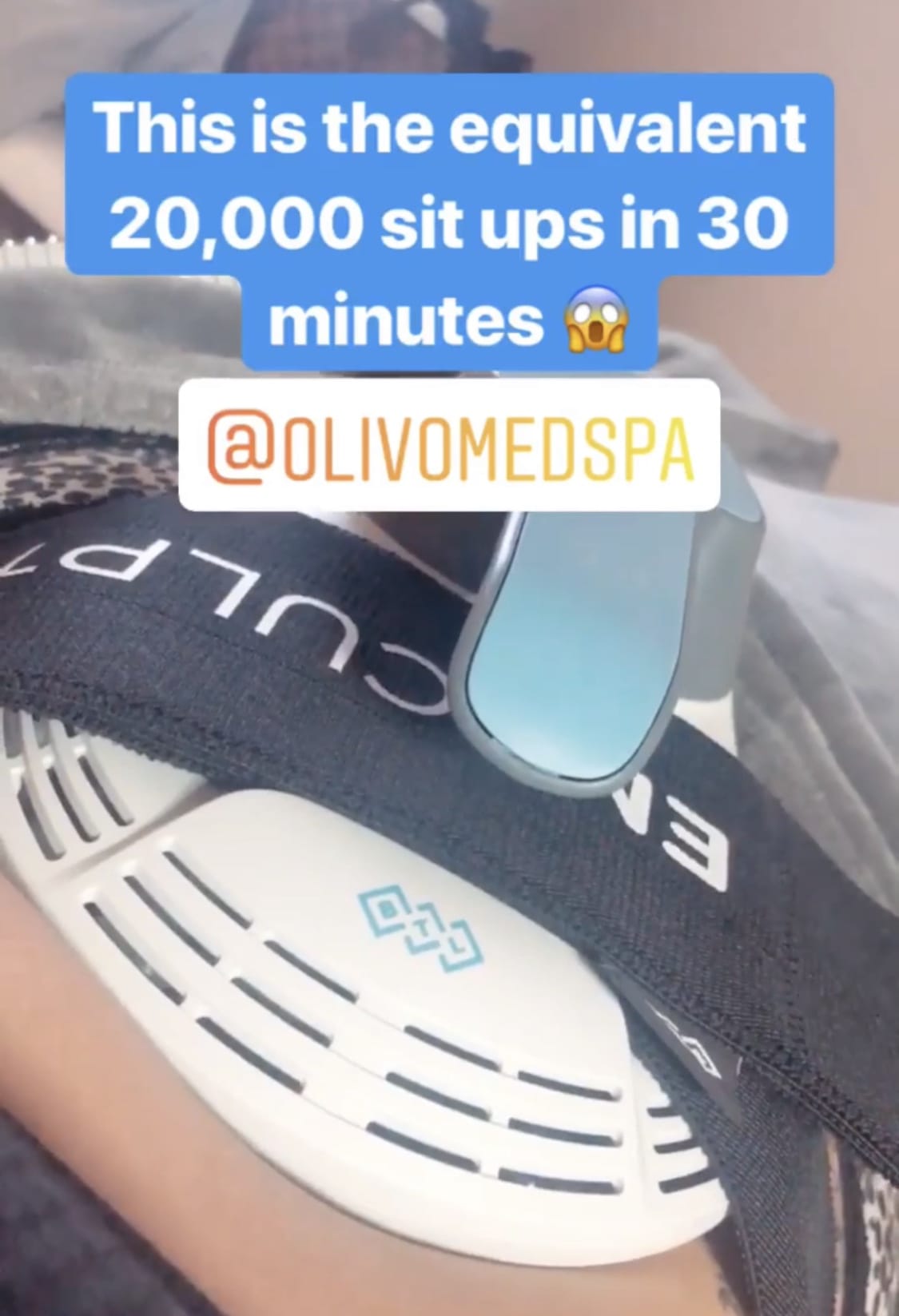 Emsculpt uses high-intensity focused electromagnetic energy to trigger what's called supramaximal contractions (the kind that cannot be achieved by voluntary muscle action). In just 30 minutes, it triggers 20,000 muscle contractions. So think 20,000 intense squats or sit ups from just laying there for 30 minutes!
It's cleared by the Food and Drug Administration for the "improvement of abdominal tone, strengthening of the abdominal muscles, development of firmer abdomen, and strengthening, toning, firming of the buttocks."
Emsculpt builds muscle fibers (by roughly 16 percent) for more defined abs and rounder rear-ends and also helps burn fat the way exercise does.
Does it actually work? + My results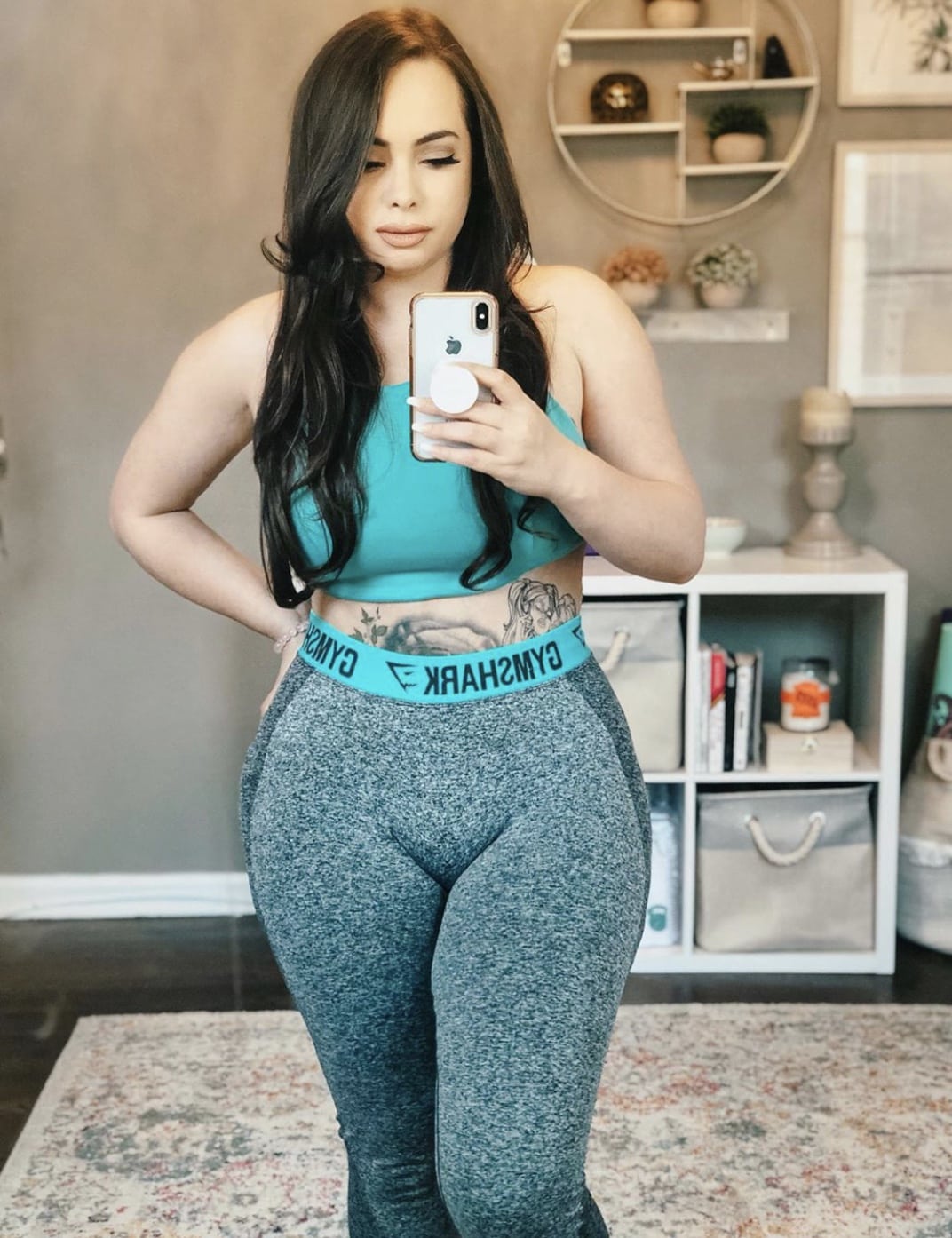 Yes, yes, yes!
I actually stopped working out about two weeks in to doing Emsculpt, so results I seen were definitely from Emsculpt.
(Keep in mind that I have also been eating well.)
When I started Emsculpt, my body fat percentage was 34%, now it is 29%.
My measurements when I started Emsculpt:
Waist: 33 inches
Lower Abdomen: 46 inches
Hips/Butt: 47 inches
My measurements exactly three months later:
Waist: 28 inches
Lower Abdomen: 32 inches
Hips/Butt: 43 inches
So, total I lost 23 inches in the treated areas! Also, keep in mind, you can keep seeing results for up to a year.
Does it hurt? How does it feel?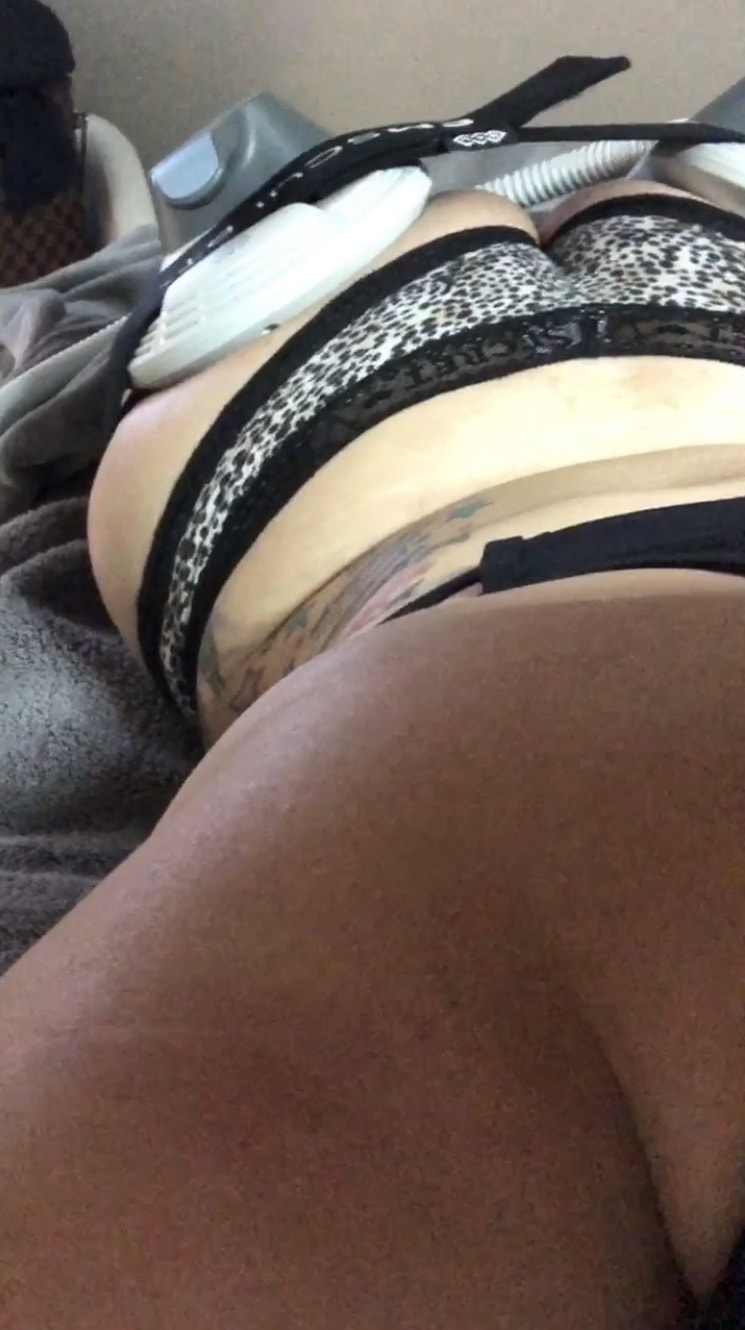 Emsculpt is not painful at all. The butt actually felt like a massage to me lol. I literally just laid there. It kind of felt like having your butt gently spanked (sorry, that's the best way I can describe it!)
The abs are a little uncomfortable, though. But it is still very tolerable and very much worth it. It also gets easier every session as you adjust to it. The abs feel more like a pulling sensation.
There is no downtime, but you will be really sore the next day. I mean, imagine doing 20,000 sit ups in 30 minutes… of course you're going to be sore!
Emsculpt Pricing
One area (abs OR butt):
$3,000 for four sessions. At Olivo Med Spa, you can get six sessions for $3,000- just tell them I sent you.
Two areas (abs AND butt):
$5,000 for four sessions. At Olivo Med Spa, you can get six sessions for $5,000- just tell them I sent you.
Best place for Emsculpt treatment in Chicago
I am a huge, huge fan of Olivo Med Spa on Fullerton and Rockwell. The location is super convenient and right off of 90. Because it's not downtown, parking is super easy and free (who wants to pay for parking on top of treatments?!)
But, the best part is the staff. Not only is the staff knowledgable, but they are also super friendly and it feels like you're just going to see a best friend. They make you feel super comfortable and know their stuff.
Of course, I also find their prices to be the most reasonable in Chicago. For example, if you tell them you found them through me, you can get six sessions of Emsculpt for the price that you will pay for four treatments anywhere else.  So that's basically an extra 40,000 sit ups or squats for the same price.
So, yeah, going to Olivo Med Spa is a no brainer.
P.S: I'm also doing full body laser hair removal with them, so I'll be letting ya'll know how that goes very soon!
Xoxo,
Jessica