I can eat sweet potato fries every day, and so can my son. We sit together eating fries all the time. Good thing they're healthy!
It can help curb a sweet tooth while providing you with nutrients, so make sure you give it a try!
Ingredients:
– 2-3 medium sweet potatoes
– 1-2 tbsp. olive oil
– 1/2 tbsp. cinnamon
– 1 tsp cayenne pepperDirections:
Preheat oven to 375.
Cut sweet potatoes into fries.
Toss in a mixing bowl with olive oil, cayenne and cinnamon until all fries are evenly coated.
Arrange on a foil-lined baking sheet in a single even layer.
Bake for 30-45 minutes, being sure to flip fries halfway through.
Enjoy!
21 Day Fix:
Serving Size = 1/2 cup
1 yellow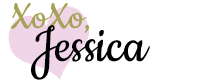 This post may contain affiliate links to help our readers find the best products.