Do you often catch yourself running around with the kiddos and forgetting to eat? It's something way too common for busy moms! Luckily, there are now healthy options for easily snacking on the go. The Bumble Bee® Seasoned Tuna Pouch with Spoon is loaded with protein and super convenient, so I've partnered with them on this sponsored post written by me on behalf of Bumble Bee®.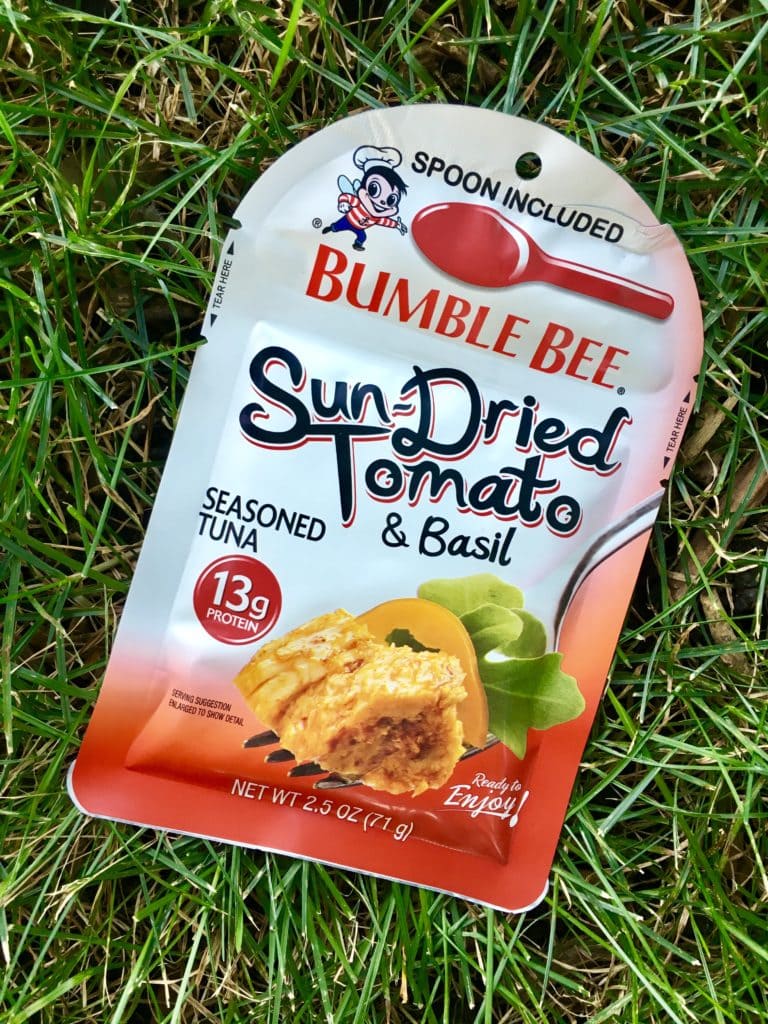 What Is a Seasoned Tuna Pouch?
This Seasoned Tuna Pouch is basically ready to eat tuna that already has tons of flavor and is packed in a convenient pouch.
All you have to do is throw it in your diaper bag or purse and open it up when you're hungry. Then you just use the spoon that it comes with and enjoy!
Since I'm resolving to eat better in simple and convenient ways, this is currently my go to. I don't have to put much thought in to it and can easily stay on track with my healthy eating, even with my super busy life.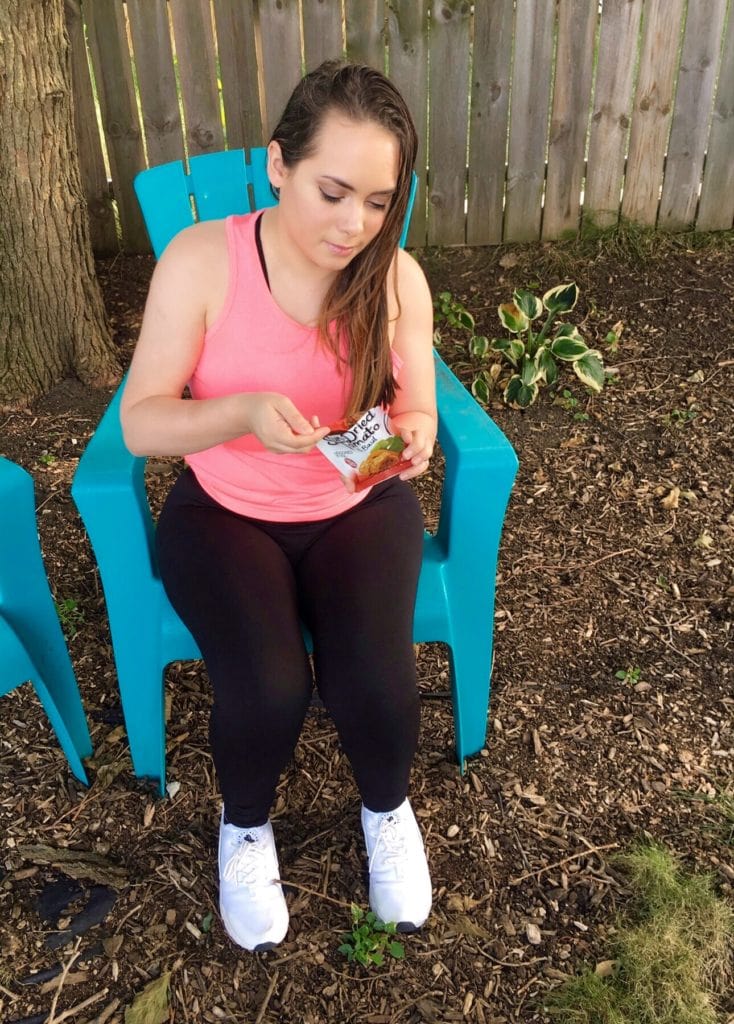 Seasoned Tuna Pouch for Healthy Snacking on the Go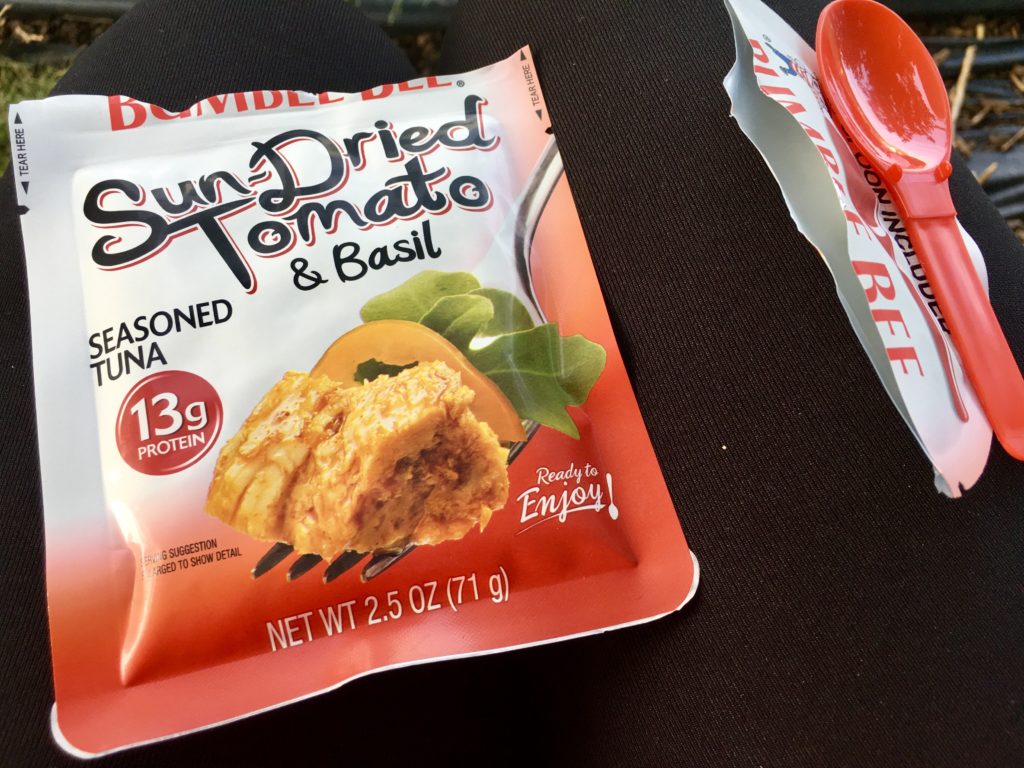 The Bumble Bee® Seasoned Tuna Pouch supports a lifestyle of health and wellness and is ultra-convenient when you're on the go. The packaging is small and lightweight, so you can easily carry it in your bag without the inconvenience of a huge lunch box.
It's even great to throw in your gym bag for a post-workout snack since it's loaded with lean protein!
The Seasoned Tuna Pouch comes in several flavors like Spicy Thai Chili, Jalapeno, Lemon & Pepper, Sriracha and Lemon, Sesame & Ginger. Because it's already flavored, you can eat it straight from the pouch without having to add anything to it.
As you can see, not even my toddler can keep his hands off of it.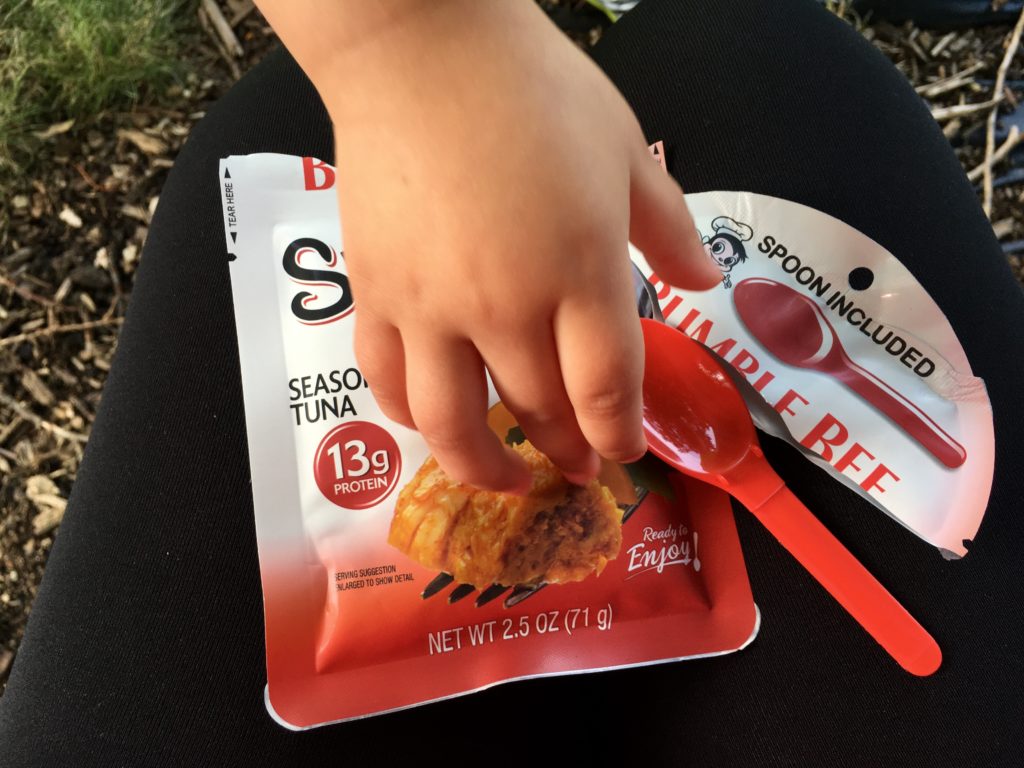 Other Ways to Enjoy a Seasoned Tuna Pouch
Although the Seasoned Tuna Pouch is a super convenient snack on the go, it's also great for using with other meals. Here are some ideas:
On top of leafy greens for a salad
With rice or pasta
To make a Tuna sandwich
To make a Tuna wrap
Since it already has bold flavor, it's easy to just use it to make a quick lunch or dinner.

Check it out and let me know what you think!

This is a sponsored post written by me on behalf of Bumble Bee® Seasoned Tuna Pouch with Spoon.

This post may contain affiliate links to help our readers find the best products.