These lasagna rolls are super easy to make and completely healthy… but you'd never know! Trust me, my husband and son love them and have no idea they are healthy and loaded with veggies and protein. As a matter of fact, my husband doesn't even know they have whole grains, spinach, or cottage cheese.
And as weird as the ingredients may sound, the final product is delicious!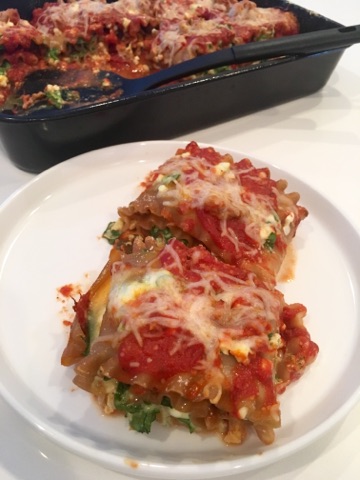 By the way, I do rolls because they're easier to serve and it's easier to measure out the portions. Two rolls = 1 serving. So this recipe makes 4.5 servings.
Ingredients:
1 pound ground turkey

1 clove of garlic, minced

1 jar of all natural, no sugar added pasta sauce sauce (if it has sugar added, it is counted as a purple)

2 tablespoons dried Parsley

1 tablespoons dried Basil

2 teaspoon Salt

1.5 cups lowfat cottage cheese

1 cup low fat ricotta cheese

2 whole beaten eggs

1/2 cup grated (not Shredded) parmesan cheese

1 cup Sliced Mozzarella Cheese

1.5 cups of spinach, chopped.

9 whole grain lasagna noodles

(add 1/2 Teaspoon Salt And 1 Tablespoon Olive Oil To Pasta Water to avoid sticking)
Instructions:
Bring a large pot of water to a boil with 1/2 tsp of salt and 2 tbsp of olive oil.

Meanwhile, in a large skillet or saucepan, combine ground turkey and garlic.

Cook over medium-high heat until browned. Drain half of the fat. 1 cup of marinara sauce, 1 tablespoons parsley, basil and salt. Let while you are working on the other steps.

Preheat oven to 350F.

In a medium bowl, mix cottage cheese, ricotta cheese, beaten eggs, grated Parmesan, spinach, 1 more tablespoon of parsley, and 1 more teaspoon salt. Stir together well. Set aside.

Cook lasagna 2 minutes less than instructions say so they don't get hard in the oven.

Arrange lasagna noodles in a row.

Spoon the cottage cheese mixture over the noodles. Spread evenly.
Cover cottage cheese with a layer of ground turkey mixture.

Pour half of what's left of the marinara sauce on the bottom of the baking dish.

Roll up the lasagna noodles and place on baking dish with seam side down.
Top with any left over cottage cheese mixture, the rest of the marinara sauce, and mozzarella cheese.

Enjoy!
21 Day Fix Container Count:
Serving size= 2 rolls
1 yellow, 1 green, 1.5 red, 1 blue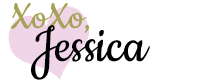 This post may contain affiliate links to help our readers find the best products.