Jambalaya takes a little longer and requires more ingredients, but it's so worth it!! It's a family favorite here and to top it all off, it's healthy.
I would say give this one about an hour and a half so you have time to chop (less if you pre-chop your veggies) and then cook it. Once it's cooking, it's not something you constantly have to keep your eye on so it doesn't feel like it takes that long. I just sit on my kitchen table with my computer.
It's definitely prepable (is that a word? now it is!) if you want to prep it on a Sunday (or whatever day you have time) and then freeze it or just measure out your portions and put them in meal prep containers. If you are pre-measuring the portions, 2 cups is a good portion.
It's good frozen for up to 6 months. If you're going to be freezing a lot of food I recommend investing in a vacuum sealing system.
I'm sure there's a way to make it in the crockpot, but I haven't tried that yet so I wont send you off with a crappy recipe.
INGREDIENTS: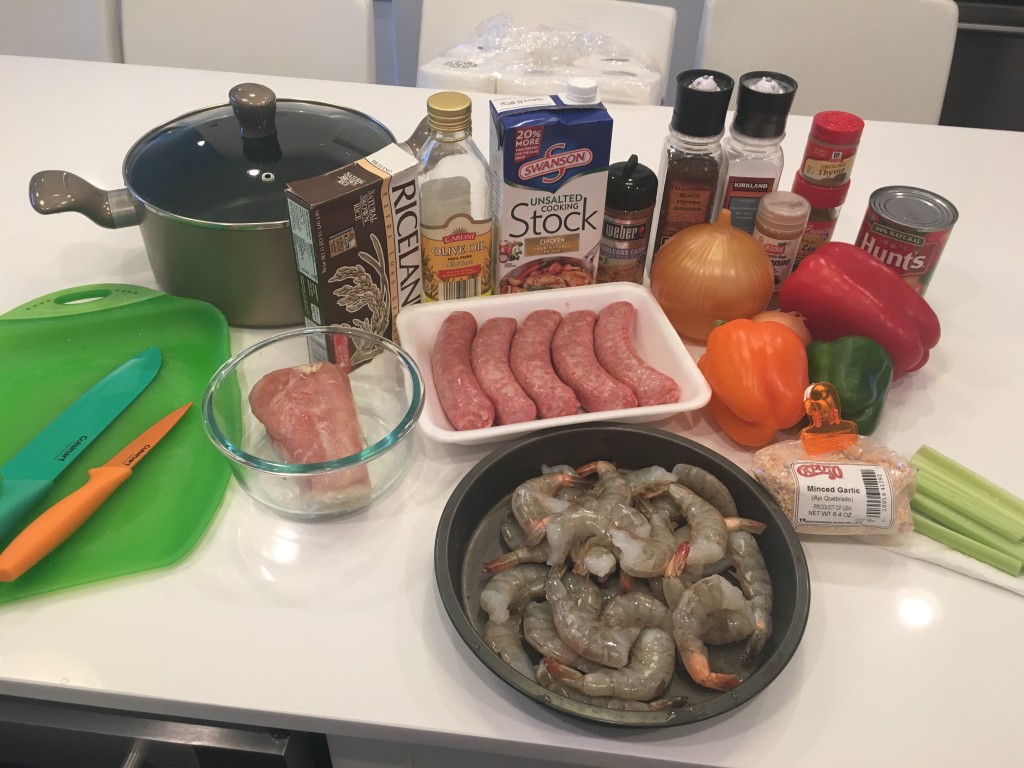 3 Tbsp. olive oil
2 ribs of celery, chopped
1 white onion, diced
1 small red bell pepper, cored and diced
1 small yellow bell pepper, cored and diced
1 small green bell pepper, cored and diced
4 cloves garlic, minced (I buy already minced garlic because I'm lazy)
2 boneless skinless chicken breasts, cut into bite-sized pieces
1 lb. turkey sausage, thinly sliced into rounds
1 lb. raw shrimp, peeled and deveined
3 cups sodium free chicken stock
1 (14 oz.) can crushed tomatoes
1 1/2 cups uncooked brown rice
2 Tbsp. Cajun seasoning (I use Mrs Dash Extra Spicy, but you can make your own too)
1 bay leaf
1 tsp. thyme, crushed
1/4 tsp. cayenne pepper
salt and pepper
DIRECTIONS: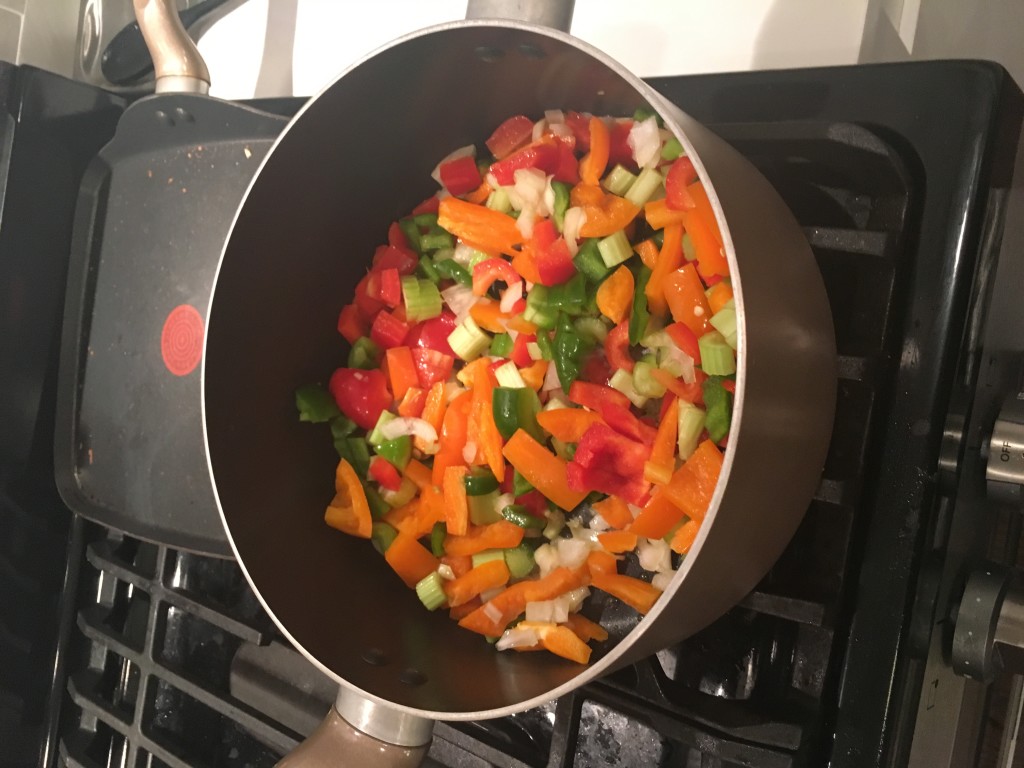 Heat 2 tablespoons. olive oil in a large saute pan over medium-high heat.
Add celery, onion, bell peppers, and garlic.
Saute for about 5 minutes, stirring occasionally, until the vegetables are soft and mostly cooked.
Add the remaining tablespoon of olive oil, chicken and sausage, and stir to combine. Continue sauteing for an additional 5 minutes, or until the chicken is no longer pink and mostly cooked.
Add the chicken stock, tomatoes, rice, Cajun spice, bay leaf, thyme, and cayenne, and stir to combine.
Let it come to a boil and let the water almost fully absorb, about 10 minutes.
Reduce heat to medium-low, cover and simmer for about 25 minutes, or until the rice is fully cooked, stirring occasionally. (Don't forget to stir, or the rice may burn on the bottom of the pan.)
Once the rice is tender, add in the shrimp and stir to combine.
Let the mixture continue to simmer, stirring occasionally, until the shrimp are cooked and pink.
Remove bay leaf and season the jambalaya with salt and pepper and hot sauce and additional Cajun/Creole seasoning if needed.
Remove from heat and serve.
Enjoy!
21 Day Fix:
Serving size = 1.5 cup
1 red, 1 green, 1 yellow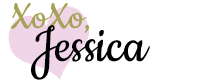 This post may contain affiliate links to help our readers find the best products.