As a kid, we always visited the Great Wolf Lodge in Wisconsin Dells and loved it! So we were super excited when they opened a Great Wolf Lodge in Illinois, just about 45 minutes to an hour away from Chicago (depends on traffic). I immediately knew that I wanted to take my kids there. But, since they are just one and three the experience is different for them that it would be for older kids and adults.
The Great Wolf Lodge Illinois Experience for Toddlers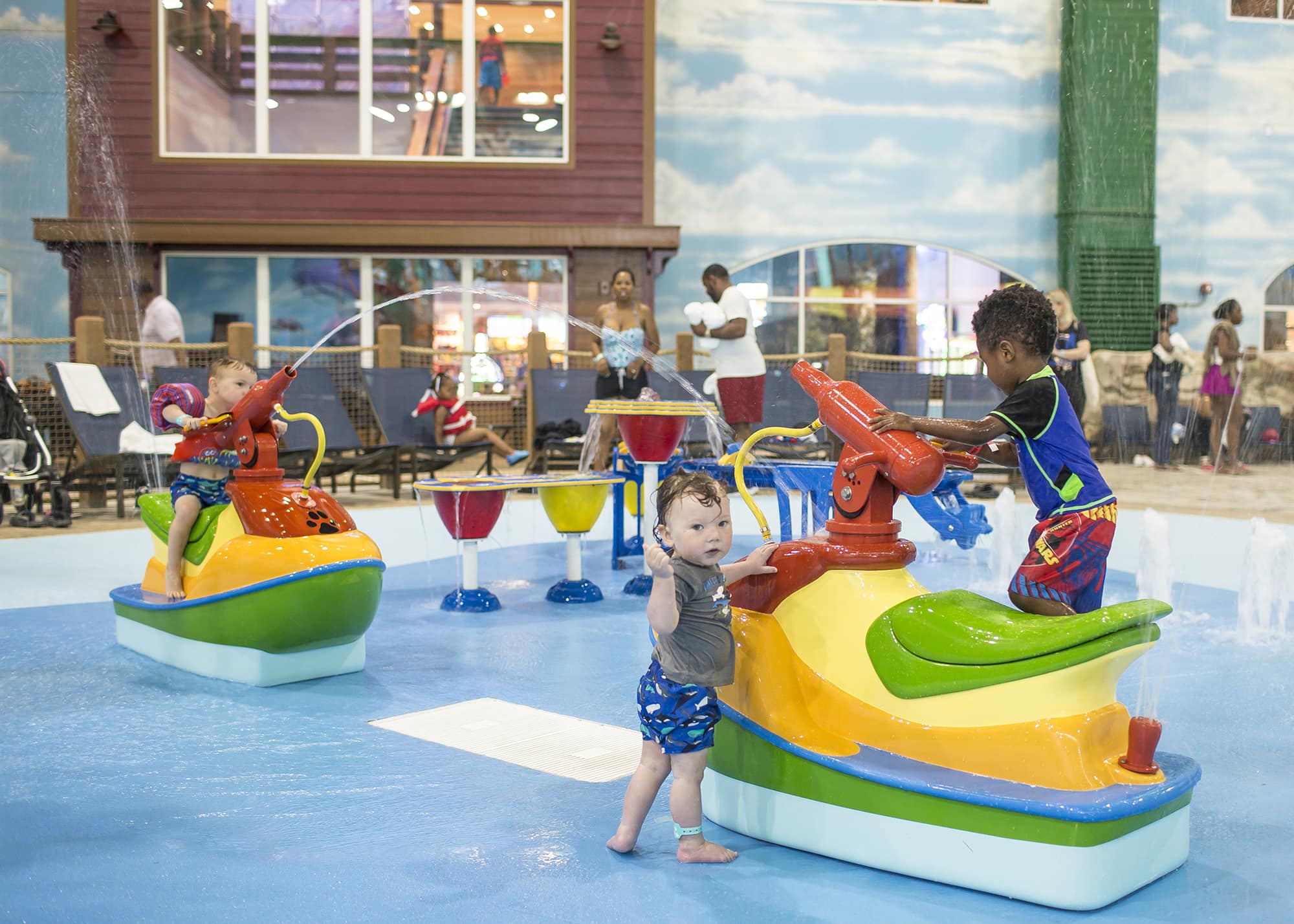 Great Wolf Lodge Illinois Water Park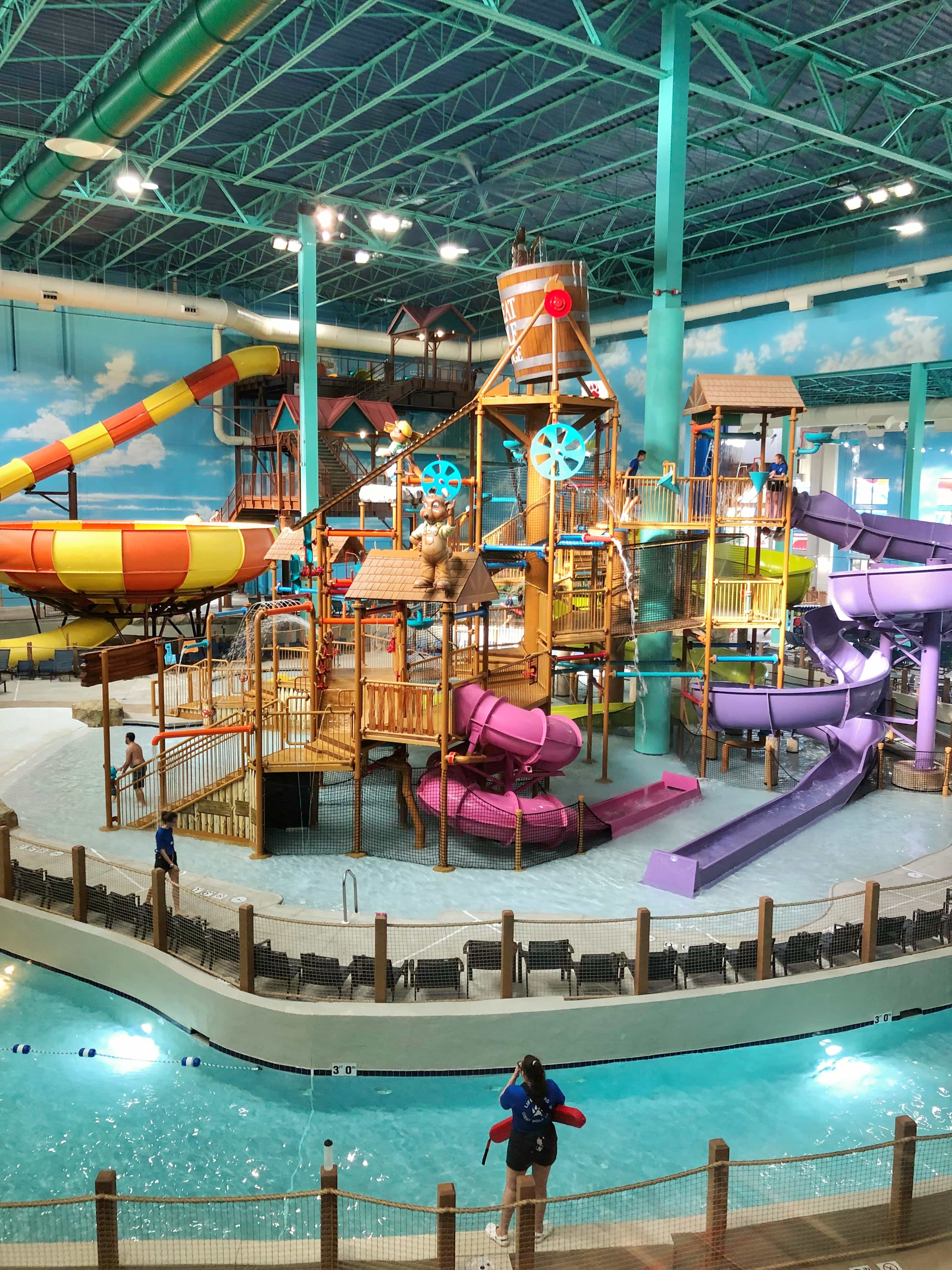 Great Wolf Lodge is known for their amazing water parks, and the Illinois one doesn't disappoint. It is 80,000 square feet and has both indoor and outdoor section, with the bulk of it being indoors.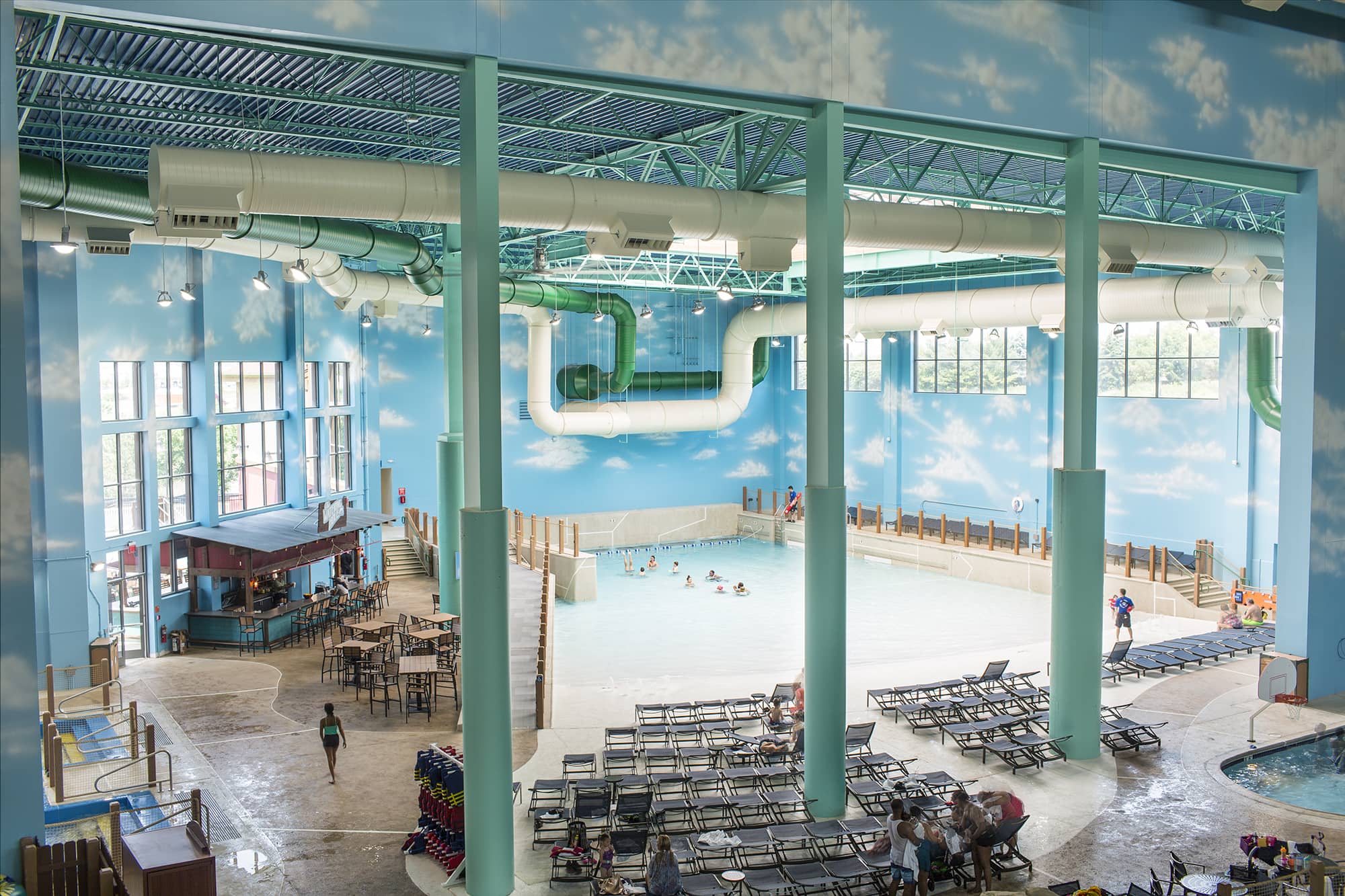 I love how toddler friendly it is and that we can bring our kids here in the winter. I'm dying to check it out over the holidays when it's decorated for Christmas.
There is a splash pad section with lots of spray and play toys that is perfect for toddlers. Also, they have floaties you can use so that your kids can get in the actual water.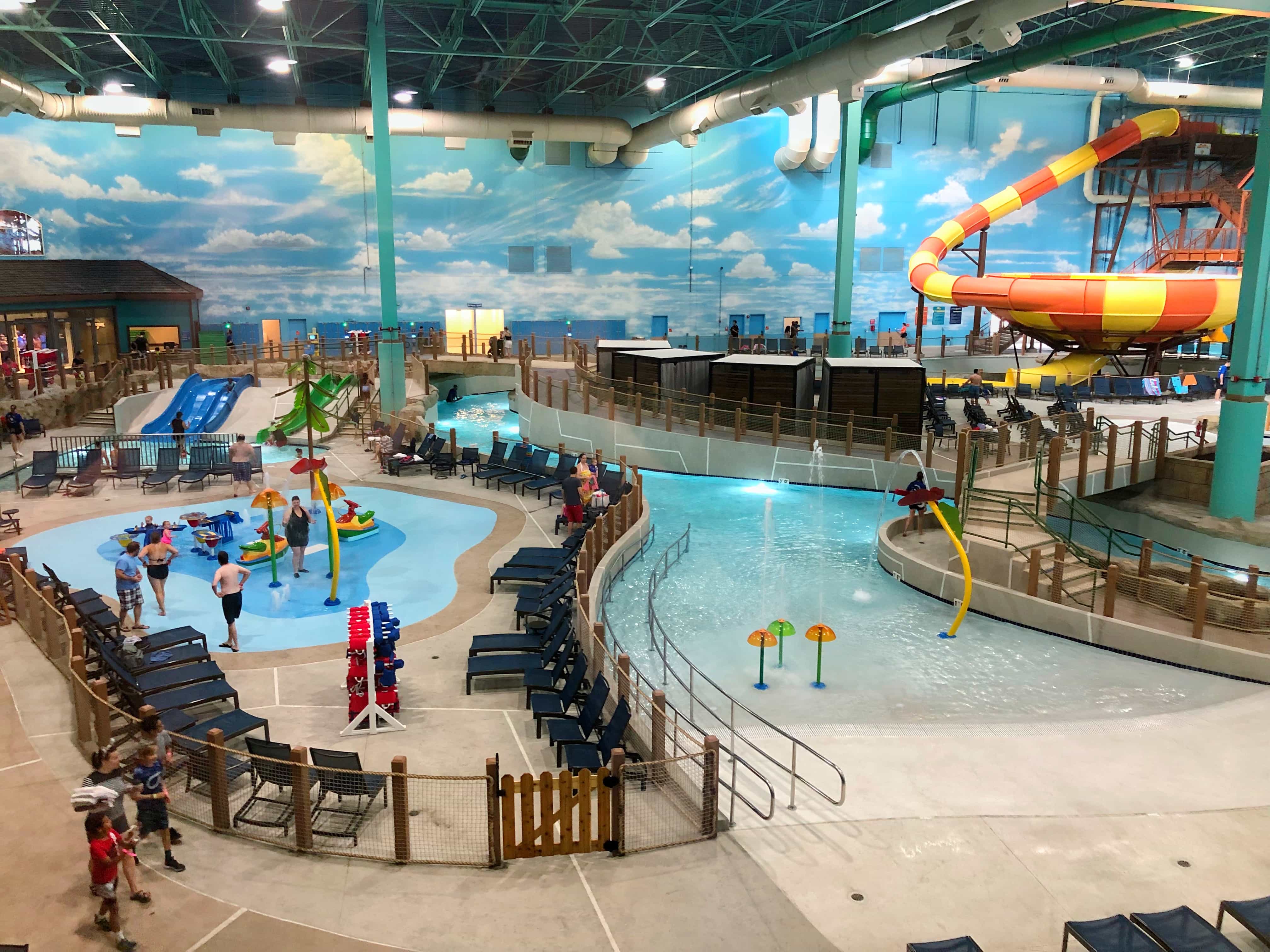 There is a wave pool, a lazy river, tons of slides and just so much to do.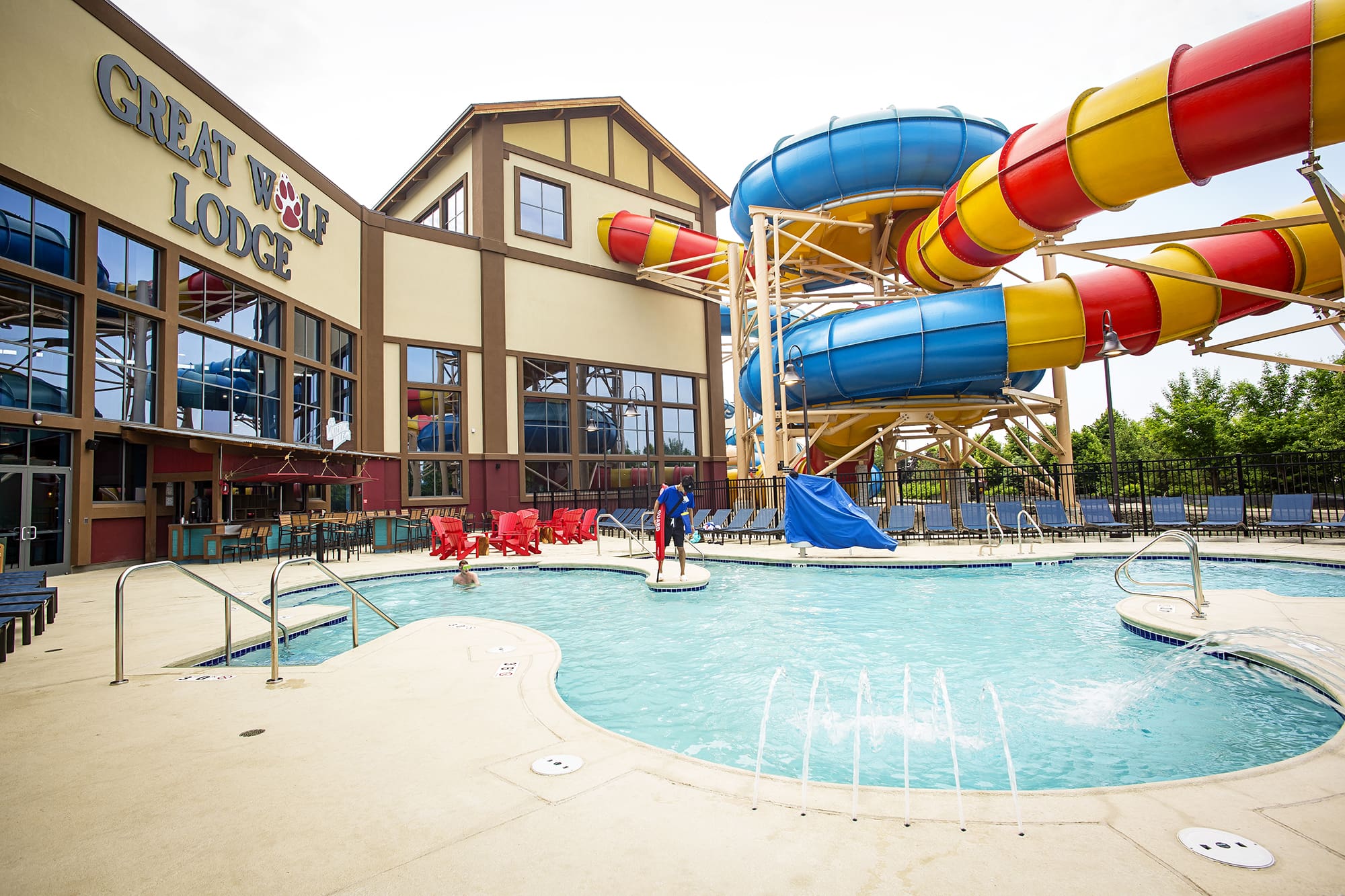 Great Wolf Lodge Illinois Activities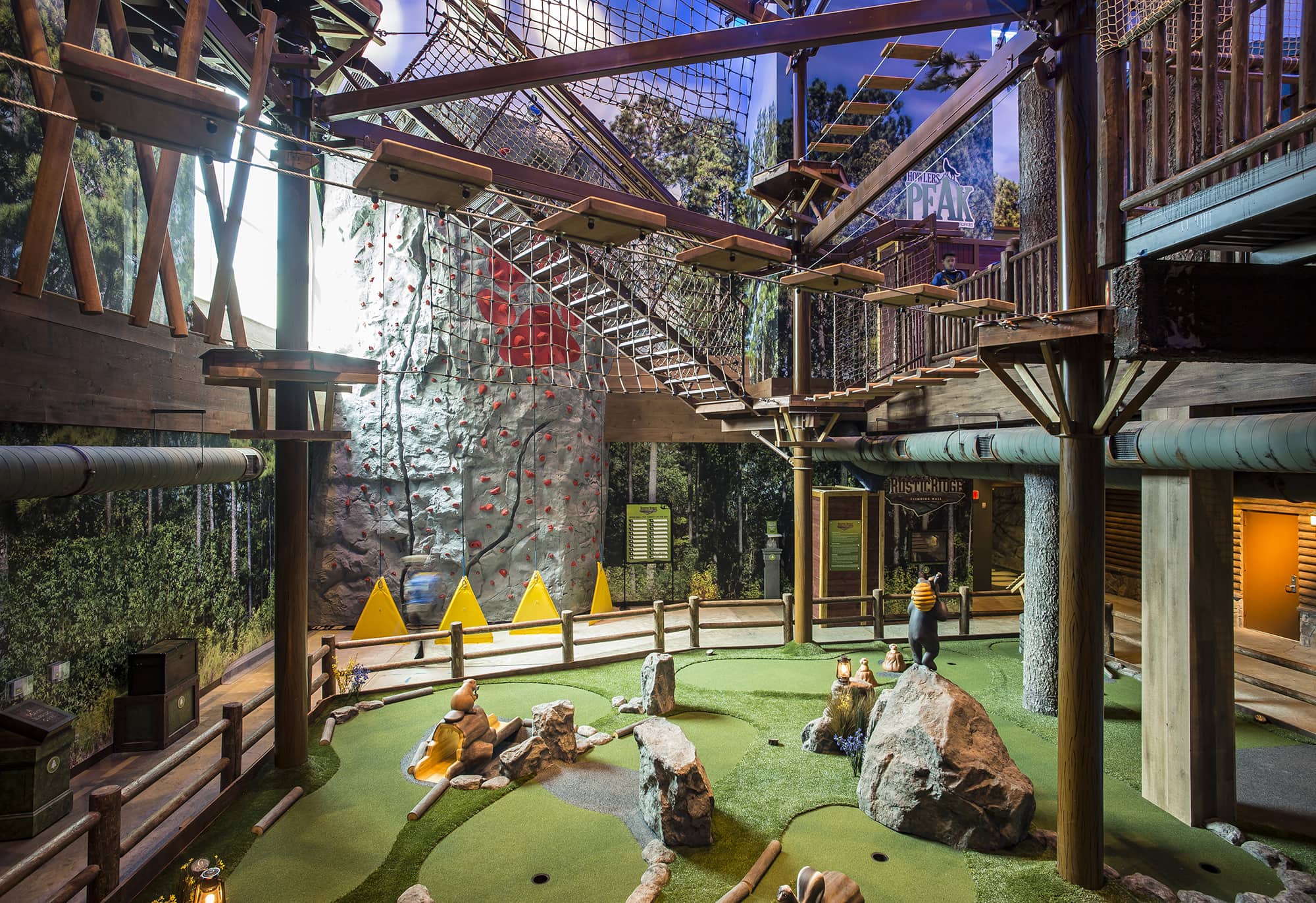 The thing I REALLY loved about Great Wolf Lodge Illinois was that there were a ton of activities, outside of the water park, for little ones. My one year old is a fish and can be in the water all day, but my three year old would rather not.
However, there was plenty to keep him entertained. As a matter of fact, I had to bribe him to go in to the water park a few times!
We got my son a wand from the MagiQuest store and, although he was to young to play the actual game,  he LOVED roaming around the hotel lighting things up with his wand. He usually did this on the way to the Northern Lights Arcade that he never wanted to leave.
At the arcade, he loved driving the fire truck and playing the racing games on cars. Granted, toddlers aren't going to play to win- but they still have a blast! As a matter of fact, my son was even amazed by the huge school bus that was in the food hall just outside of the arcade.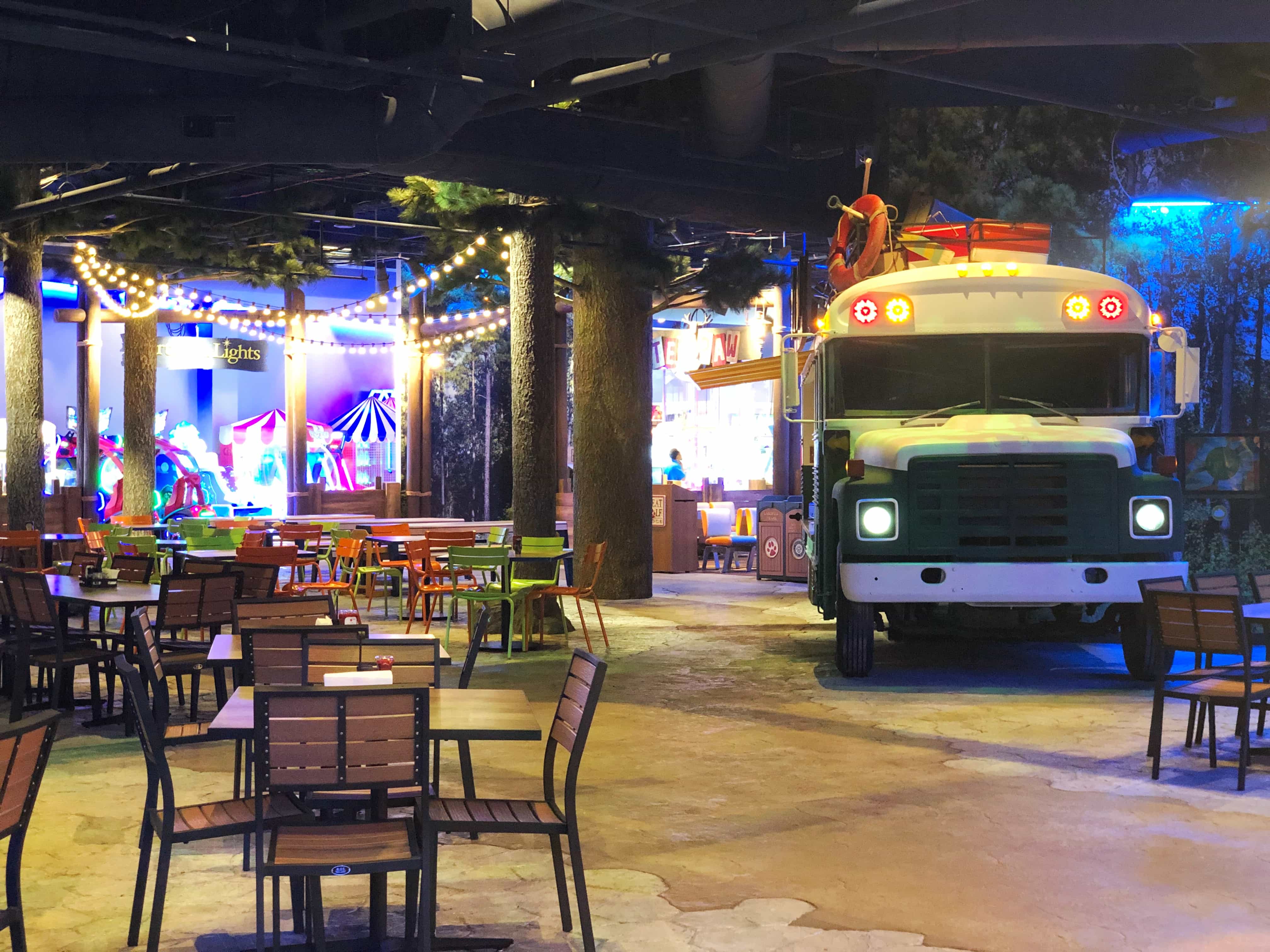 There is also the Ten Paw Bowling Alley where kids can bowl. And, again, although toddlers are too young to play to win- they still enjoy it a ton.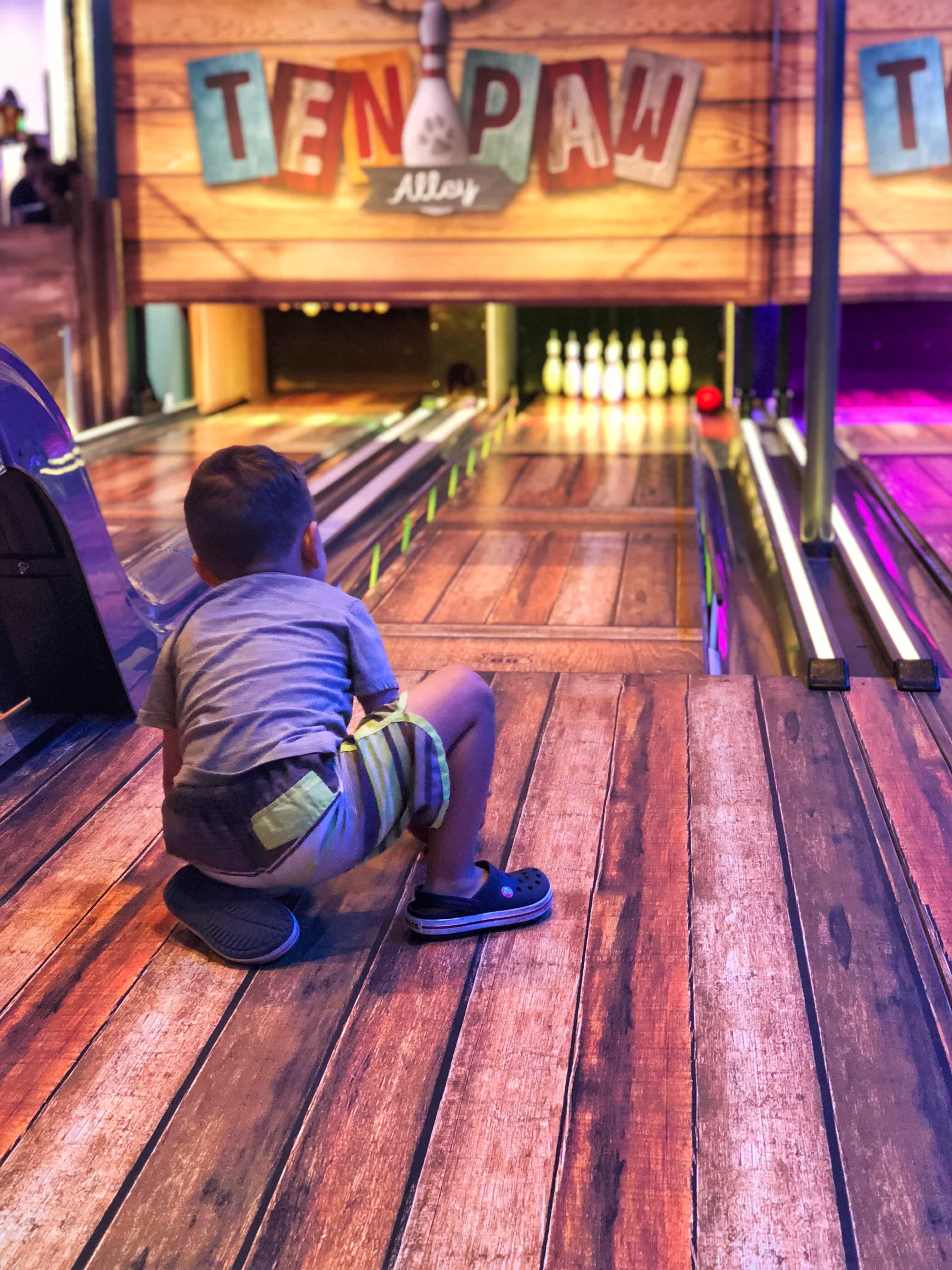 Some other fun things were the Howlers Peak Rope Course and the Howl in One Miniature Golf Course.
But, to be completely honest, my sons favorite park of the whole trip was meeting Wiley the Wolf ? As a matter of fact, he still hasn't stopped talking about him days later. He ran in to him a few times and thinks he is his best friend.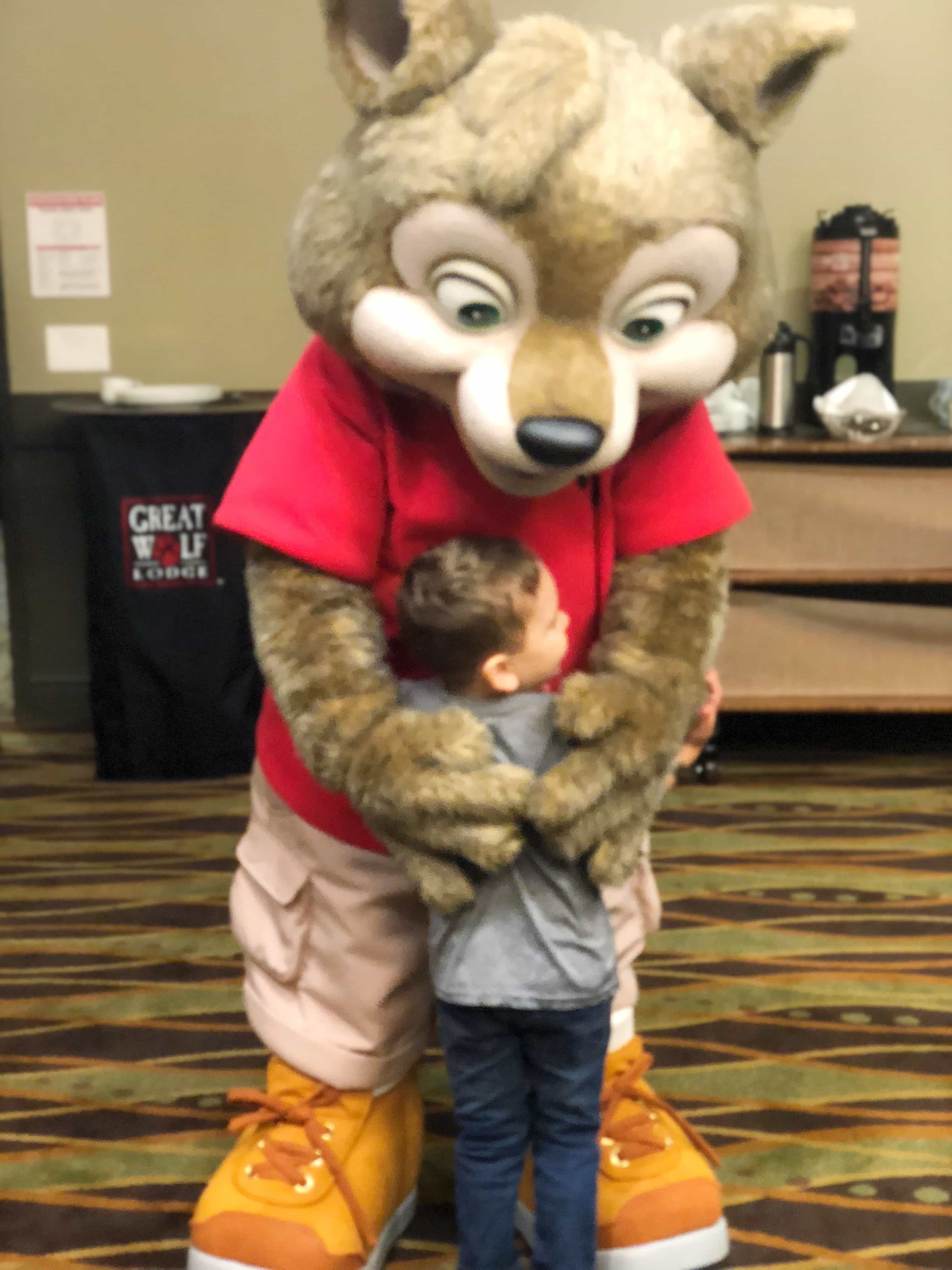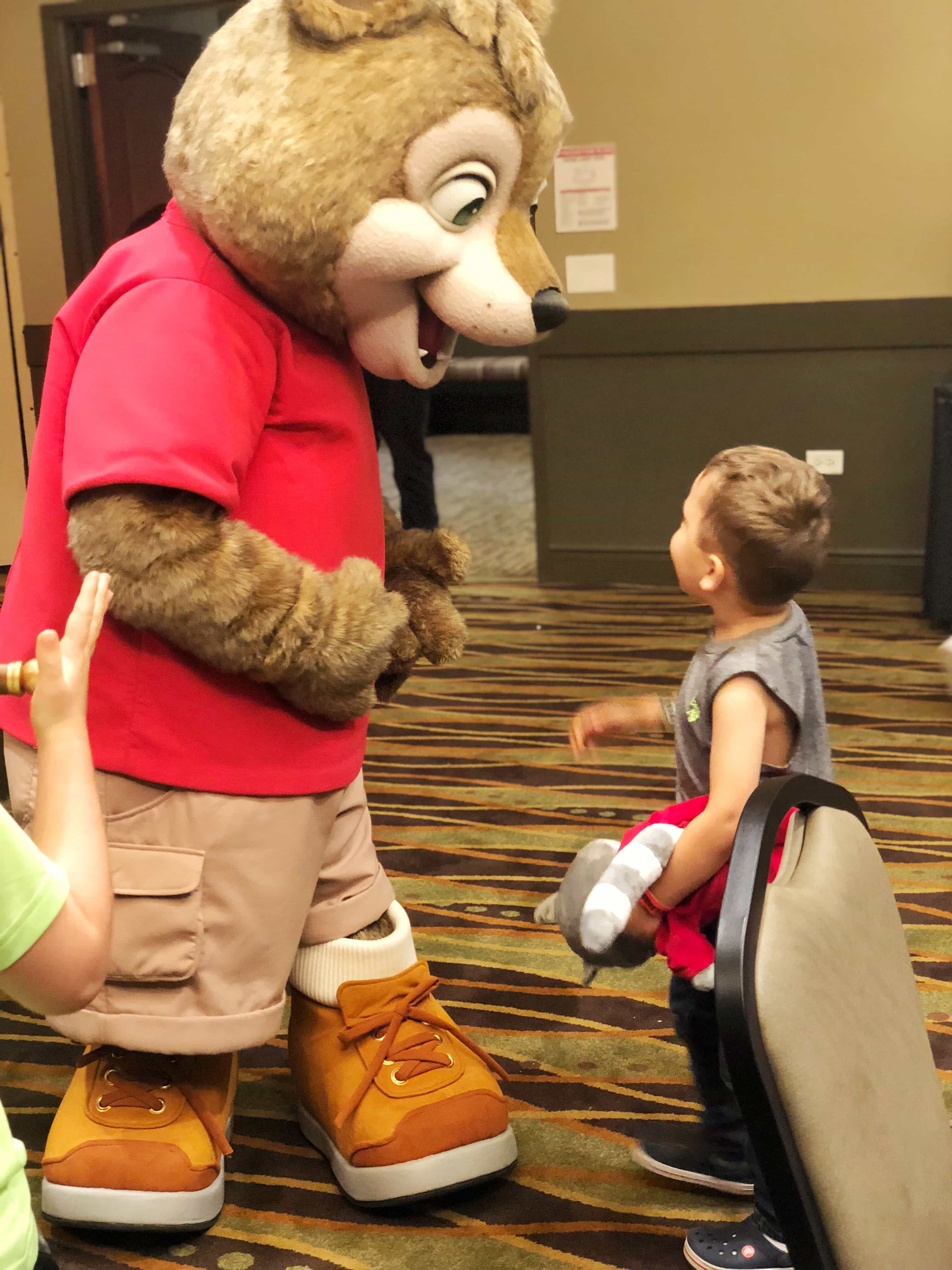 Also, every night they have a pajama dance party and a bedtime story in the lobby. My kids loved this!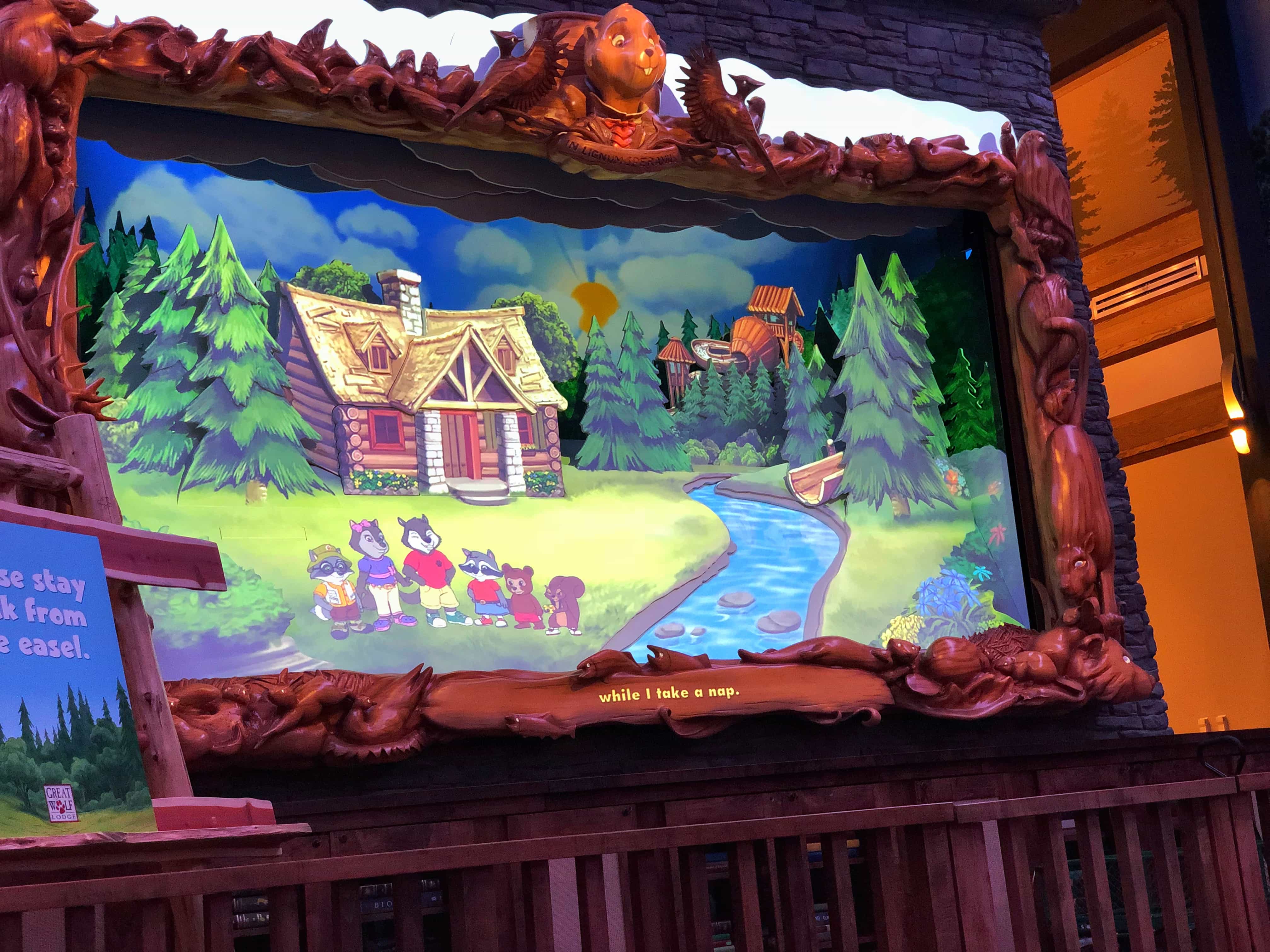 Great Wolf Lodge Illinois Food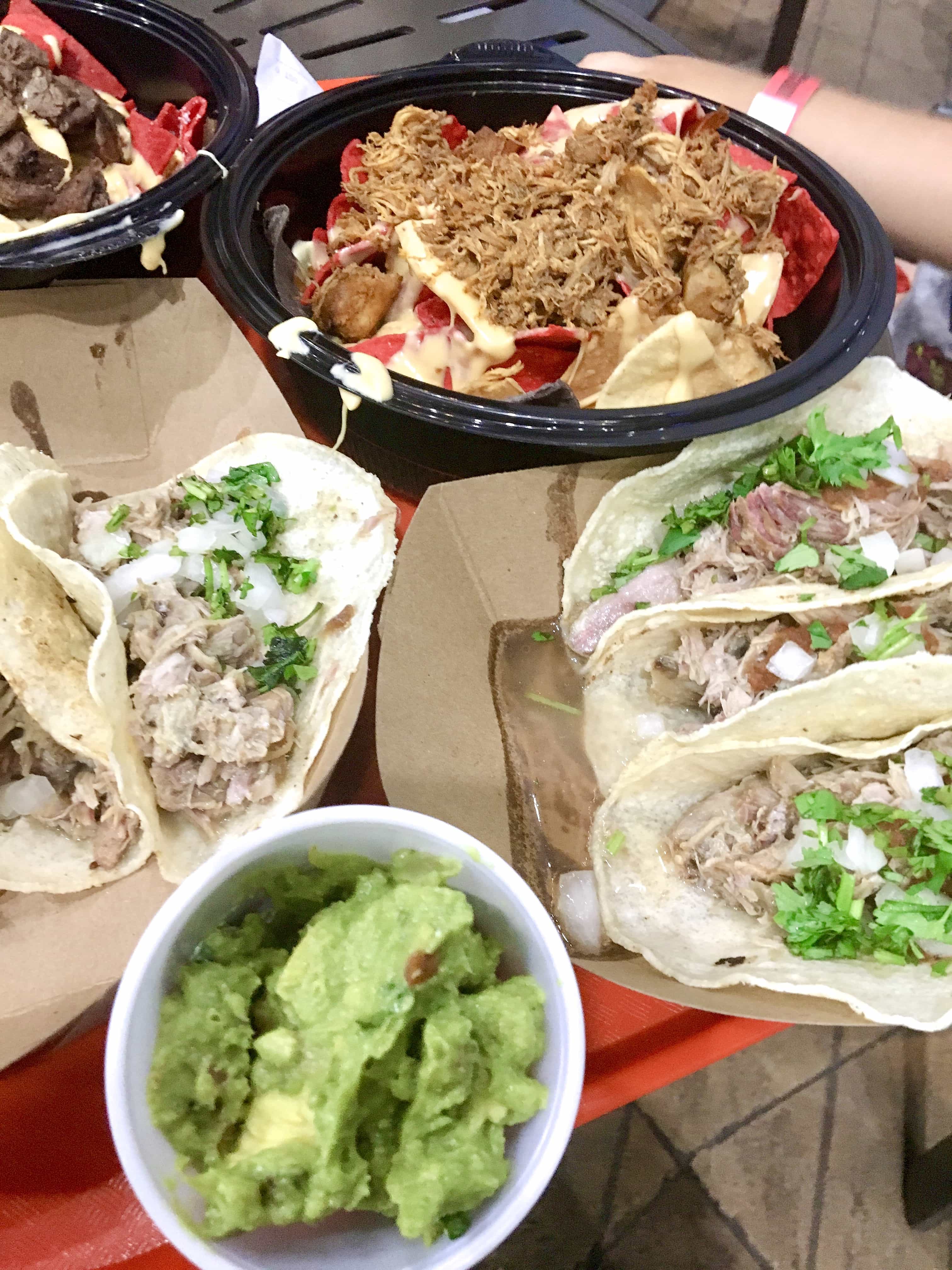 There is food available to purchase throughout the resort and it's really good and kid friendly. We loved the carnitas tacos and the chicken nachos at Timbers Tacos. The pizza at Hungry as a Wolf is also really good.
And if you can't live without your DD coffee, there is also a Dunkin' Donuts.
My kids loved the Ben & Jerry's Ice Cream, though.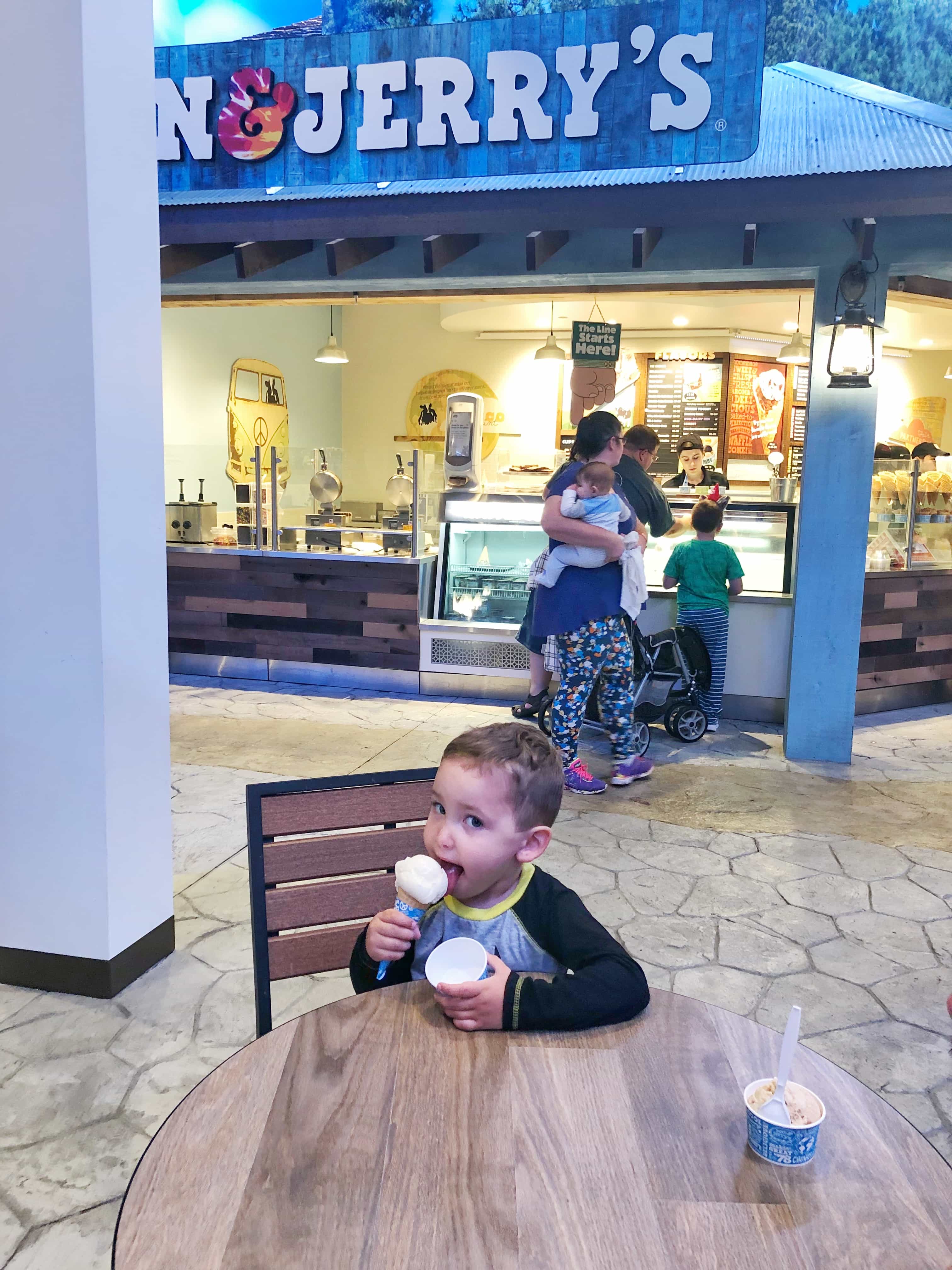 Great Wolf Lodge Illinois Comfort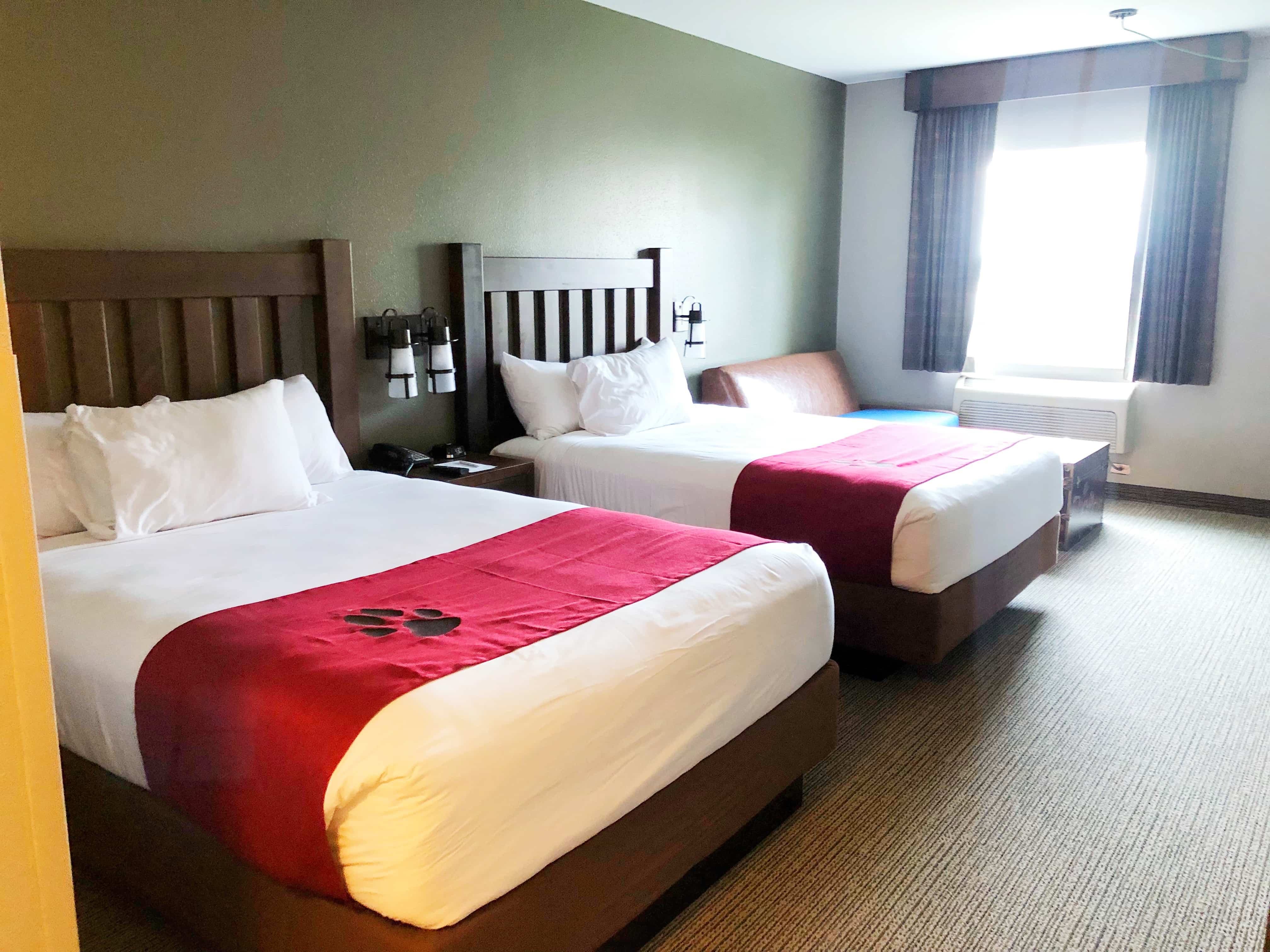 The rooms are extremely comfortable. The size is nice and the beds are really soft. They can also bring you a playpen for your little ones to sleep in so you don't have to bring your own.

I also found the lighting to be very peaceful and dim. It always felt like a calm night of camping and I loved that. Even though we were just a few miles away from home, it really felt like a getaway.

Just close your eyes and imagine being three and seeing this huge, magical place filled with all kinds of new toys, water and perfect lighting… it really is a fun place for little ones!

It's perfect for a weekend getaway without going very far.

Disclosure: This trip was given to us in exchange for our thoughts and opinions, which are 100% my own.

Xoxo,

Jessica

This post may contain affiliate links to help our readers find the best products.