We are over this Chicago snow and ready to hit the beach with our Genius Pack Supercharged Carry On.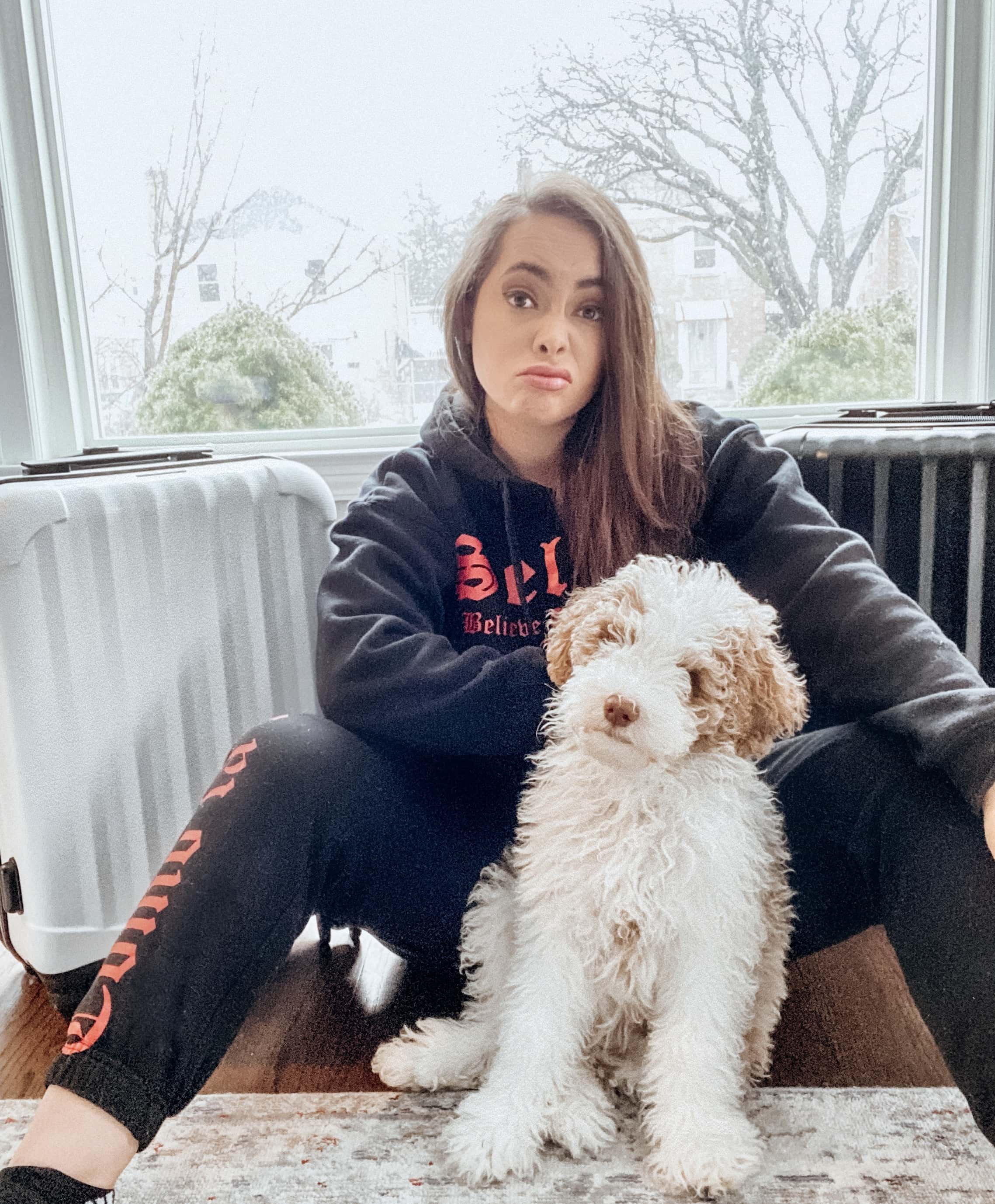 I travel often and always refuse to check a bag.
I don't want to pay $30 to check a bag, each way.
It's more time consuming to have to check a bag and also have to wait for it at baggage claim… each way.
I just don't like the bulk.
I'm definitely the get in and out of the airport and plane as quick as possible time of person, so I only travel with a carry on now. Because of this, the Genius Pack Supercharged Carry On is my favorite piece of luggage to travel with.
Genius Pack Supercharged Carry On Review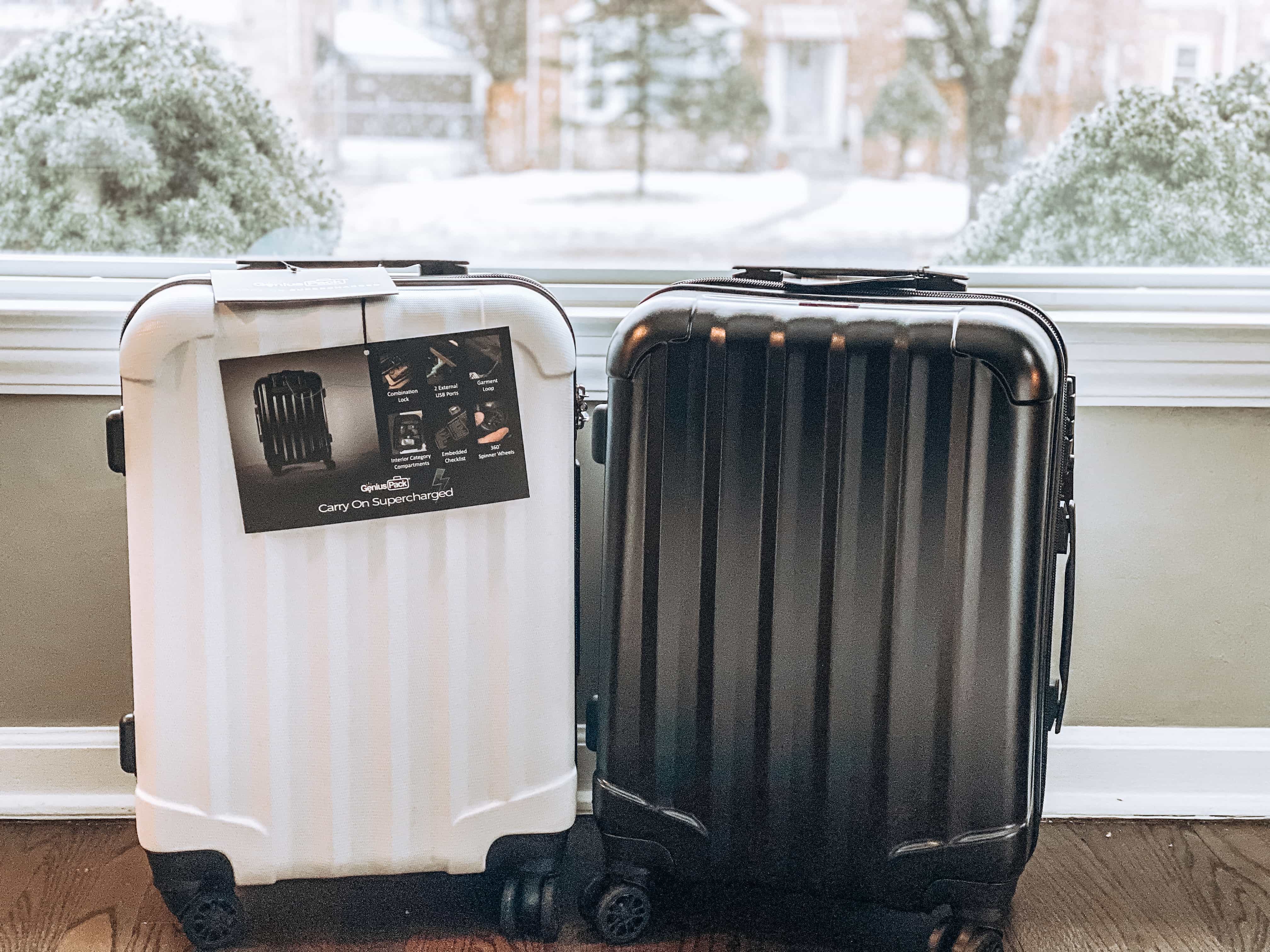 Before I get in to the technical details, I want to tell you (in simple form) why I love this bag so much:
It is super light weight and easy to roll around thank to the eight wheels and it only being about 6 pounds.
It's cute. I'm obsessed with my white one, it's very chic and looks good with anything.
It's easy to clean, because traveling can be messy… and toddlers, too.
Did I mention how lightweight it is?
It has charging ports (USB), so you don't have to fight for the airport chargers.
It has a separate compartment for laundry, which is huge for me because I always tend to forget to pack a laundry bag.

The combination lock is attached (and TSA approved) so I never have to worry about losing a lock.

All of the compartments help you stay organized.

Can easily fit 5 days worth of outfits… for a woman that overpacks (me!).
Here are the technical details:
100% Polycarbonate Shell
21.5 x 14 x 9 in. including wheels & handles. 6.8 lbs.
Maximum Internal Capacity: 44 L
2 External USB Ports
Fully compliant with TSA and airlines: Permitted for Carry On & Check In
Interior category compartments
Dedicated Space for Tech, Socks, and Undergarments
Specialized stretch mesh
Secluded laundry compartment
8 Wheels for an effortless glide
Integrated TSA combination lock
Scratch and stain-resistant
Built-in Garment Loop for hanging clothes
Compression straps keep your contents snug and secure
Carry-On Approved
Fits in Overhead Bins of All Major Airlines
If you're on the market for a carry on, this is the one!

Xoxo,

Jessica

This post may contain affiliate links to help our readers find the best products.