What screams St Patricks Day in Chicago more than dyeing the Chicago River green? Nothing!
It's a yearly tradition that flocks tons of people and the crowds are insane… that's why I had never gone.
However, this year I had the opportunity to join Country Financial on their boat that actually does some of the dyeing of the river, and you know I couldn't pass that up!
Let's talk about how the day went and what the Chicago St. Patricks Day experience was like.
Dyeing the Chicago River Green
We first arrived at Navy Pier to board the boat at 8AM. When we arrived, we were immediately greeted with gifts (as were all of Country's guests).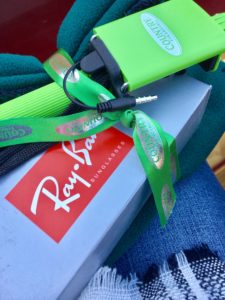 You know I had to open those Ray Ban's immediately!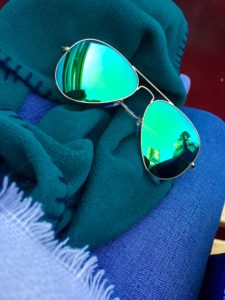 And, yasssssss how cute are these?! No detail was too small- they even provided green sunglasses and scarfs!
And that was literally how the whole day went, they thought of everything, so my husband and I were pleasantly surprised. Oh, and they even gave us green selfie sticks!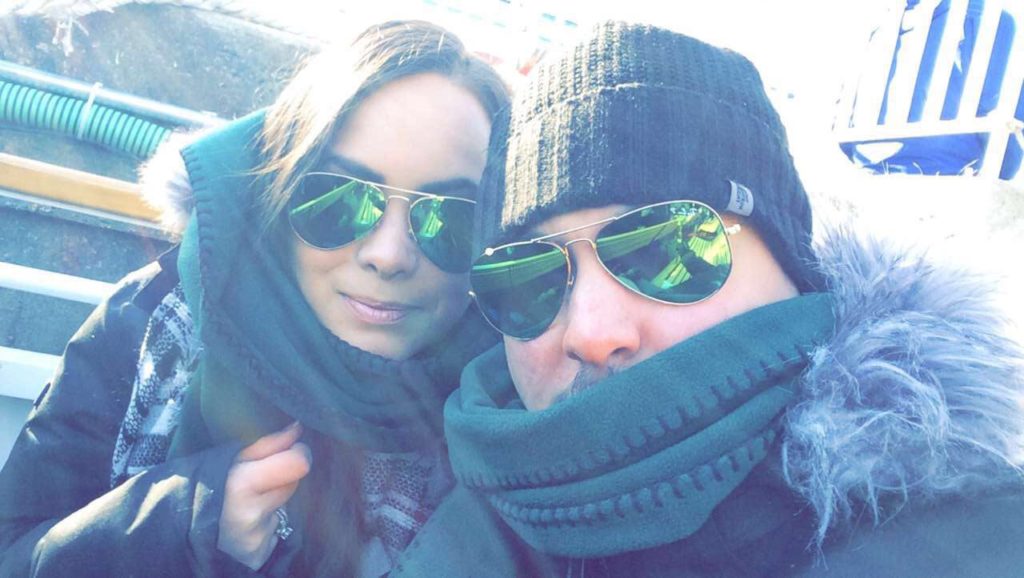 Anyway, the boat departed at 8:45AM and by 9AM there was an amazing pipe band playing on the boat while green dye was shooting out of the boat and beautifully painting the Chicago River green.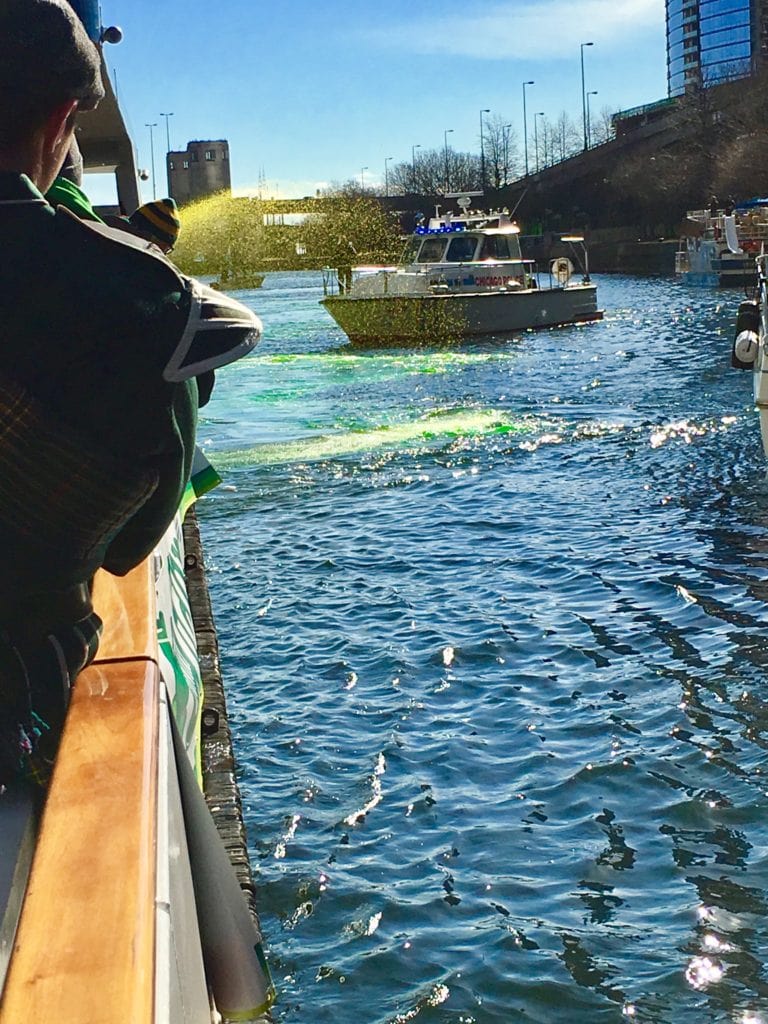 While we were on the boat and the river was being dyed green, all I kept hearing were the employees of Country Financial talking about how much they love the company and how well they treat them- and based on my short time with them I have no doubt. I even told my husband he should apply LOL
From local farmers markets to children's education initiatives and Chicago's local plumbers union, COUNTRY Financial is committed to supporting events and programs that grow and enrich communities and local businesses. I was so proud to be a part of such a great group of people!
That being said, about 30 minutes after the boat took off, the river was a beautiful green!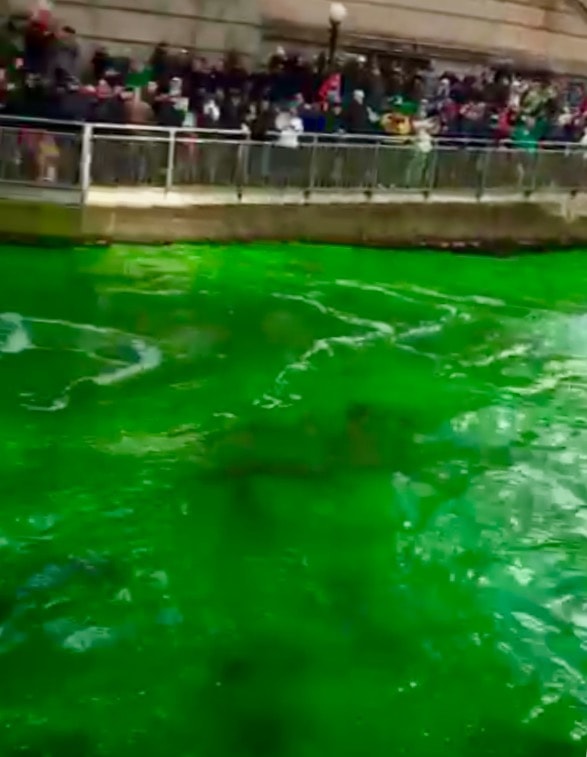 The Chicago St. Patricks Day Parade
Once the river was dyed green, we headed back over to Navy Pier where a bus greeted us and took us to the St Patricks Day Parade.
Before the parade begun, they had delicious corned beef sandwiches waiting for us- this is what I mean when I say they thought of every little detail.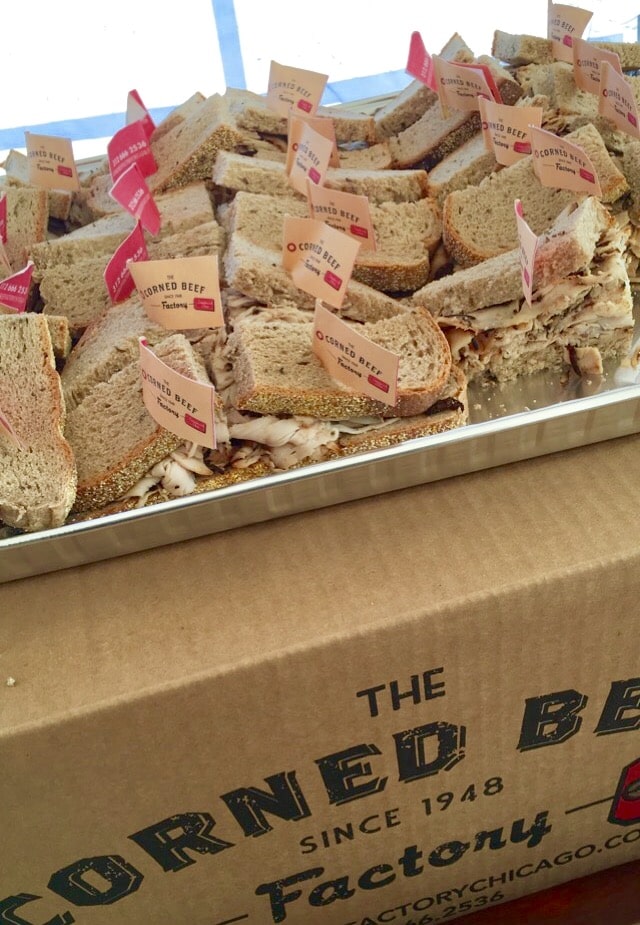 Once we ate and warmed up, we left the tent and headed outside to watch the parade.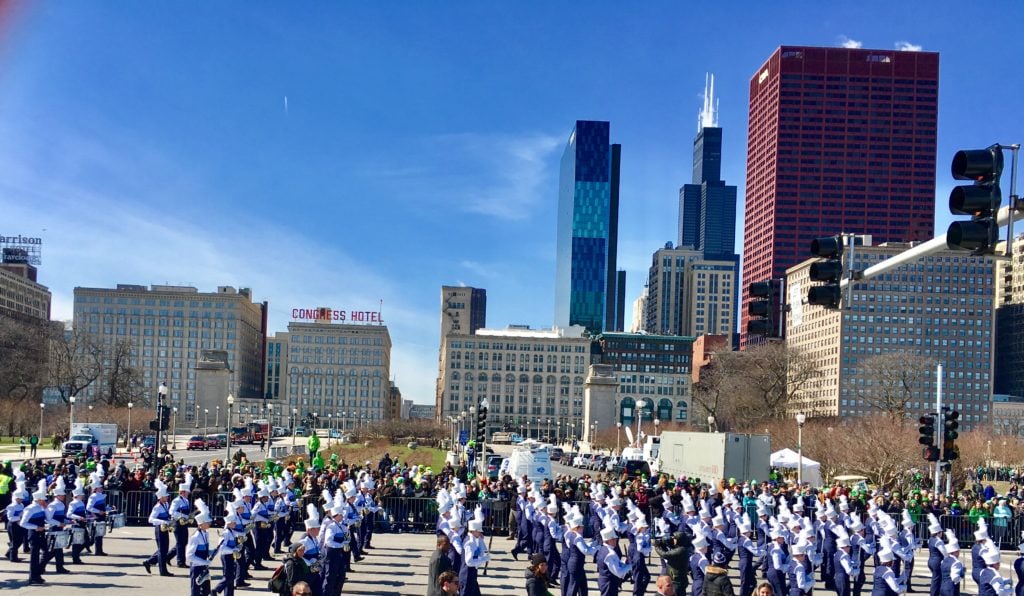 St. Patricks Day Parade After Party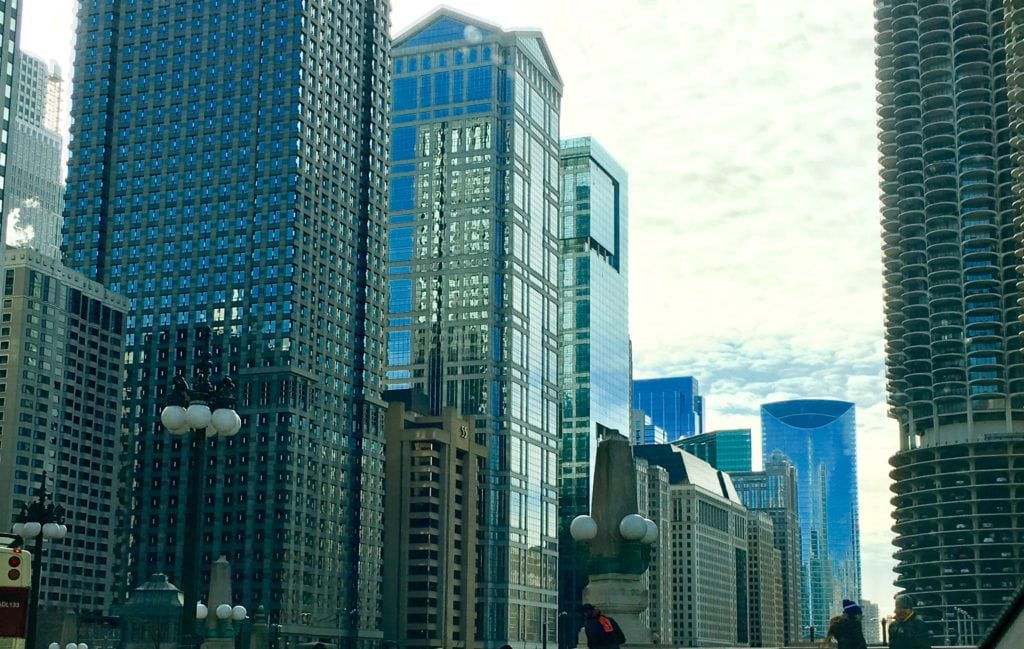 Once the parade was over, the bus picked us back up and took us to a VIP reception that Country Financial held not only for their employees, but the plumbers union as well. It was so nice to see them come together and all have such a good time.
They provided food and drinks for all of their guests and both the food and drinks were delicious.
As a matter of fact, this was my first drink since having my baby 3 months ago! It will also be my last in a while because I'm still working on losing this weight!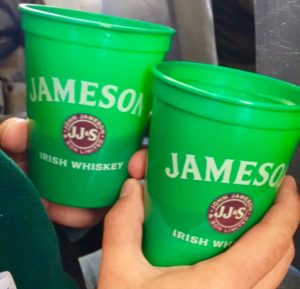 At the end of the day, I really fell in love with Country Financial and the way they treat their employees and local businesses so well. I don't have one bad thing to say about them. They really went out of their way to treat everyone like royalty.
COUNTRY Financial helps Chicagoans achieve financial security, offering a full range of products and services to meet your insurance and financial needs.
After my experience with them, I wouldn't hesitate to recommend them and actually want to tell everyone to run over to them!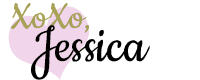 This is a sponsored conversation written by me on behalf of Country Financial. The opinions and text are all mine.

This post may contain affiliate links to help our readers find the best products.