This is a sponsored post written by me on behalf of Culligan International for IZEA. All opinions are 100% mine.
Have you had the water in your home tested for harmful impurities like lead and arsenic yet? If not, you definitely should. I live in Chicago, so it was never a concern of mine- but we just recently had our water tested and we were shocked at the results!
We had all kinds of stuff in the water that we bathe in, brush our teeth and cook with daily. So not only is it all over our bodies, but we're also ingesting it on a daily basis. The problem is that our water was filled with chlorine, lead and all other kinds of stuff.
Since I believe in being healthy and taking care of our bodies in every way, not just through exercise, I knew we needed to do something about it right away.
Because water contamination can happen at any time through a local municipality, an underground well or pipes in your home, it is important to have your water tested by an expert. Your local Culligan water expert can provide a detailed water analysis and will work with you to determine the best way to ensure your home has safe, clean water.
Culligan Aqua-Cleer Review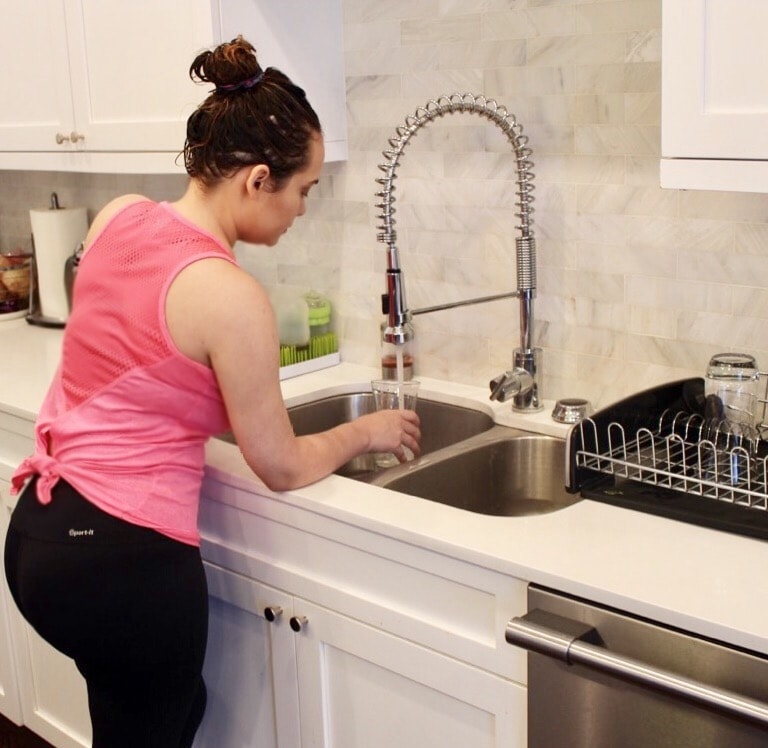 In the simplest terms, the Culligan Aqua-Cleer Reverse Osmosis System is the one thing you never knew you needed– at least that's what it turned out to be for us.
The Culligan Aqua-Cleer Reverse Osmosis System is basically a system that is installed under your sink and filters your water to remove the harmful impurities that may be currently in your water.
The Culligan Aqua-Cleer system provides your family with peace of mind knowing there are no harmful impurities in your water, but it also means that you get better tasting coffee, tea and juices, more flavorful soups, sauces and pasta, and even clearer ice cubes.
We had the Aqua-Cleer system installed in our house a few weeks ago and we tested by comparing it to bottled water. Before the Aqua-Cleer system was installed, our water was much worse than bottled water. A week after it was installed, the water that came out of our kitchen sink was cleaner than that same bottled water- it was amazing!
I love that I can go for a run outside and when I come back in the house super thirsty, I can just turn the faucet on and drink water without wasting bottles or spending extra money. I also love that I can easily fill my toddlers sippy cup right from the kitchen faucet and mix my infants formula with water from the sink.
This system ensures that you can enjoy an endless supply of high-quality drinking water right from your kitchen faucet.
As a matter of fact, I pack my own water for myself and both of my sons everywhere we go now. After seeing what was in our water before the Aqua-Cleer system was installed, I don't trust the water anywhere else.
What Exactly is the Culligan Aqua-Cleer Drinking Water System?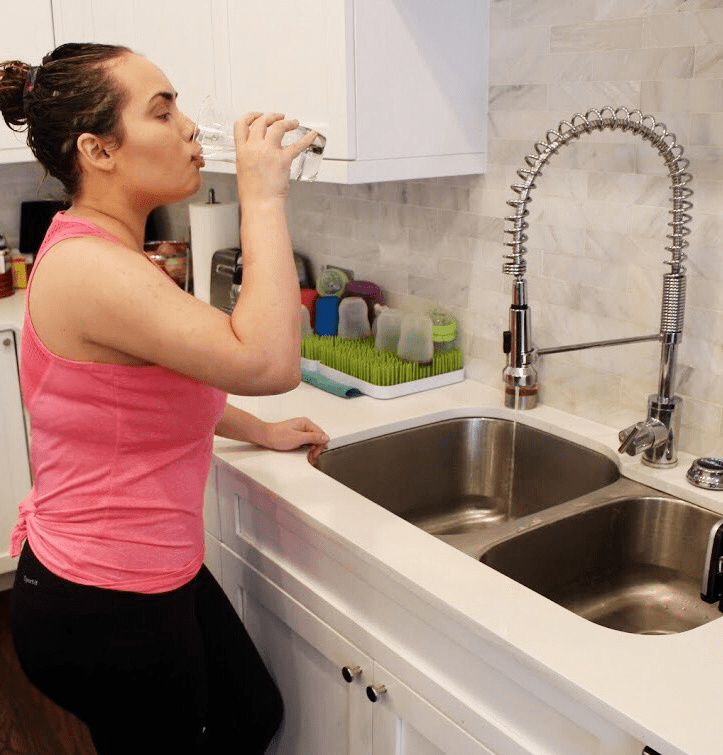 Culligan Aqua-Cleer is a drinking water filtration system with a unique and important difference: depending on what's in your water, Culligan can configure your system with up to 14 interchangeable filters, the most options on the market today. This guarantees that your home's water is free from harmful impurities, including lead.
By using an Aqua-Cleer Drinking Water System, you are helping to reduce the amount of plastic bottles that end up in landfills along with decreasing the amount of oil and gasoline used to produce and deliver these bottles.
ClearLink Pro Wireless Control System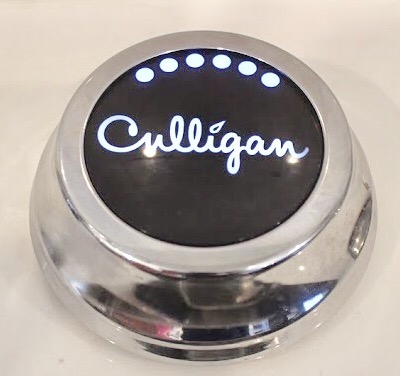 Culligan's Culligan ClearLink Pro is a wireless control system that allows you to get filtered water from your main faucet. Until now, installing a reverse osmosis system required a dedicated faucet, which meant drilling a hole or losing a soap dispenser. Now you can use your existing faucet to wash vegetables with your sprayer, fill pots for cooking, or simply enjoy a glass of filtered water.
Not only does the ClearLink PRO eliminate the need for drilling a hole into a countertop, but it also features an integrated filter life indicator and a water quality monitor. This means that you'll know exactly when to change your filters or if something seems to be wrong with the water.
Culligan Aqua-Cleer Replacement Filters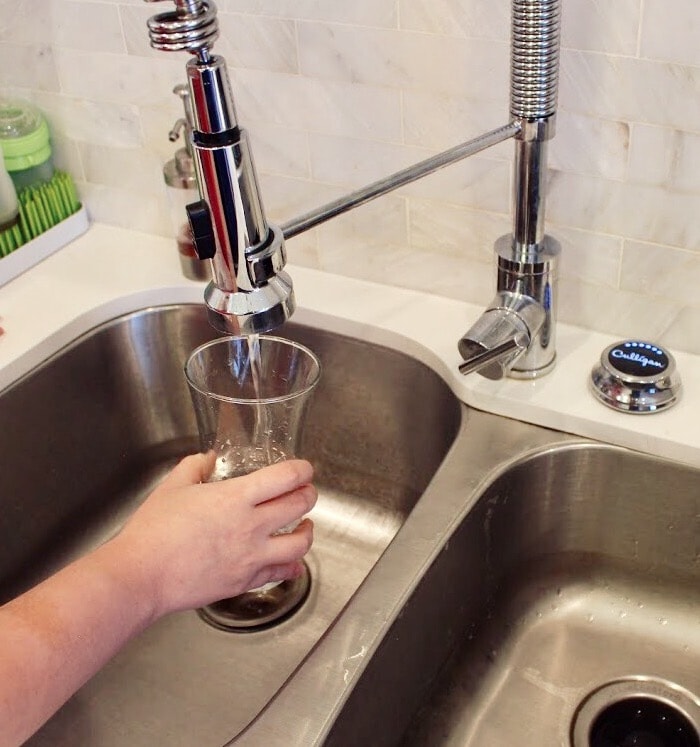 With each filter within the Aqua-Cleer System lasting at least a year, you'll enjoy a continuous supply of great tasting water for pennies a glass without the hassles of small pack or 5 gallon containers.
When it is time to change the filters, you can contact your Culligan Man and can even chose to have them install the new filters for you. It's easy enough for you to do it yourself, though.
For more information about Culligan water treatment products, including water softeners, drinking water systems, whole-house systems and solutions for business, or to find your local Culligan representative visit www.Culligan.com/home/drinking-water .
This post may contain affiliate links to help our readers find the best products.