Growing up we mostly ate red beans, so when I had Cuban black beans for the first time, I fell in love. I would go to the Cuban shop just to get beans to eat with my rice.
That got expensive, though. So I had to figure it out on my own. Plus, if I'm eating it all the time, I'd rather know exactly what is in it.
Black beans are great for you, especially if you're cooking them in a healthy way. So here is a good-for-you black beans recipe:
Ingredients:
2 tsp olive oil
1/2 onion
2 cloves garlic
2 scallions
2 tbsp red bell pepper
3 tbsp cilantro
15 oz can black beans, do not drain
1/2 cup water (or more if needed)
1 bay leaf
few pinches cumin (to taste)
pinch oregano
1 tsp red wine vinegar
salt and black pepper to taste
Directions:
 Chop onion, garlic, scallions, red pepper, and cilantro in a food processor.
 Add oil to a medium-sized pot on medium heat.
 Add vegetables to the pot and saute until soft, about 3 minutes.
 Add beans, water, bay leaf, cumin, oregano, red wine vinegar, salt and black pepper and bring to a boil.
Lower heat and cover, simmer about 15 minutes stirring occasionally (adjust water as needed).
 Taste for salt and serve.
Enjoy!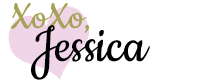 This post may contain affiliate links to help our readers find the best products.